NAIROBI, Kenya — The city's roads, deserted just a week ago, are bustling again as most of the country returns to everyday life after a divisive and drawn-out election season. The matatu vans that serve as the city's public transportation system are careening through streets jammed with traffic, and the roadside stands stacked with fresh vegetables are once again busy with customers.
But the metal street stalls once painted bright green by telecom giant Safaricom are being covered in blood-red paint: the symbol of a new resistance.
Kenya's historic re-run election on Oct. 26 was widely seen as a test for the country's young democracy. But after incumbent president Uhuru Kenyatta was declared victorious with over 98 percent of the vote in an election in which judges and officials were threatened and only 39 percent of eligible voters participated, Kenyans aren't convinced.
The red paint marks an economic boycott against government-affiliated corporations, and is just one of many efforts spreading throughout the country and spearheaded by Kenyatta's primary opposition, the NASA coalition. But resistance is not reserved to NASA supporters: a movement is rising against what many see as a slide away from Democracy in Kenya.
"In the past, Kenyans simply accepted these excesses as part of the business of dirty politics."
On Nov. 7, NASA opposition candidate Raila Odinga called for an interim government to run Kenya for six months while the constitution undergoes review to curb executive power. The day before, a Kenya politician filed a last-minute Supreme Court petition to overturn the results and schedule yet another election, alleging the October vote was illegal and lacked fairness and credibility. And this week, NASA kicked off an economic boycott — the first of its kind in Kenya — against government-affiliated corporations, including telecom giant Safaricom. Street protests and rallies happen almost daily, and there are growing calls for secession in parts of the country.
The opposition argues that widespread grassroots resistance is necessary to preserving Kenya's democracy.
"One of the things the world needs to come to terms with is that yes, we are one of the most vibrant democracies in the region, but that position is severely threatened," said Dennis Onyango, NASA's communications director. "Our survival as a democracy in the region depends on the success of this campaign that we're beginning."
To some observers, the resistance movement is a sign of hope and growth.
"In the past, Kenyans simply accepted these excesses as part of the business of dirty politics," said political analyst H. Nanjala Nyabola. "It's this reaction that gives me some hope about what is happening in the country. We are seeing an unprecedented mobilization of public opinion against impunity, even if it's not clear at this point whether the people pushing back against it will prevail."
Read more: Kenya's police forces are extrajudicially killing young men with impunity
Kenya's Supreme Court annulled the Aug. 8 vote won by President Kenyatta, citing irregularities and mandating a repeat vote within 60 days. But opposition candidate Odinga, dissatisfied with the election commission's implementation of reforms, withdrew from the re-run and called for a boycott. That boycott manifested in violence and protests in Odinga strongholds across the country, suppressing turnout and preventing some polling stations from opening altogether.
"This was a huge democratic stress test," said John Githongo, one of Kenya's best-known anti-corruption activists. "What is clear is that this election process and the preceding process in August have precipitated a political crisis that is going to bubble on for quite some time."
So far, that political crisis has exhibited shades of authoritarianism. Since the election process began in August, Kenya's government has cracked down on civil society organizations and seen attacks on judges and election officials.
"It's a clear display of emerging authoritarian tendencies of Kenyatta and his regime," said Sekou Toure Otondi, a Ph.D. student of political science in Nairobi.
"The government is moving away from democracy," said NASA supporter Scaver Malusha Mwakulomba, 47, an accountant from Kenya's coastal region.
But NASA supporters aren't the only ones voicing concern about Kenya's government. Anger over last month's election and the government's subsequent actions is no longer falling across traditionally deep-seated tribal divisions; voters on both sides of the political aisle are worried now.
"They're the government. I don't know why they're already pressing their panic button when there's no need to panic," said Jubilee Party supporter Peter Ndegwa, a driver in Nairobi. "The free space that was there for the civil society and the opposition is being closed by the day."
A series of events leading up to the election have prompted questions about the freeness and fairness of Kenya's democratic process.
The torture and murder of election official Chris Msando before the August vote was an ominous sign of election interference that has yet to be resolved. Following the August vote, Kenya's NGO coordination board threatened to withdraw licenses for key civil society groups, including AFRICOG and the Kenya Human Rights Commission. And the roadside shooting on Oct. 24 of the bodyguard of the Supreme Court's deputy chief justice, has alarmed many Kenyans who believe it was intended to intimidate Supreme Court judges who were scheduled to rule on a last-minute petition to postpone the October re-election. Ultimately, only two of the nine judges showed up, so they didn't have the quorum needed to hear the petition.
Despite growing concern, the government insists that the country's democracy is healthy, and allows citizens to address their grievances through the legal system.
"You cannot execute what you feel you want on the streets of Nairobi and other cities," Right Honorable Rafael Tuju, Jubilee Party secretary-general, told VICE News. "If you have anything that you are not happy about, you should go to court, including civil society."
But the crackdown on activists and civil society organizations criticizing what they perceive to be government authoritarianism has continued even after the election. The NGO coordination board has sent out letters to at least five civil society organizations requiring that they defend their missions and activities in Kenya, anti-corruption activist Githongo told VICE News.
Githongo, who chairs the board of AFRICOG and runs a civil society organization, received a summons from the NGO coordination board just last week.
"It's something that we anticipated," he said.
After months of hardship, many Kenyans say they are too dejected to sustain a drawn-out political and economic fight.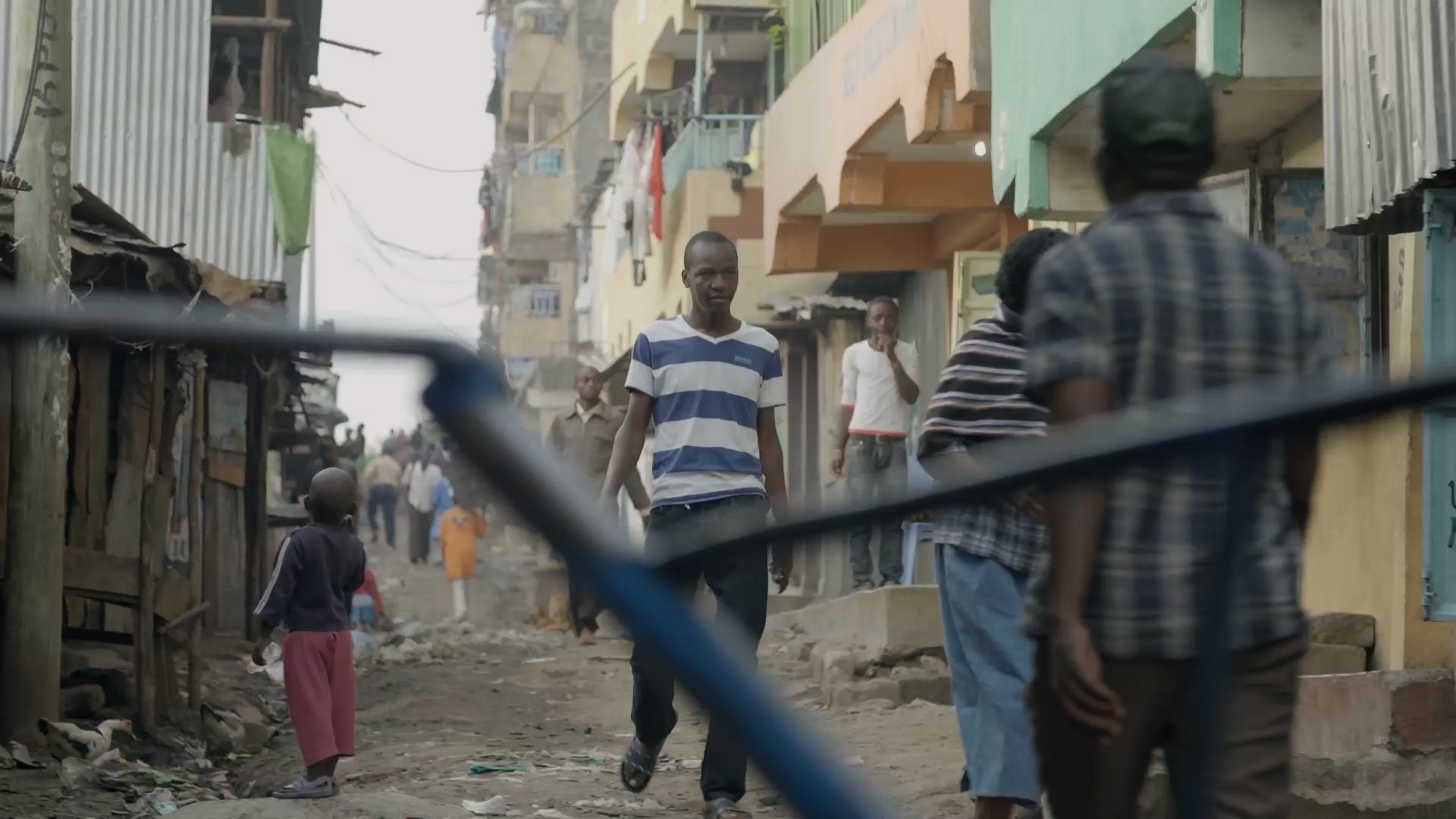 NASA supporter Mwakulomba said he was unlikely to vote again in the future because he believes the system is rigged against his candidate.
"This boycott won't help our country. The economy is suffering," he said.
The resistance movement could end up strengthening Kenya's democracy or creating further divisions in an already polarized nation: Its success hinges on whether an exhausted nation has the energy to fight and, more worryingly, on how the government chooses to respond.
____________
Neha Wadekar is a multimedia journalist based in Nairobi and reporting across Africa.