Saul Loeb / Getty Images
Just over a year ago, then-candidate Donald Trump appeared at a campaign rally in Charleston, West Virginia. He spoke to a crowd of more than 10,000 people, many of them waving "Trump Digs Coal" signs, and was joined by the vice president of the West Virginia Coal Association, which had just endorsed him for president. Trump made a show of putting on a hard hat and giving a swaggering double thumbs-up.
"If they didn't have ridiculous regulations that put you out of business and make it impossible for you to compete, I'm going to take that off," Trump told the cheering crowd. "You are going to be proud of me."
Now that he's in office, we've begun to see how Trump plans to repay the Appalachian voters who overwhelmingly supported him. In February, he signed legislation to end an Obama-era regulation that would have protected waterways from coal-mining pollution, calling it a "job-killing rule." And on Friday, the Trump's Interior Department ordered a halt to a study on the health effects of mountaintop-removal mining, or MTM, a type of surface mining that removes the land above a coal seam.
Besides tearing up the mountains, the process can lead to extensive pollution from rubble that contains dust and heavy metals being dumped in streams and valleys. There may be associated public health effects, as well: A 2011 study showed that areas near mountaintop-removal mines in Kentucky, Tennessee, Virginia, and West Virginia had higher mortality rates compared to other counties in those states, but the MTM areas also have higher poverty rates, and poverty is linked to higher mortality rates on its own. Experts can't say for sure that mining is to blame over other factors, but that's why they wanted to do more research.
Officials in West Virginia had asked the Obama administration last year to investigate the health effects of mountaintop-removal mining; in response, the National Academies of Sciences, Engineering, and Medicine received $1 million to conduct a two-year study on potential effects in Central Appalachia. The 12-member committee had planned to meet with West Virginia residents this week, just hours before it received word that the study was put on hold.
---
Watch more from VICE: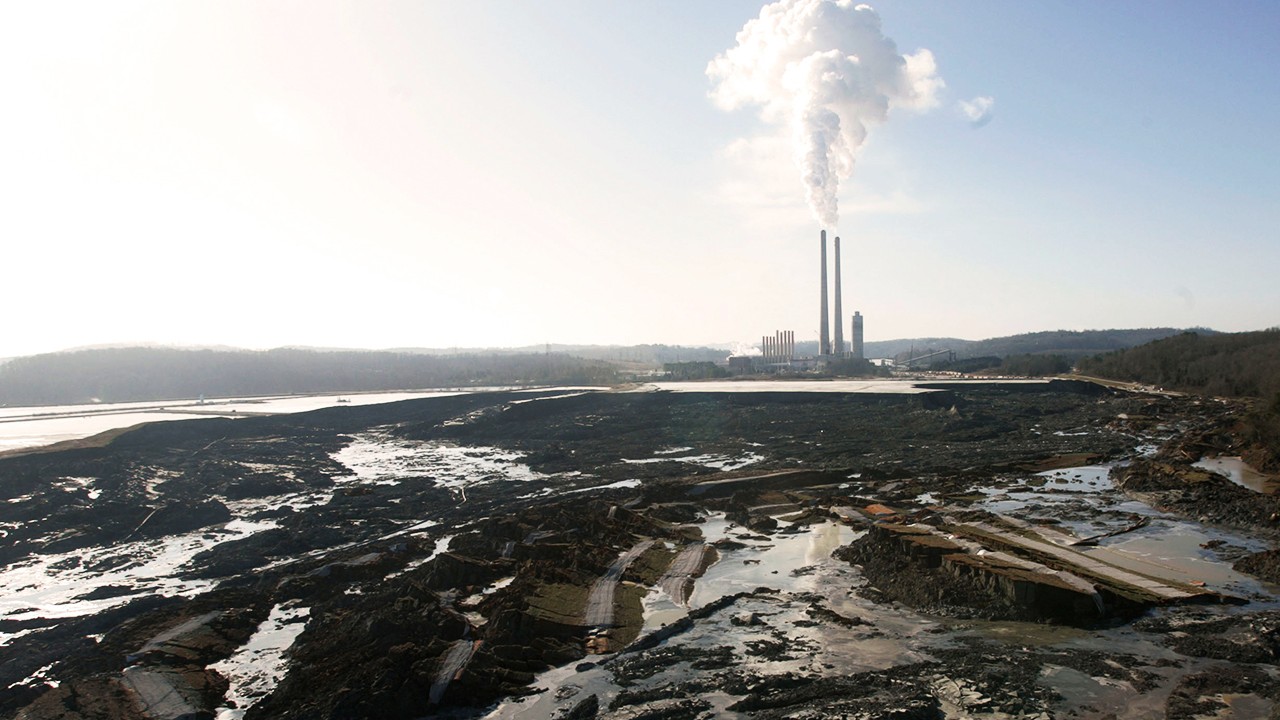 ---
According to the Interior Department, the halt is part of a review of department grants greater than $100,000 to ensure that money is being spent effectively. The academies said meetings with West Virginia residents will go forward this week, and it "believes this is an important study and we stand ready to resume it as soon as the Department of the Interior review is completed." It's not clear when or if the study will be resumed.
Critics are skeptical that the Interior Department's budgetary concerns are the real motivation here. "Mountaintop removal mining has been shown to cause lung cancer, heart disease, and other medical problems," Representative Raúl Grijalva of Arizona, the ranking Democrat on the House Committee on Natural Resources, told the New York Times. "Stopping this study is a ploy to stop science in its tracks and keep the public in the dark about health risks as a favor to the mining industry, pure and simple."
The move fits a pattern for Trump, in which some of his most ardent supporters find themselves out in the cold. For coal-country voters, his proposed 2018 budget would eliminate the Appalachian Regional Commission, a government program established in 1965 to provide economic development grants to declining coal-mining communities. Appalachian communities looking for Trump to make them proud of him may be waiting a while.
Read This Next: Trump Nixes Plan to Weed Out Sleepy Train Engineers and Truck Drivers