Image: Shutterstock/Eroshare
The recent closure of erotica-sharing site Eroshare left its users adrift. What would become of the hours and hours of homemade, amateur videos and photos posted over the last 10 years?
A Redditor who goes by the name jerkenstine took up the noble call.
He wrote a script that scraped Reddit for any links with the Eroshare.com domain to archive. Some subreddits, like r/BestofEroshare, were populated by content automatically posted by bots from the website. Other links were posted by independent users.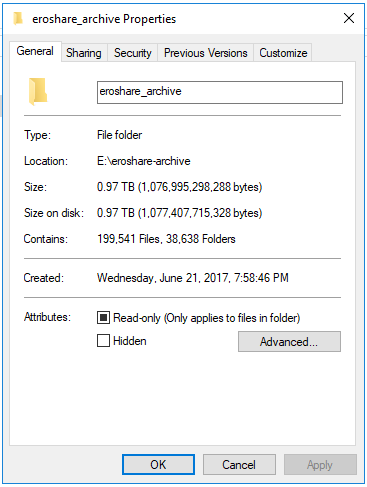 "I initially thought the process would be a cinch but it ended up being much more involved," jerkenstine told me in an email. "Eroshare seemed to have the highest concentration of legitimately user-generated content, versus other websites, which tend to be constantly mirroring each others' studio-produced content." After two weeks of writing code and running processes, he'd spent $200 on hard drives to store it all, a virtual private server, and a seedbox.
Although his home download speed was decent, at around 300 Mbps, it wasn't enough. While the script ran about 6x in parallel, he said, he bought a 1 terabyte virtual private server, and had both running at the same time.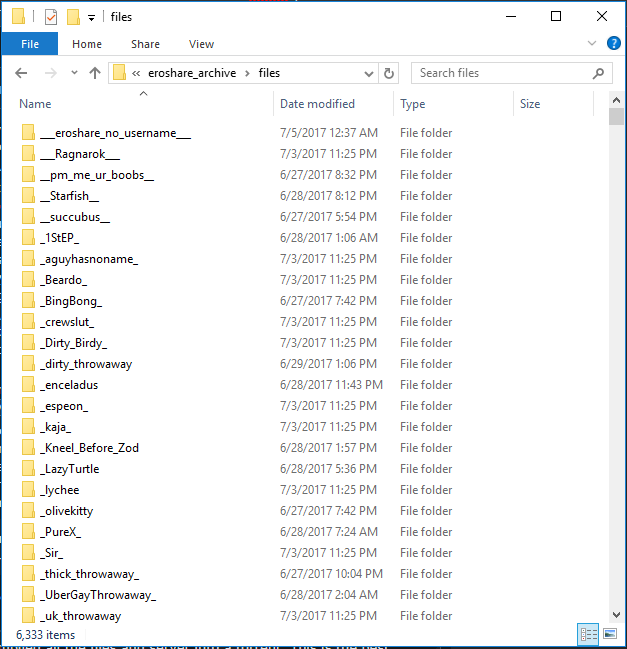 The benevolent porn-hoarder compiled his treasure chest into a smaller, more manageable torrent file, which is currently has about 40 seeds, meaning about 40 people are hosting the full file for download by Eroshare enthusiasts. Interestingly, the infrastructure of Eroshare has also been saved—part of the site is available offline to people who download the torrent.
He ended up gathering about 1,150 hours of video. At about nine to 15 megabytes per minute, that adds up to around 1,077.4 gigabytes. That's a lot of nudes.