This piece is part of a series of personal stories by writer Karley Sciortino recapping her experiences investigating the world of sex for SLUTEVER on VICELAND.
When I was in my mid-twenties, I was a dominatrix for a couple of years.
I moved to New York at the age of 24 and was blogging, but I needed a job. I didn't have any professional qualifications or a college education, so to make money—and avoid being a waitress—I became an assistant to a dominatrix. I was working in her dungeon (her decked-out kink lair) and she'd be like, "Hand me that gag." And I'd be like, "Alright." That was sort of my intro to the world of BDSM.
The mistress I worked for had a lot of submissives. Most of them were dudes who paid her by the hour to whip them in a dungeon—which is what most people think of when they think of BDSM. But she also had "lifestyle slaves." These were men who wanted to be in her service all the time, not just in the dungeon. If she needed someone to change her air conditioner, they would come and change her air conditioner. They would drop her off at the airport if she was going on vacation—things like that. This dynamic was so foreign and intriguing to me. What exactly were these lifestyle slaves getting out of all these chores?
To find out, I thought it would be interesting to explore in intimate detail the relationship between a dom and a lifestyle sub. They are actually huge parts of each other's lives a lot of the time, which is a side of BDSM and power-play relationships that people don't typically see.
So, I spent a few days with a New York dom called "Mistress Lucy Sweetkill" and her sub, "Pain Puppy." It was so interesting because they are so close that it felt like their relationship transcended the normal dominatrix-sub dynamic. They are very committed to each other, and they give each other so much mutual support.
---
Watch—Slutever: Happy Endings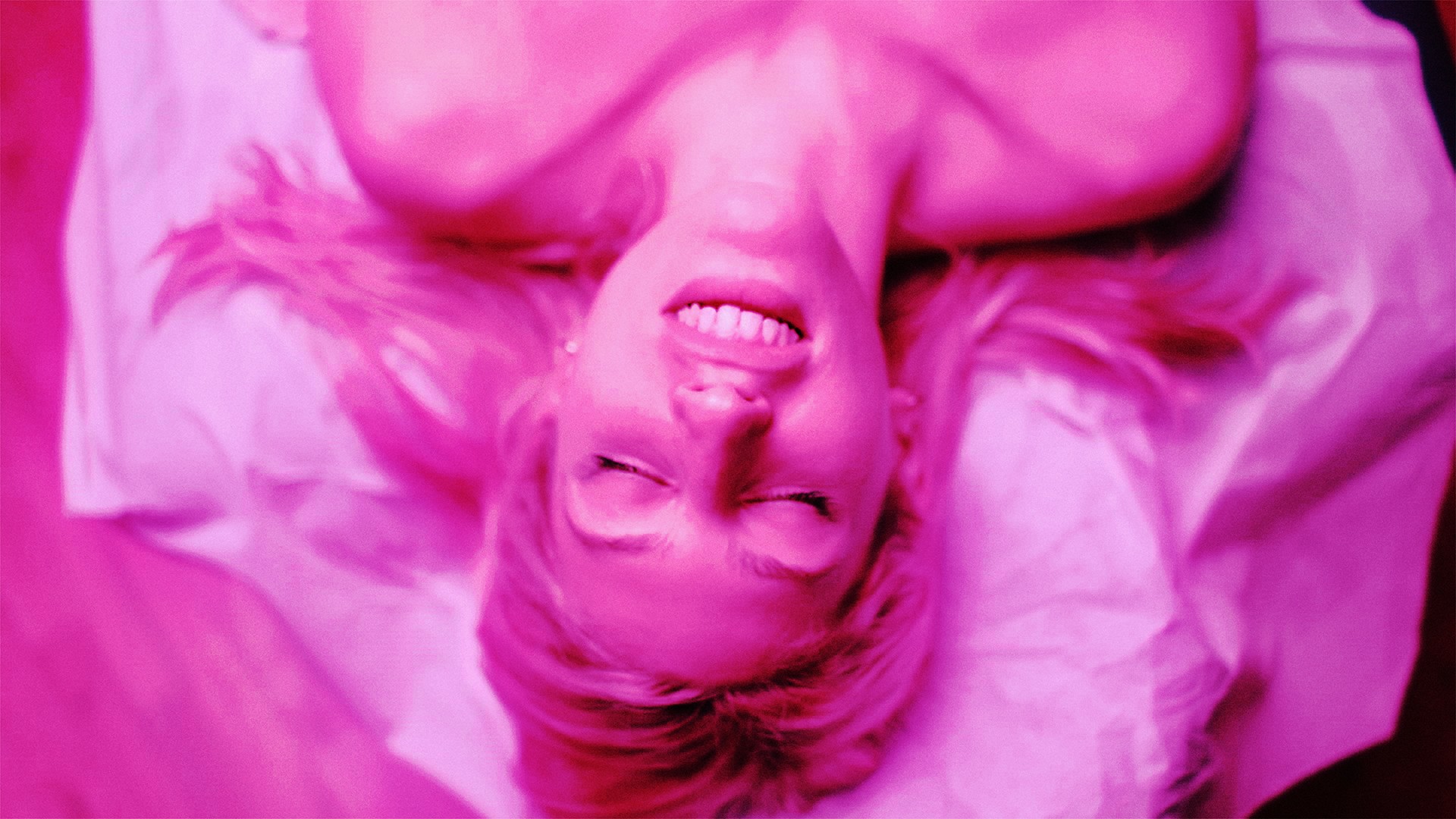 ---
Pain Puppy helps Mistress Lucy keep her life organized by washing her sex toys, cleaning her dungeon, doing her grocery shopping, cleaning her house, feeding her pets, and all that stuff—basically, being her personal assistant. In exchange, she doms him, but it's kind of like a life makeover. She sends him to wine tasting classes and makes him learn Japanese; she's got him on a workout regime and a food plan, so he's lost a lot of weight; and she's trying to socialize him more and make him more open about his sexuality. He told me that he's so much happier with his self-image and social life now than when he first met her. And she seems happy to transform his life. It's kind of amazing to see.
Also, Mistress Lucy considers herself a sadist, so she loves inflicting pain on people. Pain Puppy's really good at taking pain. So, the two sometimes go into the dungeon and she whips him. I witnessed a session, and had never seen someone take so many whips from a bullwhip in all of my time spent in dungeons. It was one of the most extreme, intense exchanges between two people that I'd ever seen. They said it functioned as a mental and emotional release for both of them.
In the beginning, like anyone, I wondered why anyone would want to do someone else's chores for free. Especially if they're not having sex with them. That's crazy. But there's so much more to that role than you'd expect. I was surprised at how satisfying and how rewarding it seemed to be.
After hanging out with the pair for a few days, I realized that having an unpaid intern could be really great and that maybe I should add one to my life. So, Mistress Lucy helped me put out a call for a lifestyle slave and I held auditions in Brooklyn. All these guys showed up to try out. They basically talked to me about what their skills were, why they felt that they were qualified to do my chores, and what their relationship to submission was. Then, I spanked them and put them through some low-key physical torture to see if they could handle it. It was really fun.
I finally found a guy who was really sweet and experienced as a sub and who, most importantly, said he would be more than willing to get down on all fours and become my human bench when my feet get tired from walking all over the city in heels. So, I whipped him and took him home with me for a test run to wash my dishes, rub my feet, and paint my nails. It was incredible for both of us.
From the outside, it's really easy to consider the doms in these kinds of relationships as exploitative or abusive because its just like, oh this girl whips this guy and he does all her bitch work and doesn't get paid for it. But I think that once you dig a little bit deeper, you find that underneath it all, there's deep respect and consent and love. Mistress Lucy and Pain Puppy, for instance, were exchanging so much and giving each other so much more support than you would think. In the end, both people get something out of the relationship that's really valuable for them.
SLUTEVER airs every Wednesday at 10 PM on VICELAND.