A SWAT team member at a counter-terrorism check point. Photo: Tomasz Zajda / Alamy Stock Photo
"Can I look in your bag please?" asked a security guard, stationed on the door of the Imperial War Museum, as I stepped in. It felt somewhat appropriate, given the fact I was there to see "Age of Terror: Art Since 9/11", which – as the title suggests – is a collection of artistic responses to the threat of modern-day terrorism.
With 50 pieces in total, this is the largest collection of contemporary art the museum has ever hosted. It's a busy exhibition with a few documentaries; a range of photography; works by Grayson Perry, the Chapman Brothers and Jitish Kallat; a video of people who'd responded to a casting call for someone who "must look like a terrorist"; a homemade video game from the 1990s, Bomb Iraq; and 9/11 and drone-themed rugs from Afghanistan.
Although the art does feature as a sobering reminder of the relatively heightened security we live in, it isn't exactly evidence of a perpetual state of emergency. Do we actually exist in an "age of terror"? I'm not too sure. I don't know even one person who is in any way terrified.
Oliver, a 35-year-old designer who I met browsing the exhibition, was also unsure. "I guess you could call it that," he said. "But I also think it's so normalised now that [an attack] makes waves one day, then two days after nobody talks about it any more, until the next thing happens."
A 27-year-old public sector worker, Christine, gave a similar response. "We live in an age of terror, which is supported by the age of technology," she suggested. "We have alerts constantly telling us that awful things are happening everywhere. It's almost like we are somewhat desensitised to actual acts of terror."
Patricia, a 55-year-old retired financial advisor who was in Manchester in May of 2017, at the time of the Manchester Arena attack, argued that we don't live in an age of terror at all. "No, people get immune to it," she said. "In Manchester, you had a couple of days of shock, then people seemed to go back to normal. They didn't overthink it."
---
WATCH: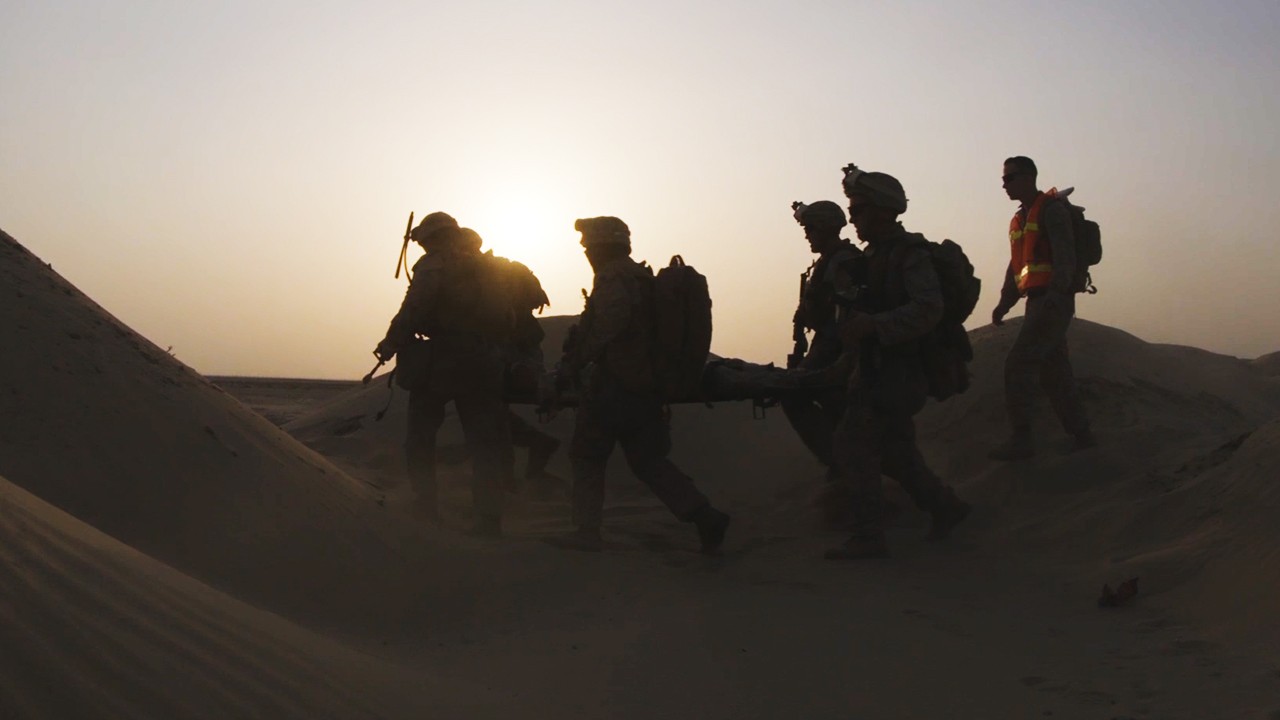 ---
Available statistics seem to back up these views, as well as highlighting that most human of assumptions: that yes, people think an attack might happen, but they're not going to be affected.
In the UK, the perceived threat of terrorism has risen considerably over the last few years. Compared to a YouGov survey in 2010, where 25 percent of respondents said they thought the threat of terrorism had risen in the previous five years, by July of 2016 – before the attacks in Westminster, Manchester, London Bridge and Finsbury Park – that number had nearly tripled, to 74 percent. However, only 12 percent believed that they, a family member or friend would be affected by a terror attack.
In a survey of 2,456 people living in Britain carried out by VICE UK in late 2016, only 9 percent said their greatest fear in life was being caught in the middle of a terror attack, making it the most minor fear among respondents, behind "imprisonment", "losing your job", "finding yourself homeless" and "never falling in love".
What about the mental health of society at large? Have we seen a spike in mental health disorders attributed to the ongoing threat of terrorism?
I asked Professor Silke, Director of Terrorism Studies at the University of East London, and a leading expert on terrorism, who explained it isn't as simple as that.
"It's one of those surprising things," he told me. "The assumption is that if you've got a high degree of terrorism in society it's going to have a really negative psychological impact; a lot of people with PTSD and other disorders." However, what the research actually shows is that in wider society (not among direct victims, who have "high rates of psychological harm") the effects of attacks can be surprising. "If you have a society that is experiencing an awful lot of attacks, it can be good for psychological health," Silke says. "You get this 'resilience effect', which has also been called a 'Blitz Spirit' – people pull together and society is surprisingly robust."
But that's not necessarily what's going on in the UK right now. "In a case where you've got terrorist attacks occurring on a more sporadic basis, you don't get this 'resilient effect'," Silke added. "In a place like the UK right now, where you might have a bad terrorist attack once every two or three months, that kind of isolated attack pattern tends to have a big impact."
It seems that, since attacks in the UK are relatively infrequent (compared to, say, Israel during the early-2000s or Northern Ireland during The Troubles), we don't have the benefit of the resilient effect.
One recent example we can look at is the false alarm at Oxford Circus in December of 2017, when, after perceiving a threat, passengers evacuated the station. The Evening Standard described the scene as "mass panic", while the Daily Mail said that "panicked" and "terrified" passengers created a "stampede". Do these headlines suggest that people are living in a perpetual state of emergency?
Dr Chris Cocking, a Senior Lecturer at University of Brighton, is a leading expert on the behaviour of crowds, and wrote about the incident on his blog. "The two main words that were used to describe it – 'panic' and 'stampede' – just didn't happen," he told me.
"The research that myself and other people have done on crowd flight has shown that if you are describing it as a stampede it's not accurate," he says. "It implies animalistic and unthinking behaviour. That just doesn't happen. Even when crowds are fleeing, if people fall over, others pick them up when they are able to."
Dr Cocking flatly refutes the notion that a panic actually took place: "If you see a crowd surge towards you and armed officers on the streets," he says, "this is a perfectly logical response. The government advice for terrorist attacks is to 'run, hide and tell'. The irony is that when people follow that advice they are accused of panicking."
There is a credible argument for looking at society through the lens of pre and post 9/11. That single event marked the beginning of a violent period of political unrest and a civil liberties disaster; it gave governments and regimes a tool to swiftly relieve mass populations of their rights and civilians of their lives; it has contributed to the hardening of political views, institutional racism and discriminatory attitudes.
However, when it comes to actually making the population scared, neither these repercussions nor the many subsequent attacks seem to have affected us as much as they're sometimes touted to have. We're aware that attacks are a possibility, but we don't let that define the way we approach the world, or – for that matter – even appear to consider it very much at all.
As Professor Silke said, "It is an age of terror, but it's not the first and probably won't be the last."
"Age of Terror: Art Since 9/11" is showing at the Imperial War Museum, London until the 28th of May, 2018.