Photo by Jahi Chikwendiu/The Washington Post via Getty Images
This past summer, Louie Vital, the daughter of Filipino immigrants, worked in the House of Representatives interning as a staff assistant for a Washington congressman. There, she got first-hand experience at how taxing politics can be, writing in a Facebook post: "Working for Congress is like always being in crisis mode. I'm forgetting how to eat, sleep, or relax."
She went on to describe how she broke down one day under the weight of it all. "In the moment I was crouched in the hallway, sobbing into my pencil skirt, I clutched my congressional badge and asked myself if this is the kind of work I want to do," Vital wrote. "Politics is not always glamorous. It's power, privilege, sex, money, fear, confidence, deceit, pretentiousness. But I can't leave this — I've worked too damn hard just to get here. To leave would be disrespectful to the communities that supported my journey into politics."
Vital is a member of the University of Washington chapter of IGNITE, an organization working to help more young women run for political office. And she is just one of scores of young women this year who have stepped into the arena of politics—many for the first time. According to Emily's List (another organization devoted to developing women candidates), more than 22,000 women have contacted the organization since the 2016 presidential election. For comparison, about 1,000 women reached out to Emily's List in the first 10 months of 2016. (Kelly Dittmar, a scholar at the Center for American Women and Politics, told the New York Times that the number of men running for office has also increased, but women are more often running as challengers.)
Anne Moses, who founded IGNITE in 2010, told Broadly that they're seeing "enormous appetite" from young women interested in making a difference in the political realm. Before the 2016 election, they trained about 1,200 young women in 10 cities in six states. Today, that number has soared to more than 5,000 young women in 35 cities across 15 states. "Women's political ambition has finally been normalized and championed and it's trickling down to girls and young women," she says. "It's a wonderful thing."
---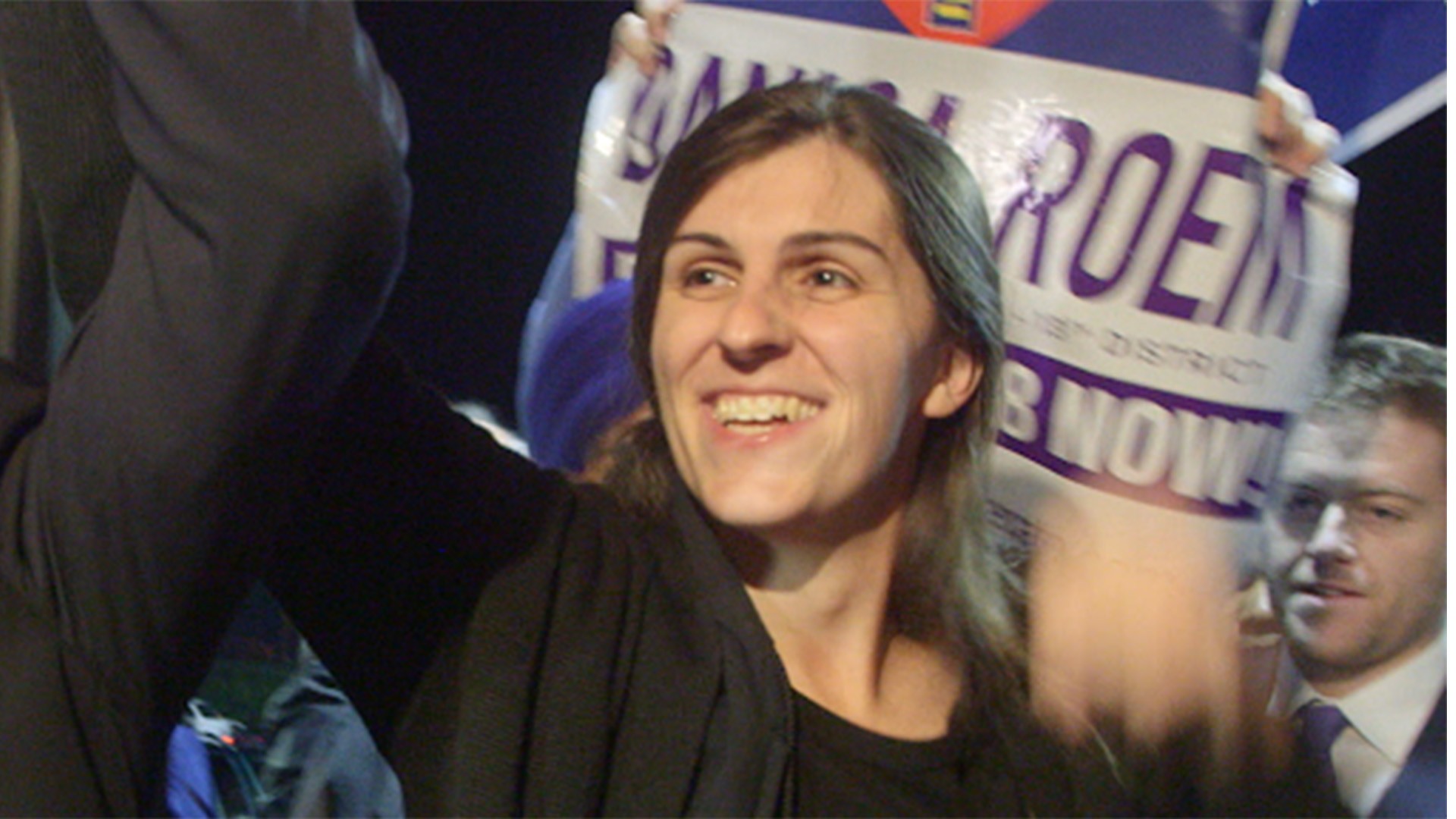 ---
She believes what used to hold them back—that is, she says, the fear of not being qualified enough for these positions—has dissipated entirely. "Historically, there's been this notion that to run for political office—and this is most evident by looking at the most visible offices in the country: the federal offices and president—one has to have a long career in public service and a lot of policy experience," Moses explains. "Given that the country in 2016 elected someone who had no policy experience and no career in public service and very little experience in any realm other than television and business, it just became clear that suddenly that's not a requirement. And I don't mean that in a partisan way."
She also says she thinks more women were motivated to get engaged because of the "affront to a lot of women's policy issues," that came to a head in the 2016 election.
What's interesting about 2017, Moses continues, is the role the #MeToo movement has played in inspiring more women to run. "The surge in women signing up to get trained to run for office that we saw after the presidential election and the subsequent January 2017 women's marches had flattened out by late spring," she explains. "But remember: signing up to get trained to run for office is not the same thing as declaring your candidacy and actually running. #MeToo appears to have caused another surge—both in the number of women who want to get trained, and more important, in the number of women who are actually running."
And yet we've still got a long way to go: In 2017, women still only represent about 20 percent of Congress. Last year, Moses told Broadly that there are roughly 500,000 political offices the US needs to fill each year (most of them local) and that to get to parity, we'd need to elect 140,000 more women into office. "In 2016, we did not make any progress," she says now. "We obviously didn't elect the first woman president. We haven't had any big elections since then in 2017; this year we had only a handful of elections."
But 2018 looks promising, she adds, especially considering what happened in Virginia and New Jersey's state races: Both elected an historic number of women to their state legislatures. According to a recent report from the Rutgers University Center for American Women and Politics, about twice the number of women (as of November 6) have been identified as potential candidates in Senate and House elections next year compared to the same time period in 2015.
"What I want to make sure of is that we're not relying on outside climate to keep women motivated," Moses says. "The climate is the one thing we cannot predict. I mean, outrage is good, but it needs to be fueled by a sense that our democracy works better when we're at parity, when everyone's represented at the right rate."
That's why women like Vital, the former legislative staff assistant, are stepping up. She's currently working on her master's of public administration with a goal of one day impacting immigration and education policy. "If I don't fight my way into politics as a young woman," she wrote on Facebook, "who else is going to do it??"