Photo via IAVA.
This is an opinion piece by Allison Jaslow, a former Army captain and Executive Director of Iraq and Afghanistan Veterans of America (IAVA).
I stepped up to serve when 99 percent of Americans were unwilling. In fact, I not only wore the Army uniform, I went to Iraq -- twice. But, damn am I tired of having to prove that.
There are 2.2 million women veterans in the United States, but at no time before have women stepped up in greater numbers and have so many of us been in the line of fire. The sad truth, however, is that when we hang up our uniforms, many of us feel invisible.
I'm tired of hearing from women veterans that they've scolded for parking in the "Veterans Only" spaces at the grocery store. Or worse, hearing that a VA ER doctor misdiagnosed a bleeding veteran's common pregnancy complication.
Women have served in the U.S. military since the Revolutionary War, when Deborah Sampson disguised herself as a man, joined the Army and served 17 months before being honorably discharged. More recently, over 345,000 women have served overseas since 9/11, including me and many of my closest friends.
The contributions of women who've served have been overlooked since the birth of our nation and in Iraq and Afghanistan Veterans of America's (IAVA) most recent member survey, only 27 percent of women respondents said they feel the public respects their service. This is shameful.
---
Check out more videos from VICE: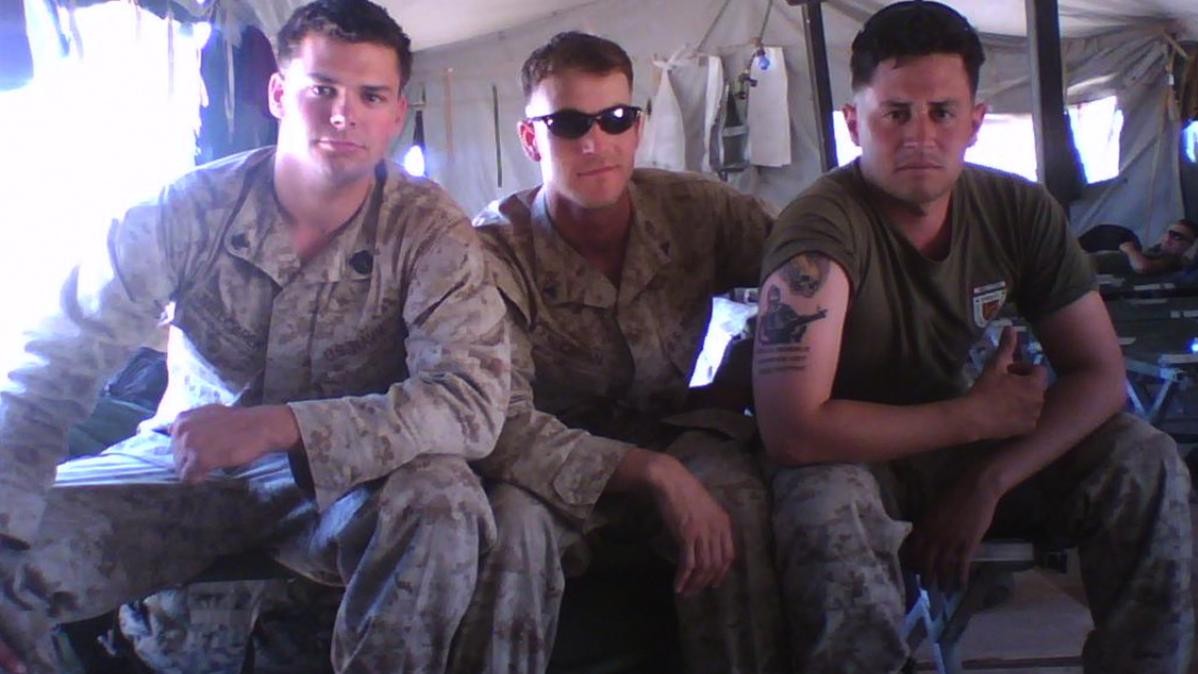 Women are the fastest growing segment of the veteran population and as older generations die off, that trend will continue. Since 2003, the demand among women for VA services has increased by 80 percent, yet women like me are still having to explain fellow veterans we pass in the halls that we're not a nurse, but a patient too.
VA culture is not just unwelcoming to women, but hasn't supported the evolution of basic services. One-out-of-three VA centers still lack a gynecologist and the cultural issues are illustrated by the VA's own motto that not only excludes women, but does so on larger than life brass signs outside of the agency's front doors.
"American culture needs to better recognize women veterans"
The VA's motto: to care for him who shall have borne the battle, and his widow and his orphan, needs to go. If the VA is wants to be viewed as inclusive, the tone has to be set at the top by action from the VA Secretary and supported by the president. And not until we address cultural barriers, can we truly solve the unique problems that women veterans face.
American culture needs to better recognize women veterans, too--not just the VA alone. But what do most Americans imagine when a "veteran" comes to mind? Probably not a petite woman in a dress with red curly hair. But why is that?
We see women serving, and after 15 years of fighting on the front lines in Iraq and Afghanistan, women are now "officially" allowed in combat roles. But we still don't see women veterans. In the news media, in movies, and even when they're right in front of you telling you, "seriously, I was in combat."
IAVA was the first major vets group to support the Defense Department's decision to lift its iron ceiling for women and we've long been vocal on behalf of women vets, but the overall landscape isn't shifting fast enough. The Marines United photo scandal earlier this year is proof. And, that's why IAVA launched our #SheWhoBornetheBattle campaign--to finally get women veterans the recognition and support we deserve.
"…We still don't see women veterans. In the news media, in movies, and even when they're right in front of you telling you, 'seriously, I was in combat.'"
Our campaign isn't just raising awareness of issues, but literally lifting up the faces and voices of women who have served so they begin to be seen and their stories known just as readily as men.
IAVA women veterans are leaders on our staff and in communities across the country from New York to Texas to California. They are in tech and finance, in business school and at bedsides as doctors. They're single-mothers, Bronze-Star recipients, and Members of Congress. They're out there and they can be seen, if you're looking.
As we approach Veterans Day, our campaign is just getting started. Women veterans are beginning to pop up on the landscape, but dysfunction and politics in Washington are determined to slow us down. The VA has flatly refused to change the agency's sexist motto to better reflect the veterans it serves, and US Senators and Representative are taking their time to get on board with our bipartisan "Deborah Sampson Act," which seeks to get women veterans the full recognition and support services they deserve in return for their service. It should be a no brainer for every politician to get on board.
If you think women veterans deserve equal recognition and support for their service, join IAVA's #SheWhoBorneTheBattle campaign. Work on your own biases (we all have them) and make sure women are featured when your communities acknowledge the service of veterans. Join our call to have the VA make its motto more inclusive. And ask your Members of Congress to put their names on the Deborah Sampson Act.
Women are breaking barriers in the military every day, but they aren't just serving--they're veterans too.
It's time to change the way America sees its veterans.