Photo: Gunnar Klack,
via
Wikicommons
The building above, on the other side of the canal, is called Umspannwerk. It's a domineering red brick edifice in the heart of Kreuzberg, the trendy district near central Berlin. A former power station, it's emblematic of the German capital's industrial charm and is the exact kind of place you could imagine housing one of the city's famous techno parties.
There will be no raves here, though. Google has announced they are taking over part of the space in order to build a new Google Campus, their seventh worldwide. Umspannwerk will be transformed into a slice of startup heaven, a place where local tech people can attend thousands of industry events or spend all day working on their Macbook Air in the Campus cafe.
For many in Berlin, Google's announcement was warmly welcomed. "Today is a good day in Berlin," said the city's mayor Michael Müller in response to the announcement. The German capital's startup scene is one of the biggest in Europe and has played a huge role in the radical transformation of the city over the last decade. Google's arrival promises opportunity to the city's rising tech stars, who hail from all corners of the globe, lured by Berlin's low living costs and status as the coolest city in Europe.
Yet for some in Berlin, Google's expansion is not welcome. Since the announcement late last year, the streets of Kreuzberg have been lined with posters decrying the tech giant. Meanwhile, a local anarchist bookshop, Kalabal! K, is hosting a bi-monthly "Anti-Google Cafe", and a newspaper entitled "Shitstorm: Against Google, displacement and tech dominance…" is being printed and circulated around the neighbourhood.
Before the fall of the Berlin wall, Kreuzberg was a traditionally poor district in West Berlin, home to the majority of the city's large Turkish population. Since reunification, the area has become the famous site of Berlin's nightlife and creative scene. Yet the last few years have seen rapid change in Kreuzberg, as many of Berlin's startups have moved into the district. This migration has had a massive impact on local rent prices, which have risen, on average, by 69 percent in the last 13 years. While Google cannot be blamed for these developments, the fear is that their presence will accelerate an already overwhelming process.
"Google will promote Kreuzberg even more as a destination for the startup scene and for people who come here temporarily," says Konstantin, member of the neighbourhood initiative Bizim Kiez. "This wouldn't be a problem if it wasn't tied to housing."
Yet Google believes this "new Kreuzberg" may not be incompatible with the Kreuzberg of the past. "There is a large, thriving and growing startup community in Kreuzberg," says Rowan Barnett, Head of Google Entrepreneurs Germany. "It's no wonder, as Kreuzberg has always been a place that has attracted creatives from all walks of life, and that is generally a great foundation for a startup ecosystem, with startups being born out of ideas from creative minds."
Convinced that misinformation is at the root of the dispute, Google recently hosted an invitation-only meeting with their new Kreuzberg neighbours. At the event, which included food by a local refugee cooking group and a couple of riot police on standby, Google argued that Kreuzberg's existing startup scene makes it the perfect place to host the new Campus. The company also seemed keen to repeatedly point out their humble beginnings in a garage near Silicon Valley. They believe this rags-to-riches story makes them worthy of a place in Kreuzberg's history.
However, many of Google's new neighbours remain underwhelmed by the company's efforts. "The attitude of Google seemed to us like a coloniser talking to the natives," says local activist Stefan Klein, who refused to attend the event. Klein is part of the Kreuzberg organisation GloReiche, one of the groups most actively campaigning against the tech giant. For them, Google's event was not an opportunity for open dialogue between neighbours, but was instead simply a PR stunt. Plus, they thought the police presence was a bit of an unneighbourly touch.
---
WATCH: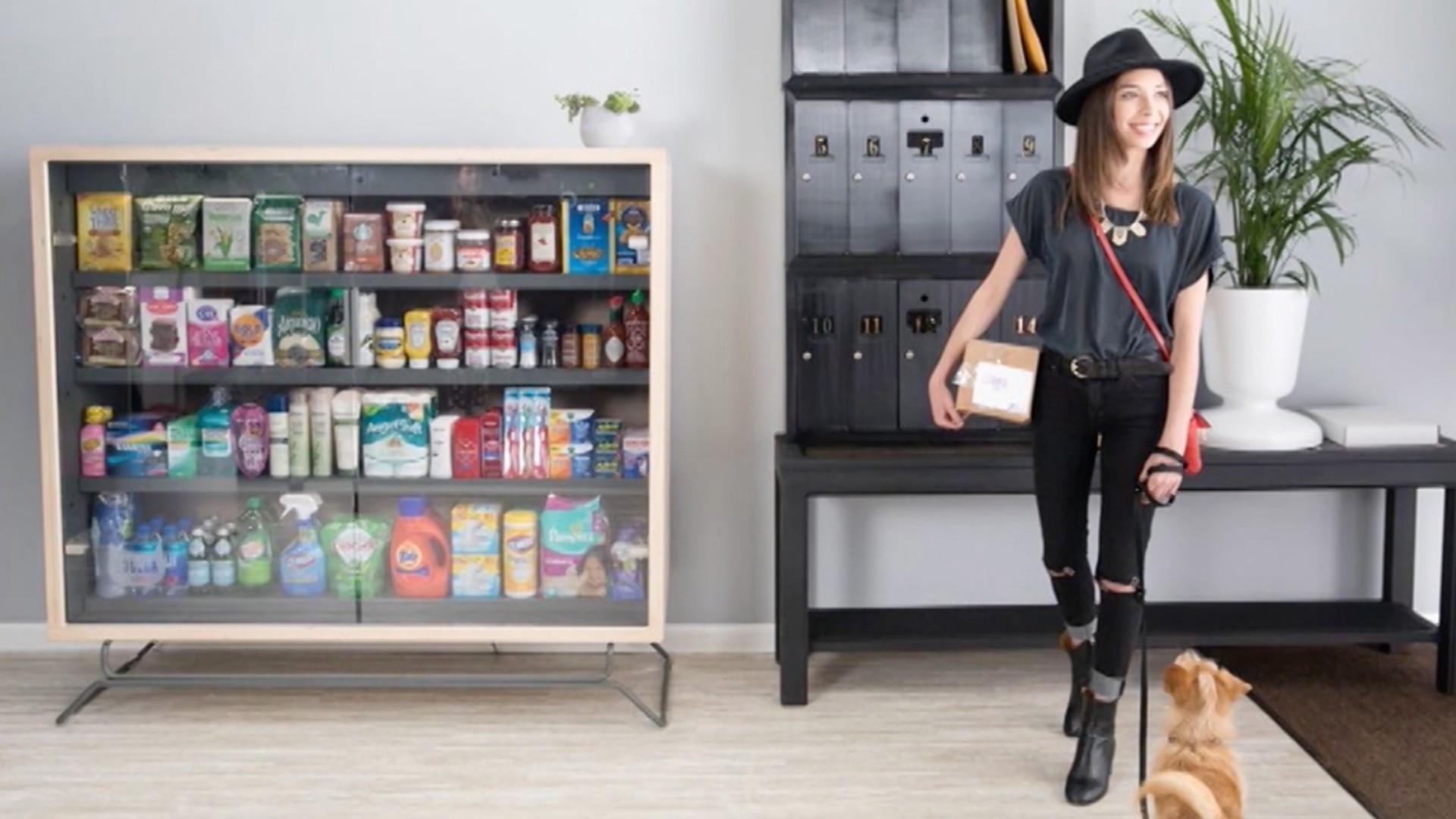 ---
What Google doesn't seem to understand is the fundamentally different way its neighbours characterise the startup scene and its place in Kreuzberg's history. To Google, the history of startups is a story about anti-establishment heroes, of which Google counts themselves a member. Google sees the plethora of startups occupying the streets of Kreuzberg and understands this to be the natural product of a neighbourhood with a strong history of diversity, activism and creative freedom. For them, startups are a professionalised version of what Kreuzberg has been about all along.
For those who have been living in Kreuzberg all of their lives, however, there are holes in the narrative. They grieve for a Kreuzberg filled with free, undeveloped spaces in which people could experiment and be creative; when life was so cheap that your day wasn't centred around work. For them, the startup scene is not symbolic of this ethos, but instead represents the new establishment, here to destroy their old way of life. In their telling, the old Kreuzberg crowd were never the future tech entrepreneurs of Europe, but instead were outcasts who came to the city because they didn't fit in anywhere else.
While there's no denying that the new Google Campus will have some positive impact in Berlin, the question is who in the city will be receiving the benefits. Walk into any startup office in the city and you may struggle to meet a person who has lived in Berlin for longer than two years. At least half of the office probably won't be able to have a conversation with you in German. When Google talks about supporting the people of Berlin, these are the people they are talking about. The kind of people who, if the going gets tough and rent rises too high, can be on a flight to London or Barcelona tomorrow.
That isn't to say that all long-term Berliners are wholly adverse to the local tech scene. Instead they want to see more startups that truly represent the Berlin spirit and benefit the local area. "I think it's great if people use their skills and passion to make something for themselves," says Konstantin. "But I would really like to see more social commitment that's not only a form of advertising for the company. If you really want to innovate then go all the way." He suggests that local neighbourhood organisations could work together with startups in order to create a new form of political action, one that is inclusive yet still open to radical ideas and technologies.
Kreuzberg's neighbourhood organisations aren't trying to turn back the clock. People like Konstantin understand that tech companies have become an important part of the fabric of Berlin and don't want to change that. Their main objective is to force companies such as Google to consider what impact they have on the space around them. Both organisations suggest, for example, that Google could relocate its Campus to the science and technology park in Adlershof, a less developed part of the city.
Of course, Google isn't the only company that the people of Kreuzberg have been forced to contend with over the last few years. What was once old West Berlin's most derelict district is now the most desirable postcode in the city. For the members of Bizim Kiez and GloReiche, this means being driven out of their homes by people who want to spend a few years in one of the coolest districts in Europe, before settling down elsewhere. "For Google, Zalando and Airbnb, Kreuzberg is just a background," the organisation says. "For us, however, it's our home."