Abortion access in the Maritimes has long been among the most restricted in Canada. Abortion services only became available on PEI in January 2017, pushing many residents to travel to New Brunswick or Nova Scotia to receive services. New Brunswick also had restrictive policies in place and only recently made it easier for people to access the health care they need. With access low, some turn to abortion doulas for help.
Before I started abortion support, I had heard about people needing abortions from Prince Edward Island and making their way to Halifax. I just didn't believe it. This can't actually be a thing, right? We have universal health care: we can't have a province that doesn't offer it. Yet it was true. Really, that's what started it.
I have been a birth doula since 2006 and I started abortion doula support in 2012. An abortion doula doesn't do anything medical, doesn't give medical advice or medical intervention. But what they do provide is emotional and physical support. That means going with you to doctor's appointments, having water available, having information or at least knowing where to get information... meeting at the park for an hour and having a chat, or just a ten minute phone call. We are often just there as somebody who is not bringing any emotional attachment to the experience. We're just there for you.
We hear from many people: "I could never tell my family what is going on, thank you so much for being there, I just didn't want to tell anybody." This one person contacted us and said, I don't want to tell anybody. I don't want anybody to find out but I need a ride and somebody to pick me up. We got a volunteer who picked them up and drove them to the hospital. When it was time to pick them up, they had felt comfortable enough—because the volunteer had just been so lovely and understanding and didn't make them feel they were wrong for making that choice—to call their sister and telling them. Then their sister came and picked them up. It's so lovely to think all it needed was one person to give that unconditional support. Like, oh, if that person can give it to me, maybe I can trust my sister.
When I first started Maritime Abortion Support Services back in 2012, we really worked closely with advocacy groups from Prince Edward Island, meeting people halfway at Confederation Bridge and driving them into Halifax. Then we would drive them back to the bridge and somebody from Prince Edward Island would come pick them up. You also can't leave the hospital after an abortion if you do not have a person to take you. They will keep you until the very end of the day.
Then it morphed into more local people using it—either they do not have support or they are new to the area. We cover baby-sitters, rides, going to doctor's appointments, and we also got money for gas because Halifax is the only major place in Nova Scotia that you can get an abortion performed. There are two of the smaller hospitals, but it is a bit of a labyrinth to get that service. Probably the furthest we've traveled is Confederation Bridge but certainly, in plain statistics, people coming on their own could be seven or eight hours away.
We talk as Canadians that we have universal health care—with air quotes around universal health care—and that's been so untrue if you're a woman or somebody with a uterus. Somehow, if you have a uterus, your medical care can be truncated in some way. Hearts are important, appendixes are important, but oh, your uterus! Not so much. We're not sure if that counts as universal. It's not even like they live somewhere rural and that's why we can't get them services.
I did have a mom who called me and she said, "I have older kids, I really don't want this. I'm in a small town in Nova Scotia, how do I do this?" So we called the largest city near her and called the women's wellness clinic in this city, and they told us—when I said I have a client who needs a termination—"we don't do that here." Click. The walk-in clinic for her blood work and ultrasound only takes 25 people so she may not even get a spot. Are you kidding me? So she's going to drive two hours to a clinic to maybe not see anybody? There was no reason to put these barriers in this woman's way. So I had to email her back and say, you can do that or you can drive into Halifax and a sexual health clinic will do your blood work and ultrasound the day before, but it does mean a stay-over in Halifax, because that was a six hour drive.
So she prepared for that. Luckily she did have older children and didn't have to worry about babysitting but she was going to lose a day's wage. Unfortunately, she spontaneously miscarried at home. It's things like that that are the hardest. She didn't need to have all these barriers, they could have been easily overcome. There was no need for her to go through that emotional distress.
For every "Holy shit, this was a struggle just to get to Halifax" kind of story, there's another one where they are like, "That was awesome, thank you so much for being here." It was a hard decision for them, but having somebody there with them was just the icing on the cake. I have received thank you cards in the mail. People have sent in money for other people for transportation. There's an awful lot of good stories where people are so thankful.
Mifegymiso [the two-drug combination pills for abortion] could change everything for people when it comes to reproductive care. People who live in small towns here in Nova Scotia could just go to their pharmacy, or maybe make one appointment to see their doctor, and then go home and have their abortion in the privacy of their own home. But they're doing two things with the regulations.
One is that you can only take Mifegymiso within 49 days of pregnancy. Few people even know they're pregnant before six weeks.
Two, you have to be within 100 kilometres of a physician. People for whom this could be a life-changer aren't within 100 kilometres. And that's supposed to be the point of the pill.
Here in Nova Scotia, I actually don't know anyone who managed to get Mifegymiso. The regulations around it are so onerous. I don't know any doctors right now who even have it. I know Halifax Sexual Health Centre has every intention of dispensing it, but again, we need a pharmacist who also steps up.
Our doctors and pharmacists have to go through special training. Doctors don't often jump at the chance to take new training. If they are thinking, I'm going to take this training, but I'm only going to see three people a year, is it worth it? Is it worth it to carry this medication and I'm never going to use it? Then it goes bad and that's really expensive. Pharmacists are thinking the same thing.
It's hard being from a smaller province and not having the large population centres. In Nova Scotia, almost everybody who is not in Halifax is rural. [After taking Mifegymiso], you have to come back to the doctor for multiple visits. So again, if getting to the doctor is the hurdle, and you had to drive five hours or take a plane, now you have to come back in two weeks? How is that working for people? It's a little mind boggling.
One of the biggest kickers is that this has been approved in France since 1988. France and China have both been using this for many, many years, as have many other countries, including the U.S. That's like 30 years of good, useful data, to show you the efficacy of these drugs. You don't need all of these safeguards because it's an incredibly safe procedure. For whatever reason, Health Canada has decided that they are going to put these rules and regulations in. I'm not sure why.
It's hard not to see that through a gendered lens because the medications aren't for anybody else except for people who can get pregnant.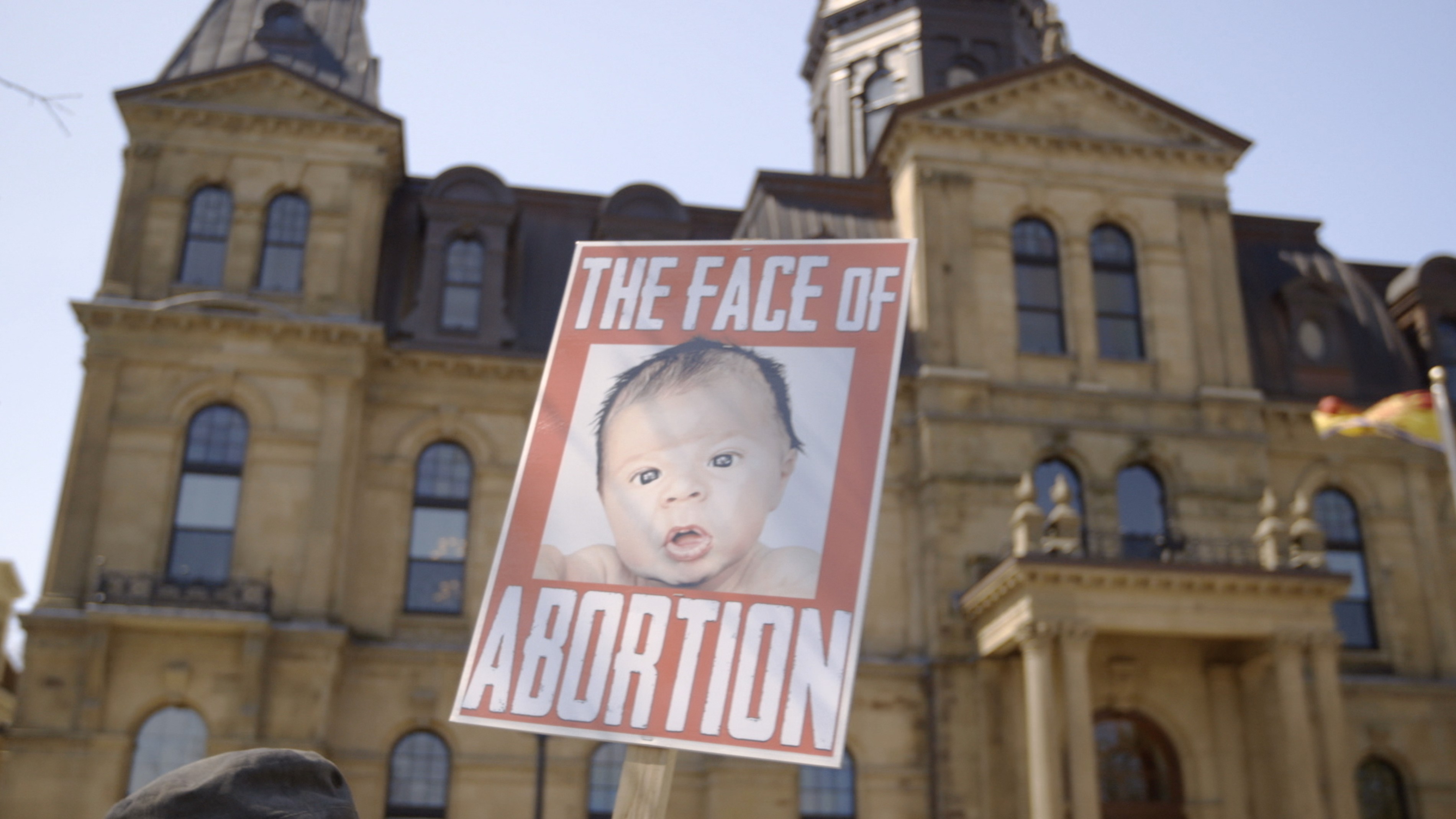 My first two abortion doula workshops sold out. I have two more abortion workshops in August. The first one sold out so I added another one. It's open to anyone. I make a point that you don't have to have doula experience to do this because you use some of those skills, but you are learning a whole new skill set.
I have gotten some lovely feedback. One of my trainees, she told me, "I've never actually used it at an abortion clinic but I use it at work all the time." She used it in her day-to-day life. These are skills that are transferrable. I had a teacher who said, "this is going to be helpful in classroom." A nursing student who said, "I will use these every day." And doulas, "this is amazing, something that I can add to my repertoire."
It means a lot to me to see the new doula trainees, to see their faces. They're so excited. It makes your heart just burst, it's wonderful.
The abortion support is just so fulfilling. Some people go to church—I am a radical feminist. This sustains my soul, to do reproductive justice work. I think, I made a difference in that person's life, an immediate difference, and that's pretty spectacular.
Story has been edited for clarity and style.
Follow Emily McCarty on Twitter.