Photo via Flickr user Rodrigo Paredes.
On July 1, 2017, the City of Los Angeles will roll out more than 80,000 blue bins to launch its new recycling campaign, RecycLA. It will mark the first time recycling services become available to everyone in the city. It will also create a whole lot of jobs.
Single-family homes in LA have been able to get their recycling hauled away by private companies, but businesses and multi-family homes have historically been left out. From here on out, a new public-private partnership will divide the city into 11 zones. Everyone sharing a zone will have their recycling collected by the same RecycLA service provider, which, because LA does not fuck around, will be required to do so in clean fuel-burning trucks.
Per LA Sanitation, the city's current diversion rate -- the volume of waste that goes to the recycling plant rather than the landfill -- is 76.4 percent. This new waste franchise system, which is set to run at least the next 10 years, would put it on track to reach 90 percent diversion by 2025 -- five years ahead of the goal mayor Eric Garcetti's office established in 2008. It will be the largest franchise system of its kind in the country.
"We're all about going green rather than greed."
Nationwide, a recycling rate of 75 percent by 2030 would create more than 1 million new jobs. A 2014 report by economic advocacy group Los Angeles Alliance for a New Economy (LAANE) found that working toward zero waste could bring the Los Angeles area somewhere around 20,000 new jobs. RecycLA's goal is to increase and standardize recycling citywide, and to finally involve those who'd been previously excluded in the push to zero waste. But it's also prioritizing the right of Angelenos employed in the solid waste industry to have good jobs, the kind that are safe and fair.
"I'm passionate about it," said Brian Hunter, a 29-year-old recycling coordinator in Covina who previously worked in marketing. "I've always liked to recycle and I'm happy to be around people closer to my age."
"I'm kind of the dad of the group, most of them graduated recently," Hunter said. "We're all very conscious of how to get the most use out of everything to help the city, we're all really excited about trying to go green. I think millennials, we're all about going green rather than greed, and it's about how we can help the environment."
---
Check out more videos from VICE: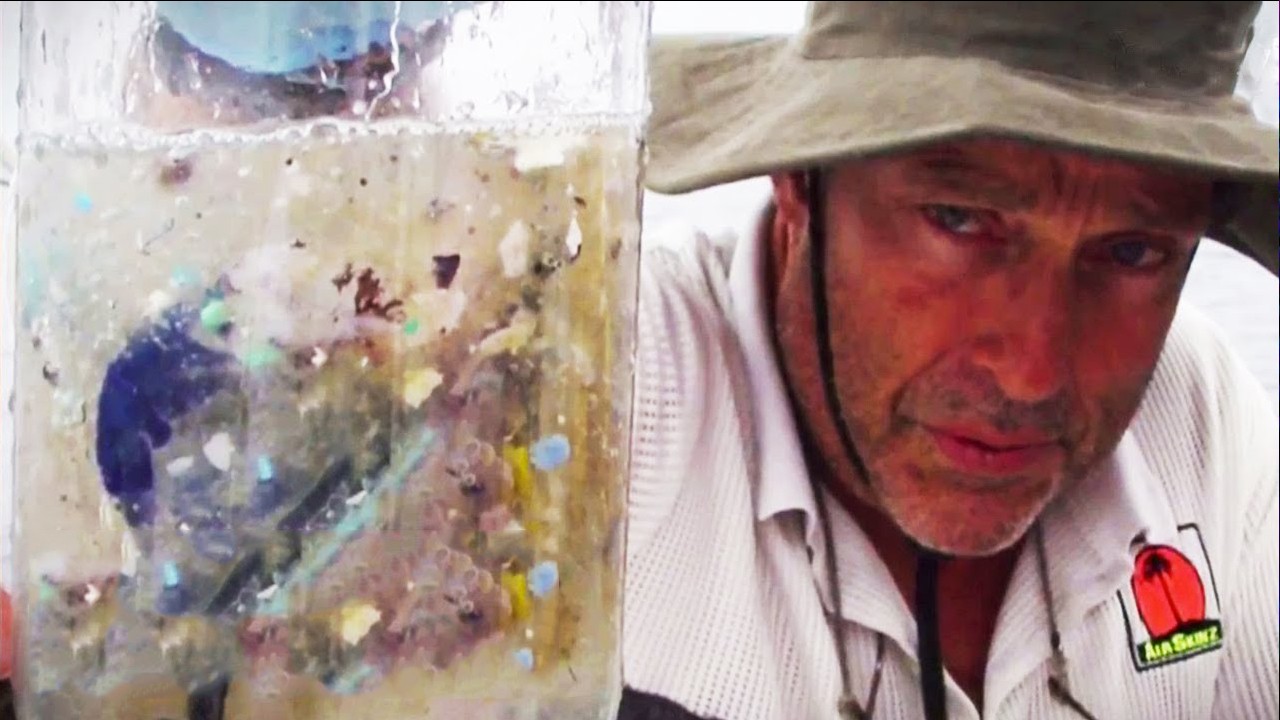 ---
RecycLA hired about 300 waste accessors in anticipation of the rollout, which will be complete within the next six months or so. They tend to be young, diverse, and ideally bilingual. Hunter, who has been with the program since October 2016, makes $20/hr plus benefits, and spends an average day interacting with customers face-to-face, educating them about how they can recycle more efficiently.
"My main goal for myself is communicating with [customers] so they learn how to recycle more," Hunter said. "We want to be able to get their trash bins a lot smaller and the recycle bins a lot larger … we do an assessment with each customer and go over in detail what's being thrown away in their business or multi-family unit, and let them know what's in there and from there start separating it."
One of the weirder things about recycling is that even people who genuinely care about it often don't really know how it works. (Do you live in Los Angeles? Here, this will help.) People think they can recycle stuff they actually can't, or vice versa, or else they're mixing recyclable materials assuming one miscategorization can't contaminate the whole lot -- it definitely can.
"We get customers that just don't understand how to recycle and that's where [RecycLA haulers] will be the most helpful," said Karen Coca. She's the division manager of the Solid Resources Citywide Recycling Division of the Bureau of Los Angeles Sanitation who helped design the program.
One of the weirder things about recycling is that even people who genuinely care about it often don't really know how it works.
"Multi-family apartments have the most confusion about what to put in the blue bin," Coca said. "For example, we don't accept textiles, but they think 'clothes, shoes someone will use them so I'll just put them in there.'"
Mostly this comes down to just getting the right materials into the right bins. But beyond making sure no stray diapers end up in the blue bin alongside your cardboard, the easiest way to not fuck up your recycling is to keep it dry. Paper -- which comprises about a quarter of recycled material in LA -- has way less value from the moment it gets wet. Dry, it can be sold for more than almost any other recyclable material at market, often more than once, which means knock it off with your cans and bottles that aren't quite empty.
LAANE estimated that a zero waste franchise plan could help the city recover $158 million in recycled resources. It's conceivable that that figure could reach $650 million, but only if everything is preserved properly. So no more putting in takeout containers without dumping out the soggy bits of food.