Culture II album art
The history of rap is a history of physical limitations and creative workarounds, looped breaks and dodged lawyers, bootlegs and rushed releases. There are albums that simply sound better on cassette (see: Quik is the Name, or basically everything Redman did); there are artists whose entire catalogs would cease to make sense outside of the digital landscape that inspired them. Considerations of the physical, economic, and legal have colored rap's creative side since its beginning—sample lawsuits spawn new sounds in production, the democratization of recordings software allows bedroom hobbyists to play around with vocal distortion that would have previously been unattainably expensive. And whatever you make has to fit onto a piece of material that fans can hold in their hands, or at least fit on an iPod. Right?
Is Culture II a double album? Writing for Vulture, Craig Jenkins characterizes it as a "data dump"; in a similarly mixed review for Pitchfork, Meaghan Garvey smartly points out that the Migos Spotify profile directs fans not to the album itself, but to a 72-song playlist that is the album looped three times over. Both critics argue, convincingly, that the group and its label, Quality Control, are taking advantage of the rules surrounding music streaming that reward longer projects with more chances to claw their way up Billboard charts. (At press time, Culture II was projected to debut at No. 1—just like its 13-track prequel.) At worst, one of the world's premier rap groups is employing a strategy that's cynical and artless and destined to yield and inferior, though nominally popular product.
But I mean my question as a creative one: how are we supposed to read a batch of 24 Migos tracks, stretched out over an hour and 45 minutes? Traditionally, a double album is a double album because its songs can't fit in the normal packaging. In rap, this physical necessity has been used to grand, self-mythologizing ends, though not always the same ones. There are albums like Life After Death, where Big was determined to show his mastery of nearly every style that was popular in hip-hop at the moment; All Eyez on Me's run time bloated either because 2Pac couldn't stop writing and recording or because he couldn't wait to fulfill his Death Row contract. The chief rivals of the next decade, Jay-Z and Nas, used the format for ill-fated legacy building and experimental indulgence, respectively; Outkast used it, on Speakerboxxx/The Love Below, to consciously uncouple.
More recently, high-profile rappers have gestured at the format for purely creative purposes. Lil Wayne's Da Drought 3 was a digital-only mixtape, but loudly designated as a double album, its tracks often split into two separate zip files. When it came time to cut his debut album for Def Jam, Vince Staples decided to make Summertime '06 a double disc, despite the fact that it ran for only 59 minutes. And while the detail was largely lost in the furious press cycle for the record, on streaming services the 16 tracks from A Tribe Called Quest's We got it from Here… Thank You 4 Your service are split into two runs of #s 1-8. Even when it's not physically necessary, invoking the format has given albums a different creative gravity, and (the artists in question hope) certain degrees of latitude.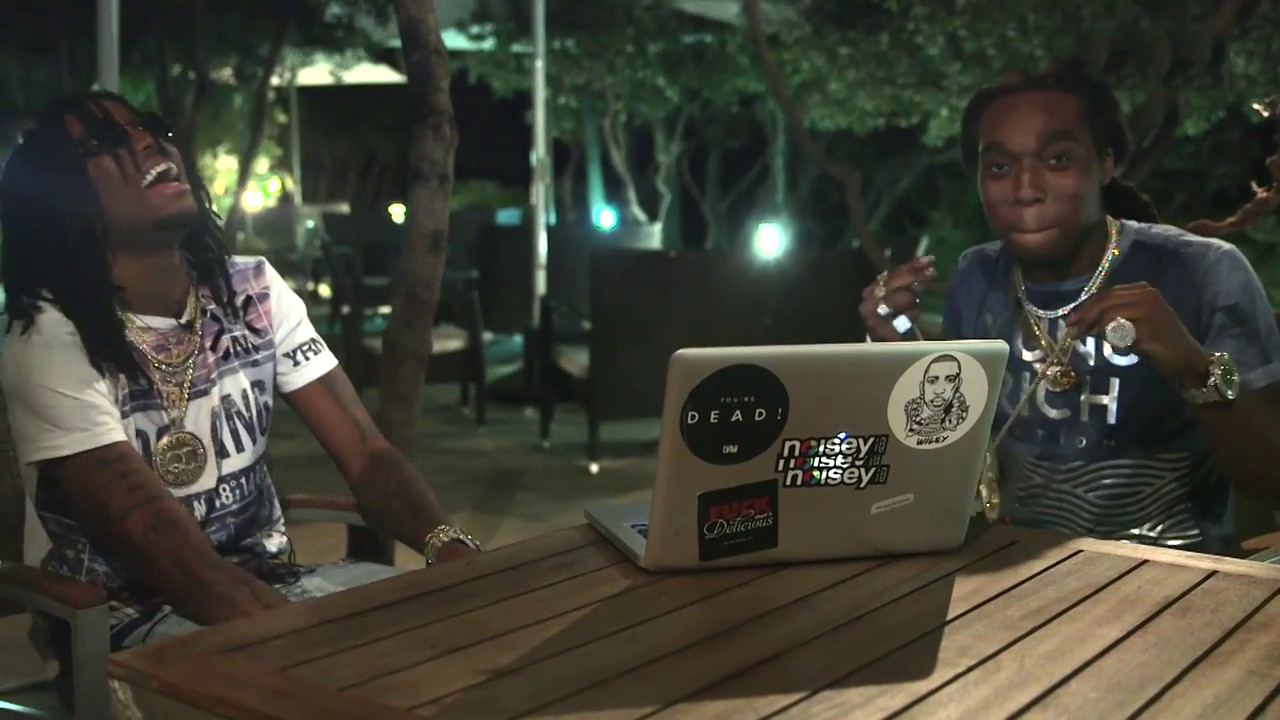 Curiously, Culture II looks and sounds much more like what we would have imagined the breakthrough Migos album to look and sound like. The original Culture, which clocked in under an hour, was indeed lean—and beyond that, its second half marked something of a departure in sound and texture. The sequel recalls famous mixtapes like No Label 2 not only in terms of length (that one clocks in over 90 minutes) but in terms of style. There are experiments that spiral out from the group's musical default, and they help to break up the record and exhibit some growth and ambition, but the backbone is a series of punishing, minimal songs that loop back to their breakthrough work.
This album undoubtedly sags in the middle and at points on the second disc half. The song with Travi$ Scott, Ty Dolla $ign, and Big Sean is a musical hodgepodge; songs like "Work Hard" should see their running time cut in half, and flat fare like "Beast" or "Movin' Too Fast" could have been left on the hard drives all together. (And the Post Malone song could have been axed, not because it's particularly bad, just on general principle.)
When it works, it does so beautifully. It can simply be a joy to hear Migos rap: their interplay is near-telekinetic, and they run through verses acrobatically, injecting wit and invented lingo and earworm melodies. In fact, the first 11 songs could have been issued on their own, without cuts or resequencing: there's the slinking "Narcos," the exuberant "BBO," the irresistibly playful "Stir Fry." On "CC," Gucci Mane turns in a verse that sounds jarringly like his pre-Terre Haute self. And then there are back-half gems like "Made Men" and the thunderous Cardo production "Open It Up." Culture II is not a perfect record; even if you concede whatever allowances you normally give a double album, there's fat to be trimmed, a couple of outright misfires. The existential question, then, is whether that handful of failures is worth the tradeoff you get with these opuses—which, I suppose, could be represented by Quavo's extended talkbox outro on "Too Much Jewelry."
But back to the nature of physical things. The first Migos hits were about expensive material goods (Versace) and the things that spawn from urban decay (bandos). Maybe it's fitting that one of the best songs on Culture II is the woozy, Metro Boomin-produced "Emoji a Chain," where the three Migos rap about yanking an image out of their iPhones and fastening it around their necks.
Paul Thompson enjoys rap music. Follow him on Twitter.