In early July of 1959, picket lines blocked liquor stores on Harlem's Lenox Avenue, Seventh and Eighth Avenues, and 126th Street.
James Hicks, who was the managing editor of the pioneering black Amsterdam News weekly, gleefully watched the protests from the newspaper's nearby offices "in the heart of Harlem, where they drink everything from Ape Gravy to Soothing Syrup," he wrote. He kept an eye on a corner liquor store, which was an "important address both to the high and the mighty, and the low and flighty."
Few tried to cross the rows of smartly dressed protesters—men in suits and dapperly tilted fedoras, bouffanted women carrying purses with picket signs proclaiming "DON'T BUY HERE." From his front-row seat, Hicks saw a man skirt the line, enter the store, and re-emerge with a bottle, only to be met with jeers.
"Nobody said anything to him. But everyone said a lot to everyone else. Nobody that is, except Willie the Wino, a man of action," Hicks wrote. "He just walked up and slapped the other wino so hard in his teeth that the other wino dropped his precious bottle."
Those rowdy, heckling onlookers made clear their sympathies with the NAACP's cause that day: to make sure that black liquor salesmen could sell their wares anywhere in New York City.
In a stunning example of professional segregation, black salesmen were confined at the time to work only in predominantly African-American neighborhoods. White salesmen, on the other hand, could roam the city in search of clients and commissions even though they sold the same products, sometimes for the same company as black vendors. Not only did they get unfettered access to Manhattan's bars and tourist dollars; they could also sell throughout Harlem, the city's most lucrative market and the urban cultural center of black America.
Geography and race determined the boundaries of a salesman's territory and, for black workers, stunted their earning potential. The minimum take-home of a black salesman was $85 per week, while estimates suggested his white counterpart could bring home up to $300 every seven days.
The right to sell was both racially discriminatory and dynastic. Sometimes, black liquor men would supply black-owned "package" shops on a block, but simultaneously not be allowed to work with a white (often Jewish-, Irish-, or Italian-owned) store just doors down on that same block. In the late 1950s, activists estimated that while there were more white-owned bars than black in Harlem, the neighborhood boasted 70 black-owned liquor stores, compared to 40-odd white-owned ones.
While African-Americans seemed to maintain strong footholds in store ownership, chains were moving in—and with them, more white owners. And the rights to sale to a certain store or territory rarely changed hands when a white salesman left the job or died; instead, they were often inherited by that salesman's family or friends.
The double standard rankled, especially when it came to Harlem, which generated an estimated $60 million annually related to the liquor trade. That figure likely didn't count the illegal hooch joints and shebeens that proliferated in the neighborhood alongside greengrocers and barbershops. In the streets that had nourished writers such as Langston Hughes and provided homes for black migrants from the South and the Caribbean, it wasn't uncommon for police to discover a moonshine still in an apartment, to investigate laundries acting as fronts for pop-up drinking spots, or to find the people sickened or killed by homebrews.
Nor was it unusual for black liquor salesmen—many of them firmly ensconced in the middle class—to enjoy renown within the community that paralleled that of the neighborhood hustlers and entrepreneurs who supplied wine to rent parties and Saturday-partiers-turned-Sunday-churchgoers. Some were high-dollar influencers, labor organizers, social glitterati, and well-known athletes such as track star Jesse Owens and famed Brooklyn Dodger catcher Roy Campanella, who commuted in from Long Island in the off-season.
At times, the liquor salesmen and those who peddled beer, wine, and spirits through less official channels bickered and tried to undercut each other. But many did agree on one thing, in theory: If there was any place where black people should be in control, it was Harlem.
The 'Whiskey Rebellion' takes shape
The protests began, buoyed by black women's groups who committed to support the movement. But Cyril Harvey was, undoubtedly, somewhere on the scene.
Harvey had been employed with the Oxford distillery, and he worked his business and political connections with equal verve. A one-time officer of the trade group-cum-social-clique Bottle and Cork Sales Club of black liquor salesmen from major distilleries like Seagram's and Hiram Walker, he was a regular presence at charity events and galas. His name frequently appeared in Harlem's society and business newspaper columns. For decades, he advocated for black liquor salesmen to get their fair share of the available opportunities. He pushed the NAACP labor committee to support the movement, headed the Congress of Racial Equality's efforts, and worked with the Urban League, and negotiated with unions. He picketed on weekends and in snow.
The stakes were that high. If black liquor salesmen could break the many color barriers of their profession, they would not only make higher wages, but could also secure more and better jobs for black people across the beverage industry.
At times, the liquor salesmen and those who peddled beer, wine, and spirits through less official channels bickered and tried to undercut each other. But many did agree on one thing, in theory: If there was any place where black people should be in control, it was Harlem.
Salesmen might get fatter wallets in the short term, but the end goal they envisioned was companies with African-American secretaries, bookkeepers, lawyers, chemists, warehousemen, teamsters, marketers, and consultants across the beverage industry. They were part of a civil rights movement with broad aims and an economic justice focus that has gone less valorized in history than lunch-counter activism and voting rights crusades; after all, the future March on Washington was actually named the "March on Washington for Jobs and Freedom." And they hoped their so-called "Whiskey Rebellion" could disturb the waters far beyond Harlem.
Plans to boycott gain ground
Grievances over race and liquor had been brewing for decades. During World War I and Prohibition, black bar owners in New York complained that they were unfairly targeted by white city officials and vigilantes who singled out African-American neighborhoods, watering holes, and brothels to eradicate "vice." And that vice had been allowed to flourish in black neighborhoods by police, temperance activists, and moralizers who abhorred public carousing in white neighborhoods and turned a relative blind eye to the whites who went to Harlem for an interracial slumming experience. As Chester Himes, whose novels of Harlem captured its sometimes seamy vibrancy, put it, "Black and white folks rubbed shoulders day and night, over the beer-wet bars, getting red-eyed and rambunctious from the ruckus juice and fist-fighting in the street between the passing cars."
One place they did not rub shoulders so intimately was in the liquor trade. The complaints of white debauchery in a black district were accompanied by increasingly vocal calls for black rights.
A handful of salesmen—such as Kenneth Murphy and W.L. Carrington—had cracked open the door in the late 1930s after getting jobs with major alcohol companies, but black people were still few and far between in the industry. At a 1957 Bottle and Cork press conference at Harlem's famed Abysinnian Baptist Church, representatives claimed "less than 5 percent of the wholesalers in the city employ Negro clerical personnel." Only a handful hired black truck drivers. A spokesman at the same conference charged that the leading liquor salesmen's union "during the 20 years since it was organized has not considered a Negro representative on the Executive Board, and the wine salesmen's union had no Negro representatives."
Clerks in black-owned liquor stores found themselves priced out of union membership or were told that the books were mysteriously closed to new members in the middle of recruiting drives. Official grievances to unions that did admit black members were returned because they were on the wrong paper. Organized labor—historically organized along racial, ethnic and skill lines—shrugged.
The salesmen had had enough of unions that vacillated between being outright hostile and quietly dismissive. By the early 1950s—right around the time of the Brown v. Board of Education school desegregation case—the Wholesale Liquor Salesman Union, Local No. 2, had repeatedly been asked, by those and other salesmen, to integrate the corps of those licensed to peddle alcoholic beverages.
Frustrated by years of meetings that went nowhere, the salesmen upped the ante in 1954. They petitioned the New York State Commission Against Discrimination for relief, and the commission answered that this was a "subtle discrimination, which is difficult to prove." Next, they stopped at the State Liquor Authority, complaining that they had been denied the right to earn a living by their own colleagues and fellow card-carrying union members. Then, in the spring, they appealed to a wholesalers and distillers' meeting at Harlem's historic Hotel Theresa. And they took their claims to the trade associations of package stores—those that, with state approval, sold sealed liquor in "packages" such as the ubiquitous brown paper bag.
Their demands went unanswered—until a committee went to the New York NAACP and its labor and industry committee, which was a leading advocate for workplace integration. There, they found advocates in New York NAACP President Rev. Joseph Overton and Odell Clark. Clark was a deacon in Harlem's influential Abyssinian Baptist Church and an advisor to its former leader U.S. Rep. Adam Clayton Powell Jr. Powell had become the first black congressman from New York, and, notably, he routinely promised to wage political war for fair employment for African-Americans.
A veteran activist who would later be Powell's chief of staff in Washington, Clark told the salesmen to take their message to the streets and to the race-proud Harlem public, the same people who showed solidarity by smashing picket-crossers' liquor bottles on Lenox Avenue.
But the campaign irritated some, including prominent white newspaperman and broadcaster Sidney Andorn, who harped against the campaign from his post in Cleveland, Ohio. In a July 31, 1959 article, Andorn equated the protests with violating the Golden Rule's ethical standard.
"[The rule] doesn't say 'Do not others as you would not have them do unto you.' NAACP protests like a sore toe the slightest discrimination by whites against colored," he wrote. "This is as it should be. NAACP, however, feels completely within its rights when it mounts a power-play discrimination against whites. This is definitely not as it should be."
The black press, on the other hand, generally welcomed African-American organizing in the liquor industry. Cleveland's Call & Post journalist Al Sweeney ventured to say that Andorn, "that typographic crusader for 'fair play' and 'equal justice,' has gone off the deep end again," even wondering in print whether Andorn was part of "Dixie's much-publicized crusade to discredit the efforts of our civil rights groups."
Such sentiments—those of irritated whites and those of black supporters pushing for something close to economic and racial parity—did little to please some national NAACP leaders. The New York branch of the NAACP faced inner turmoil as it struggled to upend the reverse-racism rhetoric that was being pushed by the press. Some within the organization felt that the campaign was being falsely portrayed as an attempt to "rope off" Harlem.
Despite assertions from the NAACP's national leadership that the liquor salesmen and the entire NAACP were not advocating "buying black," boycotts had long been a tactic of black activists inside and outside the NAACP. The New Yorkers had, no doubt, heard about the 1958 NAACP Los Angeles chapter launching a seven-month "Don't Buy Bud" boycott, when the brewery failed to employ an adequate number of African-Americans in its Van Nuys plant. At Murry's Liquor Store, store manager Cecilia Fitzgibbens told protesters, "They employ salesmen. What more do you want?" When told that Budweiser had only hired one black order-taker and one busboy of its 440 employees in the plant, Fitzgibbens reportedly said that was enough.
But within 15 minutes of raucous picketing outside her small store, Fitzgibbens agreed to support the boycott.
---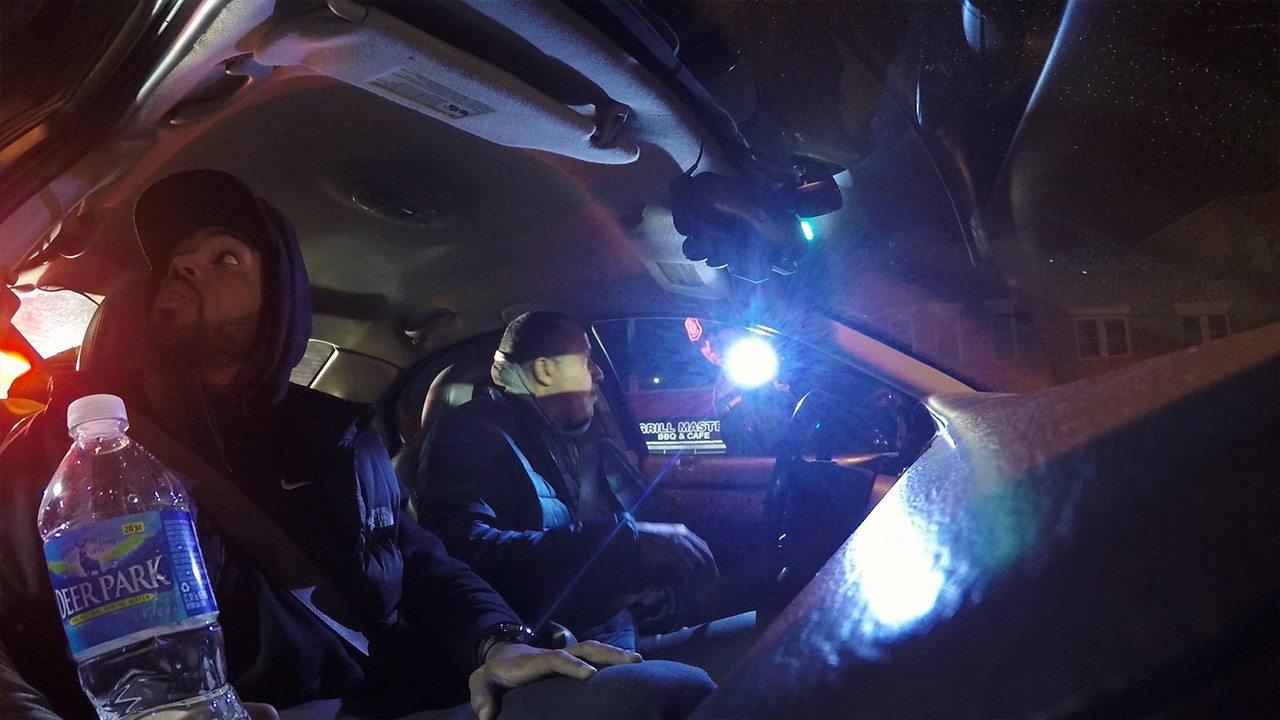 ---
The pre-history of the malt-liquor era
The New York protesters, on the other hand, would not have such speedy success. They tried to negotiate with a mayoral commission to no avail. Allies pulled out all the stops, staging mock public trials of the industry and encouraging black congressmen to read NAACP statements on the floor of the US Capitol. The salesmen enlisted the advice of the toniest black legal firm in the city, which occupied prime Wall Street real estate.
Slapped by injunctions to halt protests and slowed by their own decisions to pause while negotiating, the salesmen finally scored a victory in January 1962: More than 20 years after the first black vendors took their posts, more than 120 liquor accounts representing $10 million in sales and $300,000 in commissions were turned over to black salesmen in Harlem.
Still, it was a grudging concession. The amount was considerable, but it also was a fraction of total sales.
Nationwide, the liquor salesmen corps was changing, but slowly. According to a 1975 Black Enterprise article, there was only one black woman employed as a vice president in all the nation's liquor companies.
But in one way, the tide had turned: Liquor makers and marketers were considering African-Americans a "special market" and dispatching more and more black salespeople to sell in those communities. But whether that reflected an improvement in race relations or a retrenchment of racial segregation—or just savvy marketing—was up for debate. In any case, black shoppers, and particularly urban ones, had arrived as an identifiable and courtable consumer base. This was the pre-history of the malt-liquor era.
But Martin Turbee, a plain-talking liquor salesman with Somerset Importers, pointed out that not much had changed at the top, even in his own company. Somerset had 35 vice presidents. Not a single one was African-American.
"Blacks are hired for only one reason: The companies want blacks to buy their products," he said. "Blacks are never going to be in the mainstream in the liquor industry. They're not going to let you. Basically, we're still picking cotton, man."
Cyril Harvey probably wouldn't have said never, though he, too, recognized the massive work of shifting attitudes and society. He founded Harlem House of Commons in 1965, a nonprofit partly dedicated to demanding equity in the liquor industry. In a 1982 Amsterdam News interview in which he considered 40 years of productive trouble-making, Harvey said, "Blacks must aim at overcoming forcible exclusion from their rightful participation in the US economy," He continued, "This is a struggle that will always be with us. The goal is that of sharing and enjoying the highest benefit levels in our society, based on a just and proportionate basis. But how?"
He answered his own question with tips for the newspaper's black readers. Save more. Get all the training you can. When a door opens for you, open it for two more people and then, potentially, thousands. And, in the vein of the civil rights movement on which he cut his teeth—a movement that was also fundamentally a labor movement—knowing your way around capitalism never hurts.