Image via VH1
The following post contains spoilers for the March 1 episode of RuPaul's Drag Race All Stars.
Of all the dumb things that have happened on RuPaul's Drag Race All Stars, this was absolutely the dumbest. This is dumber than Laganja Estranga feeling very attacked, dumber than Adore Delano quitting, dumber than Ornacia. Alright, maybe Ornacia was actually brilliance disguised as idiocy, like Paris Hilton's "Star Are Blind." However BenDeLaCreme—possibly the odds on favorite to win this season—sacrificing herself because Morgan McMichaels yelled at her is absolutely ridiculous. In fact, this whole episode was ridiculous.
The idea was that one of the booted bitches would be allowed back on the show. Obviously, it's really unfair to kick off one of the top five and replace her with one of the girls from the bottom five. That substitution means one of the top people on the show ends up being someone who was, objectively, not good enough to get that far. Also, as Kennedy pointed out, the top five have been working hard for all of those weeks, and then someone who has been doing nothing but ordering room service in a hotel room in Tarzana gets to waltz into a plum spot at the end of the competition.
---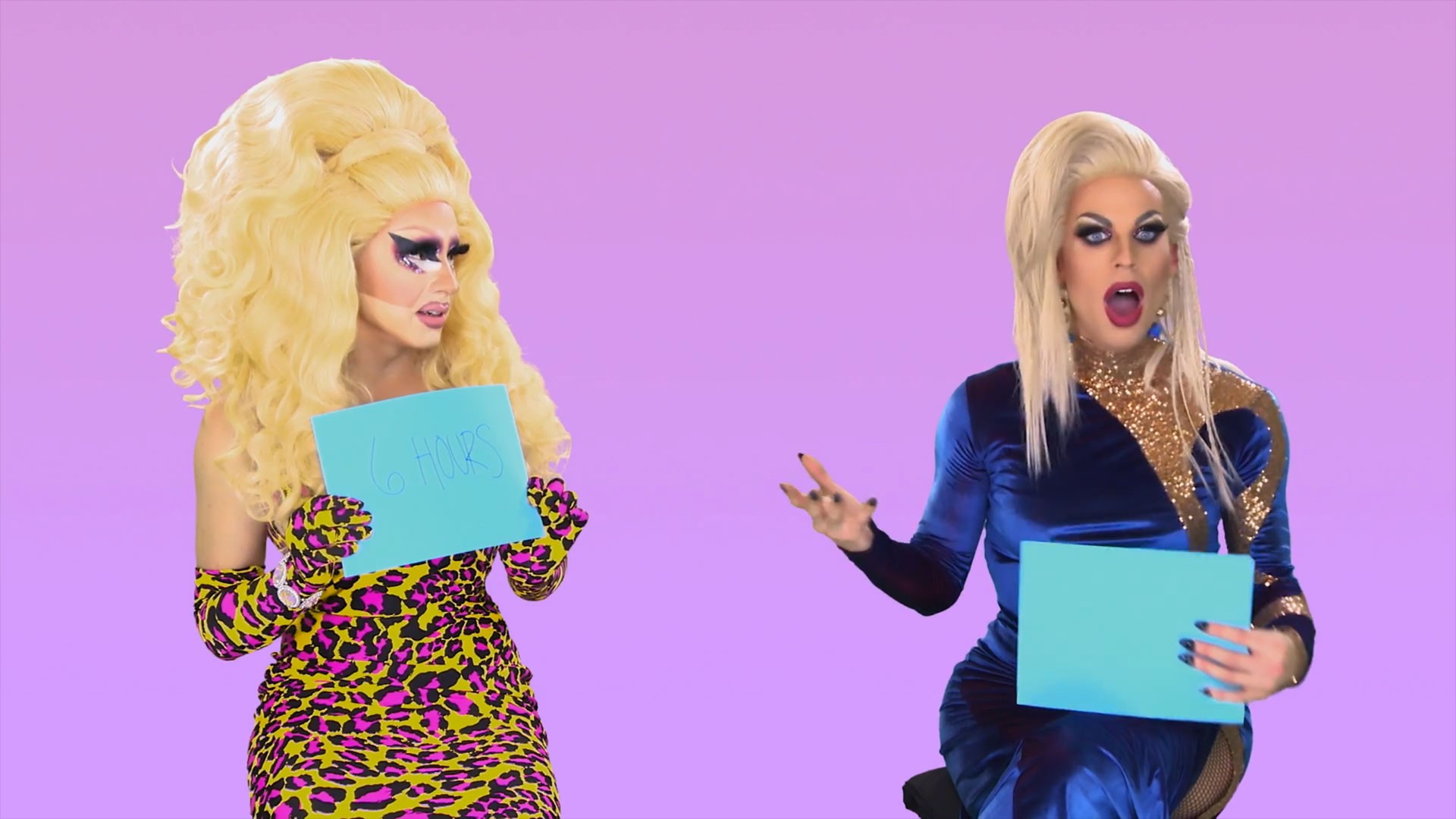 One of the major reasons people tune in to Drag Race is to see queens at the top of their games doing absolutely amazing things. One of the reasons this the best reality show on television is that everyone has to be super talented and have a bunch of different skills in order to succeed. When people are being sent home for reasons other than the quality of their drag, it becomes a drama-filled mess just like every other reality show on television.
The idea for the challenge itself was pretty amazing: The top five and the bottom five each formed a girl group in the tradition of Spice Girls and created characters, outfits, and lyrics for a song they performed. Like Jem and the Holograms versus the Misfits all over again.
What I hated was that all of the old queens came back and we had to re-litigate why they all went home. This is the sort of forced drama that lesser shows peddle in and we expect a little bit more from Drag Race. I totally agreed with all of the reasons why everyone went home. Personally I would have kept Thorgy over Kennedy, but that wasn't my decision to make and it was probably for the best. Thorgy sure was mad about it though, and really came for Shangela.
During all the back and forth reading, the one who really changed my mind was Kennedy. It's no secret that I don't like Kennedy's drag, but with each week I find her to be a more and more compelling person and I usually agree with what she has to say. She was totally right to tell Milk that he was acting superior to everyone. He was awful in the challenge, and he read Kennedy's drag to filth right to her face, so of course she would send her home. Milk cried some real tears, and it all made her look a little bit curdled.
The one who drove me the craziest, though, was Morgan McMichaels, who attacked Ben for sending her home the first week. In the episode where she was eliminated, Morgan told everyone that she would send home the stronger of the bottom, and that is ultimately why Ben chose her. Morgan accused Ben of being a hypocrite for saying he was going to use the judge's critiques to make his decision, then choosing her despite ChiChi receiving the harsher critiques. From the moment she entered the workroom she brought exactly this kind of toxicity into the environment. Can you blame Ben for wanting to give her the boot even if just to be free of the drama?
The whole exercise was really useless. The eliminated girls just wanted the people that chopped them to say that they made a mistake—for someone to tell them that they are worthy. But the girls in the top weren't ever going to say that. It was a lesson in futility and I'd much rather watch Michelle Visage get corn surgery than have to go through it again.
Ben was obviously shook, as the kids say, by Morgan yelling at her. She channeled that into creating a Goth Kitty character for the challenge and it was pretty awesome. She spoke to Morgan, who agreed that she was maybe too harsh. She told Ben that she had to get her feelings out and just sort of "verbal diarrhea-ed" them. That's what Ben never realized: that Morgan's anger wasn't about Ben or what Ben did, it was about Morgan. Nothing Ben did, whether she brought back Morgan or anyone else, was going to alleviate that anger. That's why his kamikaze mission at the end was totally a waste of a great queen.
Milk behaved like the privileged hot guy that he is, going to Kennedy in half his makeup, and wanting absolution for their fight. He wanted Kennedy to tell him that he wasn't acting like a jerk but he was. Then he said, "Why didn't any of you tell me I was being an asshole?" Milk, that is no one else's job. You should realize you were an asshole. Later he even asked himself, "Am I an asshole?" Yes, girl. Well, you at least were acting like one. But it's no one's job to tell you this. This lack of self-awareness totally turned me off him.
The performances of both girl bands were actually quite good. The standouts for me were Aja, whose rap was professional caliber, her look was on point, and her splits and jumps and death drops all over that damn runway had everyone gasping. BeBe's Jungle Kitty was the first amazing thing she's done this entire season. Her nonsense lyrics, her Cheetara jumpsuit, and her dancing were just perfect for the character she created, which was like Scary Spice but making less sense than a drunk alien trying to have a conversation with a bowl of pasta. In a Beyoncé-inspired two-piece, Shangela looked the best that she has ever looked on this show, which is saying something.
Ru picked BeBe and Ben as the winners. I was into Ben's Goth Kitty outfit, which was the perfect combination of Emily the Strange and Hot Topic cashier. Guest judge Adam Lambert said that Ben recording his rap was a little flat, but when he came out and performed it, he absolutely slayed.
To me the worst of the top five was Kennedy, whose silver leotard seemed like Drag 101 and whose song seemed a little bit pre-school compared to what everyone else was throwing down. She would have been my pick to go home until Ben self-immolated in an attempt to make everyone feel good about themselves that will only backfire against her. Way to hand the crown to Shangela, Ben.
Ben said that the reason she wrote her own name in white-out on the lipstick case is that she already feels like a winner, that she did everything she returned to the show to do, and she wanted to leave on her own terms.
All of the queens, including RuPaul were speechless. Ru even seemed a little pissed when she told the queens, "No more white-out." Ben seemed to think the move would be triumphant, but as Thorgy said, it sort of looks like she thought she's above the game—like she can make her own rules. What she thought would be her ultimate triumph came off looking smug and smarmy, like the real winner will always be illegitimate because Ben took herself out of the running. I never thought Ben was a stunt queen, but here we are, and I hate it.
Sign up for our newsletter to get the best of VICE delivered to your inbox daily.
Follow Brian Moylan on Twitter.