Screen capture via WWE
With the close of WWE's Fast Lane on Sunday, the second era of branded pay-per-views came to an end. There was no fanfare accompanying the change, and certainly no announcement either Sunday or during last month's Elimination Chamber show, just a quiet email mid-February that it was done.
WWE's weekly television shows will remain branded, with their own titles and rosters. WWE's given no indication that anything else is in the offing and things seem fine, but there has to be a foreboding sense that we may see a reconsolidated, possibly trimmed, roster in the wake of WWE's traditional post-WrestleMania roster cuts.
That would be a terrible shame, because both Fast Lane and Elimination Chamber showed the benefits of the branded pay-per-views. They were eerily similar shows: largely predictable, fun shows which felt all the better because of the lack of high stakes rather than because of them. They didn't alter the course of pro wrestling history and they won't be watched 20 years from now as part of the greatest shows of the era, but not everything has to be that. Sometimes it's enough to breathe and kill an evening on a Sunday night.
Fast Lane was, aside from a tedious Randy Orton vs. Bobby Roode match, exactly what it needed to be. Shinsuke Nakamura continued his return to Good Nakamura form just in time for Mania season in a match against Rusev. Ruby Riott showed her chops against Charlotte. There were two good tag matches. The main event, a six man title match with AJ Styles, John Cena, Kevin Owens, Sami Zayn, Dolph Ziggler, and Baron Corbin, ended up being a riotous clusterfuck which set up at least three storylines going into WrestleMania. It was a good show which did exactly what it needed to do, which was keep people sharp and set up a few new stories.
The biggest of the new stories was the surprise appearance of Asuka to challenge Charlotte for the Smackdown women's title. It was ambiguous going into the show whether the undefeated Asuka was going to demand a match with Charlotte or Raw's Alexa Bliss. The correct choice was always Charlotte, whose physicality and ring presence has grown every show since her call-up. Asuka is going to win, but against Bliss—who is perfectly fine but much smaller and better on the mic than in the ring—there would be no flicker of doubt in our minds. With Charlotte, Asuka can have a better match and one which allows for those "will they?" moments which can make even the most obvious outcome seem in doubt.
The heft of the moment depended on the brand split. We didn't know Asuka would be at Fast Lane. Why would she have been? She's a Raw wrestler and Fast Lane is a Smackdown show. When her music hit, the crowd roared because it was a genuine surprise.
Once the branded pay-per-views cease, that roar doesn't happen. Asuka would've been a known quantity, because she would be at every show. And it might be cool that she's switching brands to challenge the person who will give her the best match, but at the old style pay-per-views, there's less electricity in the crowd, less of that magic which makes those big pops so enveloping of the senses when they happen.
It's also doubtful whether several of Smackdown's biggest stars get to where they are without the current pay-per-view set-up. AJ Styles is currently WWE's biggest star (yes, bigger than Roman Reigns and Brock Lesnar), but it's worth remembering that this status wasn't initially Vince McMahon approved. It's easy to imagine a future where Styles—who hit it so big because he's so obviously the best wrestler in the company when he's given plenty of time and space to work—never takes off in quite the same way on shows where he has to struggle for air with the anointed top guys.
---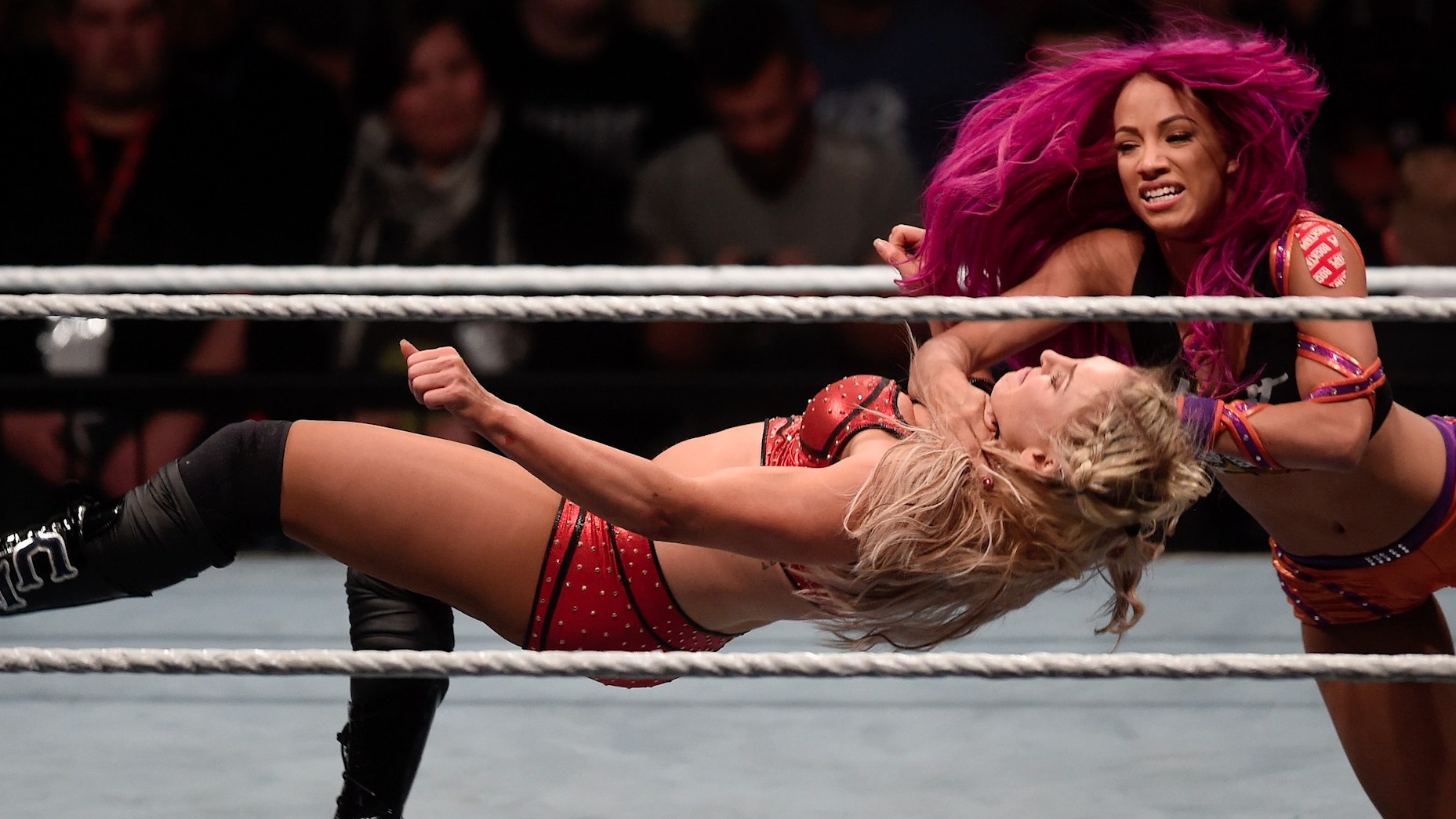 ---
Smackdown television is execrable, but pretty much all of WWE's TV shows are terrible. Everyone suffers for that fact other than the four to six shows a year which don't suck. It's been the pay-per-views, and sometimes especially the branded B-shows which nobody is expecting much from, which have made some of these men and women the actual superstars WWE likes to tout. Samoa Joe and Braun Strowman both needed the ludicrously named Great Balls of Fire last summer to really coalesce as credible upper mid-card guys, for instance.
Now, there is no Great Balls of Fire, at all, and Fast Lane, Elimination Chamber, and all the others are joint brand shows. That is likely going to change how much time everyone gets and that's worth worrying about. If your favorite wrestler is a Bayley or a Ziggler, if you adore off the wall tag teams like the Bludgeon Brothers or Breezango, they may be in trouble.
It's a paradoxical thing to realize that WWE puts out too much pro wrestling—it simply cannot be digested in its entirety, at least not comfortably—while bemoaning the death of the branded monthly pay-per-views. But when we're left with hours upon hours of truly bad, fundamentally missable television, while the good stuff each month is truncated, it rankles. The counter is that the split schedule created vacuums where weeks of nothing happened on TV, but nothing ever happened on TV back before the renewed brand split. There should be no confidence that this will suddenly fix the creative problems WWE encounters on a weekly basis.
Of all WWE's creative problems, the pay-per-view schedule was down the list and they're changing it anyway. With that in mind, look at Fast Lane as the candy-coated send-off to a briefly supported new era. Let's hope it's not the wrestlers who suffer.