But there is hope. One of the best ways to fight the anti-equality agendas of the Trump administration, is by electing LGBTQ politicians who will fight for the issues that matter most to their community. Leading the charge to put LGBTQ leaders in office is Victory Fund, an American political action committee that promotes LGBTQ equality, by increasing the number of LGBTQ elected officials across the nation.
VICE Impact spoke with Annise Parker, the first openly LGBTQ mayor of Houston and President and CEO of Victory Fund, about the organization's important efforts during their crucial midterm elections this year.
VICE Impact: Why is Victory Fund's mission so important this year, especially given today's political climate?
Annise Parker: There are still folks out there who want to keep the LGBT community out of the political process. They want to discriminate against us and they've been emboldened by political support in the highest levels in this country.
What is happening at the same time among the LGBTQ community is that we see—just as women and minorities do as well—that a lot of our hard won rights can be stripped away really quickly. That's bringing a lot of people into the political process. And it's upping the ante for us with our candidates.
---
Check out more videos from VICE: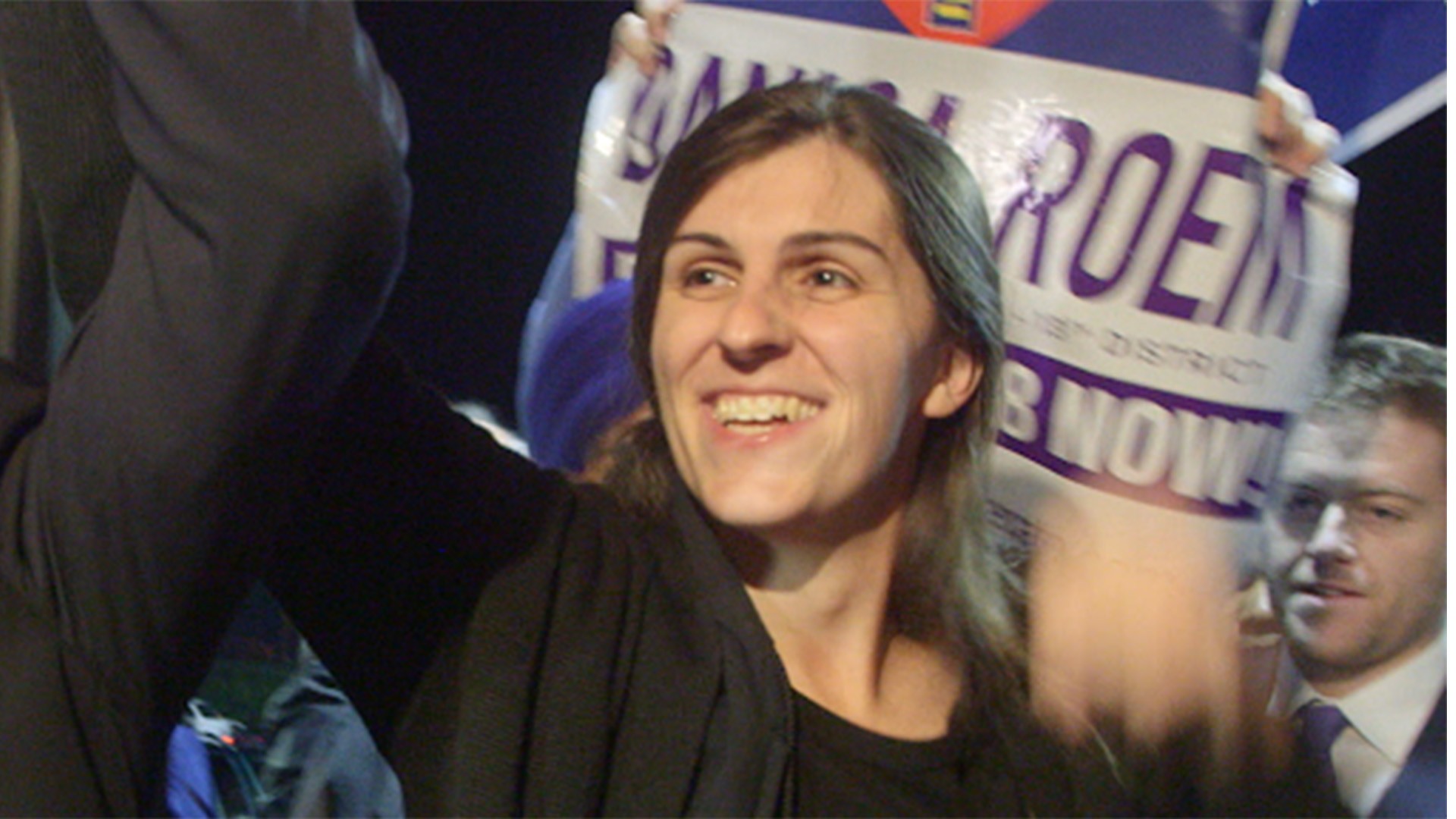 ---
The good news is that there is an unprecedented number of LGBTQ candidates who are running. Just as there are more women and more people of color on ballots across the United States this year. We're on track to endorse 150 candidates in this cycle, and there are dozens more passionate, first-time candidates throwing themselves into the political process. It's a stunning development and we're working hard to vet those candidates who have the potential to be successful. We're also working hard with our existing office holders to help them move up in the process.
Once someone has been endorsed, then we do our best to help them get to the finish line. Sometimes that's by providing campaign advice. Sometimes it's providing direct dollars to a candidate for their campaign. And sometimes it's getting together with like-minded organizations and engaging in independent campaigns on behalf of candidates.
Who are some of the most exciting candidates you're supporting in the upcoming elections?
We definitely want to support some key incumbents who are up for election. Tammy Baldwin in the Senate has been a Victory candidate for decades as she's worked her way up through the political system. So we're always looking at what she's doing, especially now considering the role the Senate is playing in blunting the Trump administration's targeting of the LGBTQ community. Having Tammy Baldwin go back and then doubling the number of Senators by helping elect Kyrsten Sinema would be fantastic. Those two races are important to us because of who they are, but also because of what's happening in the Senate.
Then we have the potential of tripling the number of governors from our community. There's only one LGBTQ governor currently—Kate Brown in Oregon. We've endorsed both Jared Polis running in Colorado and Rich Madaleno in Maryland.
We also have more House candidates than we've ever had before. There's a really amazing woman in Texas, Gina Ortiz-Jones, who would be the first out member of Congress from Texas. She is an immigrant, a veteran, and a great candidate. We support Angie Craig who lost two years ago, but decided to try again. She barely lost to a right winger who attacks the LGBT community. Those are the kind of folks we love to beat.
We're also feeling great about opportunities all across the US in local races, especially after our successes last year. Victory has always been about starting at the local level and helping people move up to the majors.
Why is it particularly important for the Victory Fund to support transgender candidates at this time in our nation's history?
We've had a chance to change the face of politics in a lot of places, and it's important to support transgender individuals as they speak for themselves and claim their place publicly as part of the LGBTQ movement. They've been the target of a lot of the legislation aimed at all of us, but the transgender part of our community has been singled out. There are too many Americans who don't know someone who is transgender and therefore they can be made a target. By backing capable, qualified trans candidates, we're changing that entire conversation. There were eight transgender candidates who took office last year. Six of them were supported and endorsed by Victory.
For example, Danica Roem was an unknown candidate in a 4-way primary for that seat. But, she came through the Victory Fund. We analyzed her field plan, reviewed her fundraising numbers, looked at the dynamics of the districts. We went all in on Danica. We raised more than 41 percent of her primary budget. We had our team on the ground on primary day. We held fundraisers for her, we kept engaged all the way through her process. And she won.
What advice would you give to an LGBT person who is looking to get involved in politics?
Here's what I tell anybody who asks me my advice about running for office: A political office is a tool, it's not a destination. What do you want to do? And when you figure out what you want to do, then you figure out what office to run for to accomplish that.
By being an out member of the LGBTQ community, you're not hiding anything. We find over and over again, that the authenticity and character that our candidates show when they live their lives openly, reflects in success at the ballot. We are about bringing people into the political process and then letting them do the great things they're meant to do. I think this is going to be a watershed year for our community.
The right to vote is something that can't be taken for granted. Make sure you're registered to vote so that you can have a say in your community and the nation is run. Then show up on Election Day in both local and federal races to make your vote count. VICE Impact has partnered with TurboVote to get people registered, sign up today to have an effect on tomorrow.
This interview has been edited for brevity and clarity.