President Rodrigo Duterte stands accused of killing thousands of people in his years-long campaign to rid the Philippines of drugs. Now those accusations have drawn the attention of the International Criminal Court, which announced Thursday it would examine deaths tied to Duterte's drug war.
"While some of such killings have reportedly occurred in the context of clashes between or within gangs, it is alleged that many of the reported incidents involved extrajudicial killings in the course of police anti-drug operations," ICC Prosecutor Fatou Bensouda said in a statement. The ICC's preliminary investigation could put Duterte on course to face charges of crimes against humanity at the Hague.
Duterte, for his part, seemed unconcerned. The Philippine president's spokesperson, Harry Roque, called the inquiry a "waste of the court's time and resources" and said the country's own justice system was capable of examining any alleged abuses.
"He's sick and tired of being accused," Roque told reporters Thursday. "He wants to be in court and put the prosecutor on the stand."
Read: Rodrigo Duterte stands accused of mass murder. So why do most Filipinos still love him?
Advocates hailed the announcement as a major step forward for human rights in the region.
"Today's announcement marks a crucial moment for justice and accountability in the Philippines and offers a glimmer of hope to victims of the shocking atrocities committed in the government's so-called 'war on drugs,'" James Gomez, Amnesty International's director of Southeast Asia and the Pacific, said in a statement.
Duterte cruised to victory in 2016, in part by vowing to crush the country's drug epidemic and the gangs that fuel it. He's made good on his promise: More than 12,000 people have reportedly been killed in the campaign, according to Human Rights Watch, though the Philippines government puts the number at only one-third of that.
Duterte's drawn widespread criticism and scrutiny from human rights advocates and diplomats, who say his forces, which reportedly include paid hitmen, frequently kill or intimidate suspects with impunity. But that hasn't stopped Duterte from being unabashedly proud of the bloodshed. He once described an operation that killed 32 people as "beautiful," and he has jailed and threatened opponents who don't agree.
But opposition to the strongman's crackdown picked up late last year following a string of high-profile cases where police extrajudicially killed teenagers.
The ICC was careful to stress it is not currently investigating Duterte, but examining evidence from within the country to see whether it has a possible case against him for the future. If it chooses to go forward, it could examine Duterte's entire career, including when he first launched his drug war as mayor of Davao City.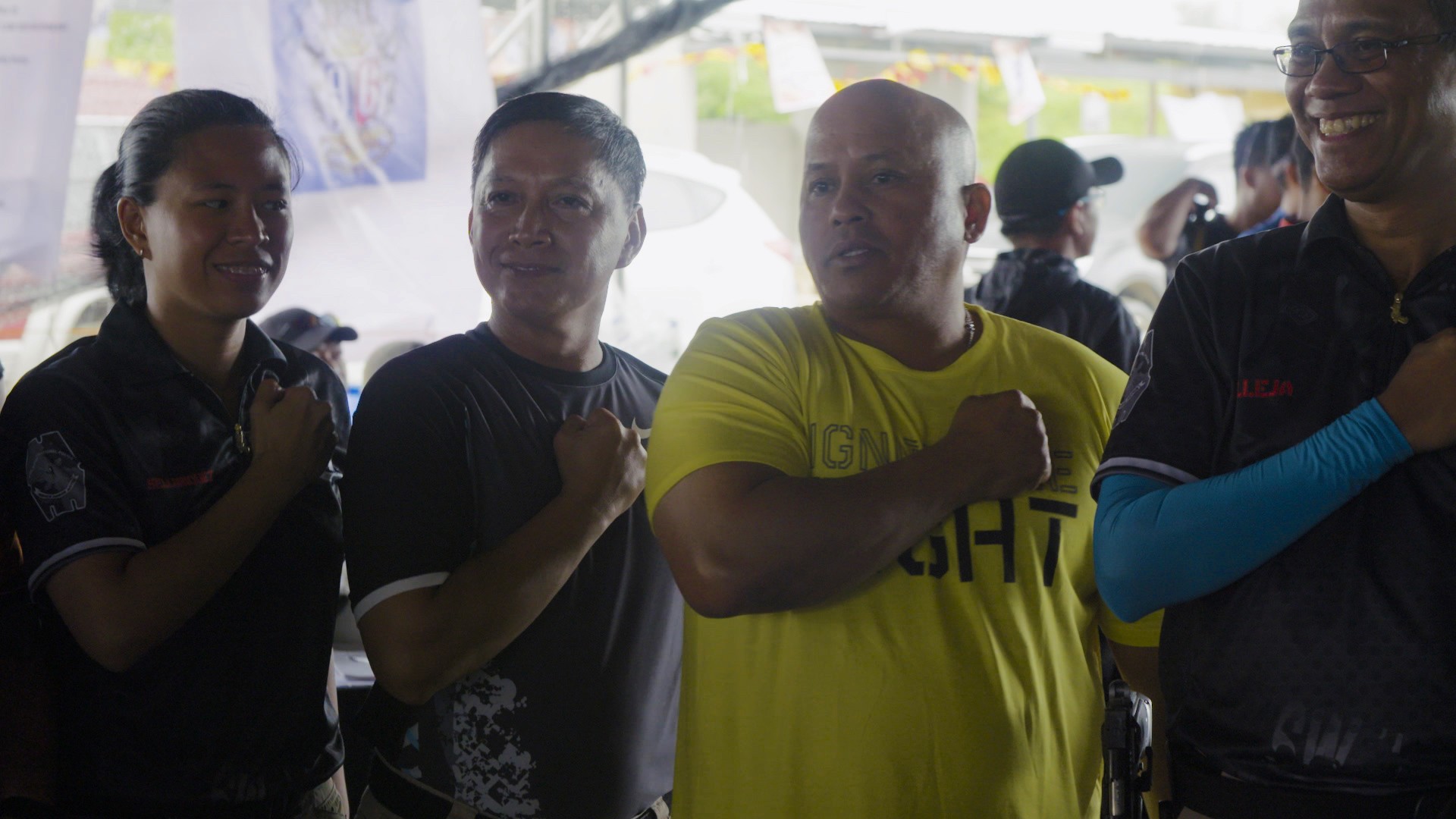 Cover image: Philippine President Rodrigo Duterte, wearing a military uniform, gestures as he attends the 67th founding anniversary of the First Scout Ranger regiment in San Miguel town, Bulacan province, north of Manila, Philippines November 24, 2017. REUTERS/Romeo Ranoco