Image by Lia Kantrowitz
Midterm elections are always important, but the 2018 contest—just a mere year away—carries even more weight than usual. These races are shaping up to be both a referendum on Donald Trump and a chance to check his power, not to mention an opportunity to reassure the Resistance that change is possible. The Senate races are likely to garner a lot of attention, but Democrats have only a small chance to take back Congress's upper chamber. The real action is going to be in the House, which the Democrats will regain control of if they flip 24 seats. That would allow Democrats to block Republican efforts to slash healthcare and cut taxes on the wealthy. It would also give them power to investigate any corruption or conflicts of interest in the Trump administration.
So you really should care how Democratic efforts to take back the House are going. You might have seen that Democrats are leading the generic congressional ballot 51–37. That's good to know in the abstract, but is that enough to regain the House? Where would those gains occur? Which candidates should you support with your time or money? It's tough to get those answers all in one place.
While a lot of sources do a good job of covering Senate races, there are fewer outlets that do comprehensive coverage of Houses. There are places like the Crystal Ball at UVA and the Cook Political Report that provide nonpartisan handicapping of elections, but don't generally cover the day to day of campaigns. There are activist groups like Swing Left, Our Revolution, and Flippable, but they are obviously not interested in sharing news that is unfavorable to Democrats. And then there are sites like Daily Kos Elections and Decision Desk HQ that try to cover all elections and forecast them, but given the stakes, there is certainly room for more focus on the House in particular.
So welcome to House Party, a new column that will track how Democrats are doing in the races for the House of Representatives. I'm a lawyer in New York who doesn't work for any campaign so I have no interest in hiding bad news or overemphasizing the good. To be fair, I am a partisan who would like to see more Democrats, liberal Democrats in particular, in office. If I think a candidate is bad, I'll let you know. If I think a seat isn't winnable, I'll do the same. But if Democrats have learned anything from 2016, it's to always be skeptical of how campaigns are telling us they're doing. Self-delusion is not our friend.
---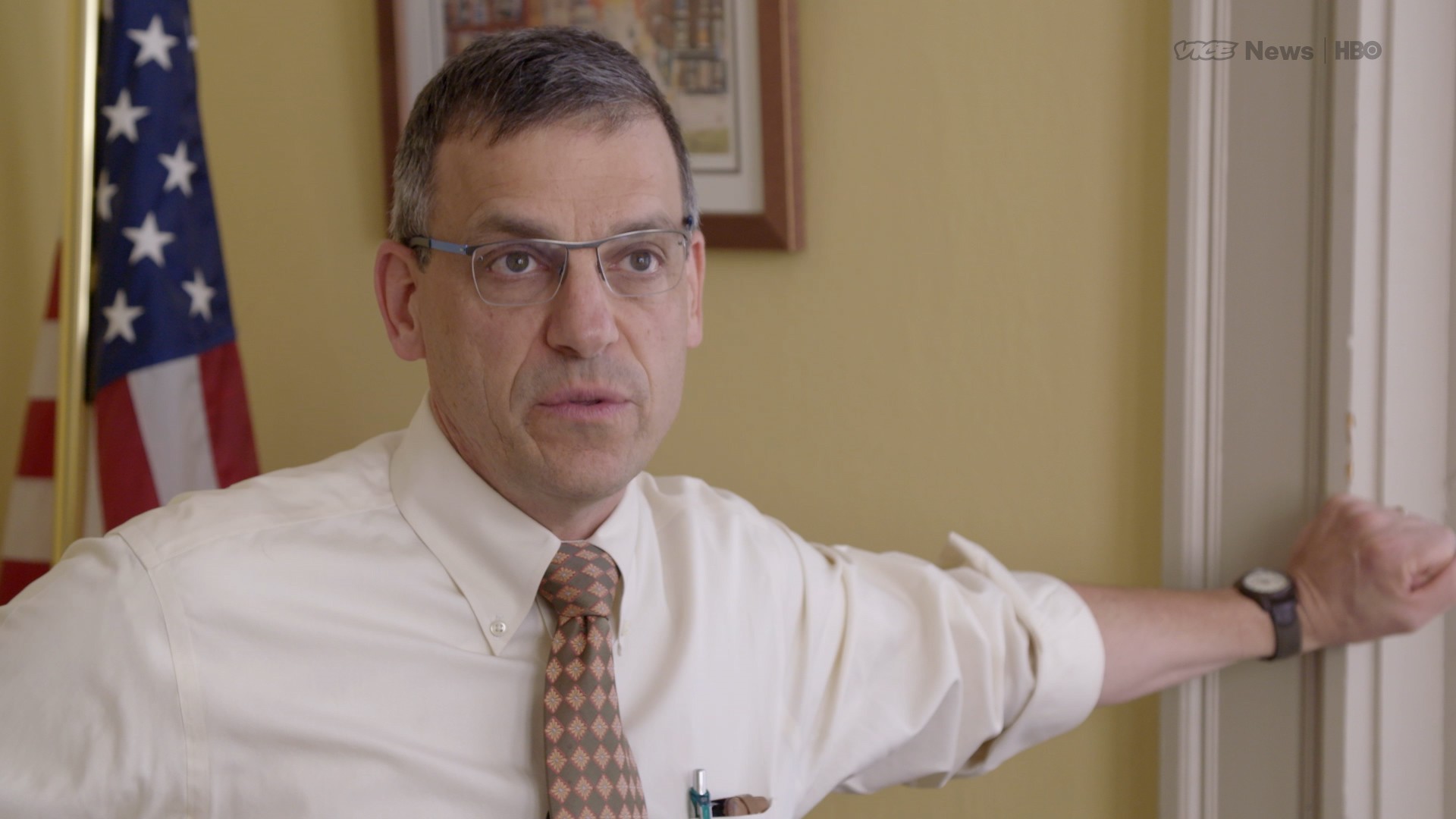 ---
Eventually this series will be a digest of news in House races over the previous week. But for now I want to give you the lay of the land and show you where Democrats have to fight to cobble together a 24-seat gain. Right now 12 Democrats sit in seats that Trump won while 23 Republicans sit in seats that Clinton won, so those will likely be among the battleground districts. Most of the 36 Republicans who sit in seats that voted for Trump but also Barack Obama at least once will merit mention as well. But Republicans have eight congressmen who sit in seats that voted for Obama both times and Clinton, and there are still three Democrats in districts that voted for each of the last three Republican presidential candidates, so the presidential vote isn't necessarily the last word on whether a district is winnable. I'll try to note any race that has a credible Democratic candidate or an endangered Republican one. And almost any open seat (one where the incumbent isn't running) will be vulnerable in a wave election.
We're still a year away from the actual election, and quite frankly we don't know how good most of the candidates who have announced so far are. All we really have to go off are a) their biographies (including whether they have meaningful ties to the district), b) some introductory advertisements and media coverage, and c) fundraising totals.
I hate that I have to mention fundraising, but I do. A congressional campaign is like any business in that you have expenses like staff, rent, marketing, etc. A viable campaign needs hundreds of thousands of dollars just to make it through the primary, and most Democratic challengers will end up needing more than $2 million in total. The national party and outside groups help pick up some of the slack, but for now the amount of money a challenger raises is a good proxy for how serious their campaign is. That also means I'll largely avoid mentioning candidates who aren't raising credible money unless they're getting prominent endorsements or media coverage. It's not unheard of for a candidate to win a contested primary and general election on a shoestring budget, and sometimes a weak fundraiser starts pulling in big donations after they make it past a primary, but it's rare. And with so many Democrats raising enough money to run viable campaigns, it makes little sense to dwell on those who aren't.
So today, we're going to look at the Democrats' top targets—districts that Obama won in 2008 and 2012 and Clinton won in 2016.
Florida's 27th District (Upscale Miami)
Presidential Vote:
2016: Clinton 59–Trump 39
2012: Obama 53–Romney 46
2008: Obama 50–McCain 49
With all the talk of how Democrats are clustering in urban areas it might surprise you that downtown Miami and South Beach are represented by a Republican. That's mostly because Ileana Ros-Lehtinen has been able to cultivate a moderate reputation and Cuban Americans, who lean Republican, dominate the electorate here.
But Ros-Lehtinen is retiring, and Democrats haven't had any trouble attracting qualified candidates: State senator Jose Javier Rodriguez is probably the frontrunner for their nomination, but State Representative David Richardson, Miami Beach City Commissioner Kristen Rosen Gonzalez, Judge Mary Barzee Flores, Miami City Commissioner Ken Russell, and nonprofit director Matt Haggman are all keeping up with him on the campaign trail and in fundraising.
Republicans do have a good (on paper) candidate in Bruce Barreiro, a Miami-Dade County commissioner. There are a lot of Never Trump Republicans here who'll still vote for the GOP down-ballot. But Barreiro's fundraising has been paltry, so for now this seat's on track to be a gimme for Democrats.
Florida's 26th District (Miami Suburbs and Florida Keys)
2016: Clinton 57–Trump 41
2012: Obama 55–Romney 44
2008: Obama 52–McCain 48
If Ros-Lehtinen hadn't retired, the 26th might have been Democrats' best pickup target. They actually won this seat in 2012 but lost it in 2014 because their incumbent had some ethical issues. Naturally they renominated him in 2016 (Russian hackers did a beta run for their presidential meddling in the primary), and Republican Carlos Curbelo won reelection. Curbelo has tried to tack to the middle on some issues but he still voted for the the Republican Affordable Care Act repeal bill, sure to be unpopular in a district where almost 100,000 people get insurance through the ACA. But his saving grace may be that most of the good Democratic candidates in the area are running in the 27th instead. The line between the two districts cuts through a cohesive community; both Haggman and Flores were rumored to be looking at the 26th before announcing runs next door.
So Democrats are trotting out Debbie Mucarsel-Powell. She lost a state senate race last year 54–46, but apparently she impressed in a losing effort. She's raised $177,000 so far, but Curbelo is sitting on a war chest of more than $1.3 million. Considering Democrats' recruiting successes elsewhere, the fact that a retread like Mucarsel-Powell will likely be their nominee has to sting. But a recent poll showed Curbelo losing 53–39 to a generic Democrat, and Mucarsel-Powell seems generic enough to me.
Washington's Eighth District (Seattle Suburbs and Cascades)
2016: Clinton 48–Trump 45
2012: Obama 50–Romney 48
2008: Obama 52–McCain 47
The Eighth is almost two different districts in one: the Seattle suburbs in King County, which backed Clinton, and the more rural parts of the district, which backed Trump. The district has long been represented by Republican Dave Reichert, a former King County sheriff with a moderate reputation—though he's not running for reelection.
State senator Dino Rossi, who narrowly lost statewide races in 2004, 2008 and 2010 (races which he won among voters in the Eighth) will likely be the GOP nominee, and he was able to raise $575,000 in the nine days after he announced his candidacy. Democrats have a slew of candidates running here but pediatrician Kim Schrier and attorney Jason Rittereiser (who lives in King County but grew up in the more rural part of the district) are the only ones who appear to be able to keep up with Rossi.
The last time Democrats won a midterm wave election, in 2006, they improved on John Kerry's 2004 performance in every open seat district that they contested. So if they can't win the Eighth, they're likely not winning the House. To show you how far Democrats have to go here, a recent poll showed Trump's approval at 40–55, but a generic Democrat was only leading 43–42 on the congressional ballot.
Colorado's Sixth District (Denver's Eastern Suburbs)
2016: Clinton 50–Trump 41
2012: Obama 52– Romney 47
2008: Obama 54–McCain 45
Mike Coffman used to represent a safely Republican district (it sent proto-Trump Tom Tancredo to Congress for a decade before Coffman took over), but 2012's round of redistricting put him in a swing seat that wraps around eastern edge of Denver like a scarf. But Coffman managed to pivot to the center and dispatch three different state legislators in the past three elections
Sensing a pattern, Democrats have decided to ask someone other than a state legislator to run against Coffman in 2018. Former Army eanger and veterans advocate Jason Crow is backed by the national party, but former Department of Energy staffer (and clean energy executive) Levi Tillemann is running to Crow's left in the primary. Notably, Crow actually lives outside the district boundary in the city of Denver and is already being painted by Coffman as a carpetbagger. That said, Crow is far outpacing Tillemann in raising money, making him the prohibitive favorite in a primary.
While Trump's approval here was 41–55 in a recent poll, Coffman was still beating Crow 43–36 on the congressional ballot. While it's not great for an incumbent to be polling at 43 percent a year before an election, it shows the electorate is still plenty fluid.
Minnesota's Third Congressional District (Minneapolis's Western Suburbs)
2016: Clinton 51–Trump 41
2012: Obama 50–Romney 49
2008: Obama 51–McCain 47
Erik Paulsen is another Republican who's managed to get a reputation as a moderate, though he did back Trump's agenda with votes for both the AHCA and his tax bill. He won his seat with an impressive 48-40 over a touted Democratic opponent in 2008, a year that was awful for Republicans nationally. Since then he's never gotten less than 56 percent, even against a strong candidate last year. In this seat, as in many others, I suspect a lot of moderate voters backed Republican congressional candidates as expected checks on Hillary Clinton. He's never had to win re-election while a Republican was president. And a recent poll showed him trailing a Democratic challenger 46-42. So who might beat Paulsen next year? Dean Phillips, who has run his family's liquor company and a bunch of food-related businesses. He's never run for office before but he raised more than $500,000 in May and June 2017. He followed that up with another $300,000 over the next three months. I hate using money as a proxy, but thanks to the Supreme Court that's the world we live in. Money is speech and Phillips is really fucking good at speech.
California's Tenth Congressional District (Modesto)
2016: Clinton 49–Trump 46
2012: Obama 51–Romney 47
2008: Obama 50–McCain 47
Republican Jeff Denham has managed to hold onto this swing seat through three heavily contested elections, though never with more than 56 percent of the vote. So he was always going to be a top Democratic target, and voting with Trump on ACA repeal and tax cuts won't help.
The frontrunner for the Democratic nomination is Josh Harder. He grew up in the district, moved to Silicon Valley (an hour and a half drive and a world away), and then moved back this year to run for office. He's not particularly left wing (he doesn't support Medicare for all), but he's raised far more money than any other Democrat—his war chest is sitting at over $500,000. Unless progressives can unite around a single non-Harder candidate (there are four right now) and pour resources into the district, it's hard to see how he isn't the nominee.
California's 21st Congressional District (Central Valley near Fresno and Bakersfield)
2016: Clinton 55–Trump 40
2012: Obama 55–Romney 44
2008: Obama 52–McCain 46
David Valadao has been able to survive politically because Democrats have never nominated a strong candidate against him. He's also benefitted absurdly low turnout: Only one other district in America had fewer people vote in 2016. The heavily Latino district is also very rural, making it more difficult to organize than urban areas where Democrats tend to do well.
So Democrats are faced with a dilemma. Do they run a left-winger who can organize those nonvoters and turn them out to the polls? But many of those nonvoters aren't eligible to vote because they're noncitizens or felons (the district is home to 5,000 prisoners at Avenal)—maybe Dems should go after the people who voted for Valadao and Hillary Clinton, which would be enough to win. Emilio Huerta, son of legendary activist Dolores, is running for the seat and appears to favor the former option. The problem is that he's the guy who ran here in 2016 and lost by 14 points.
Democrats do have other candidates that could run here: Assemblyman Rudy Salas, Kern County Supervisor Leticia Perez, and Bakersfield Councilor Andrae Gonzales among them. The problem is that Huerta's mother is still a powerful figure in the district and it's unwise to cross her, even if that means deferring to her son's lackluster campaign. That's not to say Democrats should lose hope if Huerta is their nominee: Sometimes first-time candidates have marked improvements in their second try. As with most things in life, you get better at running for office the more experience you get and learning from mistakes. But Emilio's anemic fundraising numbers show that he might not have picked up on that part of learning for office just yet. Democrats' best hope to improve on 2016's results here may be a new law that makes it easier to collect absentee ballots.
New York's 24th Congressional District (Syracuse)
2016: Clinton 49–Trump 45
2012: Obama 57–Romney 41
2008: Obama 56–McCain 42
The Syracuse area has a history of voting for Democratic presidential candidates but electing moderate Republicans to Congress. John Katko has carved out a reputation as such a moderate, even though he just voted for the GOP tax bill, which hits New York particularly hard. Democrats are eager to tie him to the president in an attempt to knock him off.
The issue is that a strong Democrat hasn't declared yet. Syracuse mayor Stephanie Miner froze out more prominent candidates while she dithered over whether she'd run for Congress or governor in 2018. She announced on October that she won't be running for this seat (leaving the door open for a gubernatorial run), and Democrats are scrambling to find another option.
One year before an election is still plenty of time to recruit a solid candidate. And Onondaga County legislator Chris Ryan is the type of blue-collar union Democrat (he's a member of the Communication Workers of America) who should do well in upstate New York. He just wrapped up his reelection campaign to the county legislature so his window for announcing has opened. Meanwhile, Katko is sitting on over $900,000 and his current Democratic opponents are unimpressive, so let's hope Ryan makes up his mind soon.
Next week we'll look at the seats that flipped from Obama in '08 to Romney in '12 to Clinton in '16
Correction: An earlier version of this post misstated the titles of Kristen Rosen Gonzalez and Ken Russell.
Robert Wheel (a pseudonym) is an attorney who lives in New York. He tweets here, and his DMs are open.