Image via VH1
I must admit, I'm a little shocked and dismayed by this final four. It was clear from the way the episode was edited that it was going to be Kameron Michaels and Miz Cracker in the bottom two lip syncing for their lives, but I think the decision to send Cracker home will prove to be a bit controversial. It's not as controversial as keeping Shangela out of the finals of All Stars 3—which she clearly should have won—but it's going to be controversial.
I'm even more shocked by how much I enjoyed Lena Dunham, who was the real winner of this episode. Even though she came dressed as a blue-haired Jo Anne Worley (ask your grandmother about this reference), she was an astute, funny, and interesting judge, giving us great runway reads, excellent questions, and perfect observations for Ru. She was even better on Untucked when she went backstage and asked all the girls the questions that we were all thinking, like about how mean it was that Ru asked them which of the girls should go home. I don't think Lena's doing much right now, can we get her to host Untucked next season and make it more like a talk show format? Or maybe she should host a Drag Race after show like Chris Hardwick does on The Talking Dead.
Anyway. After a silly mini challenge where out actor Cheyenne Jackson put all of the girls' cakes in his mouth, RuPaul told the remaining contestants that they had to dress up in two looks. One would be them at their finest and the other would be the girls dressed as their "inner saboteur;" the evil voice in their head that tells them they're not good enough.
The bulk of the episode wasn't the runway or the queens fighting, it was RuPaul going around asking all the queens how they keep themselves from being their best selves. It seemed to mainly be a vehicle to showcase Ru's best self-help platitudes.
The queens really went for it. Eureka told us that she's always questioning if she's too loud and annoying or if the judges are disappointed in her. Speaking to Ru, Asia O'Hara said that being sad and angry is too comfortable for her and she can't enjoy when things are going well. Aquaria, well, she doesn't really have an inner saboteur. She's been blessed by thinking that she's the best so she can't even really see the negative energy within herself. Still RuPaul told her that she probably feels like she's a fraud on the inside and Aquaria just nodded knowingly, like a pale twink bobblehead.
Ironically enough, it was Cracker and Kameron, whose inner saboteurs we've seen the most of this season, that struggled with this challenge. Cracker never wants to give up control and has such a tight grasp on her image and the way she wants people to see her that she can't perform in the moment, improv, or do much of anything that isn't planned in advance.
Kameron was much sadder, though. She told the other queens that she didn't have confidence until she started doing drag, which gave her confidence as a girl. Then when she started going to the gym and buffing up, she got confidence as a boy. She has to wear both the hyper feminine and hyper masculine drags at the same time in order to feel somewhere near an acceptable, confident person. And still she's so petrified of standing out that she's practically renders herself mute.
---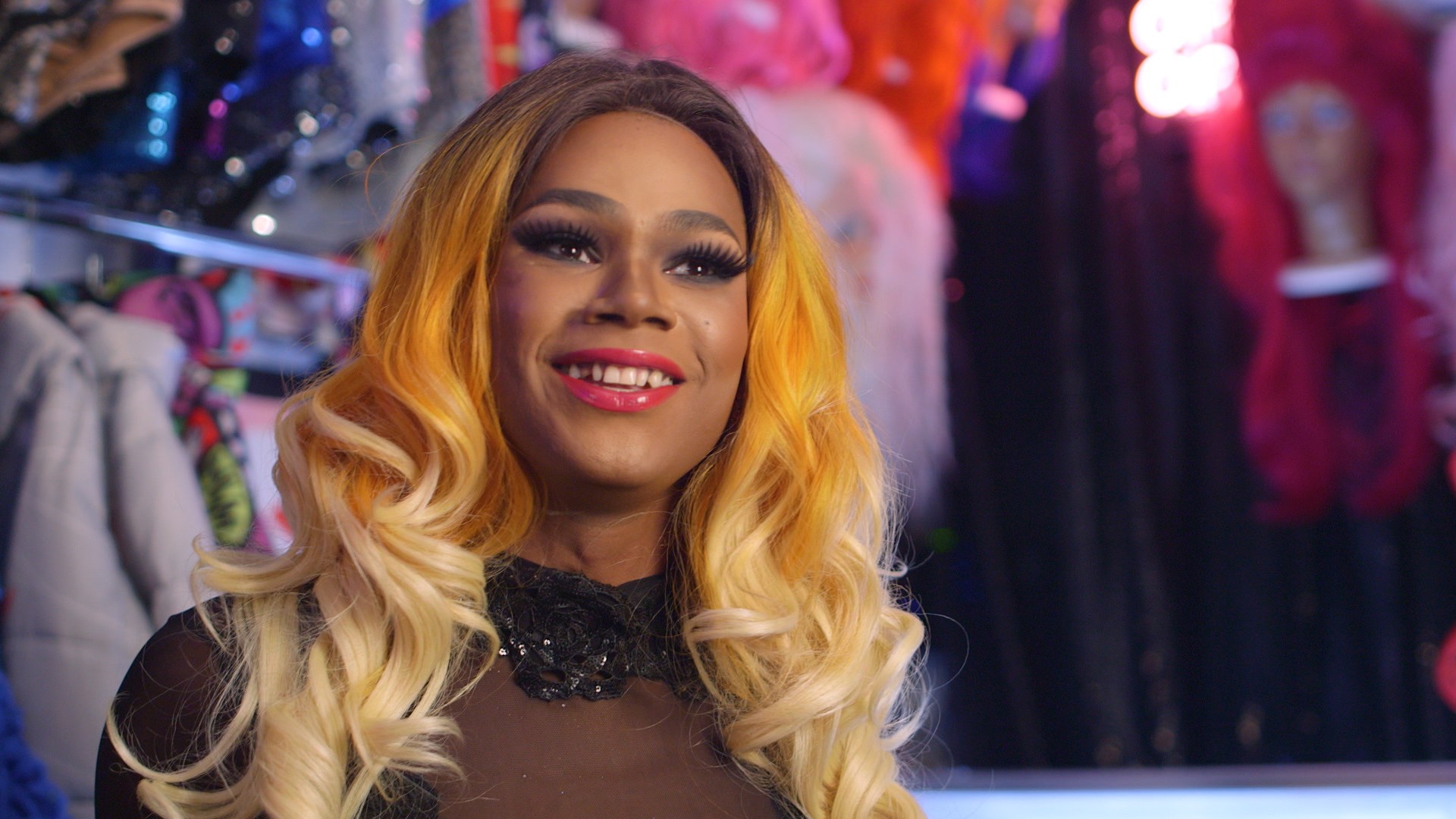 In their voice-overs on stage, where the queens had to embody their evil personae, Cracker and Kameron were the most superficial, as if they couldn't survive actually delving into what makes them so insecure in the first place. But they were equally bad, at least compared to the other queens, so let's look at the other factors that had the judges choosing Kameron over Cracker.
I think that both of their looks were bad in different ways. Yes, as the judges said, Kameron gave us two bad versions of some weird Final Fantasy character. She took the twins part a little too literally, which the judges didn't care for. Cracker did the opposite and gave us a Pepto Bismol Marie Antoinette for her first look and then Pebble Flintstone going to the prom in her second look. They had nothing to do with each other and her second look was so Party City even Sharon Needles would think it was busted. However, out of the four outfits, the best was Cracker's good twin, so the point goes to her.
As for the lip sync, they both seemed a little bit held back and uninspired. And with Cracker dressed as a cave person and Kameron as the only person from Avatar who didn't have blue skin, they sort of looked like two tapeworms trying to get together and dress up as DNA for Halloween. There were some splits, spins, cartwheels, and the usual runway moves, but nothing out of the ordinary. This was a draw.
But during her deliberation, RuPaul said that she's been trying to get Cracker to stop producing herself the whole season and be someone a bit messier. I think this was Cracker's big mistake. Ru wants them to be emotional, messy, and willing to put it all on the line. Cracker is never going to do that and I think pushing her to try to is wrong. She shouldn't be penalized because she's not the type of queen that is going to sob on the runway over her hardscrabble past. There are different ways to deal with past trauma and vulnerability, but Ru only wants to recognize those she condones.
Personally I think that Eureka, Aquaria, and Asia would make a killer top three, and they showed why in this episode. Eureka's dual Clueless and Pink Flamingos inspired looks were, well, inspired, and she really dedicated herself to the evil twin gag, even when they were out on the runway when their "good twins" were backstage watching. (If anything you have to appreciate Ru's dedication to this particular Sparkle Motion.) Asia went from giving us sparkly Josie and the Pussycats to full on Mad Max villain and it was absolutely wonderful; as was her joke that she better not think she's the only queen rich enough to buy a set of teeth.
But it was Aquaria, once again, who stole the show with her animal print and bone dress which made her look like Amanda Lepore gone for a day at the Museum of Natural History. Ru said it was one of the 10 best outfits ever on the show, and she easily took the top prize.
As for Kameron, she's been a great performer all season and I think delivered way more than anyone expected, but I don't think she really has that sparkle to do anything too groundbreaking or original. I think Cracker does, especially when she gets out of her own way and can relax a bit, which I think will happen when she doesn't have the pressure cooker of the show keeping her down.
Follow Brian on Twitter.
Sign up for our newsletter to get the best of VICE delivered to your inbox daily.