President Trump styles himself as America's businessman-in-chief, insisting on transactional relationships with even America's closest allies.
But from North Korea, apparently, he'll take an IOU.
North Korea's Kim Jong Un walked away from Tuesday's surreal summit with Trump in Singapore holding some sweet American giveaways, analysts said, including a massive propaganda win for his isolated regime and a pledge from Trump to stop war games with one of America's closest allies, South Korea.
Trump's plan to convince the Hermit Kingdom to give up its nukes apparently involves fronting huge benefits, then hoping that the better vibes, and Kim's newfound status as a budding diplomatic rockstar, yield results down the road for the U.S., analysts said.
Now, the question is whether Kim will shock the skeptics by actually finding a way to pay Trump back — or laugh all the way to the bank.
"The North Koreans can do a happy dance because they got so much from this event," said Katherine Moon, an expert on North Korea at the Brookings Institution. "Kim wasn't asked to do anything except show up."
Effusive praise from an American president and equal diplomatic footing
A pledge from Trump to stop war games with South Korea
Unspecified "security guarantees"
A quip that it's "okay" that China recently loosened sanctions
An assurance that the Korean War, which never formally ended, will be over "soon"
A vague commitment to more talks
A promise to turn over any U.S. POW remains
Another promise to work toward denuclearization of the Korean peninsula
Trump's overtures to Kim stand in stark contrast to his green-eyeshade approach toward America's closest allies just a few days earlier at the G7 summit in Canada.
Hours before meeting Kim, Trump berated Germany on Twitter for not covering its share of the NATO military alliance, and accused Canada of gouging the U.S. on milk exports.
"It's as if President Trump is running a mafia protection racket," said Mintaro Oba, a former U.S. State Department official under former President Barack Obama. "The allies are the businesses he's protecting in exchange for money. And the adversaries are treated like competing mafia families you have to come to terms with to ensure your own security."
"This was the leaders'-intent summit I hoped for. The ice has been broken."
Yet some observers held out hope that Trump's outreach to Kim will indeed provide cover for wonks at the State Department to make fresh progress in talks with North Korea.
"This was the leaders'-intent summit I hoped for," said Patrick Cronin, head of the Asia-Pacific security program at the Center for a New American Security. "The ice has been broken."
DJ Peterson, who consults businesses on geopolitical risk as the head of Longview Global Advisors, argued that the summit helped lock-in North Korea's suspension of nuclear tests and missile launches, which should be seen as progress.
"What we have now is a significant de-escalation of tensions, and that's what we want," he said.
But critics accused Trump of trading away the family farm for a handful of magic beans.
"Kim showed up for the Trump show, and had his stature elevated abroad and his credibility enhanced at home," said Joshua Pollack, a nuclear weapons expert and editor of the Nonproliferation Review. "In exchange, Trump got words that North Korea has already given more than once to the South Koreans and the Americans."
Crystal meth and fake $100s
Just agreeing to meet with Kim represents a crushing propaganda victory for North Korea's outlaw regime, analysts said.
After all, over the years, North Korea has been accused of a mind-boggling array of bad behavior, well beyond its weapons program.
The list includes supplying as much 30 percent of Japan's imports of illegal meth, printing millions worth of ultra-high-end fake U.S. $100 bills, starving and its own people, hacking into Sony Pictures, kidnapping Japanese citizens, assassinating Kim's own half-brother abroad, torturing its citizens in vast prison camps and even using diplomats to smuggle endangered animal body parts.
But the summit allowed Kim, seen by many as the most hardcore dictator on earth, to stand before a world audience on an equal diplomatic footing with the President of the United States.
In Singapore, Kim seemed to revel in the warm wave of adulation from a foreign audience, basking in rounds of random applause from people on the street as he toured Singapore on the night before the big summit.
"My hope is that Kim loved being in Singapore so much, he'll want to bring their model of economic development to North Korea," said Brookings' Moon.
When the talks wrapped up, Trump announced the U.S. would suspend war games with South Korea — one of the North's longstanding top goals. Early reports suggest South Korea wasn't even told in advance.
For all that, Trump got little in the way of concrete concessions that North Korea hasn't made before.
Whatever happened to CVID?
North Korea's vague promise of denuclearization, contained in a joint statement released at the end of the summit, amounted to far less than what the U.S. had said it was gunning for.
That goal is often referred to by the ungainly acronym CVID — or "complete, verifiable, irreversible denuclearization," the endpoint that U.S. Secretary of State Mike Pompeo said the U.S. was still insisting on in a press conference hours before Trump and Kim met.
But none of the analysts who spoke to VICE News said they think Trump will be able to convince North Korea to completely abandon its nuclear program. And in the wake of the summit, critics blasted Trump for leaving Singapore empty-handed.
"We expected it would be a flop, but it's floppier than anything we expected," Andrei Lankov, director at the Korea Risk Group, announced. "The North Koreans will be emboldened and the U.S. got nothing."
Trump, however, described the summit as a beginning rather than an end.
"We also agreed to vigorous negotiations to implement the agreement as soon as possible," Trump said, assuring everyone that his new friend Kim, whom he'd threatened with nuclear annihilation only weeks ago, was all in.
"He wants to do that," Trump said.
Even the optimists said that after the photo op and warm words, getting a real commitment from North Korea on denuclearization remains far away.
"The hard work is yet to come," said Cronin.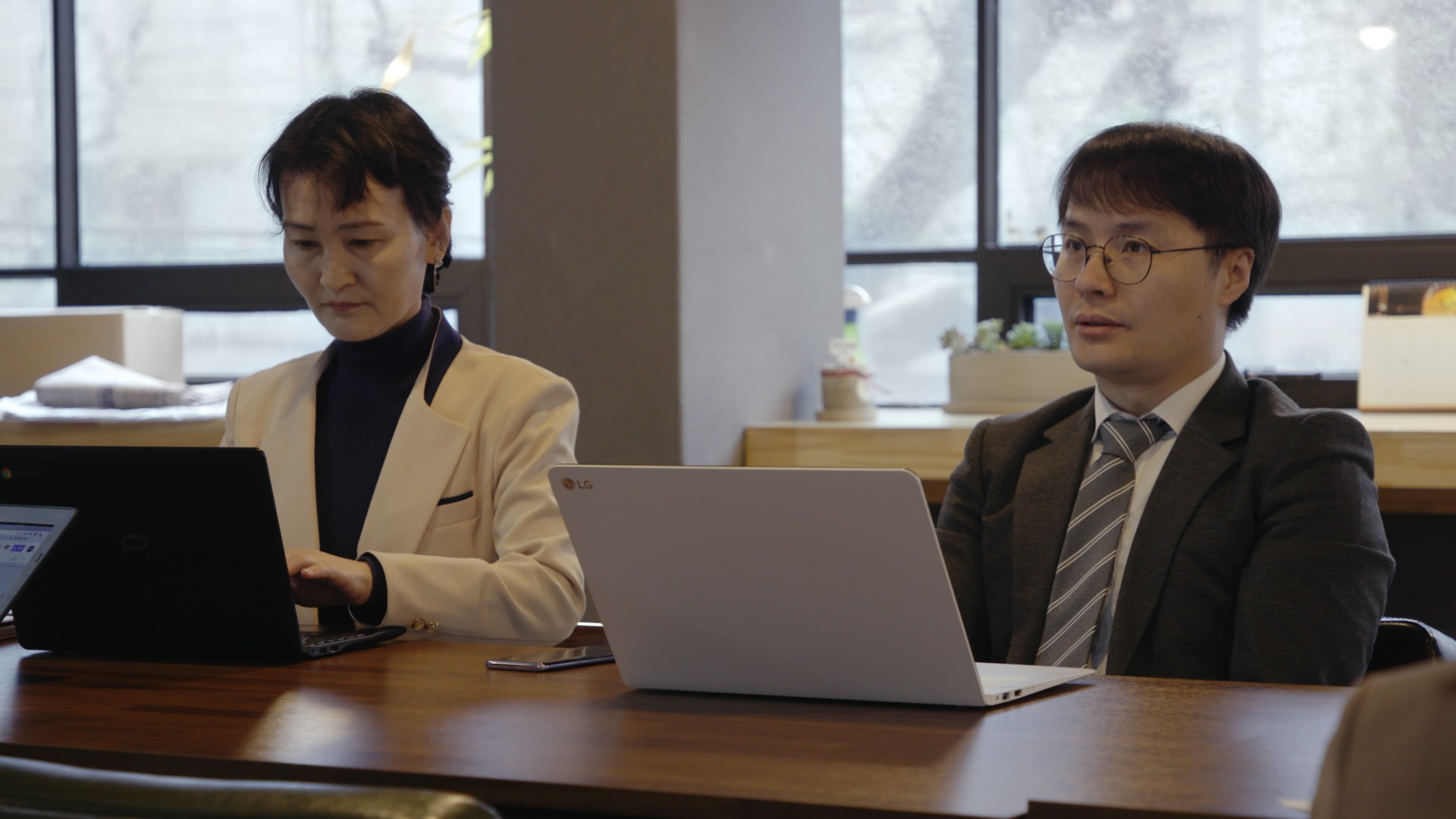 Cover image: U.S. President Donald Trump and North Korea leader Kim Jong Un stop to talk with the media as they walk from their lunch at the Capella resort on Sentosa Island Tuesday, June 12, 2018 in Singapore. (AP Photo/Evan Vucci)