Google said Wednesday it will no longer accept adverts related to the abortion referendum in Ireland after it expressed concerns about the "integrity" of the vote.
The decision comes 24 hours after Facebook announced it would no longer accept referendum-related ads from people based outside of the country. However, Google has gone a step further and banned all ads related to the divisive vote taking place on May 25.
"Following our update around election integrity efforts globally, we have decided to pause all ads related to the Irish referendum on the Eighth Amendment," a Google spokesperson told VICE News.
Google added that the referendum is an issue it has been "closely monitoring for a while and been thinking about as part of our broader efforts around election integrity globally."
The company said the ban will come into effect in the next 24 hours, and will impact all ads promoted on Google search and YouTube. Search results on both platforms will remain unchanged.
Google did not respond to a question about whether it will use artificial intelligence to automatically ban referendum-related ads, or use human reviewers.
Google, which employs around 7,000 people in Ireland, announced last week it would be rolling out a verification system for political ad-buying around the U.S. midterm elections later this year — something Facebook will also do.
READ: Americans are using Facebook to meddle in Ireland's abortion referendum
Facebook has been the primary focus of criticism relating to dark ad campaigns attempting to influence the outcome of the election. Two weeks before it announced it was banning overseas advertising, VICE News reported that hundreds of U.S. political and religious groups were attempting to interfere in the outcome of the vote through ad buys, fear-mongering and disinformation.
However, Google has also come under pressure after it was revealed that an Irish pro-life campaign group had spent significant amounts of money on YouTube adverts.
Gavin Sheridan, a transparency advocate, noted that a pro-life pre-roll ad campaign on YouTube had been viewed more than 700,000 times, which requires a significant amount of investment.
It was also recently revealed that a U.S. website called "I Side With" had advertised to Irish voters through Google and was collecting information on their political opinions, including on the issue of abortion. The site denied it was hired by any pro-life groups connected to the anti-abortion campaign.
Google's decision comes amid loud calls for the government to do more to pass legislation that will protect elections from those seeking to leverage social media and digital ad campaigns to influence the outcome of an election.
"It's not about which side you are on but about making sure referendums aren't swayed by those with the most cash," Eamon Ryan, leader of the Green Party said in reaction to the decision by Google. "As legislators we need to catch up and set some ground rules."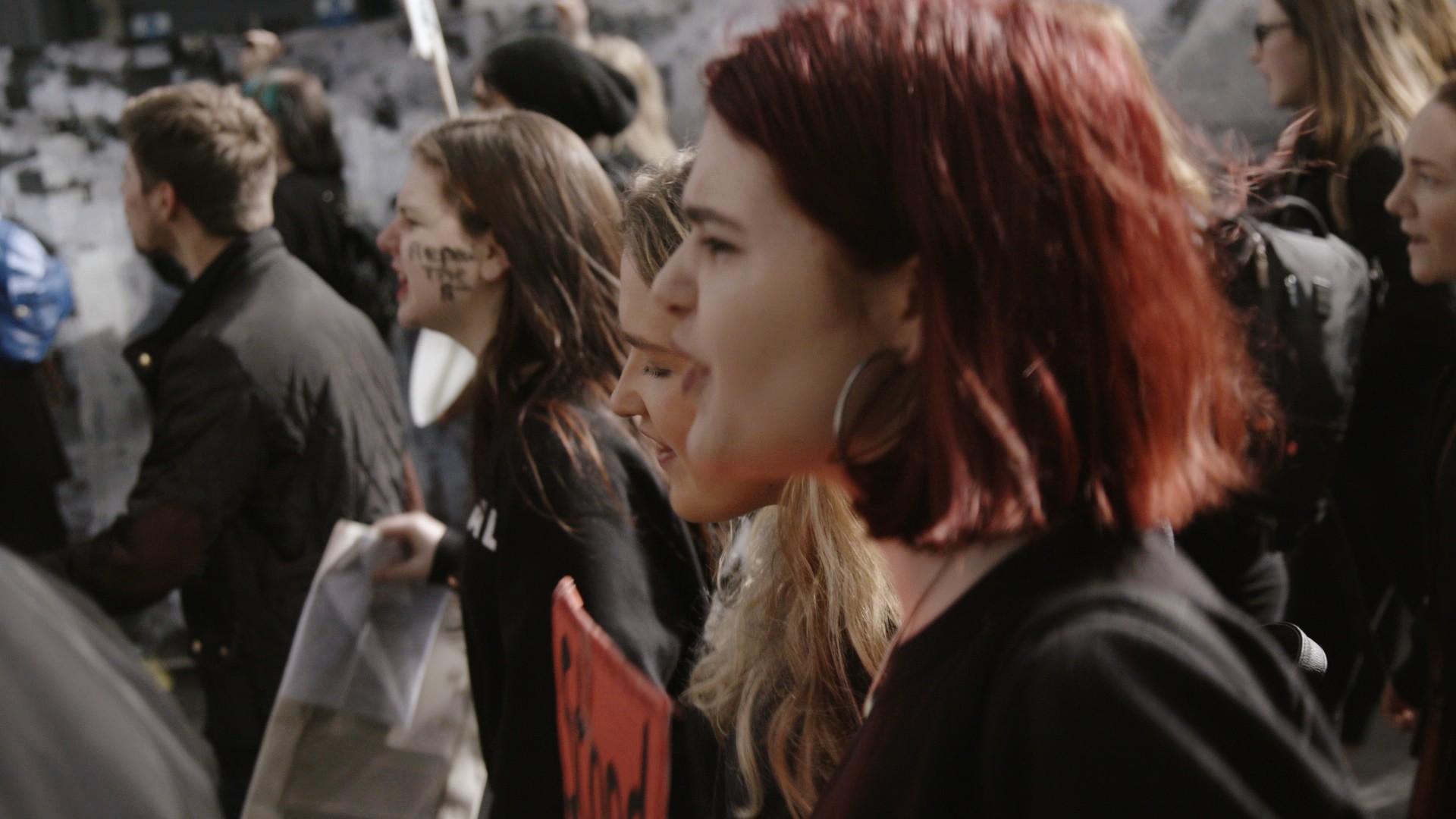 Cover image: A view of 'Stop Shaming Women!' Vote YES poster seen in Dublin, advocating repeal of the Eighth Amendment of the Irish Constitution. (Artur Widak/NurPhoto via Getty Images)