Donald Trump may be a world of chaos all by himself, but the world beyond Trump is changing in dramatic ways, often with little notice. We'd like to tell you about it and we're keeping track of these global changes, from the incremental to the monumental, so that you don't have to.
Sign up for our weekly newsletter of the biggest news in the world delivered to your inbox every Sunday.
China — December 15, 2017
China backs a Palestinian capital in East Jerusalem
President Donald Trump went against decades of U.S. foreign policy and pretty much the whole world last week when he recognized Jerusalem as the capital of Israel.
And unsurprisingly, pretty much the whole word has been angry ever since, with powerful leaders from Europe to the Middle East condemning the decision as needlessly provocative and dangerous.
As violence continues to swell in Israel and elsewhere over the issue, one world power kept notably calm on the issue: China.
But Thursday, China weighed in, restating its support for an independent Palestinian state "with East Jerusalem as its capital," the official Xinhua news agency reported, citing Foreign Minister spokesman Lu Kang.
Read more: Trump just handed Russia an opening in the Middle East peace process
Thanks in part to its reliance on the region's oil, "China has made clear its determination to play a more important role in the Middle East," Asian affairs magazine The Diplomat wrote in an analysis last week. "Trump's latest decision seemed to have provided China a good chance to realize this goal."
China is due to host an Israeli-Palestinian peace symposium Dec. 21-22, Lu Kang said. The event was planned last summer.
Protests and violent demonstrations against Trump's decision continued. At least eight Palestinians have died in the backlash so far, including four on Friday alone. Hundreds more have been injured.
—Greg Walters
Czech Republic — December 15, 2017
Islamophobes and anti-migrant extremists are descending on Prague
Europe's far-right populist movements might thrive in the anonymity of cyberspace. But when you're planning to remake the political landscape of a continent, sometimes you need to get together for some good old-fashioned face time.
Populist firebrands Marine Le Pen of France and Geert Wilders of the Netherlands are descending on the scenic city of Prague this weekend for the "Europe of Nations and Freedom" conference, where like-minded far-right parties will discuss greater cooperation between their anti-migration, Islamophobic and eurosceptic political movements.
Joining Le Pen and Wilders will be members of the Freedom Party of Austria, Alternative for Germany, and Italy's Northern League, among other fringe parties from Belgium, Britain, Poland, and Romania.
The group — which taken together comprises the smallest faction in the European Parliament, accounting for just 37 of 751 MEPS —  is being hosted by the Czech Republic's Freedom and Direct Democracy (SPD), an anti-Islam, Eurosceptic party which won nearly 11 percent of the vote in October elections.
Read more: Politicians can't keep up with all the Facebook death threats in Czech Republic
SPD leader Tomio Okamura, who campaigned on the slogan "No to Islam, no to terrorism" and has been supported by Le Pen, says the conference is intended to encourage greater collaboration between the parties.
"There will be a discussion of the new model of European cooperation," he said. "It will be the closest possible cooperation of sovereign countries, without being dictated to by Brussels, on the basis of bilateral benefit."
A wave of right-wing populism has hit the Czech Republic, a country once considered a bastion of liberal democracy in Central Europe.
Read more: Poland's populist government let far-right extremism explode into the mainstream
The new Czech prime minister Andrej Babis, appointed last week, is an anti-establishment billionaire likened to Donald Trump, who won a landslide victory in October on a platform of opposing European Union-mandated refugee quotas.
He serves alongside a president, Milos Zeman, who has labeled Islam as "anti-civilization."
Protests against the far-right conference are expected throughout the weekend.
— Tim Hume
Australia — December 15, 2017
Want to end molestation by Catholic priests? Let them have sex, commission says
A public inquiry in Australia called for the Catholic Church to end its rules on mandatory celibacy for priests Thursday, after determining that tens of thousands of victims had suffered decades of institutional child sexual abuse.
The five-year Royal Commission called its findings a "national tragedy," and published 189 fresh recommendations to address the abuse perpetrated "for generations" by religious ministers and teachers, particularly in Catholic institutions.
Among the proposals was a call to make celibacy for priests voluntary, because it "contributed to the occurrence of child sexual abuse" and an amendment to canon law that would allow priests to report disclosures of sexual abuse made during Confession.
The commision had already recommended bringing criminal charges to clerics who failed to report abuse.
However, Australia's Catholic hierarchy pushed back Friday on recommendations that would upend centuries of tradition. Archbishop of Sydney Anthony Fisher called the notion of breaking the seal of confession a "distraction," while suggesting celibacy was a red herring.
"We know very well that institutions who have celibate clergy and institutions that don't have celibate clergy both face this problem," he said.
Denis Hart, the archbishop of the archdiocese of Melbourne, added that the sanctity of confession was "inviolable" and "can't be broken."
The commission's recommendations will next be taken up by lawmakers for consideration.
The Australian Royal Commission into Institutional Responses to Child Sexual Abuse in numbers:
8,000. The number of testimonies given by victims of abuse.
2,500. The number of allegations referred to the police by the commision.
230. The number of prosecutions already underway.
41,000. The number calls made by members of the public about an alleged crime.
60,000. The number of survivors that could receive compensation.
$40 million. The figure put aside by the Australian government for compensation.
—Paul Vale
Myanmar — December 14, 2017
Hundreds of children under 5 slaughtered in one month in Myanmar
That's how many Rohingya children under the age of 5 were killed in the first month of violence in Myanmar's Rakhine state, according to a report by Médecins Sans Frontières.
The document estimates more than 6,700 Rohingya in total were killed in the first month of violence after Myanmar security forces launched a brutal campaign against the Muslim minority on Aug. 25.
Both figures are conservative estimates, based on six large surveys by the humanitarian organization of displaced Rohingya population in Cox's Bazar, Bangladesh, where more than 600,000 have fled. MSF says the numbers likely underestimate the true figures.
Intended to gauge the extent of the crisis, the surveys asked each household about family members who had been killed. Extrapolated across the wider Rohingya population, they give a shocking snapshot of the intensity of the violence inflicted on the persecuted minority.
The statistics are harrowing. The vast majority of violent deaths – 69.4 percent – were from shooting. Nearly 9 percent were burned to death in their homes, 5 percent were beaten to death, 2.6 percent died following sexual violence, and 1 percent were killed by landmines.
Children were spared none of the brutality. Nearly 60 percent of violent deaths among under fives were from shooting, with 15 percent burned to death in their homes, and more than 2 percent killed by landmines.
Multiple reports from international organizations, including the United Nations, have established that Myanmar security forces carried out a systematic campaign involving killings, torture, rape, and arson to permanently drive the Rohingya population from Rakhine State — a campaign the U.N.'s top human rights official has said could amount to genocide.
But a lack of access to affected areas means officials are only able to make hazy estimates on the scale of the slaughter. A senior U.N. official estimated two weeks into the crackdown that at least 1,000 Rohingya had been killed, but said that that figure was likely an underestimate.
A Human Rights Watch report released last month documented how Myanmar's security forces "committed widespread rape" of Rohingya women and girls as part of their campaign.
— Tim Hume
Czech Republic — December 13, 2017
Trump and Trumper: The Czech Republic goes all in on populism
If you thought one Donald Trump was a roller-coaster ride, spare a thought for the Czech Republic, where the country's two most powerful political posts are now occupied by blustery, anti-immigration populists.
Czech President Milos Zeman swore in a minority government Wednesday led by new Prime Minister Andrej Babis, an anti-establishment billionaire branded the Czech Donald Trump.
Babis, who was appointed prime minister last week, is the country's second-richest man, the owner of a sprawling conglomerate worth an estimated $4 billion. His assets include major media outlets that opponents accuse him of using to attempt to shut down critics.
Read more: Politicians can't keep up with all the Facebook death threats in Czech Republic
Babis's populist Action of Dissatisfied Citizens party won a landslide victory in October parliamentary elections on a platform of opposing European Union-mandated refugee quotas, running the country like a business, and stamping out corruption, despite Babis beating back his own fraud charges.
He will now share government with his ally Zeman, a chain-smoking Trump-admirer with a pro-Moscow bent, who has been president since 2013. Zeman, who has described Islam as "anti-civilization" and once threatened to deal with conservationists in a "good old medieval way," is seeking re-election in January.
Read more: Poland's populist government let far-right extremism explode into the mainstream
Babis's new government is on thin ice, however. By controlling only 78 of 200 parliamentary seats, he'll need to survive a confidence vote on Jan. 10, or face the challenge of trying to form a government again.
The move consolidates a new era of populism in a country once considered the last bastion of pluralist, pro-Western liberal democracy in Central Europe. It's the result of an anti-establishment wave that has reshaped the politics of the region, with the Czech Republic and fellow post-Communist states Hungary, Poland, and Slovakia forming a new authoritarian-leaning, anti-liberal axis within the European Union.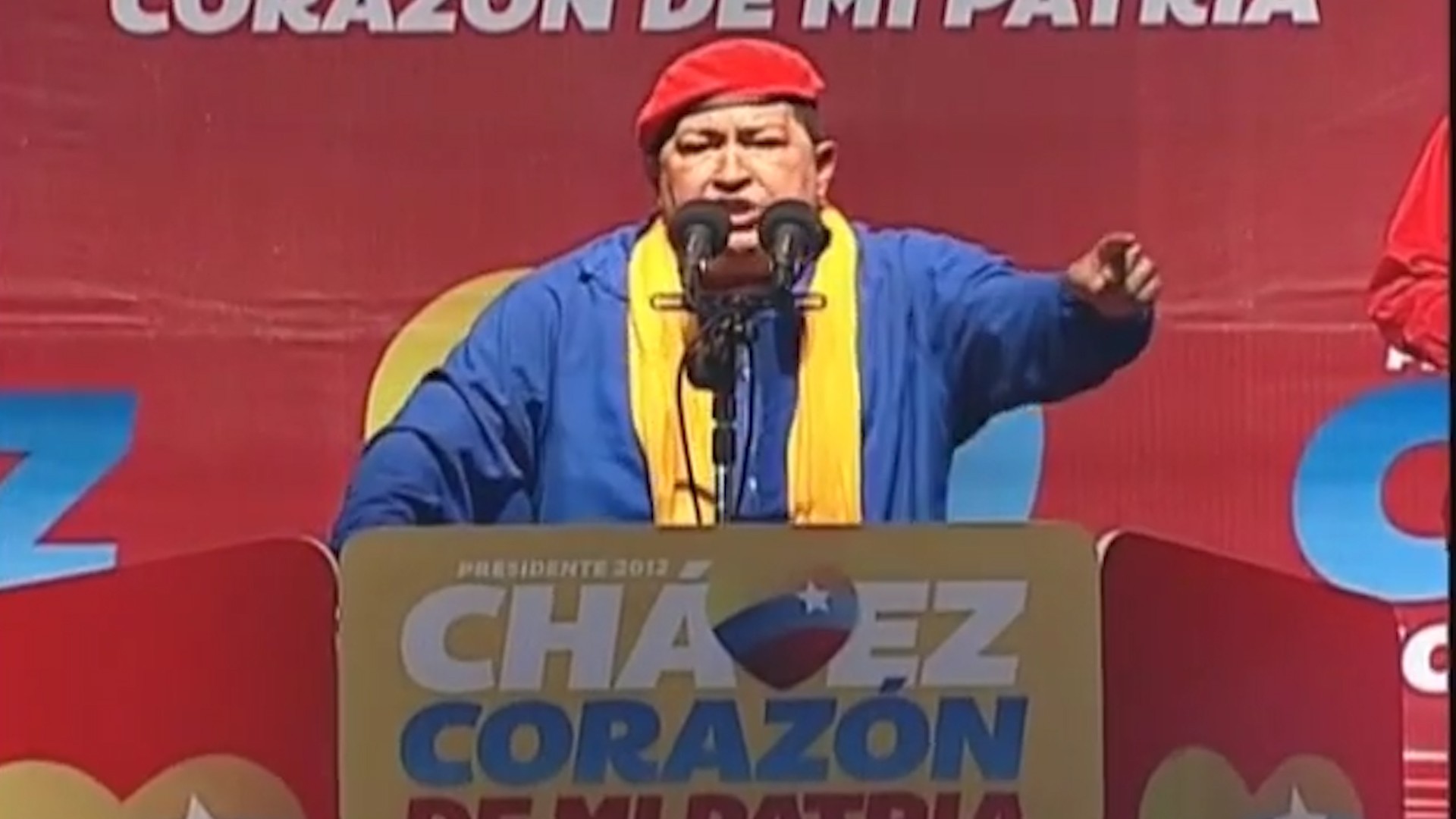 — Tim Hume
Japan — December 13, 2017
The U.S. military's latest screwup in Japan: dropping a helicopter part on an elementary school
A piece of a U.S. military helicopter fell on an elementary school playground in Okinawa Wednesday, injuring one student, and reigniting anger over America's heavy military presence on the Japanese island.
The helicopter's metal window frame landed in the playground of a school in Ginowan, injuring a 10-year-old pupil. The CH-53E military transport vehicle was leaving the Marine Corps Air Station Futenma, which sits next to the school.
Flight operations of similar helicopters were immediately suspended, Brig. Gen. Paul Rock, commander of Marine Corps Installations Pacific, said.
"This is a regrettable incident and we apologize for any anxiety it has caused the community," the U.S. Marine Corps later said in a statement.
Okinawa Governor Takeshi Onaga called the incident "unforgivable."
"The safety of children should come first. It is unforgivable that it dropped in the middle of the playground," he said, during a visit to the school.
Last week, the U.S. military was blamed after an object fell onto the roof of a nursery in Ginowan.
The U.S. military base has been a constant source of tension on Okinawa in recent years, with military leaders regularly issuing public apologies for troubling instances that range from equipment mishaps to drunk driving, sexual assault and murder.
While visiting Japan in 2016, then-President Barack Obama expressed his "deepest regrets" over the killing of a woman in Okinawa by a U.S. base worker.
Tokyo and Washington have considered moving the base away from the population center, however Governor Onaga is leading a campaign to have it removed from the island altogether.
— Paul Vale
Turkey — December 12, 2017
Erdoğan is jailing so many people Turkey's running out of prison space
228
That's how many prisons Turkey's President Recep Tayyip Erdoğan is planning on building over the next five years to accommodate his country's massive influx of prisoners.
Erdoğan is putting so many people in prison as a result of his massive post- coup crackdown, there isn't physical space to house them all, Al Monitor reported Tuesday.
More than 50,000 Turks have already been imprisoned under the state of emergency implemented after the coup in July 2016. Many of them, including police officers, journalists, judges, teachers, and former politicians, haven't had access to lawyers and are subject to beatings in detention.
At least another 150,000 have been subjected to legal battles on coup-related charges since the crackdown began.
Human rights groups have vigorously criticized Erdogan's post-coup purge, arguing it enables impunity and has led to a widespread breach of human rights.
That criticism hasn't weighed heavily on Erdogan, who has shown no signs of putting the breaks on his state of emergency.
The 228 planned prisons will increase capacity by 137,687 more prisoners, according to the Stockholm Center for Freedom.
— Alexa Liautaud
Saudi Arabia — December 11, 2017
Saudi Arabia is ending its 35-year ban on movie theaters
The people of Saudi Arabia watch more YouTube than any other people on earth.
One reason for that: They can't go to the movies.
But on Monday, the Kingdom announced its 35-year ban on movie theaters is finally coming to an end, marking yet another social change in a land notorious for its ultra-conservative interpretation of Islam.
The Kingdom's cinematic breakthrough is the latest in a series of social reforms pushed forward by Saudi Arabia's powerful 32-year-old Crown Prince Mohammed bin Salman, who's considered to be the catalyst for recent measures allowing women to drive and attend soccer games.
The announcement on movie theaters comes just days after Lebanese singer Hiba Tawaji performed the first-ever concert by a solo female artist in the country's history.
Authorities will begin permitting new theaters within 90 days, the Kingdom's Culture and Information Ministry said in a statement, and the first movie houses are expected to open in March.
The films that get shown, unsurprisingly, will still be subject to censorship. "The shows will be in line with the values and principles, and will include enriching content that is not contrary to Shariah laws and ethical values of the kingdom," the ministry said.
Looser social restrictions are just one way the new Crown Prince is shaking things up.
He's also thrown many of the country's elite in jail, including members of the royal family, in an anti-corruption push that's widely understood to be a power grab. And he has launched aggressive foreign policy moves like bombing neighboring Yemen and forcing Lebanon's Prime Minister to resign, in steps seen as countering the influence of regional rival Iran.
— Greg Walters
North Korea — December 11, 2017
U.S. officials are starting to worry about North Korea's bioweapons threat
North Korea's nuclear weapons tests may make all the noise, but Pyongyang's suspected bioweapons program has U.S. officials increasingly worried too, the Washington Post reported Sunday.
The report cited U.S. and Asian officials who believe Pyongyang is making serious gains when it comes to developing a biological-weapons program, and could be acquiring machinery with the goal of creating "factories that can produce microbes by the ton" should leader Kim Jong un ever give the go-ahead.
"That the North Koreans have (biological) agents is known," a U.S. official told the Post.
Still, officials said they had yet to see clear evidence that Pyongyang had ordered the production of biological weapons, but added that the regime could start industrial production without the West knowing because such facilities would be hidden in plain site, as part of the country's civilian infrastructure serving the agricultural and medical community.
South Korean officials, for their part, suspect the regime has already experimented with bacterial agents, including anthrax and cholera.
READ: North Korea still "a year away" from hitting the U.S. mainland
Meanwhile in other newsmaking advancements on the northern side of the Korean peninsula, state media reported that Kim Jong un had mastered the ability to control nature.
While scaling a 2,744 mountain in a pair of black leather oxfords, the leader was given a "warm welcome" by some unexpected weather.
"When Kim Jong-un ascended to the top of it, going through thick snow, it showed fine weather unprecedented in the blizzard of December winter, exposing its majestic figure," a press release read, according to reports.
The weather cleared to "show joy at the appearance of the peerlessly illustrious commander who controls the nature," the press release continued.
— Paul Vale
Venezuela — December 11, 2017
Venezuela just banned opposition parties from next year's election
Venezuelan President Nicolás Maduro has banned the three main opposition parties from the 2018 presidential election — ensuring the increasingly authoritarian leader has a clear path toward another term.
Candidates from Justice First, Popular Will, and Democratic Action were barred Sunday because they refused to take part in mayoral elections over the weekend, Maduro said.
"A party that has not participated today and has called for the boycott of the elections can't participate anymore," he told supporters, adding his opponents had "disappeared from the political map."
The opposition parties said in October they would boycott the mayoral vote as it only benefits Maduro's corrupt regime.
Sunday's vote saw a turnout of less than 50 percent, with the ruling socialist party claiming 300 of the 325 mayoral races.
Maduro's regime has become increasingly autocratic amid growing public discontent over a crippling economic crisis that has resulted in massive food shortages and hyperinflation.
Despite an approval rating of less than 30 percent, Maduro has said he will seek re-election next year.
READ: Venezuela is launching a cryptocurrency called the "petro"
He justified sidelining the opposition, saying participation in the mayoral vote was a condition detailed by the National Constituent Assembly — a body stacked with Maduro allies.
In August the Trump administration hit Venezuela with financial sanctions to "deny the Maduro dictatorship a critical source of financing to maintain its illegitimate rule."
Referring to the sanctions, Maduro told supporters Sunday, "The imperialists have tried to set fire to Venezuela to take our riches."
"We've defeated the American imperialists with our votes, our ideas, truths, reason and popular will."
Agreeing with the leader, the crowd reportedly chanted, "Go home, Donald Trump."
— Paul Vale