Protesters in Durham, North Carolina, toppled a Confederate monument Monday evening, just days after a rally over a similar monument in Charlottesville, Virginia, turned deadly.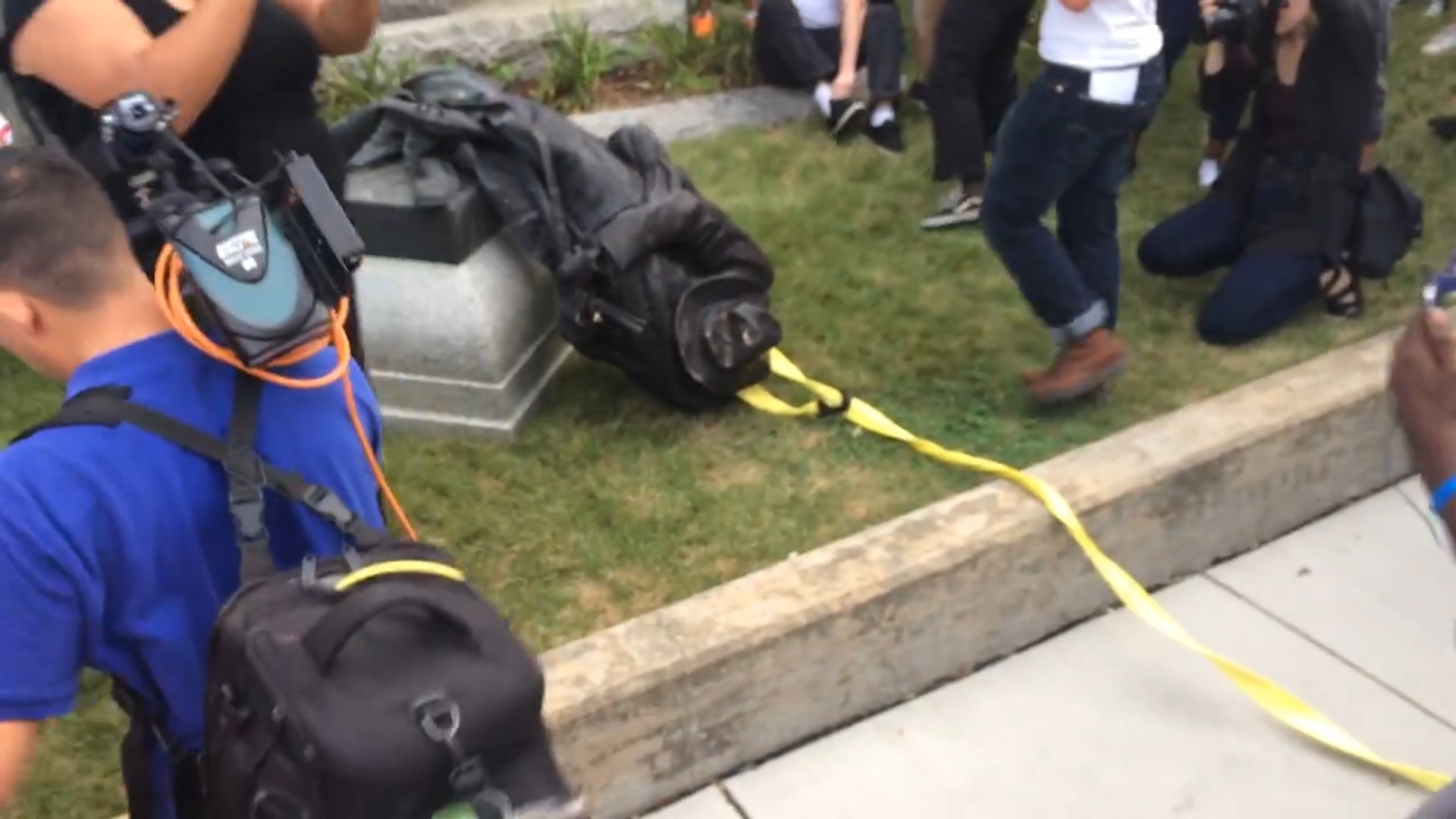 The protesters, who told CBS North Carolina that their goal was to "smash white supremacy," originally met at the statue, which stands in front of Durham County's old courthouse. As they chanted "No KKK! No fascist USA!", the protesters looped a rope around the statue's neck and pulled it to the ground. Several people also kicked the statue, which honored "the boys who wore the gray," once it hit the ground.
Protesters then marched through the city's downtown area carrying signs with messages like, "No Trump, no KKK, no racist U.S."
The protesters told CBS North Carolina that they wanted to show solidarity with Charlottesville, where white nationalists and supremacists gathered on Friday and Saturday for rallies over that city's potential takedown of another Confederate monument. Protesters of the rally soon showed up to meet them. On Saturday, the rally dissolved into violence. Virginia's governor ended up declaring a state of emergency, while a 20-year-old man allegedly drove his car into a crowd of counterprotesters, killing one woman and injuring at least 19 other people.
Watch VICE News Tonight's full episode on the events in Charlottesville
.