Donald Trump may be a world of chaos all by himself, but the world beyond Trump is changing in dramatic ways, often with little notice. We'd like to tell you about it and we're keeping track of these global changes, from the incremental to the monumental, so that you don't have to.
Sign up for our weekly newsletter of the biggest news in the world delivered to your inbox every Sunday.
China — November 24, 2017
Beijing toddlers "fed pills and given injections" at kindergarten
Three kindergarten teachers in Beijing were suspended this week after several parents claimed their children had been injected with unknown substances.
Parents have been protesting outside the kindergarten in Beijing's upscale Chaoyang district since claims emerged that the toddlers of at least eight parents had been molested, fed pills and given injections.
Authorities in the Chinese capital have launched a wave of security checks on local kindergartens in response.
"My child is only three-and-a-half years, and I found needle marks on his thighs and buttocks. I am trembling with anger now," one parent said, according to the state-run Global Times.
Parents have been demanding access to surveillance footage that could confirm the abuse after children claimed they had been given pills to make them sleep, and others reported being physically examined in a dark room.
Photographs of the alleged needle marks on the childrens' bodies have circulated online, sparking widespread outrage on Weibo, the Chinese equivalent of Twitter.
The case is the third recent abuse scandal to hit China's early childhood education industry, creating panic among middle-class parents who send their children to private kindergartens.
Earlier this month, there were claims that staff at a day-care in Shanghai had beaten children in their care and force fed them wasabi.
The kindergarten at the center of the latest allegations is run by RYB Education, which claims to be China's largest early childhood provider, with more than 1,100 nurseries and pre-school centers around the country.
The company said in a statement it was "deeply sorry" for the situation, and was waiting on the findings of the police investigations.
"We are cooperating with the police by providing relevant surveillance material and equipment. The teachers involved have been suspended," said the statement.
— Tim Hume
South Korea — November 24, 2017
North Korea is not taking their soldier's defection well
North Korea has replaced all its border guards and is planting trees and digging trenches around the DMZ to deter future defections to South Korea.
Authorities in Pyongyang replaced between 35 and 40 border patrol guards after one of their members succeeded in an audacious escape bid on Nov. 13, despite being shot five times.
A South Korean intelligence official quoted by the Yonhap news agency said the soldiers may have faced disciplinary action.
"Signs were detected that North Korea has replaced all border security officials following the defection," the source said. "Given this situation, commanders of the responsible military unit and senior officers might have undergone punishment."
Acting U.S. ambassador to South Korea Marc Knapper paid a visit this week to the Joint Security Area — the part of the Demilitarized Zone where North and South Korean forces stand face-to-face.
He posted a picture on Twitter showing soldiers on the North Korean side digging deep trenches and planting trees.
Dramatic video footage of the escape was released this week, showing the unnamed defector fleeing in a military jeep, and then on foot.
The defector has now regained consciousness. Three South Korean and two U.S. soldiers were awarded the Army Commendation medal for dragging the him to safety.
— David Gilbert
Zimbabwe — November 24, 2017
After 37 years, Zimbabwe has a new president
Emmerson Mnangagwa was sworn in as Zimbabwe's new president Friday, becoming only the second person to lead the country in nearly four decades.
The 75-year-old took the oath of office in front of tens of thousands of cheering supporters at a packed stadium in the capital, Harare. Greeting the crowd with a raised fist, Mnangagwa pledged to "be faithful to Zimbabwe."
The ceremony marks a stunning reversal of fortune for Mnangagwa, who earlier this month was sacked as the country's vice president and fled to South Africa, fearing for his safety. His dismissal triggered the political turmoil that prompted the army to intervene and force Robert Mugabe to quit.
Mugabe was not at the ceremony to witness his former confidant formally usurp him, but officials from the ruling ZANU-PF party have said he will remain in Zimbabwe, immune from prosecution.
Returning to Zimbabwe Wednesday, Mnangagwa promised the dawn of "a new and unfolding democracy" for a country that had become economically ruined and internationally isolated by decades of authoritarian misrule.
He has promised to uphold democracy, and reach out to other countries for help in rebuilding Zimbabwe.
But strong links to the former regime mean questions remain over whether the swearing in of the man known as "The Crocodile" signals a true break with the past.
Mnangagwa, who was Zimbabwe's spy chief during a bloody civil conflict in the 1980s, is associated with some of the worst atrocities of the Mugabe era, including massacres in 1983 when an estimated 20,000 people were killed in a political crackdown.
Mnangagwa has denied any involvement in the killings.
— Tim Hume
Russia — November 23, 2017
Putin tells Russian industry to "be ready" for war
Vladimir Putin alerted Russian industry to be prepared to switch production to military needs Wednesday, warning all "large-scale enterprise" should be ready for conflict.
Speaking at a conference of military leaders and arms dealers in Sochi, the Russian president outlined how all industries should be ready to do their bit for the Motherland.
"The ability of our economy to increase military production and services at a given time is one of the most important aspects of military security," Putin said. "To this end, all strategic, and simply large-scale enterprise should be ready, regardless of ownership."
Putin told the audience he had flagged this issue as far back as 2015, issuing instructions "to modernize production facilities, build up reserves of material and technical resources, and ensure the transportation of troops."
This followed a Tuesday speech in which Putin said Russian military needed to have "the very best equipment — better than foreign equivalents."
"If we want to win, we have to be better."
Increased investment by the Kremlin has elevated Russia to the world's third largest military spender with a total budget of almost $70 billion in 2016, it emerged earlier this year.
However, Moscow's spending still lags far behind to China ($215 billion) and the U.S. ($611 billion).
— David Gilbert
Germany — November 22, 2017
Holocaust memorial built next to "anti-Semitic" politician's house
Far-right German politician Björn Höcke woke up Wednesday to a new view out of his window — a Holocaust memorial.
Eleven months after he called Berlin's tribute to Nazi victims a "monument of shame," activists rented land adjacent to his home in the Thuringian village of Bornhagen and erected a miniature version of the memorial.
A Berlin artists' initiative called the Center for Political Beauty raised more than €40,000 in a crowd-funding campaign to pay for construction and rent on the property.
The memorial consists of 24 concrete slabs, which the cooperative wants to keep it in place for at least five years.
Berlin's "Memorial to the Murdered Jews of Europe" features almost 3,000 commemorative blocks covering five acres.
"Because Höcke is a 'secret admirer' of the monument, we're going to build it right outside the house," the artists said in a video released Wednesday.
The group said they will remove the installation if Höcke falls to his knees and begs forgiveness for Germany's actions during World War II.
Höcke, a politician with the populist Alternative for Germany party, was seen Wednesday morning inspecting the construction through a pair of binoculars.
—David Gilbert
South Korea — November 22, 2017
This is how quickly you run to escape North Korea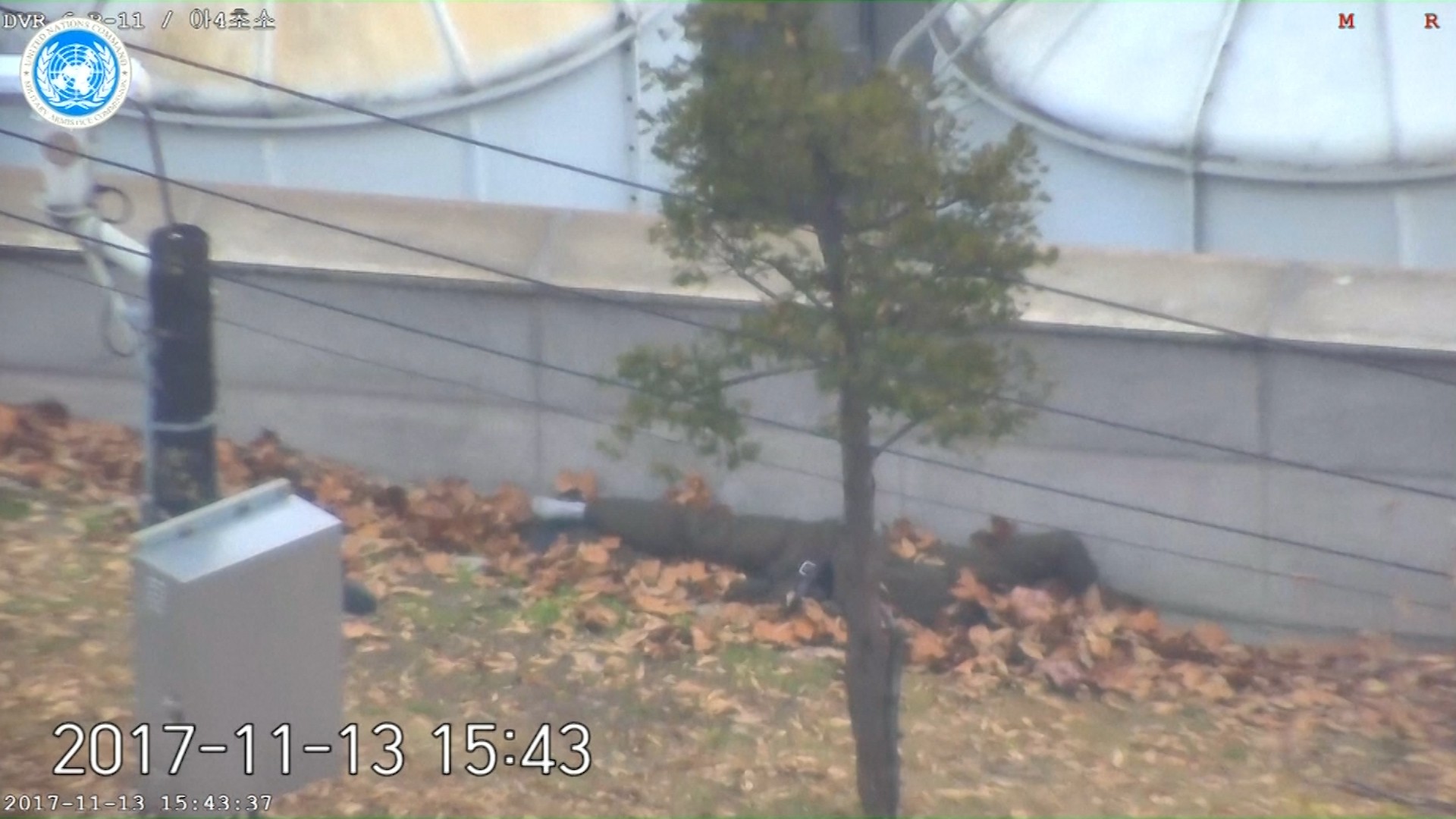 Dramatic video of a North Korean defector fleeing across the Demilitarized Zone while being fired upon by his fellow border guards was released Tuesday by the United Nations Command.
The closed circuit TV footage shows the unnamed soldier racing towards the border village of Panmunjom in a military jeep, pursued by his compatriots.
After the vehicle crashes, the defector runs to freedom, flanked by soldiers unloading their weapons.
He was shot five times before collapsing near the southern border of the DMZ where three members of South Korea's security forces crawl out and drag him to safety.
The escape took place just after 3 p.m. on Nov. 13.
The defector is in a South Korean hospital, but doctors said last week he is struggling to recover due to the "enormous number" of parasites in his intestines.
Lead surgeon, Lee Cook-jong he had "only seen something like this in a textbook," and revealed that the longest worm removed was 11 inches long.
The soldier has now regained consciousness and has asked to watch television, South Korean news agency Yonhap reports.
He is being shown South Korean films for his "psychological comfort," the official said.
—David Gilbert
Lebanon — November 22, 2017
Lebanon's PM rethinks quitting after getting the hell out of Saudi
Lebanon's Prime Minister Saad Hariri reversed his shock resignation Wednesday after returning from Saudi Arabia, where the Lebanese government said he was coerced into quitting.
The PM unexpectedly announced he was standing down in a televised appearance from Riyadh earlier this month, sparking claims from his own government that he was being held hostage, part of the increasing regional tensions between the Kingdom and Iran.
Hariri said Wednesday he had presented his resignation to President Michel Aoun, but had been asked to "put it on hold ahead of further consultations."
"He urged me to wait before offering it and to hold onto it for more dialogue about its reasons and political background, and I showed responsiveness," Hariri said. Aoun had previously refused to accept the resignation unless it was made in person.
Hariri, who left Saudi Arabia following the intervention of Lebanon's former colonial power France, has denied that Riyadh forced his resignation, during which he accused Iran and its Lebanese proxy Hezbollah of destabilizing his country.
There are fears the episode could spark conflict in Lebanon, a fragile multi-confessional democracy, by fueling tensions between the Saudi-backed political faction and Hezbollah, the most powerful force in the country.
—Tim Hume
Russia — November 21, 2017
Assad sneaked into Russia to thank Putin for "saving" Syria
Syria's embattled president Bashar al-Assad has dared to leave his country only twice since it descended into a civil war six years ago. Both times, he's gone to Russia to meet his strongest ally: Vladimir Putin.
On Monday, Assad slipped secretly into the Russian city of Sochi to thank Putin and a room full of Russian generals for "saving our country" after Russia intervened heavily against Assad's enemies, some of which were backed by the United States. Assad's previous trip to Russia, in October 2015, came right after Russia launched operations on his behalf.
Now, Putin appears to be maneuvering to become the key arbiter of Syria's political future. Putin told Assad he planned to call Donald Trump later to discuss their conversation, before holding talks on Syria's future with the leaders of Saudi Arabia, Turkey and Iran.
Unnamed Kremlin sources told Russia's RBC news outlet that Russia plans to wrap up major operations in Syria by December this year, leaving behind only a small contingent for base maintenance.
U.S. Secretary of State Rex Tillerson recently said Assad has "no role" to play in post-conflict Syria. But on Tuesday, a Kremlin spokesperson told reporters Assad's future "can only be seen by the Syrian people."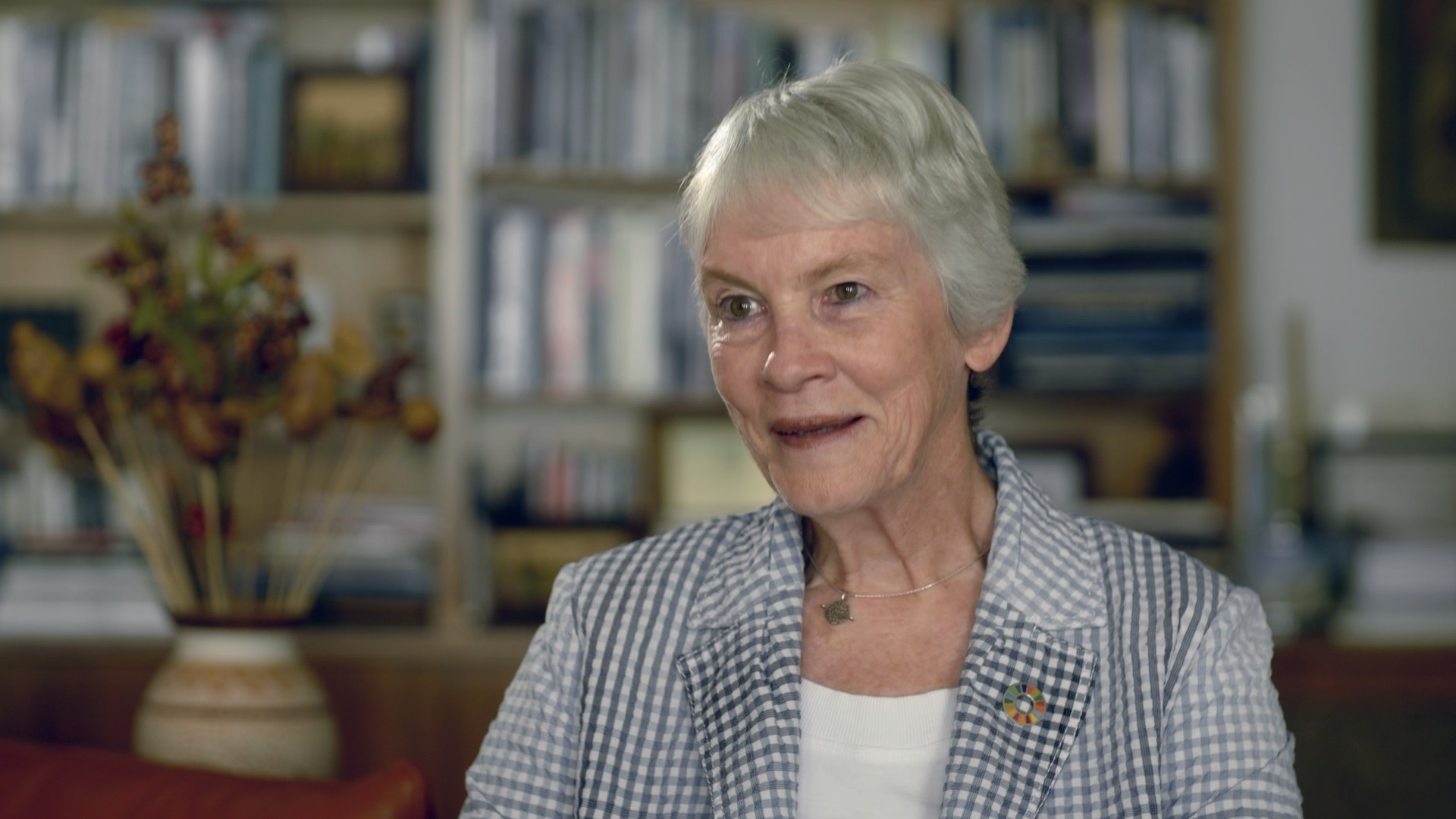 —Greg Walters
Turkey — November 20, 2017
Turkey just banned pretty much all LGBT events in its capital
Last week Turkey's capital city, Ankara, banned a German gay film festival, saying it could incite terror attacks. This week, local authorities decided to go ahead and just ban anything similar from ever happening again.
In a statement wide open to interpretation, the governor's office announced it won't allow any "film screenings" or "theater plays" related to homosexuality, or any such "panels, talks [or] exhibitions."
The governor's office said the ban is necessary to keep from stirring up the "hatred and hostility" of local residents, and the associated "danger that may arise in terms of public security."
But rights groups said the move is akin to "criminalizing LGBTI existence" in the city.
"In an omnibus ban with a very wide scope, we are facing a situation that is vague, and open to interpretation and rights violations," two Ankara-based LGBTI-rights groups, Pink Life and Kaos GL, said in a joint statement following the announcement by Ankara.
Homosexuality has been legal in Turkey since 1923, but rights groups say homophobia and discrimination are rampant amid a growing backlash by authorities in cities like Ankara and Istanbul. In 2015, for example, police drove off participants in Istanbul's annual gay pride parade with tear gas and rubber bullets. Since then, the event "has been unjustifiably and unlawfully suppressed," according to Amnesty International.
Germany's embassy had helped organize the gay film festival that was banned last week, and the move seems likely to worsen the already strained relationship between Turkey and the European Union.
The Council of Europe's independent Commissioner for Human Rights, Nils Muiznieks, issued a statement immediately slapping Ankara for the prohibition.
"The authorities' duty is to protect these persons from the extremists and potential criminals threatening them, not restrict their rights," he said in a statement on Twitter.
The move represents "growing intolerance towards LGBTI persons by the Turkish authorities," he continued.
Turkey has faced widespread criticism in recent months over human rights abuses, including the arrest of tens of thousands in the wake of a failed coup attempt in 2016. Human rights advocates like local director of Amnesty International, Idil Eser, were among those swept up in the purge. Eser was recently freed after four months in jail but is still facing trial.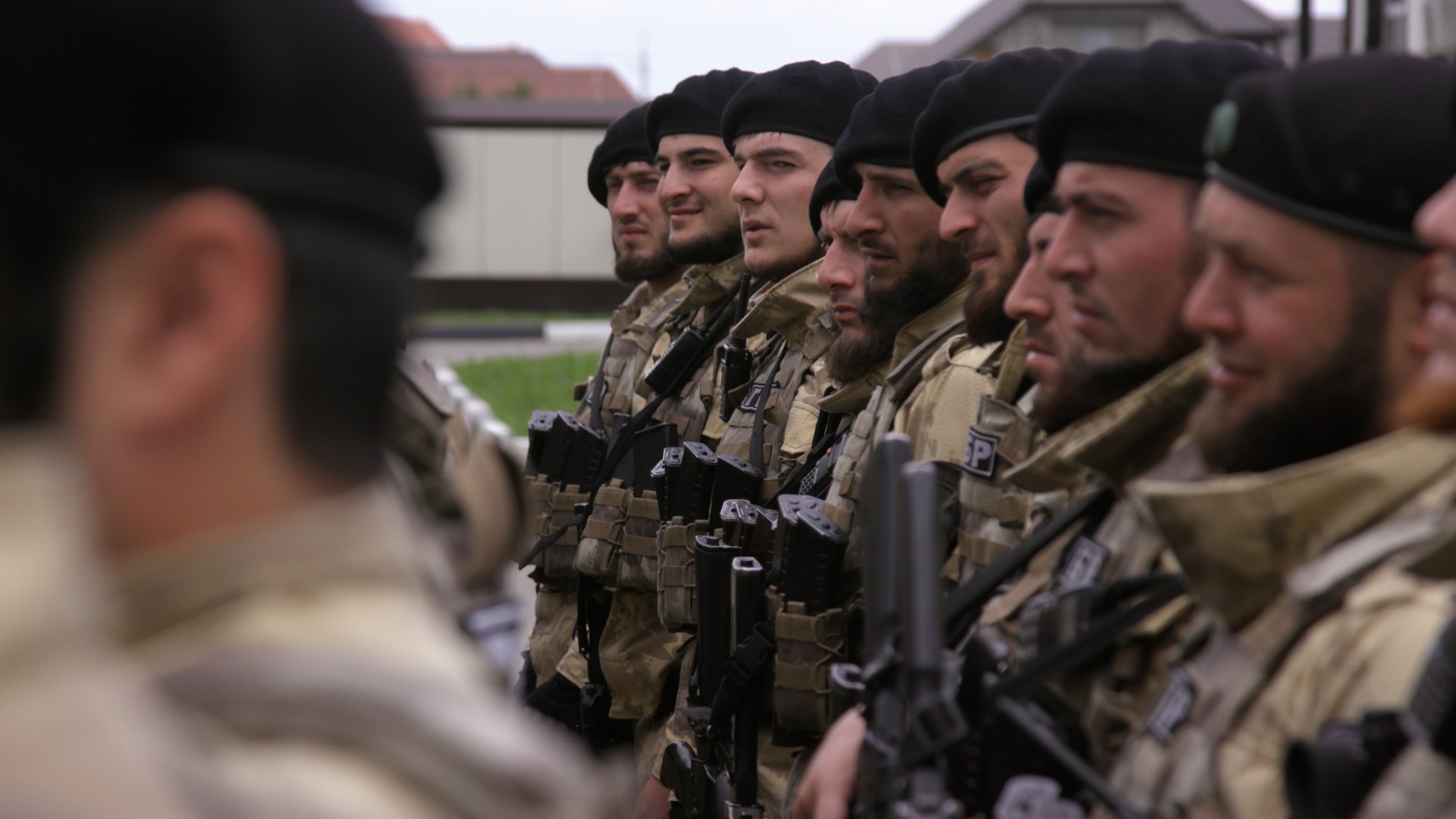 —Greg Walters
Japan — November 20, 2017
U.S. bans alcohol for 54,000 troops based in Japan
All 54,000 U.S. military personnel in Japan were ordered to stay away from alcohol for an indefinite period starting Monday after a 21-year-old Marine crashed his 2-ton military truck into another vehicle, killing the driver. The Marine had a blood-alcohol level three times the legal limit, according to local police.
The governor of Okinawa was furious.
"It's the same thing over and over again every time. I'm speechless," Takeshi Onaga, Okinawa's governor, told reporters.
In this instance, a 61-year-old man named Hidemasa Taira died in the hospital after being hit by Nicholas James-McLean at around 5:25 a.m. Witnesses said James-McLean cruised through a red light while the Japanese driver was turning right. He  sustained minor injuries.
A similar 30-day ban was placed on American troops in Japan in 2016 after what local press called a "crime spree" by U.S. military personnel, including a drunken sailor striking two cars while driving the wrong way down a busy highway, and another soldier charged with raping and killing a 19-year-old Japanese woman, whose body was found stuffed in a suitcase in the woods.
American military personnel have been making headlines recently for drunken antics, crimes, and misbehavior. Most recently the Navy apologized after one of its pilots used his jet to sky-write a gigantic penis in the skies over Washington state.
— Greg Walters
Germany — November 20, 2017
Germany skids into crisis after coalition talks collapse
Germans face an unwelcome return to the polls for another national election after coalition talks collapsed Sunday, leaving the European powerhouse in political limbo.
After four weeks of negotiations, the free-market liberal Free Democratic Party (FDP) exited talks with Chancellor Angela Merkel's Christian Democrats (CDU), Bavaria's Christian Social Union, and the Greens.
FDP leader Christian Lindner said there was "no basis of trust" among the parties, who had "no shared vision" of the country's direction following September's vote.
"It is better not to rule than to rule badly," he said.
The parties reportedly failed to find agreement on issues including tax, the environment, and asylum policies. One sticking point was whether the families of Syrian refugees should be allowed to join them in Germany.
"I will do everything to ensure that this country comes out well through this difficult time," Merkel said Monday.
— Tim Hume
Read more: Germany skids into crisis after coalition talks collapse