California's North Bay wildfires burned nearly every house in the Coffey Park neighborhood to the ground, leaving behind piles of ash and mangled metal. Now that there's nothing left to burn, recovery workers are left searching for the bodies of those who did not make it out alive.
Captain Estelle Hong leads the 235th Engineer Company in the California National Guard, a group of local soldiers tasked with combing through lots where houses once stood. They're looking for valuables, firearms, and the remains of residents who didn't evacuate in time.
"There's no amount of training that can really help prepare for finding human remains," Hong said. "You kind of compartmentalize that while you're doing your work out here. If you sit too long and think about it you can just get really sad."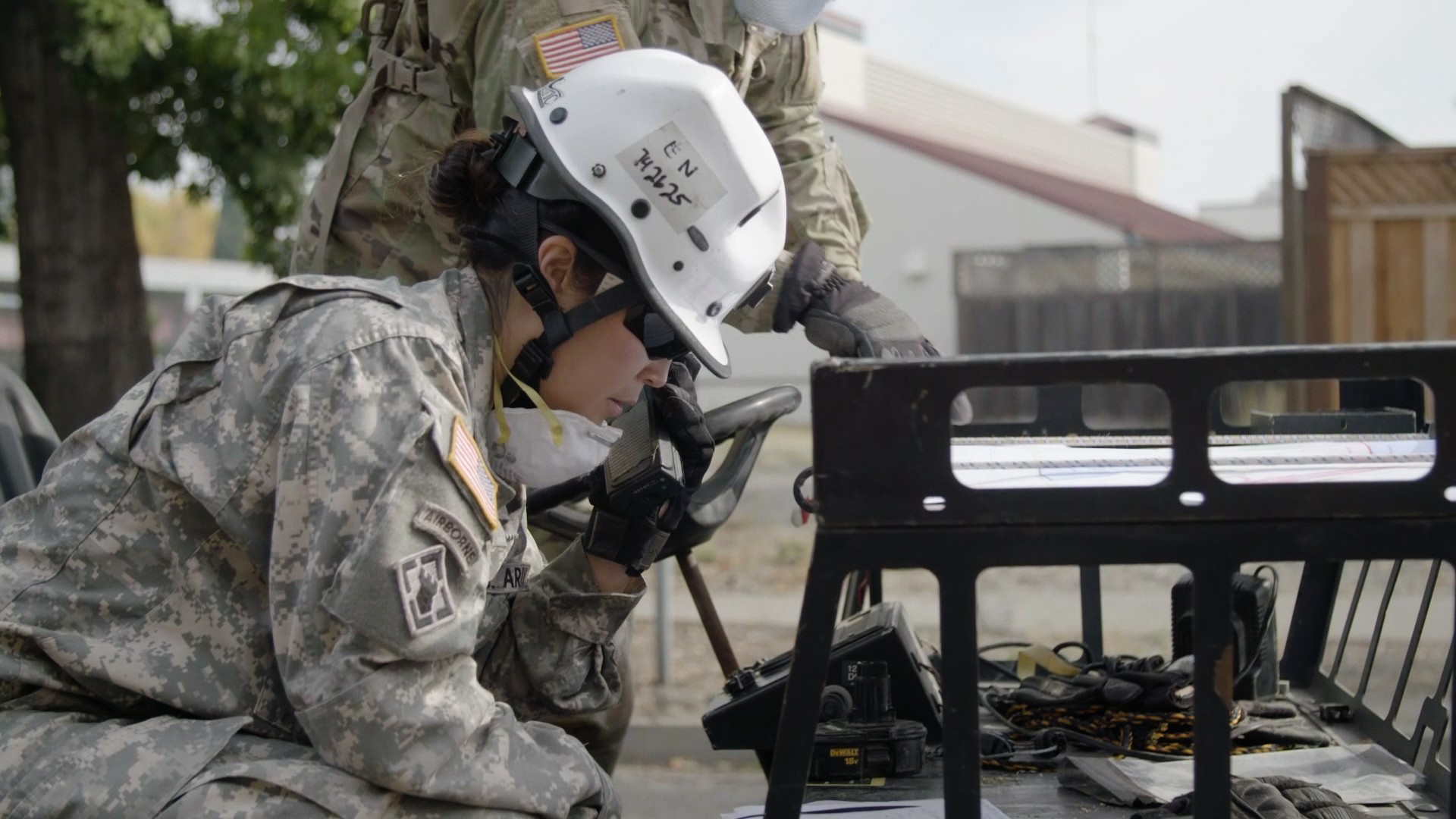 This segment originally aired Oct. 18, 2017, on VICE News Tonight on HBO.
Read more: California's wildfires rip through wine country and into suburbia