Photo by Andrew Harrer/Bloomberg via Getty Images
Over past three weeks, eight women have accused Senator Al Franken of sexual harassment, all sharing eerily similar stories of the former Saturday Night Live star groping them before a photo-op, kissing them without their consent, or both. After mounting pressure from his Democratic colleagues, Franken announced that he would resign on the Senate floor on Thursday morning.
"Over the last few weeks, a number of women have come forward to talk about how my actions affected them. I was shocked. I was upset," he said, a little choked up. While he denied many of the allegations against him, saying that people are under "the false impression that I had done things I simply hadn't done," he was still quitting.
"You know, an important part of the conversation we've been having the past few months is how men abuse their power and privilege to hurt women," the senator said. "I know in my heart that nothing I have done as a senator, nothing, has brought dishonor on this institution."
Franken also noted the "irony" of his resignation "while a man who has bragged on tape is in the Oval Office and a man who has repeatedly preyed on young girls is running for Senate with the full support of his party."
---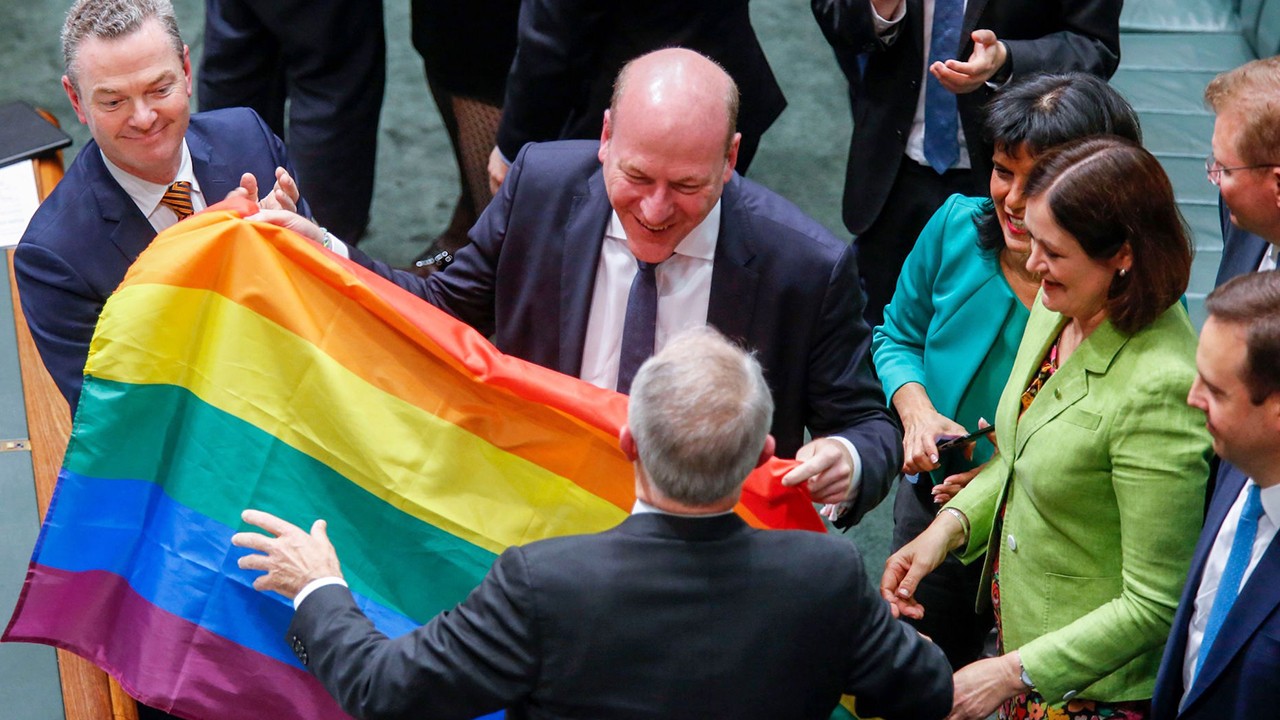 ---
Whether Franken should have resigned in the first place is a tense issue among both Democrats and Republicans. After his first accuser, radio anchor and model Leeann Tweeden, shared her account of the senator groping and forcibly kissing her on a USO tour in 2006, 36 women who worked with him on SNL signed a letter calling him "a devoted and dedicated family man, a wonderful comedic performer, and an honorable public servant."
When the allegations first surfaced, the Democrats' party line was generally that "it's his decision" and the consequences should depend upon the findings of an ethics investigation. But the tide turned against Franken on Wednesday, when 33 Democratic senators called for their colleague to step down. Though some Republicans, including Senate Majority Leader Mitch McConnell, agreed with them. Conservatives in general have been less quick to condemn. FOX News anchor Laura Ingraham referred to the Democrats calling for his resignation a "lynch mob." Former Republican Speaker of the House Newt Gingrich, who was a guest on her show, said that the Democrats' mindset was, "Let's just lynch him because when we are done, we will be so pure."
I have thought that Franken should resign since Tweeden shared her story, "If Franken practices his politics in his personal life, and genuinely believes in punishing men for their sexual misconduct, he needs to resign," I wrote at the time. "It might have been socially permissible to grope women in a way that was 'clearly intended to be funny' back in 2006, but now it's 2017, and we've finally realized as a culture that it is unacceptable to sexually assault or harass women."
But afterward, I almost immediately began doubting myself. After all, I don't consider groping irredeemably bad behavior. And all but one of the allegations of sexual harassment took place before he was elected senator—the earliest accusation dates back to December 2003, when Army veteran Stephanie Kemplin says the Minnesota senator "cupped her breast" before they took a photo together. In 2003, groping a woman without her consent wasn't considered a capital offense. Should he have had to pay the price for what he did in the past now?
In a conversation with a friend who is also a reporter, she said she was concerned about the expectation for "politicians to be moral saviors and activists."
"They are imperfect vessels," she told me. "They are and have always been despicable excuses for humanity—who else would be drawn to such a life?" I don't disagree. But as more and more women began sharing their tales of Franken's alleged sexual harassment, it indicated that the senator had a pattern of disrespecting women that went unchecked until now. Since Franken has positioned himself as a supposed advocate for women, how could he continue that work? The deluge of allegations against him interfered with his job as a senator—and since Minnesota has a Democratic governor who could appoint a Democratic replacement, his resignation wouldn't lead to a Republican taking his seat and undoing the good he had done.
And Franken was also unable to own up to his bad behavior, calling many of the allegations against him false in his resignation speech, which to me indicates that he still doesn't grasp why his behavior was harmful.
There's a lot of whataboutism in the conversation about Franken's resignation, which the senator touched on in his speech. Why does Franken have to resign when Trump is still in the White House and Roy Moore has the full support of the GOP? But holding politicians to a high standard is a good and necessary thing for both parties to do—and Republicans not doing it is not an excuse for Democrats to abdicate their responsibility. Franken's resignation sends a strong message to powerful men who think they can do whatever they want to women—no, actually, you can't.
Follow Eve Peyser on Twitter.