Barbara Res was the manager of construction on Trump Tower and executive vice president of the Trump Organization for nearly 20 years. But in the run-up to the 2016 presidential election, she publicly opposed Donald Trump and his presidential candidacy. The photographer Res's new book, Towers of Thanks, documents their mother's morphing relationship with Trump. The collection taps into the superficial, jarring aspects of the man's legacy. His words move from effervescent praise of Res's mother to 140-character condemnation. The resulting photo series blends archival imagery of the Trump Organization with original compositions of Res's mother, Trump Tower, and the ways in which photography perpetuates myths of power and success. RecentIy, I had the chance to discuss the exciting new project with Res. Here's what they had to say.
VICE: What motivated you to make these images?
Res: This project started in the therapeutic realm. Post-election, I was really like, What the fuck? Donald Trump was elected on my 31st birthday. When my mother began working for Donald Trump, she was 31. In the late 70s, he hired her on the spot when she was working at the Grand Hyatt hotel for a major renovation. She was on site managing a project and cursing out a bunch of men who refused to work for her and were not getting their work done. (Keep in mind just a few years earlier women were barred from construction sites). Trump could see the fight in her. He gave her an incredible opportunity. He appointed her manager of construction on Trump Tower, and from there she went on to become the executive vice president of the Trump Organization. It was a huge jump for her professionally, and it enabled our family to jump classes. In that way, it is a rags-to-riches American story.
How did you know it was the right time to tell this story?
After the election, it was impossible to not see it that way. The fact that Trump came into our lives in a dominant way at the same age was enough for me to step into the work. Working with my family and looking at themes related to success and failure and (male) power is nothing new to my practice. I knew that doing this work would be challenging for me, and I trusted that it was something to follow. I wanted to elevate my mother's story. I think she is an incredibly hardworking and powerful woman, and for me, personally, she is a hero. This is my version of an American story. The difference being the protagonist is a woman—it is being told by a very critical queer narrator, and it doesn't have a typically triumphant ending.
Did you ever feel like you were giving Trump even more exposure with this project.
I have always resented Trump. Even at a young age, I hated that he got so much credit for my mother's hard work. I hated it then, and I hate it now. He does have a way of just slapping his name on things. So, yeah, I have complicated feelings about this project. Obviously this work wouldn't exist without Trump, and you certainly wouldn't be looking at the work here now without its relevance. But I have done my best to remove his image from the project—you will never see his face.
How do you represent him?
In the book, you only get his words from public statements he has made about my mother over time, and they eventually attack themselves. I try to use the image of Trump Tower very carefully because for me, it is both emblematic of my mother's hard work and of his evil. I grew up admiring Trump Tower, and I have also protested outside of its doors. The pink marble of its floors was in my house growing up. As a child, I would try to draw the drafts of the interior on my father's drafting table. And when I go into Trump Tower, I feel I know it. I know it like the beige shag carpet that was in my grandfather's living room in Queens. I know it like the stories of my grandmother's fig tree back in Greece. Trump Tower is a part of what I inherited, and what I inherited holds both pride and horror.
How does your mother feel about the election, given her experiences?
I asked my mom to answer this question for you. She states:
"I never expected Trump to win. I was devastated. I knew what he would do to the country. He had changed so much from the time we built Trump Tower. He stopped listening to advice, surrounded himself with sycophants, and began to treat others with tremendous disdain, especially women. He was egomaniacal and started to believe his own lies. And he lied incessantly. My worst fears have now come to fruition. He has divided the country, given aid and comfort to the worst of our society, and pandered to self interests to a point where people of color, women, queer people, the working class, and the environment will suffer great harm."
What were some images you knew you had to create to share this story?
It was very important to me that the work be a dialogue between the past and the present and also address photography's function in creating the myth around this story. I was a child when my mother worked for Trump, and I was a younger adult when the bubble burst—when she left the organization and he left real estate for reality TV. Now, I am a young artist trying to piece it all together. Because so much of this investigation is based on how I came to understand my mother's story through images of her and Trump Tower from the 80s and 90s, those images had to be a part of the work. I couldn't speak to the complexity of this story using one formal approach. There is the inclusion of what I think of as source material—photographs and scans from articles and books during the Trump Organization's heyday. There are images I staged and there are images that are made in a documentary style. I needed all these approaches to tell this story and to speak to the complexity of myth and its relation to meaning or truth.
---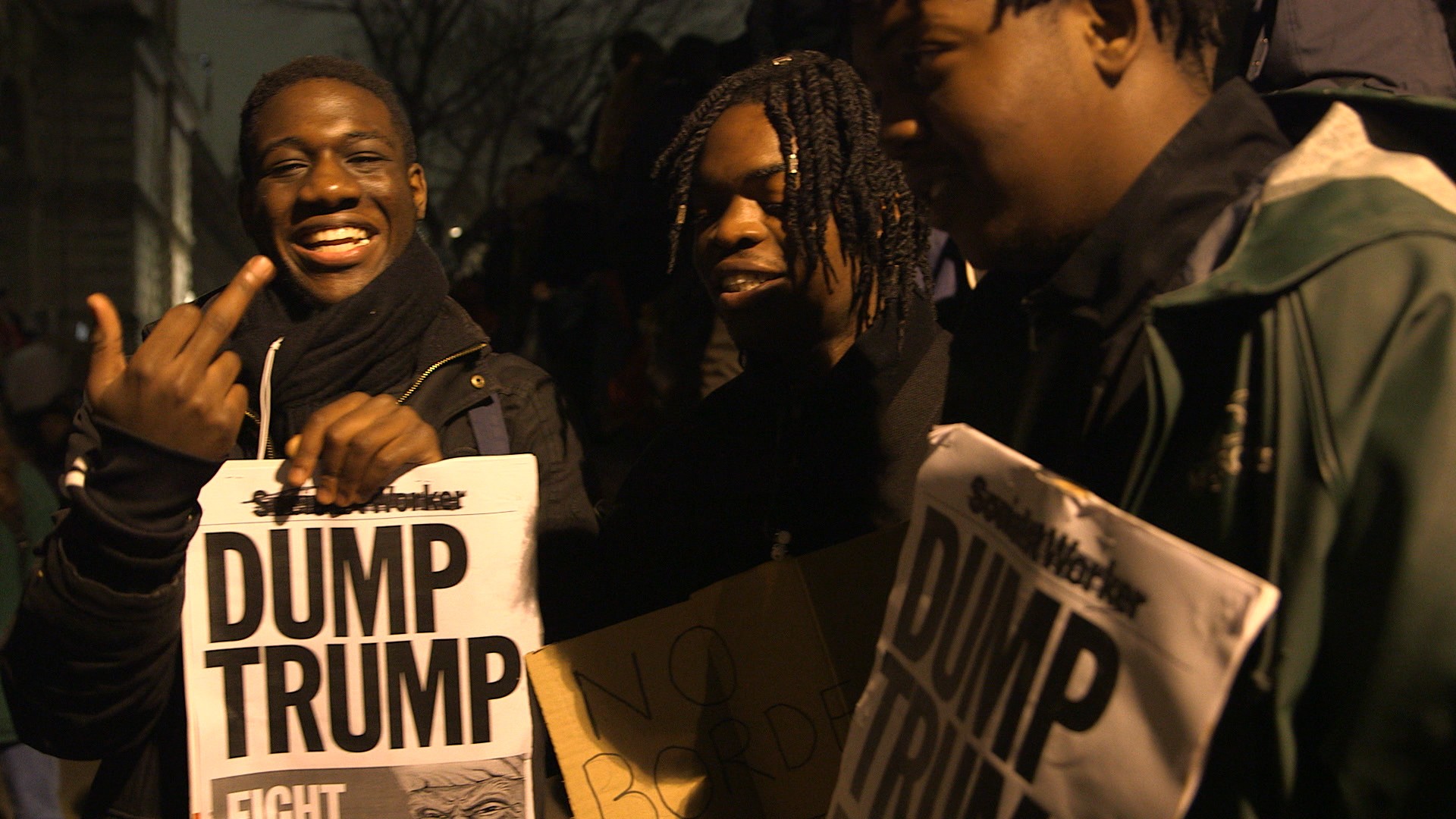 ---
How'd you come up with the title for this project?
I photographed the Cartier bracelet Trump gave [my mother] as a gift after the completion of Trump Tower, which was inscribed with, "'Towers of Thanks' Love, Donald." Who would give their top executive a bracelet for the completion of a skyscraper in Manhattan? From this engraving, the project got its name.
Have you gotten any interesting reactions from the work?
The image titled, Mom, November 9, 2016, which I made after the election, shows my mother upset and scared. I was told by a couple of people to remove the image from the series because they felt it took away her power. The suggestion that I remove the image shocked me. I think part of our trouble is that we refuse to hold on to the complexity of strength. We deny that strength includes weakness, and I think that is a huge problem. I think that tendency is what makes storytelling dangerous and partially why I have resisted it for so long.
What kind of photography do you think Trump likes to look at?
I really have no idea. My initial thought would be photographs of himself, but to be honest, there is no evidence that Trump really knows how to look at anything. Looking is an active commitment that requires being present and open and most often takes time. It involves a willingness to leave yourself without the comfort of knowing that you will come back to yourself the same. Do I think Trump does that? No.
Would you photograph him if you had the chance?
I would photograph him. Whether I would show the pictures is another question. I think there are more than enough images of him in the world. I don't feel the need to contribute any more of them.
What do you think a photographer's role and responsibility is during his presidency?
To keep making work. Of course what that means for each of us individually is different; there is no one way to make work, and there is no one way to combat a force of evil like Trump. Just don't stop, and don't get lazy. I think if the investigations feel challenging, you are likely on the right track.
This interview was edited for length and clarity.
Tower of Thanks is available now through publisher Loose Joints. You can check it out here.