Images via Facebook.
One does not associate NASCAR with veganism and clean energy, yet race car driver and environmental activist Leilani Münter has sold legions of fans on the finer aspects of meatless chicken wings. Münter was the fourth woman to ever compete in the Indy Pro Series. Her fans include Sports Illustrated, Oprah, and Italian Vogue. She continues her successful career not only while turning down, in her words, "like 98 percent" of sponsors -- any company that isn't eco-friendly or that uses animal products; you can see how this might be an issue in the NASCAR scene -- but also extolling the virtues of driving an electric car.
VICE Impact recently sat down with Münter at the Creating Equilibrium conference to discuss her unabashed eco-evangelizing and how what we assumed would be the unlikeliest of demographics thinking about their carbon footprint.
VICE Impact: What's it been like preaching veganism to NASCAR fans? That seems ambitious and possibly unsafe.
Leilani Münter: They've responded really positively. We've reached over 150 million people with the vegan racetrack campaign that I did at Daytona and Talladega. We gave away over 10,000 samples of vegan food to the race fans and they absolutely loved it. I think it was actually 15,000.
I had race fans that were actually sending me, through social media, images of them with their grocery carts full of vegan meats and vegan cheeses, and so I know that it's actually affected some of the race fans to continue on with that. A couple of my crew guys have gone vegetarian or vegan. So it's been really positive.
Off the track you drive a Tesla car powered by the solar panels on the roof of your house. Please tell us more.
I've had it since 2013. What I did with the Tesla is I'd tell the race fans what supercharger stations I'm going to. I call it my Electric Route to the Racetrack. And so I invite them to actually come out and see my electric car car plugged in.
My pit crew has a battery pack that has solar panels that I can unfold that we use to power our pit box on pit row; and actually some of the other race teams have now been interested in getting that -- not because they're trying to go green or reduce their carbon footprint but because they noticed when they came over into my pit how quiet it was, because I didn't have to have a generator making this loud noise.
---
Check out more videos from VICE: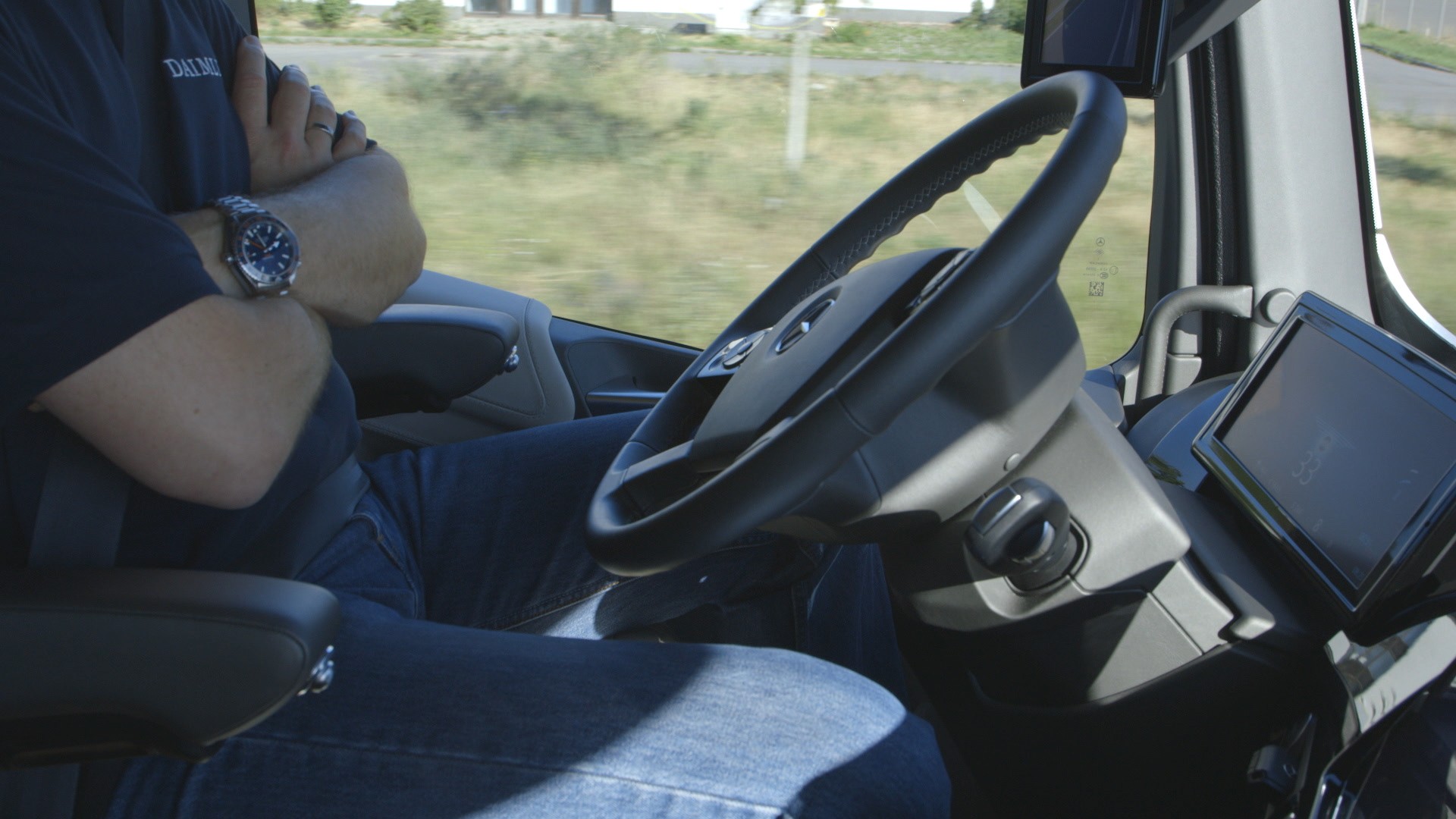 ---
So they actually saw it as a possible competitive advantage; the pit was quieter, they're not having to shout to be able to hear each other. So sometimes it's funny, you know I was obviously doing it to try and use renewable energy as much as I could, but it might end up taking off not because of reducing the carbon footprint but because they think it's a competitive advantage.
What are some steps you think those of us who are not professional race car drivers can take to live more sustainably?
If they want to do something, watch the film Racing Extinction that I worked on for many years with the Oceanic Preservation Society. That was about the sixth mass extinction of species that we're currently moving through, right now, due to human impact on our planet. And for actions they can personally take, buying an electric car is kind of a big thing.
The easiest thing you can do is, three times a day, you can make a choice to leave meat or dairy products off of your plate. And that has an incredible effect on your carbon footprint. Everybody kind of associates their carbon footprint with the car that they drive [and not their diet].
READ MORE: Here's How the US Is Losing to China in Switching to Electric Vehicles
I went vegan in 2011. So did my husband. That was based both on animal cruelty issues as well as environmental issues. I don't do it for my health. However, I have not been sick since I went vegan. So there [could be] benefits to your own health, and that was something that resonated really well, actually, with the race fans. I was giving away vegan chicken wings and vegan meatballs, like the kind of food they would find at the racetrack. The first thing that would happen is they'd take a bite of a chicken wing and go, 'This isn't meat? How did they do this, what's this made out of?' And then I would say it's half the calories, half the fat, all the protein, zero cholesterol.' The health argument is something that really resonates with a lot of people, and even though that's not my reason for doing it I find it to be a really effective way to get people to be open to it. It's becoming easier and easier to be a vegan and not be giving up any flavors that you're used to.
This interview has been edited for clarity and brevity.
See how you can help on the local level to get your city to join the clean energy movement, join the Sierra Club in their Ready for 100 campaign, designed to get mayors to commit their locales to 100 percent renewable energy. You can also get updates about policy action from Plug in America, the non-profit that can also facilitate your desire to volunteer, donate, write to your elected officials, and help educate your neighbors about the many reasons fossil fuels are bad. They also provide a map where you can find the breakdown of incentives offered in your state. Also, here's a handy guide to buying a used EV.