Photo courtesy of Rachel Morisson
When Rachel Morrison found out she was the first woman to ever be nominated for the Academy Award for Best Cinematography in the Oscars' 90 year history, she was at the airport with her wife, holding her sleeping two-year-old. Her wife had received a tip from someone at the Academy that the announcements were out—and Morrison's name was on the list of nominees. She quickly started planning a surprise: Morrison was due to fly that day to serve as a juror for the Sundance Film Festival's dramatic competition. Their friends would be waiting at the airport to surprise her with the news.
"I probably should have suspected something because we're never early at the airport but my wife was rushing there—I had literally no idea when they were going to make the announcement," Morrison tells me hours later on the phone. Arriving at the airport, friends rushed to embrace her, and craziness ensued—almost. "Well, as crazy as I could get without waking my sleeping son," she laughs.
Since 1929, 595 films have been nominated for the Best Cinematography Award at the Oscars, but not a single one had a female cinematographer—until earlier this week. "I don't think I've fully grasped how momentous it is. On a subconscious level, I definitely knew that no woman had ever been nominated before, but to think about that in the Oscars´ long historical run, it's pretty ridiculous—it's about time," she tells me.
Even in a male-dominated film industry, cinematography stands out as being exceptionally non-diverse: a 2016 study found that only five percent of cinematographers on top-grossing films were women. "That's something I honestly don't understand," Morrison says. When asked to reflect further on the industry's appalling gender divide, Morrison says she's noticed men get more opportunities to work on middle and big-budget studio projects than women. "I think I shot eleven or twelve indie movies," she recalls of her earlier career. "Most of them successful on some level—several ones awarded—and yet I still wasn't getting calls for [the] $30 million movies when it seemed that my male counterparts were."
Female cinematographers like Morrison are making inroads into the highest levels of the discipline, but progress remains slow. "As around 96 percent of men direct Hollywood's big budget films, they tend to recruit people who look and seem like them," explains Francine Raveney of the European Cinema Support Fund, a film industry expert. "They often identify with cinematographers who are men, who they've traditionally been most comfortable working with."
Since having a child, Morrison tells me that her approach to her work has radically shifted. "Now, when I approach a project, that obviously means spending less time with my family. So firstly—it better be good, and secondly—I better put everything that I have into it." Being a parent in the film industry—where long hours and months on-set are the norm—is notoriously difficult: another 2016 study found that women were one and half times more likely to report that parenting or other caring responsibilities had a negative impact on their career, compared to men. "There are male cinematographers who leave their families for six months at a time," Morrison explains. "I don't think I'll do that."
Looking back on the Weinstein revelations, Morrison says she didn't realize the extent of inequality in Hollywood. She now hopes to see more women taking positions of power and attaining equal pay. "Things like that, they were so under the surface that I never knew I was getting paid less than my male counterparts—and maybe I wasn't—but here comes an era where there will be attention given to that kind of thing."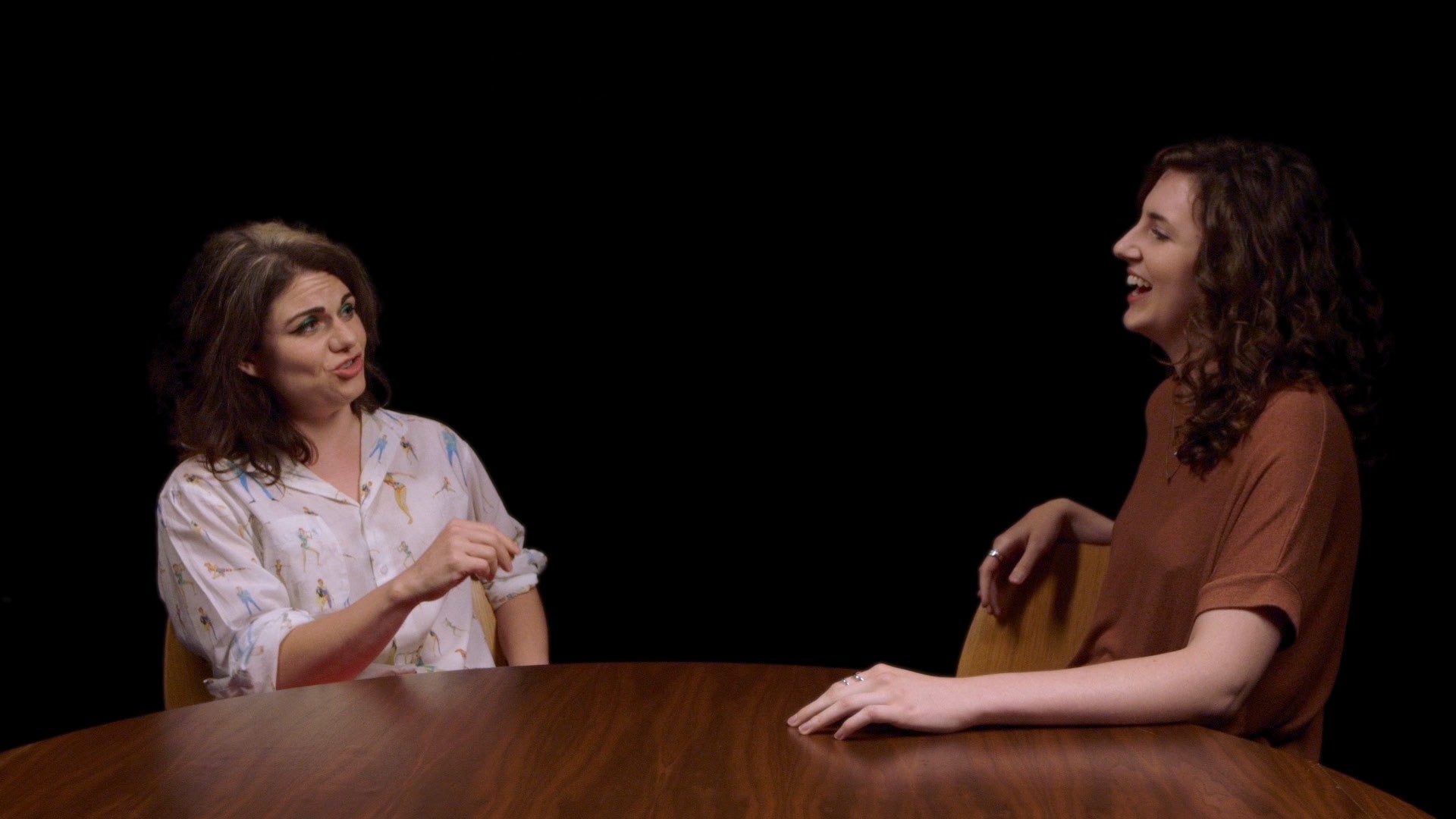 The film for which Morrison was recognized, Dee Rees' period drama Mudbound, is in keeping with the character-driven films with strong social justice themes that have been a hallmark of her career. Following two families in America's racially segregated South in the period following WWII, Morrison's cinematography provides a classically beautiful rustic counterbalance for the film's ugly racism. Buildings are dappled with pale moonlight; thick woods and infinite skylines stretch into the distance. When asked where she gets her inspiration from, Morrison tells me that she experienced a huge amount of tragedy at a very young age, but tries now to see the beauty in each waking moment. "Humanity is both fragile and magical," she says.
Although she's been often offered romantic comedies, she tends to turn them down in favor of films with a clearer social message. "When I signed on to do Cake," she tells me, "if I had to chase Jennifer Aniston with a beauty light, that wasn't going to be the right feel for the movie—I wasn't faking it." Morrison aims to make films that educate as well as entertain. "I'm drawn to authenticity," she says. "Dark, moody, high drama."
I've interviewed Morrison before, and then, like now, she's courteous, polite—but distant. I get the sense that being labelled a female cinematographer, rather than just a cinematographer, wears upon her. "It would be nice for people to stop always going on about me being a female cinematographer, and let my work speak for itself," she adds.
But for now, press attention will continue to be a part of Morrison's life until the Oscars are held on March 8—however much it chafes. "As cinematographers, we tend to be more comfortable behind the scenes, out of the spotlight," she says, although she's determined to use her exposure to help improve conditions for women in the industry. "I feel I have a voice," she concludes. "So, I may as well use it."