Chelsea Manning appears at a celebration for the OUT 100 in November. Photo by Bryan Bedder/Getty Images
This weekend, whistleblower and transgender woman Chelsea Manning announced that she will be running for US Senate in her home state of Maryland. Her announcement sparked anger among those who regard her leaking diplomatic cables as a criminal act, and stirred those who see her as a whistleblower and a hero. Though her specific goals and reasons for running have yet to be revealed, and beyond the specific debate that always springs up around her, there's the remarkable nature of her announcement in the first place—both for what it means in terms of trans representation in politics, and for what it says about how marginalized people are responding to the onslaught of outright discrimination they've seen since Trump took office.
Manning is far from the first (and certainly won't be the last) transgender person to run for office, but she is the most famous trans figure to date to announce a candidacy. And though her chances of beating incumbent senator Ben Cardin in a January primary are low, it's that visibility that's historic, and the fact that the cultural and political bramble has been cleared enough to even allow trans candidates viable pathways to office.
Until the past few years, trans people have faced significant barriers to running for office, due to widespread stigma and discrimination. But in the years since the trans tipping point, TIME's declaration that a decisive turn in trans public visibility had arrived, and the subsequent rise of transgender media visibility—visibility that was aided in no small part by Manning herself, and her sometimes tortuous public battle to transition while detained—trans lives have become normalized to a degree in certain corners of American society, enabling voters to more easily imagine a trans candidate taking office.
That's changed, as made apparent by Virginia Delegate Danica Roem's much publicized win last fall. Before last year's elections, only seven publicly out trans people held elected office, a number that more than doubled in November. But more than 30 trans candidates are now running for office at various levels of elected government in 2018—and 30 more reasons why this election could make history for the trans community.
---
Watch Broadly profile Danica Roem's historic rise to becoming the first transgender politician to serve in a state legislature: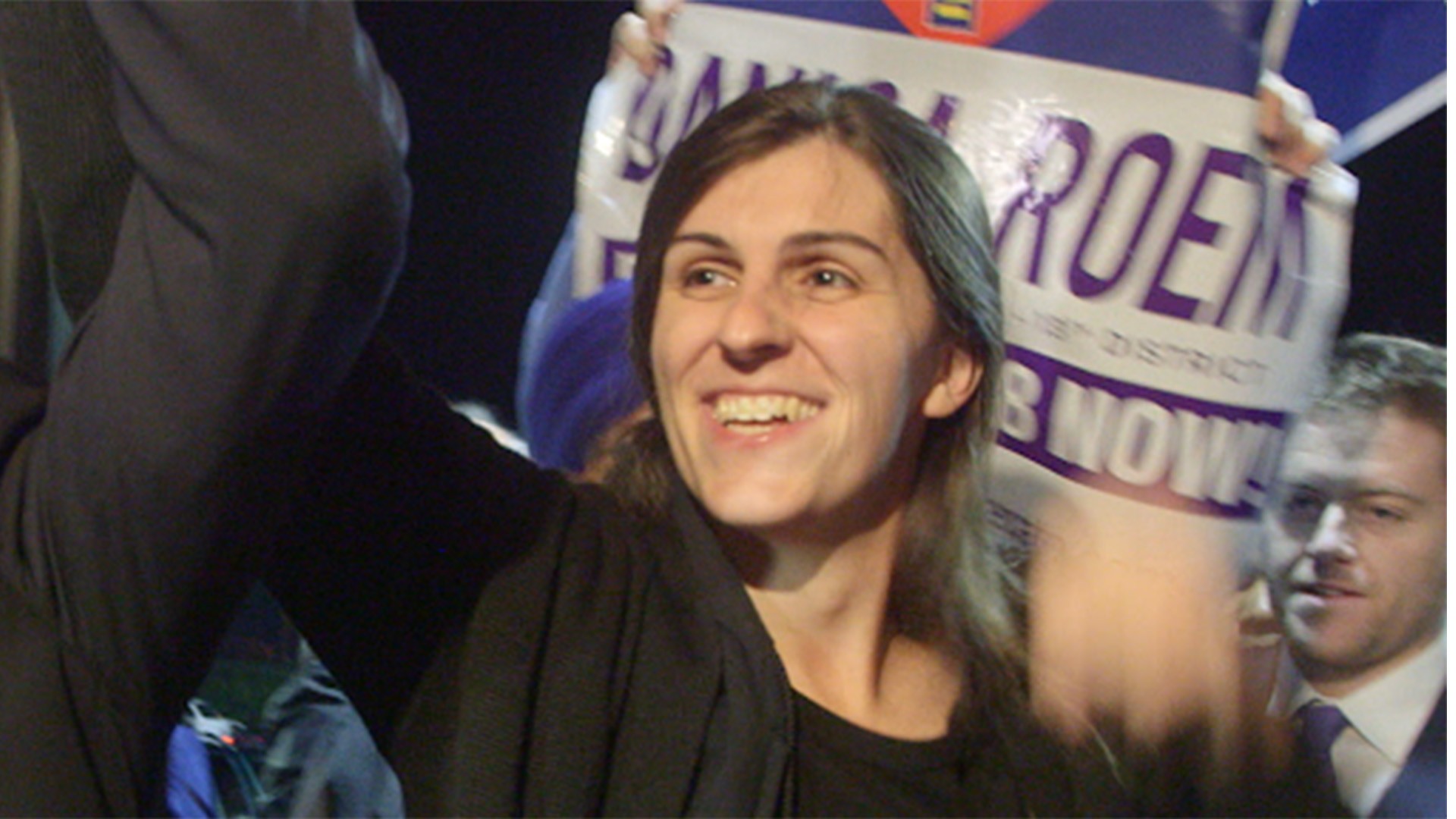 ---
To understand what's happening, it's important to step back and realize that a growing wave of marginalized and minority candidates are stepping into the electoral spotlight in 2018. "Right now, there's a trend for [marginalized] people to be stepping up and understanding that if they want to change things, they may have to be the ones to change them," said Mara Keisling, the executive director for the National Center for Transgender Equality (NCTE), noting the historic number of women and LGBTQ people set to appear on ballots this year.
That rise is due to a host of factors. Obviously, people of marginalized identities and experiences are reacting to Donald Trump and the increasing threats, both legislative and otherwise, they see Washington making on their lives. And the path has been cleared over the past few years for them to channel that anger effectively. With the growth of groups like Emily's List, an organization that mentors and trains female candidates (including trans women) to run campaigns, and events like the Women's March encouraging more women to run for office, more candidates with marginalized identities are seeing the support and momentum they need to take to 2018 ballots than ever before.
In the past, the widespread acceptance of transphobia no doubt scared trans candidates away from campaigning. But today, trans candidates are running, and winning. It was perhaps Roem's most cunning campaign move to focus on bread-and-butter issues like turnpike gridlock—which enabled her to better handle GOP attacks on her gender identity. Though the office she earned is relatively minor, it could be a sign of big things to come.
"Remember, until a week ago, there was never an out trans state legislator," Keisling said. She went on to note that in the past, only wealthier trans people had the resources to compete on many electoral stages, and even then, they sometimes overshot with their choice of office, as was the case with Misty Snow and Misty Plowright, who in 2016 became the first two trans candidates for major offices. Snow ran for a US Senate seat in Utah, and Plowright for a House of Representatives seat in Colorado—tall orders for first-time candidates, no matter how they identify. Both lost. (It could be argued that Manning, by challenging an incumbent politician as a first-time candidate, is set to do the same.) Today, more trans candidates are running for lower-tier elected positions, allowing them time to build their careers. "As a general rule, if you want to see who's in Congress in ten years, look at who's in the state legislature now," said Keisling. "We've never had trans people in state legislatures, so they can't move up into Congress."
A recent push has seen the creation of several political organizations tasked specifically with supporting trans candidates, like the Breakthrough Fund, the Victory Fund, or the NCTE's own PAC, the Action Fund. And it's important to remember that trans social acceptance has opened doors for trans people working in politics at all levels; as more trans people fill support and strategic roles within campaigns across the country and accrue campaign and political experience, the more support will build towards electing trans people overall.
With an assault of transphobic new policies from the White House this year, and the more than 160 bathroom bills proposed at the state and local level in 2017, there's more reason than ever for the trans community to stand up and fight back. And the rise in political action we will see "will be possibly the only good thing that's come out of the Trump administration," as Keisling put it. "Every time Donald Trump has attacked trans people, he has made us stronger."
Follow Katelyn Burns on Twitter.