Russian it girl Ksenia Sobchak has caused a lot of anxiety among Russian liberals ever since announcing plans to run against the inevitable President Vladimir Putin in an election set for March.
Not because the former reality TV-show star, known as "Russia's Paris Hilton," has been on the cover of Playboy. And not because her Instagram feed features a parade of designer handbags, black caviar, premium vodka, private yachts and glitzy hotel rooms — in a country where the liberal opposition she aims to represent is trying to rally voters against the flagrant wealth of Russia's corrupt ruling elite.
Nope. Instead, a lot of Russian liberals worry she's a Kremlin puppet — and playing a part, whether she's aware of it or not, in a scheme dreamed up by Putin's political wizards to co-opt, divide and discredit Russia's pro-democracy youth vote, and help push Putin's regime into its third decade.
Even the lion of the anti-Putin underground, Alexei Navalny, himself barred from running due to a criminal conviction he claims was trumped up to silence him, dismisses Sobchak's campaign.
"The Kremlin's idea is very simple," Alexei Navalny told his followers on YouTube as Sobchak's campaign kicked into gear in the fall. "They need a caricature liberal candidate."
Sobchak, 36, vehemently denies she's a caricature — or that she's colluding with the Kremlin. While she admits that no one, including herself, has much hope of defeating Putin in Russia's current political climate, she's positioning herself as the best option Russia's beaten-down liberals currently have — and someone who, unlike Navalny, can actually run.
"I think they completely underestimate her. She's like a Frankenstein. They won't want her anymore."
In a bid to burnish her credentials, she's hired a veteran of Bernie Sanders' and Barack Obama's presidential campaigns as political strategist and advisor: Vitali Shkliarov.
Shkliarov, who was born in the Soviet Union and speaks accented but fluent English, doesn't deny the Kremlin may have welcomed her campaign — at first.
"I think they said, 'This is cool, it's going to be more fun, and this campaign will drive attention, blah blah blah,'" Shkliarov told VICE News. "But I think they completely underestimate her. She's like a Frankenstein. They won't want her anymore."
Read more: Putin's re-election bid takes a page from the George W. Bush playbook
Even Shkliarov, when first interviewing for the job as Sobchak's campaign strategist, says he asked the candidate about any possible back-channel to Putin's administration.
"I said, 'Is there any connection to Kremlin? Is it sponsored by the Kremlin?," Shkliarov said. "She promised me: 'It isn't.'"
Any casual observer of Russian politics, of course, could hardly fail to notice Sobchak's family ties to the sitting Russian President: Sobchak's dad gave Putin his first job in politics.
Ksenia's father, Anatoly Sobchak, was the first democratically-elected mayor of Putin's home town of St. Petersburg in the wake of the collapse of the Soviet Union. Then a professor, the elder Sobchak mentored Putin on economic law in the 1970s as Russia's future president was preparing for a career in the KGB. When the Berlin Wall fell, Putin returned from East Germany with the rank of KGB lieutenant colonel, and was soon hired as one of Mayor Sobchak's deputies.
Read more: Putin is obsessed with keeping his daughters' identities secret
From then on, Putin and Anatoly Sobchak were seen as close. Legend has it that Putin secreted the elder Sobchak, suffering from heart problems, out of the country for medical care in the face of an tightening corruption investigation against Anatoly Sobchak at home, thought to have been concocted by Boris Yeltsin's Kremlin.
Sobchak literally dropped dead of a heart attack while out campaigning for Putin in the city of Kaliningrad, just a month before Putin was elected president in 2000.
Ksenia has even been rumored to be Putin's goddaughter, a claim she has consistently denied. (Though, to be sure, the identities of Putin's two real daughters are tightly held like national security secrets.)
"How do you get people excited?"
Sobchak asks a question during President Vladimir Putin's annual end-of-year news conference in Moscow, Russia, December 14, 2017. REUTERS/Sergei Karpukhin
Ksenia Sobchak went on to become a massive home-grown celebrity on the reality show Dom-2, while doing things like posing for the cover of Brit-pop band Pulp's 1998 album, This is Hardcore. But she later started getting involved in politics, becoming a television journalist and taking part in anti-Kremlin protests in 2011-2012. Soon after joining those demonstrations, her apartment was raided by police.
Ksenia has said she won't insult Putin personally, calling him the man who "saved" her father's life, but she's promised her supporters she'll stand against the closed political system he created. And more recently she's said she may drop out of the race in favor of a unity candidate on the liberal side, especially Navalny, should he be allowed to run.
"If she ever starts to build a real Bernie Sanders-type insurgency, those inside the Kremlin know they have levers to pull to keep her from getting out of hand."
If she does eventually fall in line behind another liberal candidate, the notion that she's the Kremlin's "useful idiot" would become harder to maintain. For now, however, her critics maintain that official tolerance of her campaign — while Navalny has been subjected to multiple arrests, show trials and brief stints in jail this year alone — speaks volumes.
Although Putin's victory in the March 2018 election is assured, he wants to legitimize his rule with an electoral victory seen as genuine, political analysts said, and he needs strong voter turnout to support that view. Running against a colorful, famous, glamorous young woman will help garner national attention and boost participation, said David Szakonyi, an expert on Russian politics at George Washington University.
"She's the second-most-well-known person in Russia," Szakonyi told VICE News. "And how do you get people excited? One way is to give people a choice. The semblance of a choice will get people out of the house to vote."
And if Sobchak succeeds too well, Szakonyi said, she'll likely prove much easier to manage than Navalny.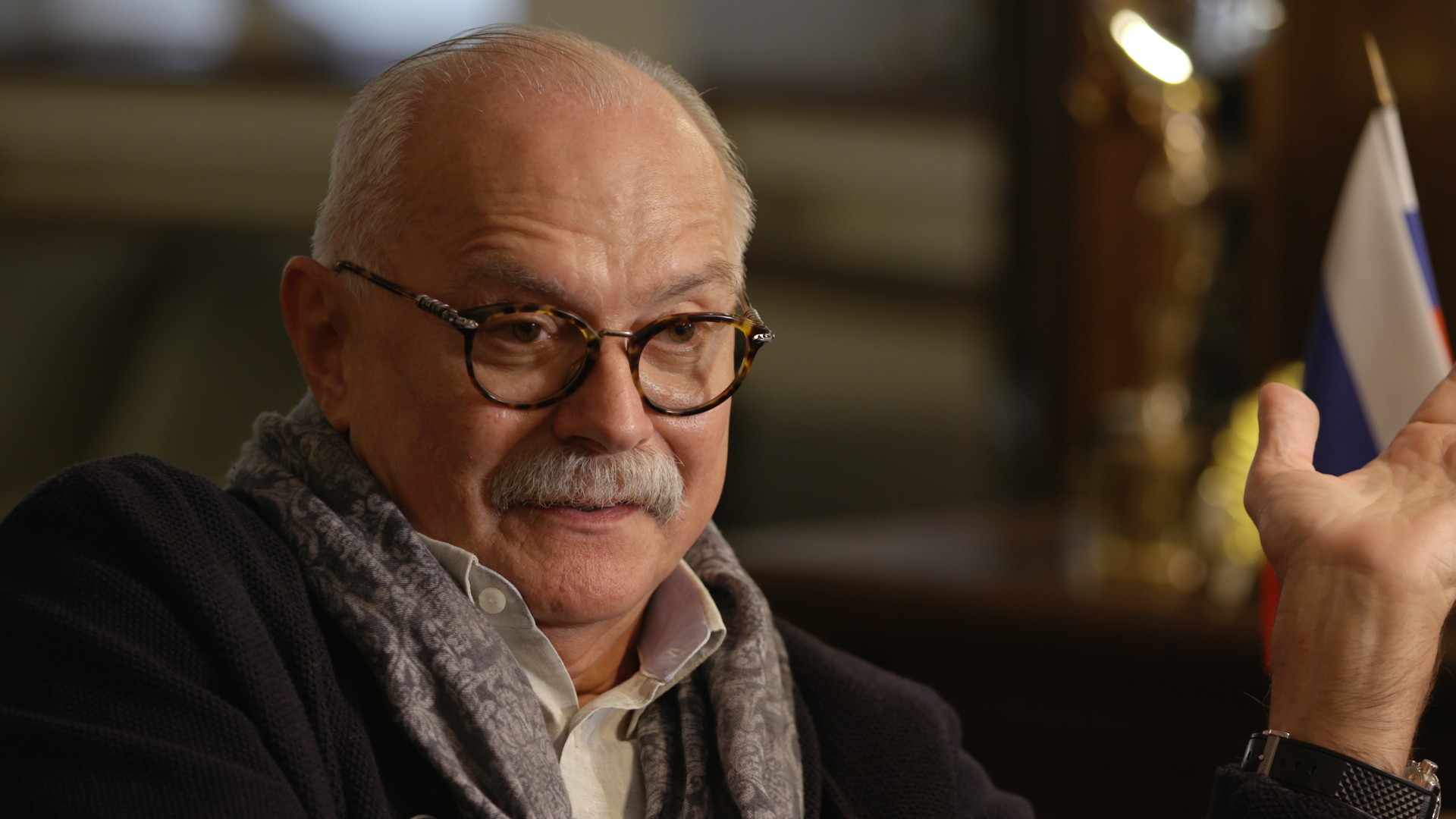 "If she ever starts to build a real Bernie Sanders-type insurgency, those inside the Kremlin know they have levers to pull to keep her from getting out of hand," Szakonyi said. "I don't think they feel they can trust her, but they do feel they can manage her in ways they can't with other candidates."
By granting Sobchak minor blessings, like air-time on national state-run television — something an opposition figure like Navalny claims would enable him to beat Putin — the Kremlin itself is quietly fostering the impression that it's behind her campaign in a bid to sew chaos among the country's liberal forces, Shkliarov said.
"Right after she announced, she got air-time on TV," Shkliarov said. "Right away, the whole liberal circle started to complain and gossip."
Fostering the very idea that Sobchak may be the favored liberal candidate could well be part of the Kremlin's game, Shkliarov said, working as a sort of goad for Russian liberal infighting.
"And let's be honest," Shkliarov said, "In this sense, the Kremlin is damn good."