Canadian Press
In a pivotal moment for the Trans Mountain pipeline, Kinder Morgan has announced it is suspending all non-essential construction on the project, and will make a final decision by May 31 on whether to move ahead.
The company's suspension puts pressure on Prime Minister Justin Trudeau's government to find a way forward, possibly by overriding the B.C. government's opposition to the project.
In response to the company's announcement, Trudeau told reporters Monday he had spoken with B.C. premier John Horgan and Alberta premier Rachel Notley. "Those conversations are obviously ongoing, but we're going to stand up for the federal jurisdiction, the federal right, to determine projects that are in the national interest, and get them built," Trudeau said.
The B.C. government recently doubled down on its actions against the pipeline, threatening to pass legislation by 2019 that could kill it. In a conference call with shareholders Monday morning, Kinder Morgan CEO Steve Kean said the company is looking for "some kind of pre-emptive action that stops [the provincial government's attempts to legislate against the pipeline] and reaffirms the project's entitlement to proceed."
Kean said it wasn't clear exactly what mechanism the federal government could use, but said, "We'll be looking at that and working with the people who have to make those decisions — and those are not our decisions — about whether or not it's politically feasible to exercise that power and how it will be exercised."
'THREATS OF DELAY'
Approved by the federal government in November 2016, the $7.4 billion project would expand an existing pipeline, tripling the amount of oil that would be moved from Alberta to the B.C. coast, where it would be shipped to international markets. But the project has seen heated opposition from protesters and the B.C. government, who vow that they will not allow it to proceed, citing concerns over spills of diluted bitumen on the Pacific coast, and improper consultation with First Nations. Since March, there have been nearly 200 arrests of pipeline protesters in Burnaby, B.C.
After the company's initial announcement on Sunday that it was suspending non-essential construction, natural resources minister Jim Carr released a statement calling on the B.C. government to end its "threats of delay."
"We will act in Canada's national interest to see that this project is built," Carr said.
The federal government has jurisdiction, the minister warned. "Under Canadian constitutional law, this is well established and clear and has been reaffirmed by multiple courts, including the Supreme Court of Canada. We are determined to find a solution… we continue to consider all available options."
Quoting Carr's statement on Twitter, Trudeau tweeted, "Canada is a country of the rule of law, and the federal government will act in the national interest. Access to world markets for Canadian resources is a core national interest. The Trans Mountain expansion will be built."
SHAREHOLDER CONCERNS
Before a hard deadline of May 31, the company needs clarity on two things: first, that it can successfully build the pipeline through B.C. and second, guaranteed protection of its shareholders. "We cannot and will not go forward without this," Kean said during Monday's call.
He explained the company's math on the decision. As construction season nears, Kinder Morgan's spending on the project is about to increase significantly, with full construction costs of $200-to-$300 million a month — costs that are unsupportable unless the company is sure it can complete the project. While the Alberta and federal governments fully support the project, the B.C. government has consistently opposed it, including with a court appeal of the federal order in council that approved the project. Recently the B.C. government said it would pass legislation by 2019 to oppose the project, including by reducing the flow of diluted bitumen that the TransMountain project aims to increase.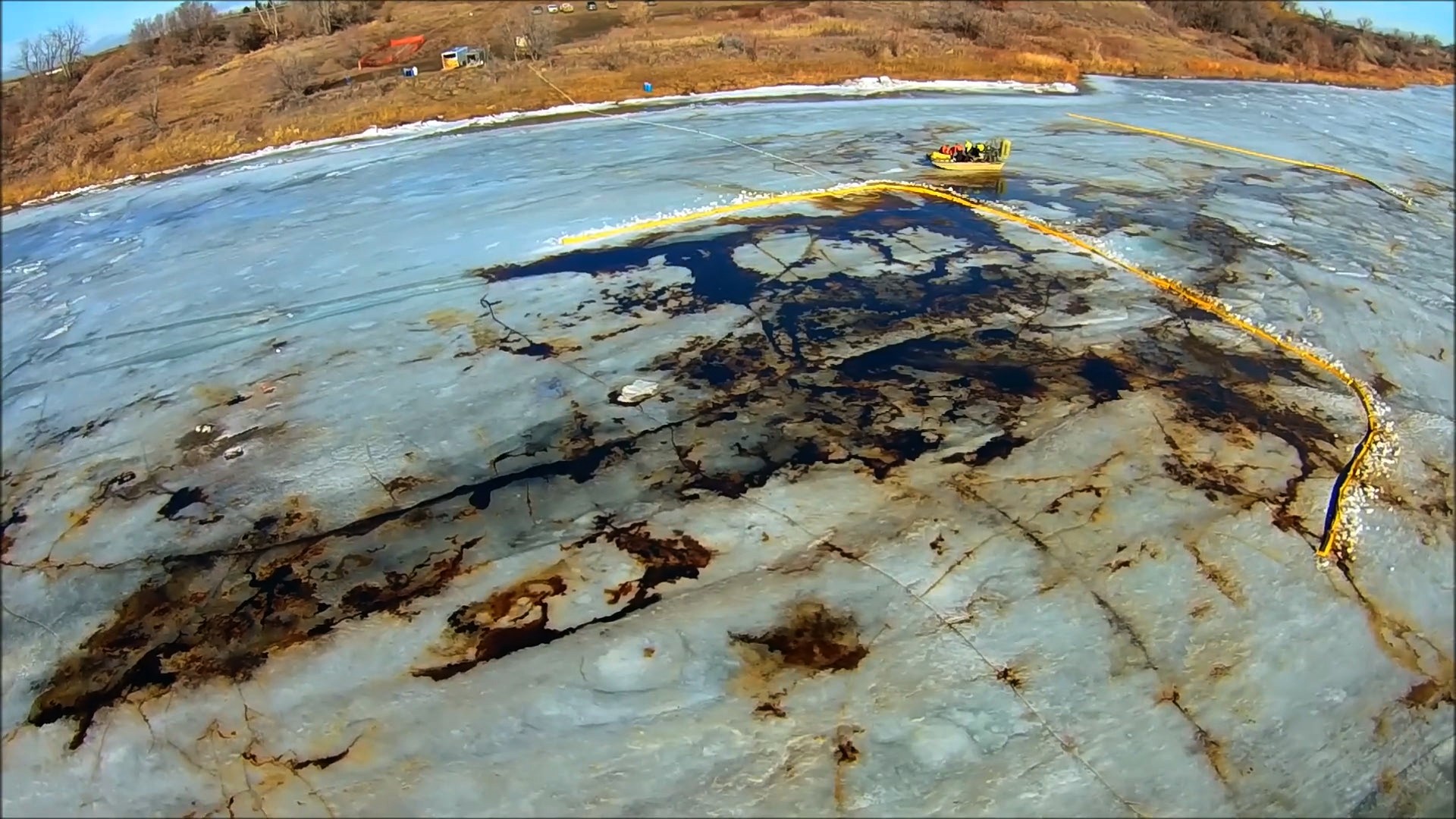 Bitumen, a type of oil extracted from Alberta's oil sands, is thick and has to be mixed with other hydrocarbons so it can be more easily transported, but critics contend it is harder to clean up because it can sink.
"Prevailing eventually [in the courts] is not enough to support an investment of this size and duration, especially at this critical moment, but we do have the power to determine not to put additional shareholder resources at risk," Kean said.
"We have been advancing this project for five years, and we still don't have the clarity that we need," he said. "It is much better for everyone for us to be saying this now, rather than a year or a year and a half from now after having spent billions of dollars."
The company worded its statement carefully, saying it has invested in Canada by taking on the project over the last five years, but the plan might now be untenable.
On Sunday, Alberta premier Rachel Notley said the province was willing to invest in the project. Kean said the company is open to that discussion, but the bottom line would still be to protect its shareholders and find a way through B.C.