All photos by the author.
When Cecilia Polanco decided to start a pupusa food truck, she didn't even know how to make the Salvadoran staple. That's fine, she figured—her family could teach her. Plus, Polanco had a grander vision than merely running a successful food business.
"The food truck really started as a means to an end," she explained, standing next to her truck in downtown Durham, NC.
The end Polanco had in mind? Funding scholarships for undocumented students across the state. And for the last year, that's exactly what her business, So Good Pupusas, has been doing.
Polanco's maternal grandparents fled El Salvador in the early 1980s, escaping a brutal civil war between leftist revolutionaries and a U.S.-backed military dictatorship. Leaving family behind in the northwest state of Santa Ana, they escaped to Los Angeles. In 1992, the same year peace accords were signed, Cecilia was born in L.A. Not long after, her extended family relocated to Durham, NC, a working-class city and the home of Duke University.
After attending Durham public schools, Polanco enrolled at UNC-Chapel Hill one town away, studying global studies and geography. It's there that she started thinking about the ways she had more advantages than some of her peers—namely, her U.S. citizenship. She decided that she wanted to start a scholarship fund, but wasn't exactly sure how to go about it.
Around the same time, Polanco would invite friends over to eat her mother's food.
"I would tell them to come, and come hungry," Polanco said. "Pupusas are the most traditional thing we have. It became a way to get to know me more intimately, to bridge cultures and create community with food. I started to think about it as a mechanism for activism."
Polanco launched So Good Pupusas as a college student one year ago, continuing full time after graduating with support from her family. Operating under the motto "A taste of El Salvador and a side of social justice," the truck is already funding scholarships for three college students. The scholarships are renewable, and Polanco said they'll add two more students this spring.
The last-dollar scholarships currently support North Carolina students through the business' nonprofit partner, Pupusas for Education. The funding helps undocumented students from various backgrounds attend traditional four-year universities, complete certification programs, and more. While Polanco said the goal is to have the recurring $1,000 scholarships comprise 20 percent of the truck's profits, they're currently amounting to much more.
"We're very much a lean startup," she said as she stood inside the truck, gesturing to emphasize the somewhat cramped workspace that she described as smaller than most other food trucks.
So Good Pupusas is primarily family-run, and customers will generally find Cecilia or her mother on board. But it also benefits from a handful of student volunteers from various local colleges, namely students of color.
---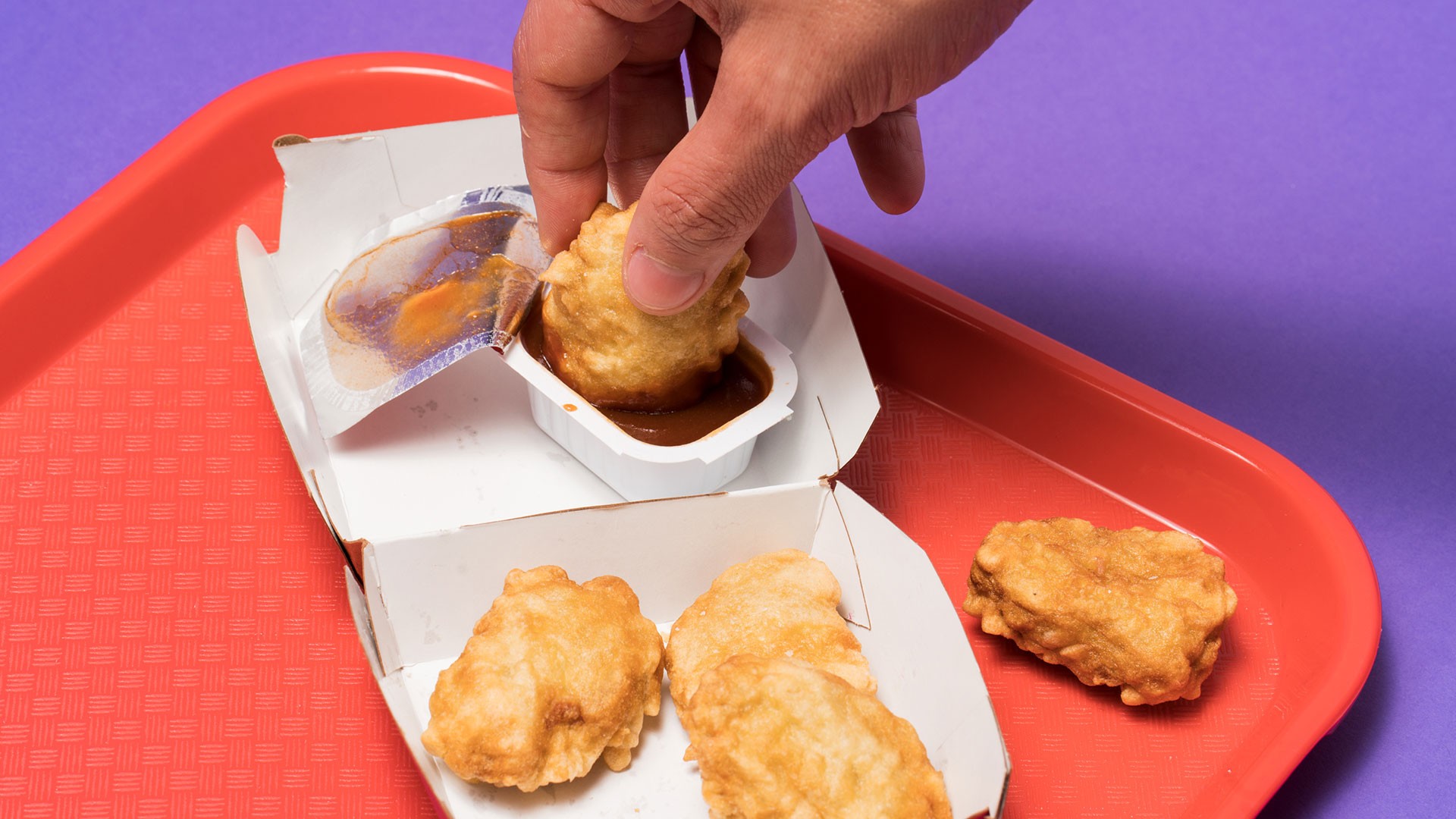 ---
"My community, my family is rich in many ways," she said, elaborating that they're rich in crucial resources like tradition, culture, food, and community support that allow them to support undocumented students. Polanco emphasizes that she benefited greatly from her education at UNC and from scholarships that helped her graduate debt-free. She sees this operation as a chance to provide that same financial access to education for others.
"You do what you can with what you have, and that's a lot," Polanco said.
On a recent Thursday, So Good Pupusas had already cranked out more than 200 pupusas before noon. A catering order had come in for a delivery in neighboring Raleigh, the North Carolina capital that's experienced a tech boom in recent years. After finishing the delivery run in her car with her dad along for help, Polanco returned to the truck, where her grandfather stood over the truck's flat-top grill in the parking lot of Durham's Latino Community Credit Union.
This is the truck's most steady campout spot, serving lunch and dinner here every Thursday through a small window. Durham is a city in transition—construction is visible in every direction, and the sound of a dump truck backing up, a jackhammer elsewhere, and two cranes on the skyline mixed with the noise of a thick tortilla being slapped back and forth before grilling.
A black menu board covers half of the truck's open window, leaving enough space for Polanco to lean out and hand customers their orders. On the outer side, the board lists the two pupusas of the day—pork and cheese or beans and cheese— and toppings including classic pickled cabbage and carrots. On the inside—only visible to Polanco, her family, and any volunteers — are two unattributed quotes: "Anything about us, without us, is not for us," the first one reads in neon pink. Beneath that, another, also in all caps: "If it's inaccessible to the poor it is neither radical nor revolutionary. It is unjust."
Polanco—who wore a light pink fanny pack around her waist and an orange T-shirt for UNC's Scholars' Latino Initiative—watched her grandfather finish up an order of pupusas. Once the food was ready, he transferred the pupusas to a paper plate before Cecilia topped it with curtido—pickled veggies—and spicy salsa, handing the order out the truck's open window.
Two of the heavy, pancake-shaped pupusas stuffed with meat and cheese fill most people up. They're bigger and fuller than they are at local counterparts, and taste better, too. Polanco encourages people to eat the hot pockets with their hands, the way her family does, and offers horchata to wash down the salsa's kick.
Though she's glad the food truck allows her to introduce people to Salvadoran culture and issues facing undocumented students, Polanco hopes it isn't around forever. It's designed to address educational inequity and is part of a larger movement seeking pathway to citizenship. So Good Pupusas was never about making money, she said; it's about alleviating a need.
Want to support So Good Pupusas' mission but don't live in North Carolina? Find the food truck on Venmo or Apple Pay to donate.