Of the difficult questions the Toronto Raptors must answer this offseason, the biggest one, the one that stands to shape the direction of their franchise for years to come, is not entirely theirs. Kyle Lowry will become an unrestricted free agent in the coming days, and it's his choice whether to leave or stay—assuming the team wants him—that hangs over everything, the first domino in a complicated chain of decisions the Raptors have to make this offseason.
Should Lowry want to stay, the Raptors then have to decide whether they, too, want to continue the relationship and keep trying to compete with this core. There is a reasonable argument to be made that the Raptors should take a major step back regardless to maximize their chances at winning a championship down the line. There are no right or wrong answers or opinions in the tear-it-down-for-a-title vs. stay-good-and-entertaining debate, so if Lowry stays, you can argue either way.
If Lowry opts to leave, though, there's little sense in running things back. Retaining Serge Ibaka is financially plausible but would stand to more or less cap the team out with a much lower ceiling and little recourse of replacing Lowry, either by position or by talent. The Raptors face a tough call with Lowry and the core in general because they risk getting stuck in the middle, and that's an even greater certainty with a DeMar DeRozan-Ibaka core. That group probably tops out around 45 wins and one playoff series win, and the financial flexibility gained by letting Lowry walk isn't enough to see this group growing to substantially more. Lowry is the team's ceiling, and the tank-or-compete decision is made substantially easier if he leaves.
It's by no means a certainty the Raptors will go this route, and you are justified in hating the idea or loving it—this is a visceral, philosophical question with an answer that will vary by perspective—but if the Raptors were to tear things down, here's what it may look like.
Again, the biggest domino is Lowry leaving. Unfortunately for the Raptors, the sign-and-trade option that allowed them to recoup a pair of picks when Chris Bosh departed is a relic of a previous collective bargaining agreement. The sign-and-trade option still exists, but the player involved can no longer receive the extra year his prior team can offer him and the larger raises—Lowry doesn't stand to make a penny more this way than signing as a true free agent. (That the Raptors can offer him up to an estimated $55.1 million more than anyone else remains the reason they're probably still his most likely landing spot.)
That means a team like the Philadelphia 76ers has little reason to surrender an asset to facilitate the move. They can offer him the exact same deal with cap space. A sign-and-trade would only return the Raptors an asset if Lowry wants to land on a team without the full cap space required to sign him, which means Toronto can't necessarily bank on getting something in return. That's tough, but that's the nature of the current collective bargaining agreement.
As covered, it makes little sense to spend to retain Ibaka if Lowry leaves, if Ibaka would even be amenable to that. Keeping P.J. Tucker might then be nice from a culture perspective, but the 32-year-old just spent four seasons in that role with the Phoenix Suns and would probably seek employment on a contender rather than a now-rebuilding Raptors squad. Patrick Patterson might suddenly make sense on a short-term deal to increase his value after a tough end to his 2016-17, but the money he'd command would probably be better spent taking a flier on an upside play.
If the Raptors let all four free agents walk, they would have $81.2 million in salary committed to 11 players and their first-round draft pick, good for about $19.8 million in cap space.
The Raptors might do this quietly because of how much he means to the franchise, but they'd almost certainly try to find a new home for their all-time leading scorer in a rebuilding scenario. DeRozan will turn 28 this summer, and while he's the consummate example-setter the Raptors would want around a young core, the team wouldn't figure to be competitive again until he's on the downside of 30. It could be a case of doing right by the player, too, rather than subjecting him to those tough rebuilding seasons.
With four years and $111 million left on his deal (the fourth year is a player option), DeRozan isn't the easiest of trade chips to make work, but because he signed slightly below the max before the final cap spike, he only stands to take up about 27 percent of a team's cap rather than the 35 percent full-max free agents can command. He's not a perfect fit for the modern NBA with a middling 3-point stroke and shaky defense. He's also the league's best mid-range scorer, is coming off the most efficient scoring season of his career on incredibly high usage, has taken strides as a playmaker, and seems to get better every year.
Who might want him is complicated, and Raptors fans dreaming on a top-five pick in return probably need to recalibrate. Magic Johnson wants a star to build the Los Angeles Lakers around and Nike would surely love a player who modeled himself after Kobe Bryant while growing up in Compton returning home to take over not just Bryant's team but also his sneaker legacy. But DeRozan isn't a tidy fit with head coach Luke Walton's style and the Lakers already have a few young guards they're building around (and, if they keep their pick, could draft another in June). Charlotte, Dallas, Denver, and the Knicks are all varying degrees of interesting, and if the Raptors floated his name, there would surely be offers.
Trading one of the best players in franchise history is tough. DeRozan is too good to keep, though, in terms of assets left on the table and because he'd raise the team's level of play too high to truly tank.
Toronto could try to trade pretty much whoever isn't nailed down and young, but the options are fairly limited. Cory Joseph could be dealt easily but is still just 25 and on a good deal for at least one more year. DeMarre Carroll's contract becomes less burdensome if the team isn't in the tax, and it might make more sense to try to let him rebound rather than using the stretch provision on him in this case. Jonas Valanciunas might still be deemed superfluous given the other centers on the roster, and at 25 and with some theoretical untapped upside could have a market. But his value is probably at a nadir with the center market as flooded as it is, so he, too, might make more sense as a hold.
The Raptors already have seven players on their first contracts plus a pick incoming. They would probably want to keep at least two or three of their remaining veterans around as culture-builder and stop-gap minutes-eaters, at least while their value is rehabilitated.
---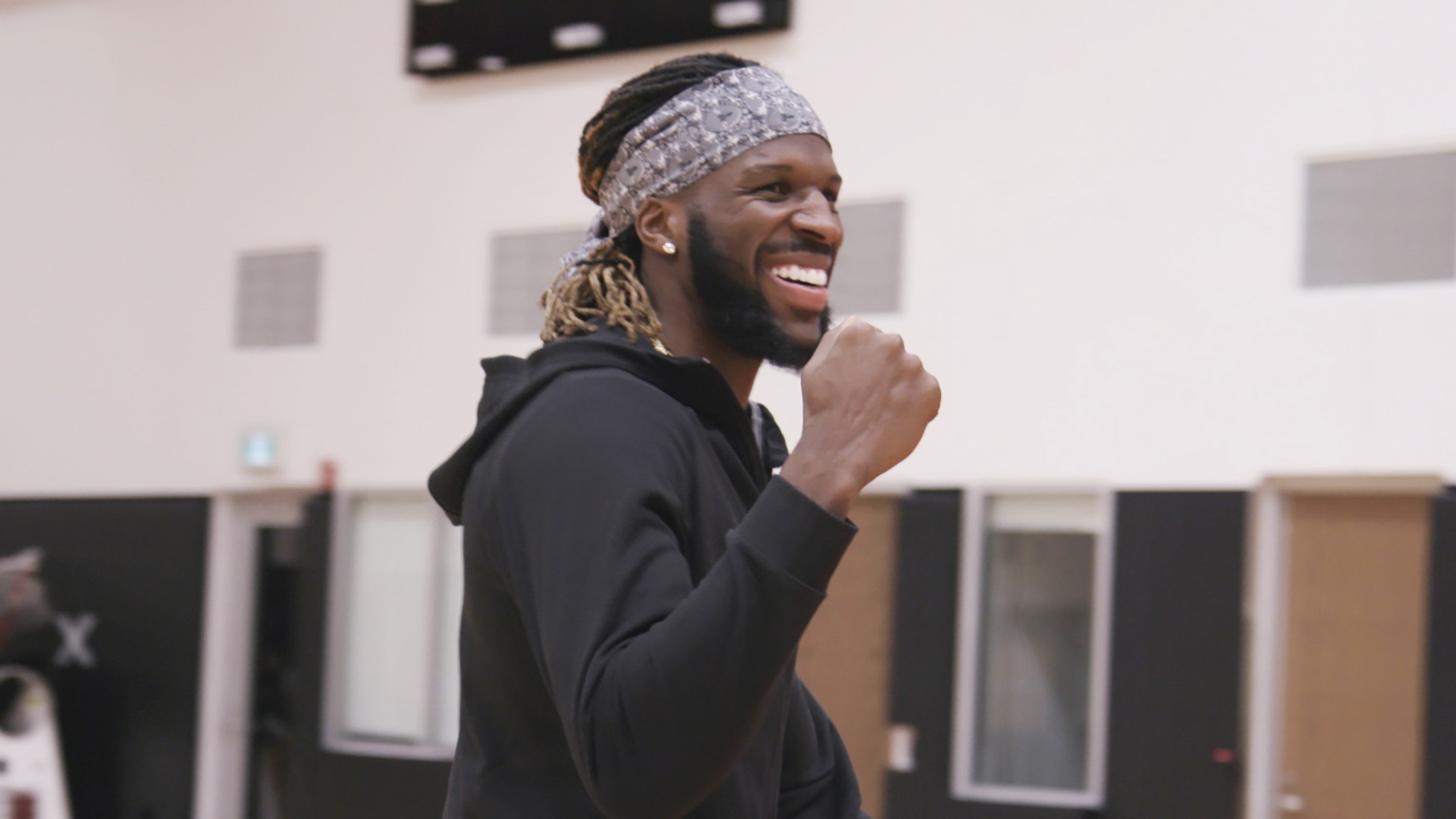 ---
With just shy of $20 million in potential cap space, and substantially more if DeRozan was dealt without taking significant salary back, the Raptors could take a flier or two on younger free agents with upside. This summer's market isn't exceptionally flush, and the Raptors wouldn't want to tie up too much money with a handful of players hitting restricted free agency in 2018 (including Norman Powell), but they might not keep their powder dry entirely.
Among names who would fit the timeline, aren't centers, and have some degree of upside depending on the price, are Otto Porter, Kentavious Caldwell-Pope, Tony Snell, Tim Hardaway Jr., Shabazz Muhammad, Andre Roberson, Joe Ingles, and a bunch more. The RFA class is pretty deep, though it obviously comes with complications and the ability for other teams to match offer sheets.
And there's Dion Waiters. Obviously.
Whether or not the Raptors will trust head coach Dwane Casey to carry out their "culture reset" is somewhat unclear. There's more of a case to be made for it if the Raptors are staying competitive. If they're tearing down and rebuilding, it may make sense to shift in another direction with a fresh voice with player development experience. Whether that's someone on the staff (Nick Nurse or Rex Kalamian), an outside hire, or the promotion of Jerry Stackhouse following an immensely successful season with Raptors 905, the coaching chair would almost definitely be under evaluation. Taking the chance on Stackhouse, who is going to be an NBA head coach one way or another at some point, would seem the best path in a rebuild.
Here's where the realities of a teardown kind of sink in. This isn't a sure thing, and it's not a quick fix. Tanking, or whatever you want to call it (does a "strategic step back" work?), is the best way of acquiring a superstar on balance of probability, and acquiring a superstar is the best way to compete for a championship. Really, though, the odds are still quite slim—you can tank and lose the lottery multiple years in a row (even finishing dead last, the chances of landing the No. 1 pick are just 25 percent), you can be hit by injury luck, things can break right but the timing is off or you make the wrong call (shout out to Primo pasta and sauce), or everything can go well and you still find yourself in the same position Toronto's been in the last two years, with a very good team trying to make the jump to great.
The Raptors would probably be looking at two seasons in the mud, at a minimum. They might be able to land an extra first-round pick in the 2017 draft, but it probably won't be a top one. The draft is strong, though, so maybe Toronto comes out of it with two more solid building blocks. With the league light on tanking teams in the near-term, Toronto's path to a high pick in 2018 might be an easy one, and Chad Ford has called the top of the 2018 draft "spectacular" (with a drop-off after the top tier). Local product R.J. Barrett is currently the No. 1 recruiting prospect for the college class of 2019 (2020 draft class) but could reclassify for 2018, which would put him in line to be a high pick in 2019. You can almost see the #GrinAndBarrett hashtag starting to trend in Toronto.
You can start to see why some like this approach. Draft talk is exciting, and prospects are fun. With strong leadership, it's easy to buy into a long-term outlook and trust the process. It's hard, though. About as hard as the position the Raptors find themselves in if they want to compete, just different. It means at least a few years of being bad, trusting you'll develop talent well, banking on a few breaks in timing and ping-pong balls and health, and hoping it all doesn't just lead you right back to this same spot.