Rich Homie Quan isn't eating pizza, and that's surprising. Read a recent interview with the 27-year-old ATLien, and chances are it mentions that he's chatting over a pie at home or at his favorite parlor on Camp Creek Parkway, enjoying it along with a cup of Hennessy or Patron. From this recurring detail, one could deduce that his diet is straight cheese and tequila, which makes it a minor miracle that he's so skinny.
When I present this theory to him over the phone, he laughs and blames it on his career as a rapper, citing how life on the road has turned pizza from a greasy commodity into a comfort food. In speaking to journalists, an occurrence that's taken on more stressful implications over a tumultuous past two years, perhaps it helps to have something dependable on the plate in front of him.
"Pizza wasn't even my favorite food before I was rapping," he hums out in his laid-back drawl, before sighing out, "I just try to be comfortable, man—to be me."
Today we're talking about his return to music. Not that he ever left, technically; Quan has steadily been touring and recording in the two years since offering the mic drop that was 2015's "Flex (Ooh, Ooh, Ooh)," the catchy club banger that inspired a bajillion Vines of people dancing on their toes while holding their noses like clumsy ballerinas doing the pointe technique around days-old bags of trash. But we haven't heard much of that recorded material, even as many of his hometown contemporaries have maintained prolific release schedules. Instead we've gotten headlines involving Quan and almost every type of controversy one could imagine, from getting in fights with bouncers to squabbling with former collaborator Young Thug to smoking marijuana in front of his newborn son to rapping lines that seemingly condoned rape.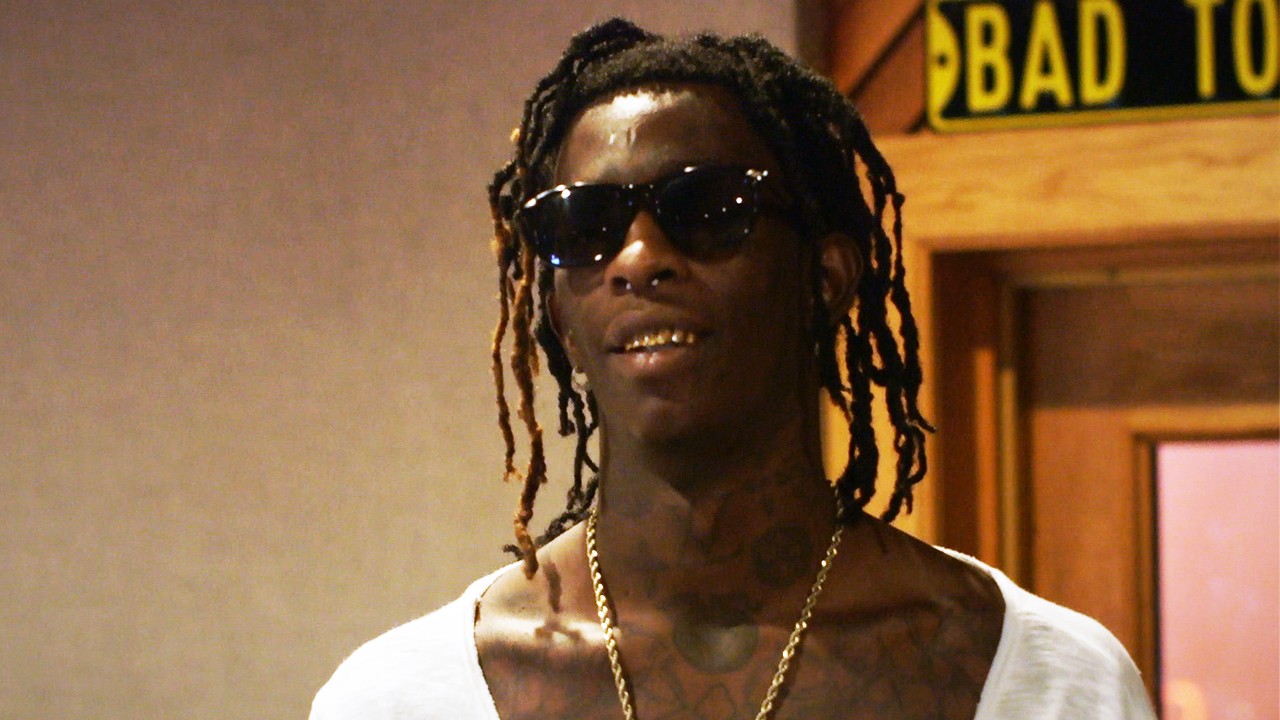 All these negative happenings aren't the reason for the lack of music, though—that, he says, can be attributed to his $2 million lawsuit with his former label, T.I.G. Records, which was finally settled last summer. But the news stories did create a seemingly endless string of disappointments for both Quan and his fans, a dark cloud that made you wonder whether his career was derailing completely. Which is why the release of his new mixtape, Back To the Basics—and its accompanying collection of music videos, which Noisey is premiering below—is a refreshing turn of events. Armed with a new deal with Motown/Capitol, Quan is adopting the mentality he had before all the TMZ coverage, when he was recording at his mom's house simply as a means of expressing himself.
"I feel like I'm a new artist again," he says. "Let me just come back going hard, man. Let me just come back doing me." He echoes that idea on the opener of Back To the Basics, "Never Made It," where he addresses fickle fans and his recent setbacks, crooning, "I'm still aiming for the top like I never made it." Several songs allude to past hits like "Type of Way" and "Walk Thru," commenting on outside reactions to his career and effectively pushing past any old critiques or grudges.
Sonically, fans can expect more of the same from Quan on his new tracks, a mixture of hard raps and soft croons over stuttering hi-hats and booming kicks. His knack for songwriting, shown in brilliant flashes since he first started dropping mixtapes in 2012 following a stint in jail for burglary, hasn't gone anywhere. He's still very much in the conversation as one of the most exciting MCs in Atlanta, despite the fact that "New Atlanta" peers like Migos and Young Thug have passed him in popularity and output. But even as Thug in particular has cemented his place as one of the best rappers in the world since 2014's Rich Gang: Tha Tour Pt. 1, a tape that has aged like fine wine, it's worth remembering that that project was a joint effort. And the duo's other half has plenty of new melodic tricks in store for any listeners with short-term memories about his plans to keep going in.
Lyrically, though, Quan has made some adjustments. After all the controversy, especially the two separate unearthed songs that include lines about sexually assaulting women (Quan has maintained that the leaked tracks were old and from a time when he didn't really know what he was doing as a rapper), this is to be somewhat expected. He's now more aware about what he writes, he says, and he's trying to give his younger listeners a positive and—even more importantly—honest figure to look up to. On Back To the Basics he also hopes to align himself more with lyrically driven MCs like Kendrick and J. Cole, as opposed to the "new generation of music," he says, which isn't "really on lyrics like that anymore."
Stigmas of trap rappers may lead you to question whether Quan has the prowess to be a "lyrical MC," but he's always carried himself with a level of self awareness. This side of him appears often as we talk, especially when we touch on topics like reading (he loves detective novels) and parenting, a skill that he admits is affected by his career choice—but hopefully in a good way ("I'm able to see more, and then I can come home and teach it to my son"). In these moments, you can't help but wonder where all the controversy comes from—how a self-described "homebody" could allegedly punch a security guard in the face and then flee the scene on a speedboat (my favorite outlandish, if embellished, headline of the group).
Quan himself is aware of this contradiction, using the intro of the Basics video collection to address it. Sitting in a dimly lit church next to a priest, he confesses that Dequantes (his government name) and Rich Homie Quan are two vastly different people, signifying an identity struggle. But the music suggests which side is winning. On the upbeat, percussively rapped "Money Fold," for instance, Quan describes setting up a trust fund for his son, concluding, ""When he get older, when he grow up, he can be a better man than me." Back To the Basics ultimately promises a clean slate.
"The biggest misconception [about me] is that I'm a hothead," he says. "I love to prove them wrong."
Still via Back To the Basics video
Reed Jackson is a writer based in New York. Follow him on Twitter.