Illustration by Taylor Lewis
By many measures, Cuba is doing a bang-up job of fighting HIV. The country has long boasted the lowest HIV prevalence of any Caribbean nation, and was recently celebrated internationally for becoming the first country in the world to eliminate mother-to-child HIV transmission.
Over the last five years, however, Cuba has seen a startling rise in the number of new HIV infections. The number of people infected with the virus there increased by almost 90 percent between 2010 and 2015, according to a Prevention Gap Report published earlier this year by the Joint United Nations Programme on HIV/AIDS (UNAIDS).
The report noted that the annual number of HIV infections worldwide remained unchanged during the same interval. However, in Latin America and the Caribbean, new HIV infections have been rising steadily, increasing about 3 percent in the same time period.
While Cuba's increase in new cases is larger than that of any other country in the Western Hemisphere, its total number of cases is still relatively small. UNAIDS estimates only 22,000 Cuban adults are living with HIV—about 5,000 shy of the number in Miami-Dade County.
Cuba famously—and controversially—quarantined its entire HIV-infected population in specialized sanitariums from the late 80s through the early 90s, resulting in better early control of the infection. Though its sanitariums were converted to outpatient facilities in 1993, and only one of the original 14 still stand today, the country's aggressive approach to monitoring and treating its HIV-infected population remains.
When antiretroviral therapy (ART) for treating HIV became available in the mid 90s, Cuba's government was quick to acquire foreign-produced medications to prevent mother-to-child transmission of HIV. Soon after, the country began developing its own methods for producing versions of internationally available generic drugs. In 2001, six locally produced drugs were certified for use, and treatment was rapidly expanded. Although Cuba does not make public the proportion of its ART-treated population receiving locally made drugs, it attributes much of its relatively low HIV incidence to the free provision of locally produced ART.
By the mid 2000s, Cuba appeared to be a success story: In 2003, public health officials reported that 100 percent of HIV-infected people were being treated with ART. And in 2004, only 0.2 percent of Cuba's population was HIV-infected—far less than in neighboring Caribbean countries, where prevalence ranged from between 1 and 3 percent. But infections have crept upward since then, driven largely by infections among men who have sex with men (MSM).
And in the last decade, the increase in new HIV diagnoses has accelerated: According to the Prevention Gap Report, between 2010 and 2015, the number of Cubans living with HIV doubled. Over 80 percent of those currently living with HIV are MSM.
Why the meteoric rise? Dr. Cesar Nuñez, regional director of the UNAIDS program in Latin America and the Caribbean, attributes it to better testing. "In the case of Cuba, it's an epidemiological artifact," he said, "where we just see more new infections because we are looking more aggressively for new infections."
Whether Cuba's testing strategies have changed over the past six years—and if they have, whether for the better—is unclear. Early in the epidemic, Cuba practiced aggressive strategies to find and treat HIV-infected citizens, which required HIV testing for all pregnant women, sexual contacts of HIV-infected people, and people diagnosed with an STD. And between 2008 and 2013, only 10 percent of HIV cases in Cuba were diagnosed late in infection, suggesting that Cuba's testing program was robust enough to catch most cases early.
But in 2015, according to UNAIDS's open database, only 24 percent of MSM and 35 percent of female sex workers had been tested for HIV.
---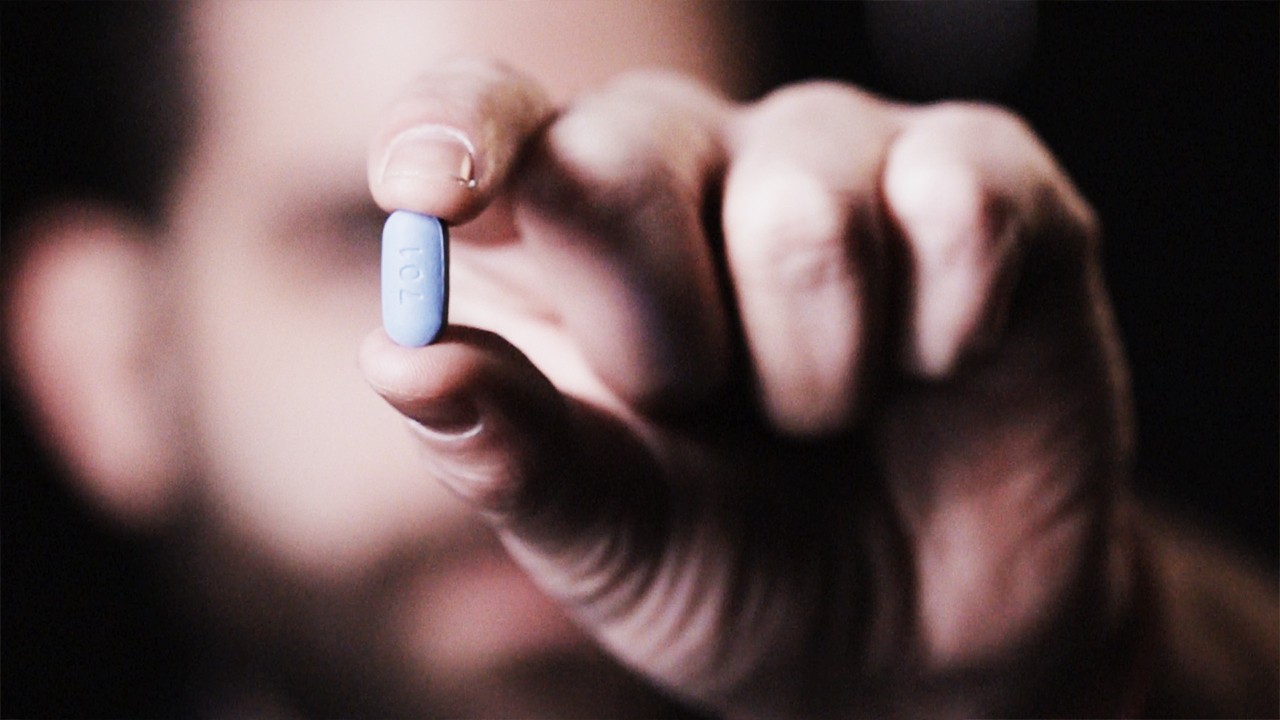 ---
Not everyone is so certain about the reasons behind the increase. "We really don't know," said Dr. Vivian Kouri, a microbiologist at Havana's Pedro Kouri Institute of Tropical Medicine. The country's public health infrastructure mandates thorough contact tracing and diagnostic efforts for all newly diagnosed individuals, she said. Such efforts are a cornerstone of preventing the spread of HIV among sexual networks. And although condom use in the country isn't perfect, 78 percent of Cuban MSM (compared with 73 to 87 percent of American MSM) reported using condoms during their last sexual encounter.
Despite Cuba's early success at producing anti-HIV medications, Kouri thinks the problem may stem from viral resistance to drugs available in Cuba.
One of the goals of effective ART is "treatment as prevention," or suppression of viral levels to the point where circulating particles cannot be detected on blood tests. Having such low viral levels—known as an undetectable viral load—dramatically reduces the risk of transmitting the virus to others. But ineffective HIV treatments allow infections to smolder, resulting in higher viral loads and increasing the possibility of transmission.
Ineffective treatment can mean a number of things, including not accessing treatment to begin with, stopping treatment after starting, or taking a medicine to which one's virus is resistant, said Dr. Paul Sax, an HIV specialist at Brigham and Women's Hospital in Boston. "Any place where you have a higher community viral load because of [any of these reasons], you have more viremia and more transmissions," he said.
How exactly Cuba's public health system will address the increase in new HIV cases remains an unanswered question.
Today, UNAIDS estimates that 69 percent of HIV-infected Cuban adults are taking ART. That's a substantially higher proportion than in other Latin American or Caribbean countries, where on average approximately 55 percent of adults are on treatment.
But that number may not tell the whole story, Kouri said, because of high levels of HIV drug resistance in Cuba. An evaluation of Cuban adults diagnosed with HIV between 2006 and 2011 found that even before any HIV treatment, about 12 percent had a strain of the virus that would not be fully suppressed by antiretrovirals available at the time.
Cuba's capacity to produce the latest HIV drugs is unclear. The website of Cuba's Center for State Control of Drugs, Equipment, and Medical Devices lists at least six antiretroviral drugs that are currently produced domestically. Absent from the list is tenofovir, one of the three drugs in the World Health Organization (WHO)-preferred first-line regimen. (Several WHO-recommended "alternate" first-line regimens can be constructed out of drugs produced domestically in Cuba, however. In 2012, most of Cuba's HIV-infected adults were taking one of these regimens.)
About 59 percent of Cubans on ART today are being effectively treated, according to UNAIDS's open database. One of UNAIDS's three major global HIV targets is achieving viral suppression among 90 percent of HIV-infected people taking ART by the year 2020.
An additional menace to HIV control is a clinically aggressive subtype of HIV unique to Cuba. As described in a presentation by Kouri at a November 2016 conference of the American Society of Tropical Medicine and Hygiene, the CRF19_cpx strain is the third most common HIV subtype in Cuba, and has been associated with rapid progression to life-threatening disease—within three years of infection, instead of the usual six to ten years. People with faster disease progression usually have higher levels of HIV in their blood and genitals, making them more contagious, said Sax. A population affected by a rapidly progressing strain could expect to see faster spread of disease than one without such a strain.
Of these other hypotheses, said Nuñez, "We were not aware." And how exactly Cuba's public health system will address the increase in new HIV cases remains an unanswered question.
However, the commitment to try is there, he said: "They are really aiming to meet the [UNAIDS global HIV targets] by 2020."
_Keren Landman is a practicing physician who specializes in infectious diseases and public health. Follow her on Twitter._