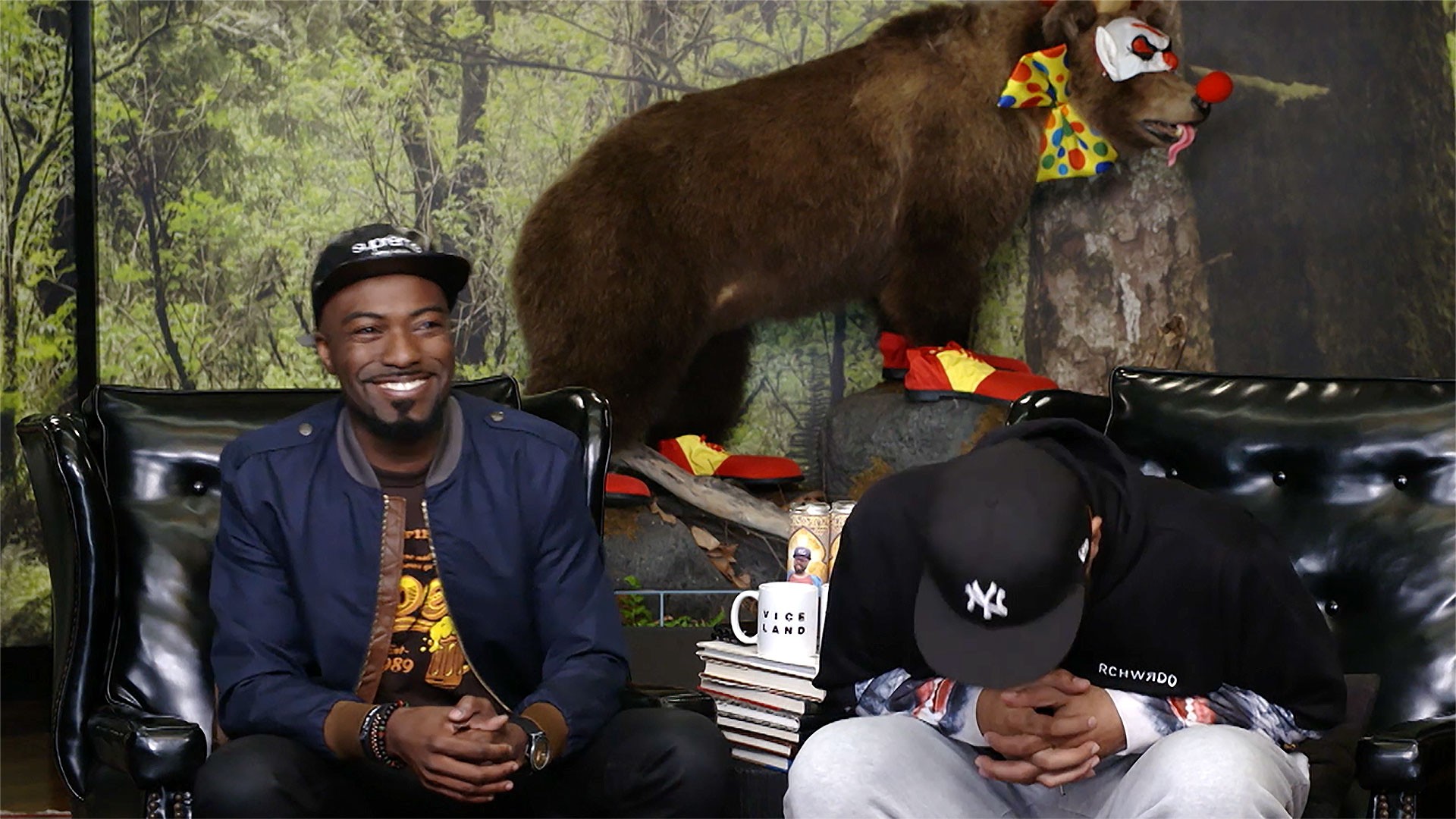 Remember when no one could shut up about the music world's two biggest "it" couples, Rihanna and Drake, and Taylor Swift and Tom Hiddleston? Alas love is fickle, and so are pop-culture consumers, which is probably why people are obsessed with the possibility that Taylor and Drake are having a cozy winter rebound romance.
During the latest episode of VICELAND's Desus & Mero, the hosts discussed the #Trake (#Draylor?) dating rumors. Drake apparently took Swift to meet his mom, and that's totally a sign of true love, right?
But even if these rumors are true, both of them are likely already writing fire tracks about their breakup before their so-called relationship actually begins, since this is Taylor Swift and Drake we're talking about.
Watch tonight's episode of Desus & Mero for free online now, and be sure to catch new episodes weeknights at 11 PM on VICELAND.