Above: Recent collaboration by a few of the loudest writers in the area.
Since music and graffiti have historically been parts of culture that have brought people together, it wasn't long before a crossover occurred. Here are twenty of my favorite examples.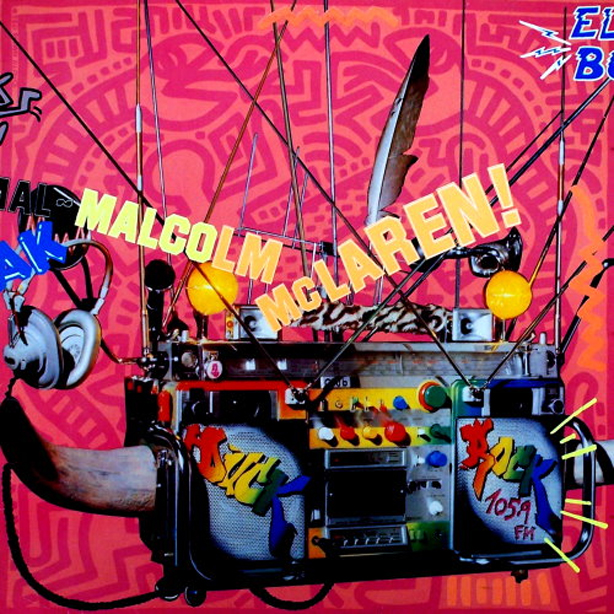 1) Malcolm McLaren - Duck Rock
This dance/punk/hip-hop crossover LP by UK's troublemaker producer Malcolm McLaren helped introduce hip-hop to the United Kingdom. The artwork is a collaboration between a few notable artists including legendary Brooklyn graffiti artist Donald Joseph White (a.k.a. Dondi) and pop/street NYC artist Keith Haring.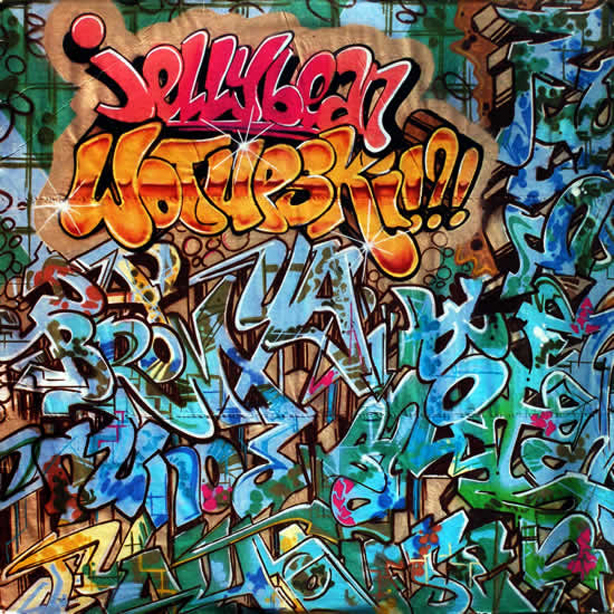 2) Jellybean - Wotupski!?!
In 1984, the highly-regarded New York dance DJ and producer known as John "Jellybean" Benitez slapped his name on this LP and the rest was history. With some help from "United Artists" subway spraying crew members Seen and Duster, Jellybean's Wotupski!?! became an instant icon.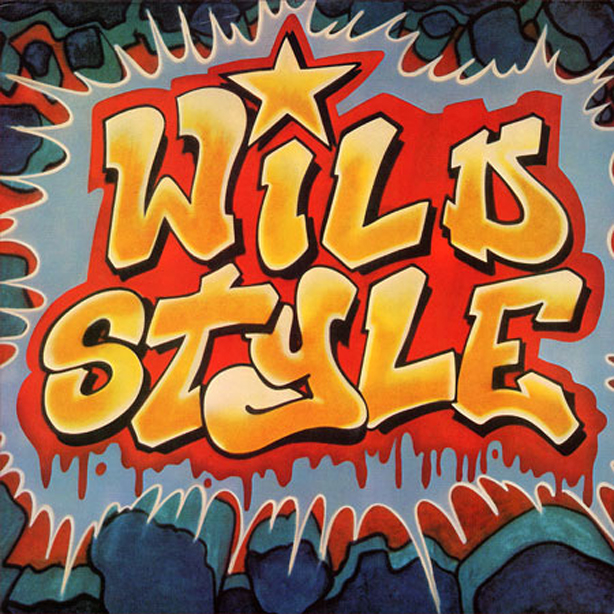 3) Wild Style (Soundtrack)
Originally based on an end-to-end subway piece done by Dondi, the Wild Style logo was eventually perfected and finalized as a mural by Zephyr, Sharp, and Revolt. Ironically, the graffiti style now referred to as "wildstyle" is actually a very complex, noisy, and sometimes difficult to read style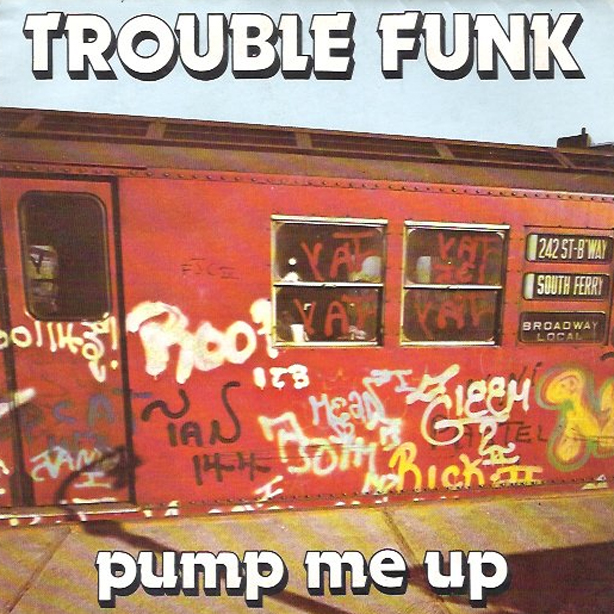 4) Trouble Funk - Pump Me Up
D.C.'s Trouble Funk featured a photo of a rocked out 1 train on the cover of their hit single "Pump Me Up." The train was hit up by early writers from the Bronx to downtown Manhattan, before then-New York mayor Ed Koch started his campaign aimed at "cleaning up" NYC trains and walls.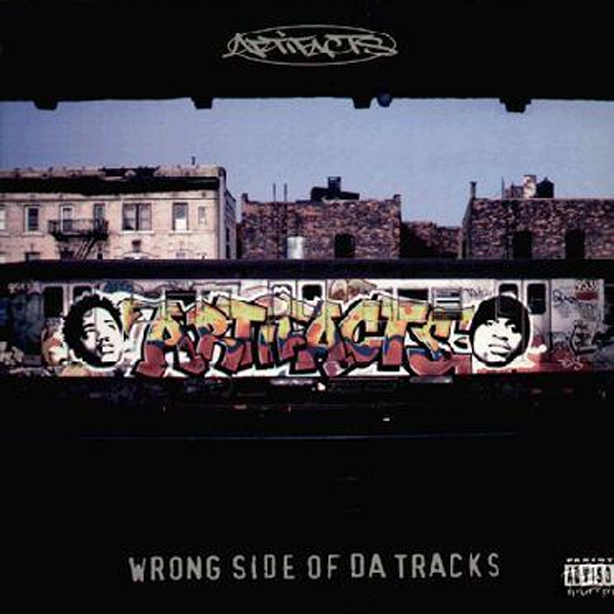 5) Artifacts - Wrong Side of Da Tracks
On the cover of this famed single, Newark, New Jersey rappers Tame One, DJ Kaos, and El Da Sensei show off what they love to do when they aren't rhyming together: paint.
With the help of Todd James (a.k.a. Reas), the boys threw together a 1994 cover that was ahead of its time then and still holds up today.
6) Rammellzee vs. K-Rob - Beat Bop
The song that became the theme for the famous Style Wars comes equipped with an extremely memorable cover. Manhattan street artist Jean-Michael Basquiat is responsible for this one, amid a losing rap battle between early graffiti pioneer and cosmic rapper Rammellzee and supporting rapper K-Rob. The result of the battle left Rammellzee and K-Rob the obvious vocal victors, yet the mysterious decision that Basquiat made to omit an "L" from Rammellzee's name on the back cover became an unexplained last word.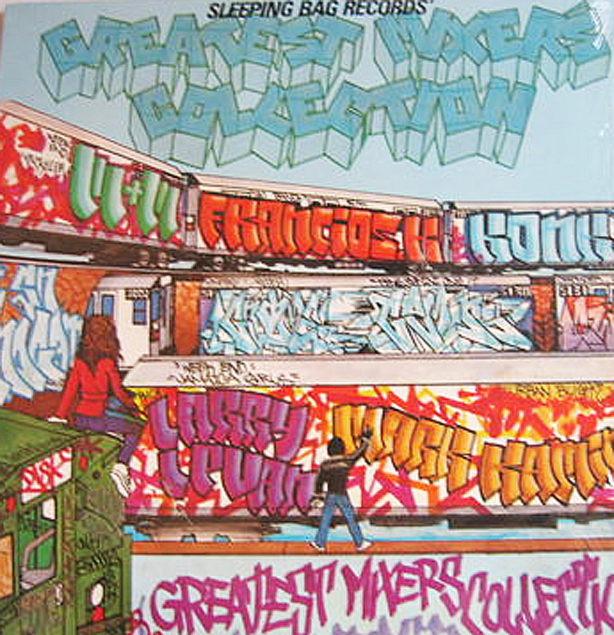 7) Sleeping Bag Records - Greatest Mixers Collection
Q: What's even better than a compilation album that features remixes by Larry Levan and Danny Krivit?
A: An album that also features Konk and M+M burners on the cover.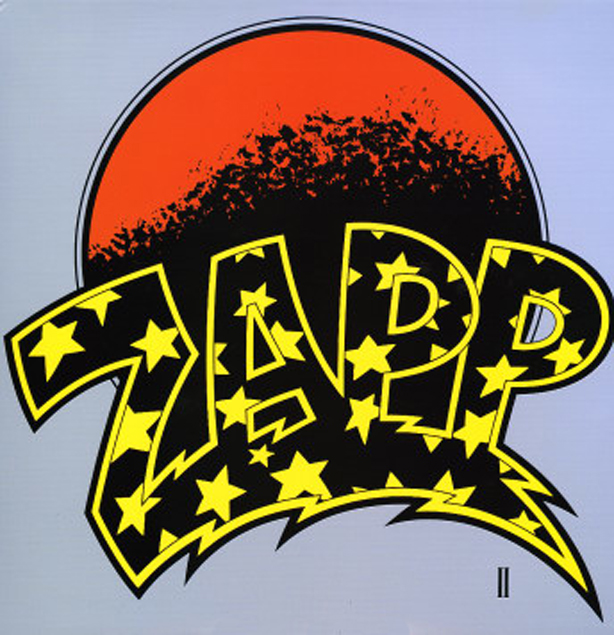 Ohio P-funkers ZAPP may have the best graffiti-inspired logo you've never seen.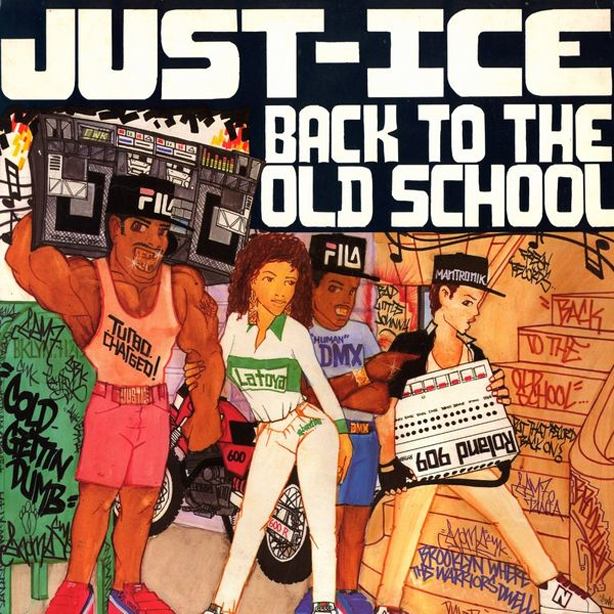 9) Just-ICE - Back To The Old School
Fort Greene, Brooklyn's game-changing hardcore rapper Just-ICE was also ahead of the curve with his debut album art. CWK writers Gnome and GEM7 handled this one.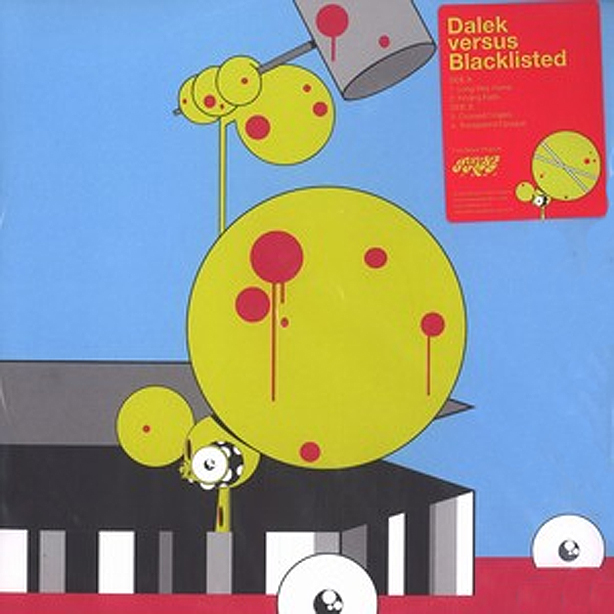 This is what happens when a Philly hardcore band hires another graffiti-artist-turned-graphic-design success story.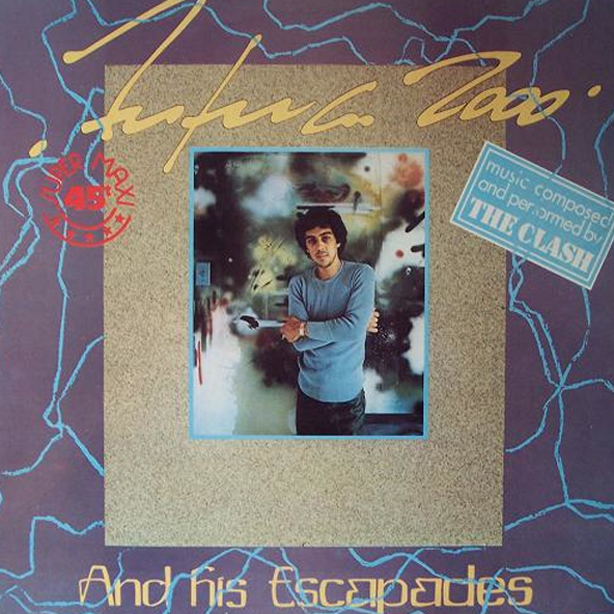 11) Futura 2000 - Futura 2000 and His Escapades
Futura 2000 began his graffiti work on New York subways in the 1970's. In the early 1980's, his painting became part of The Clash's live presence and changing image, marking the beginning of Clash guitarists Joe Stummer and Mick Jones's creative differences. Futura 2000 style would also evolve over the years and he would end up featured on countless album covers and included in product designs as well.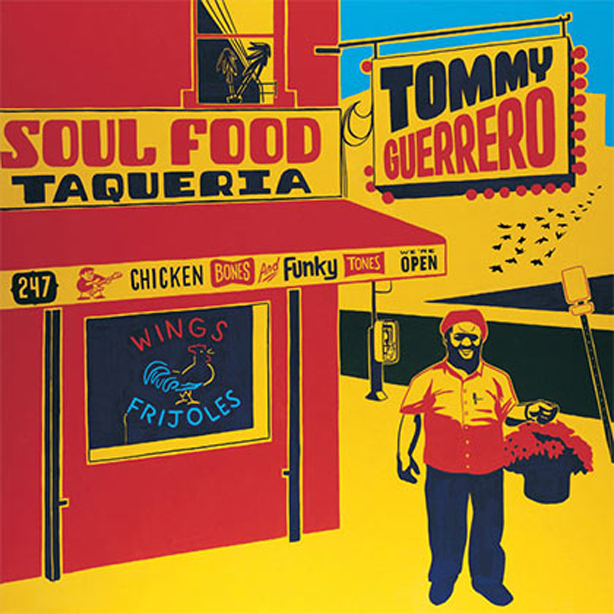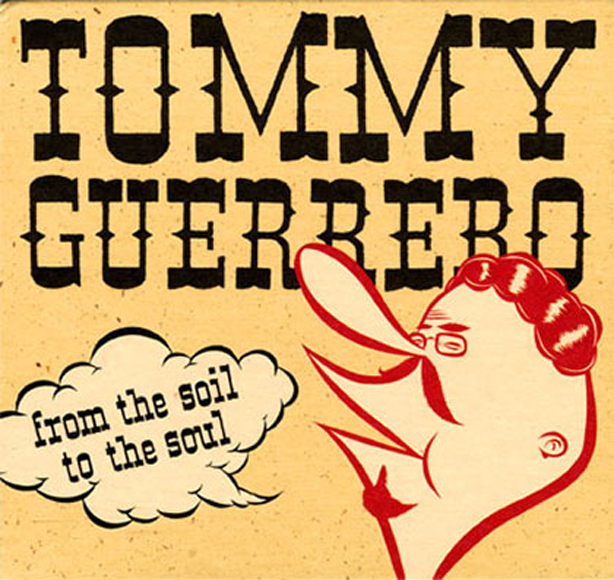 12) and 13) Tommy Guerrero - Soul Food Taqueria and From The Soil To The Soul
If you didn't think Tommy Guerrero was cool enough just as one of the original members of skateboarding's Bones Brigade, you should check out his solo albums. His style spans from indie/art rock to indie hip-hop with a touch of Latin. It almost makes perfect sense that famed writers Steve Powers (a.k.a. Espo) and Barry McGee (a.k.a. Twist) would agree to doing album covers for Guerrero.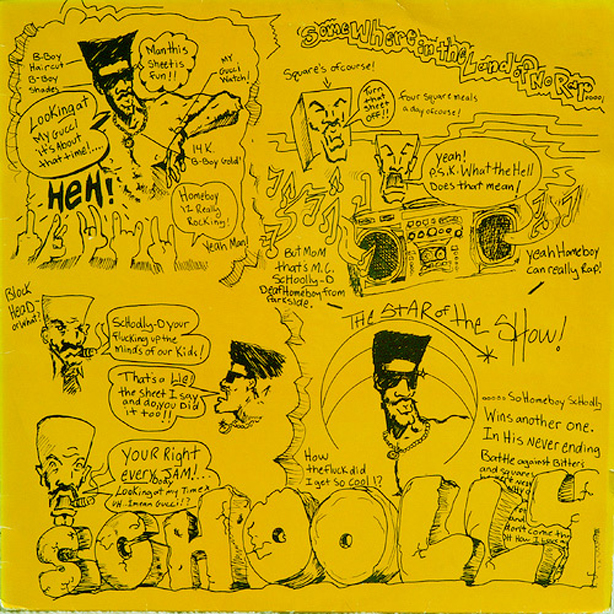 14) Schoolly D - S/T
Philadelphia rapper Schoolly D didn't need any help when whipping up his Philly-graffiti inspired album artwork. He did it himself.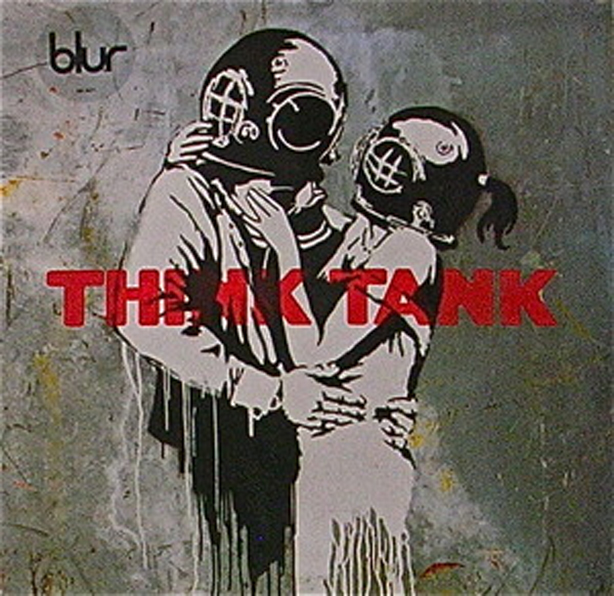 15) Blur - Think Tank
The mysterious British stenciler who goes by the name of "Banksy" came to the rescue when Brit-pop stars Blur needed a cover design. No one's really sure who Blur made the check out to, though.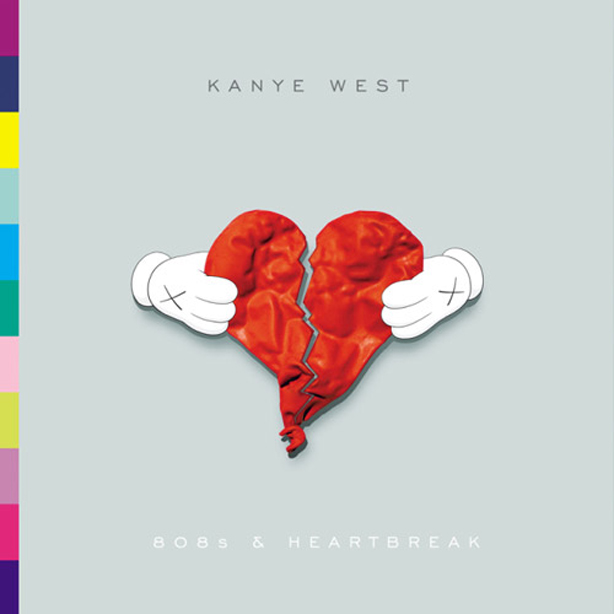 16) Kanye West - 808s and Heartbreak
Jersey City's Brian Donnelly (a.k.a. KAWS) came onto the scene in the 90's when he began to seamlessly incorporate his art into advertisements in the urban public. Later came the prestigious art gigs, collectable toy line, and high paying jobs like the one he got with Kayne. Take a guess at how much he got per glove.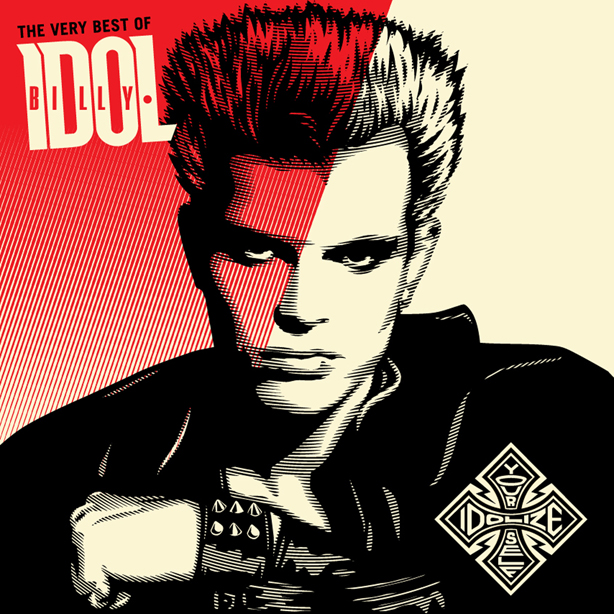 17) Billy Idol - The Very Best of Billy Idol
Frank Shepard Fairey blasted your entire world with ANDRE THE GIANT HAS A POSSE stickers, changed the look of the Mountain Dew logo forever, made a sensational poster for President Obama that is recognized globally, and did about a million and a half other projects that have touched your life somehow whether you like it or not. Shepard has also worked extensively on album art, including this one.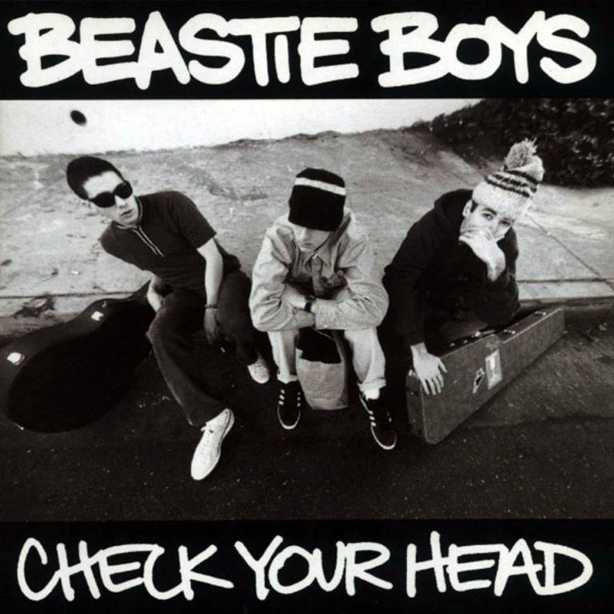 18) Beastie Boys - Check Your Head
New York original Eric Haze used to write "SE3" before changing over to "HAZE." From the early 80's and into the 90's, he was at the top of his game, creating logos for successful hip-hop groups and essentially laying down the visual foundation for graffiti handwriting.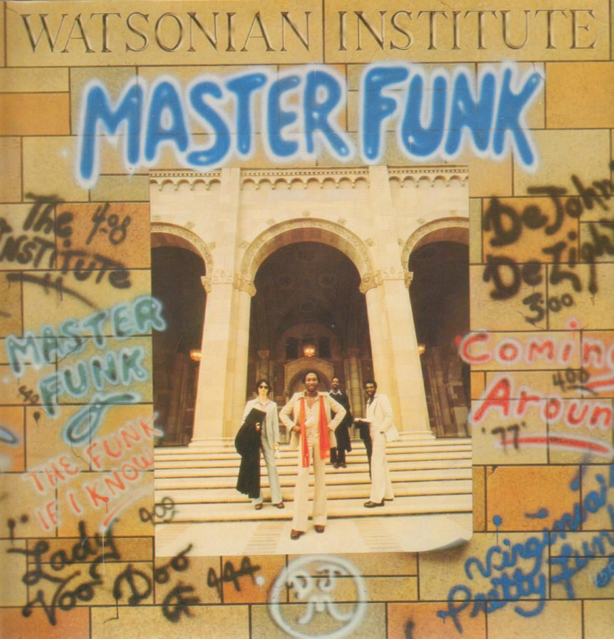 19) Watsonian Institute - Master Funk
This late 70's LP shouts out an early "pre-graffiti" style of simple "writing." Words, names, phrases, numbers and dates were basically handwritten on walls, trains, and public fixtures and sometimes outlined in various colors.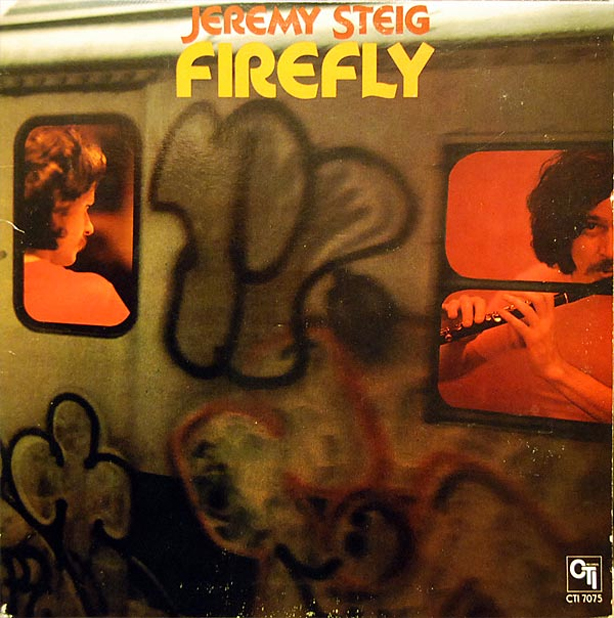 20) Jeremy Steig - FireFly
CTI Jazz flutist Jeremy Steig cashed in on the early graffiti scene by superimposing himself inside a train covered with simple fill-ins on this 1977 album. Original pieces like these began their prominence in the Bronx and would range from two to four characters each.