Community members gather in front of the marker commemorating the lynching of Mary Turner and the other 1918 victims. Photos by author.
Exactly 100 years ago this month, a wave of lynchings swept through the area around Valdosta, in south Georgia. After the murder of a white farmer, a mob of nearly 300 white people went searching for the perpetrators and wound up killing 13 people—including a pregnant woman named Mary Turner and her unborn child—most of whom had no role in the murder. It was such a horrific event that hundreds of black people fled the area, and yet the atrocity wasn't remembered with any marker or official commemoration until nearly a century later.
We know about the lynchings today thanks to the contemporaneous accounts collected by NAACP investigator Walter White and a few local newspaper reports. The story that emerges is so horrifying you don't want to think of it as happening just 100 years ago:
It began with Hampton Smith. An abusive white employer, Smith often had to resort to the debt peonage system as a way to find workers for his farm. Back then, it was common for cops to arrest black people on frivolous charges, then give them fines they couldn't pay. But employers like Smith could pay off those fines, then force the black arrestees to work off their debt—a system that took the place of slavery in many parts of the South.
It was in this system that after being issued a $30 fine for rolling dice, 19-year-old Sidney Johnson found himself under Smith's thumb. When Johnson refused to show up to work one day due to an illness, Smith beat him even though Johnson had already worked off his fine. It was incidents like that one that led disgruntled workers to gather at the home of Mary and Hayes Turner, who had a lengthy history of grievances while working for Smith. (The farmer had beaten Mary Turner on several occasions.) During the May 13, 1918, meeting, Johnson supposedly directed the plot to murder Smith, which came to fruition three days later; another employee, William Head, allegedly stole a shotgun from Smith and gave it to Johnson to commit the murder. Smith's wife was also shot by Johnson, but survived.
The shooting, along with false rumors that Smith's wife was raped, led to a mob of nearly 300 white people to seek out anyone potentially involved in the crime. One of the mob leaders, an undertaker named Samuel McGowan, claimed that even if the Germans invaded the area (this was near the end of World War I) the lynchings would still be carried out.
The resulting lynching massacre was one of the worst moments in a dark period of American history when black people were oppressed by the threat of organized mob violence. Events such as these have been memorialized in Alabama's Lynching Museum, but they have also been more quietly commemorated by communities across the country that still bear the scars.
On Saturday a few dozen people, including several descendants of the victims, gathered at the Webb Miller Community Church in Hahira, Georgia, to mark the 100th anniversary of the lynching massacre. The Mary Turner Project, a group devoted to raising awareness of the 1918 events, have organized similar gatherings every year around the anniversary of the death of Mary Turner. The annual commemoration is a place to share and re-tell the victims' stories and to help heal the lasting wounds.
"I don't know a whole lot about the story because I was older when we found out about everything." said Audrey Grant, the great-granddaughter of Mary Turner. "We would ask my grandmother different things. She would just hold her head down and say, 'Well, they say the white folks killed my mama,' and she wouldn't talk about it."
---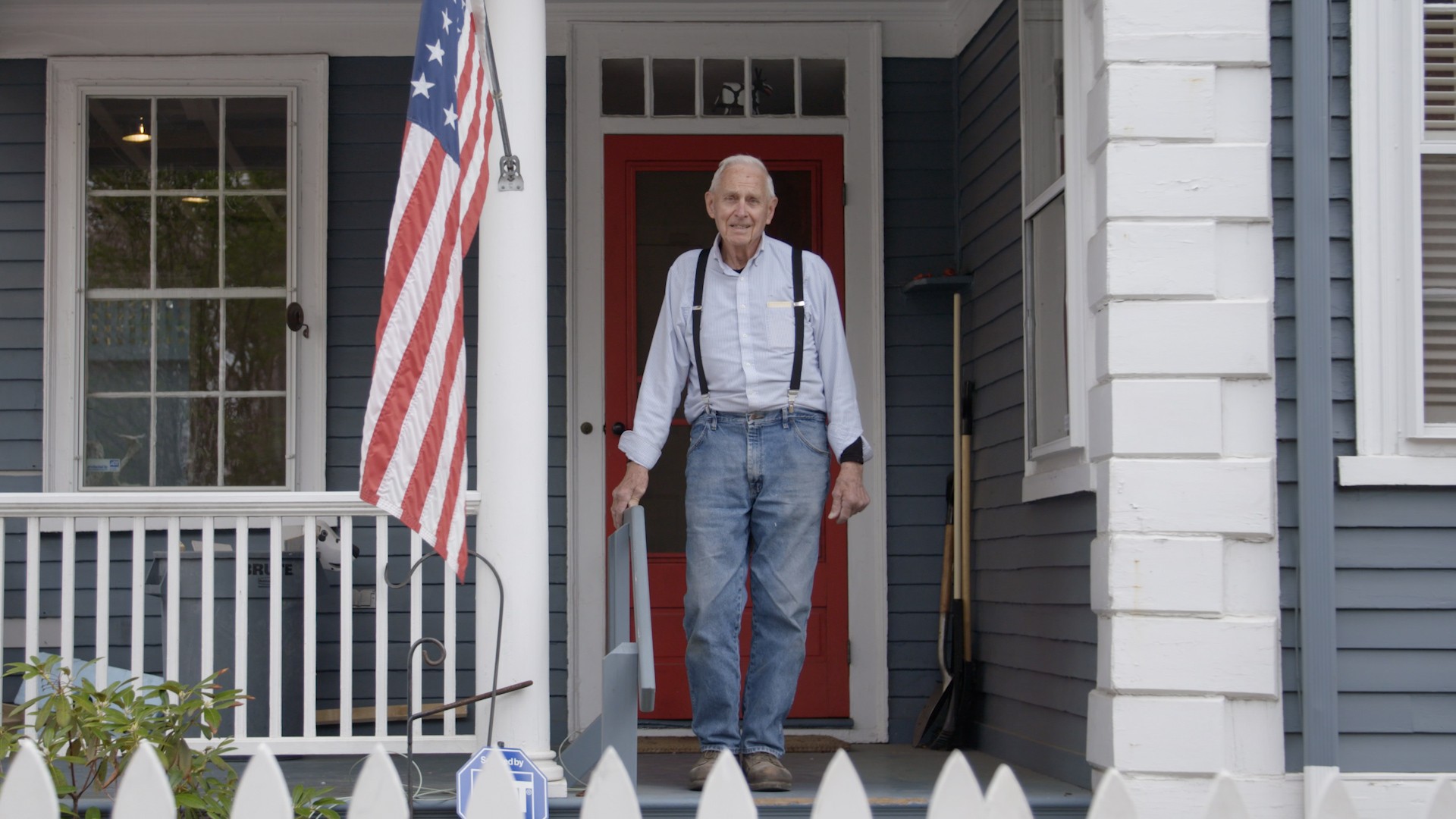 ---
Head, the mob's first victim, was captured by the mob the day after Smith's murder. Though the mob initially planned to gather each individual thought to be involved in the crime to lynch them as a group, Head was lynched shortly after his capture. They hanged him on an oak tree five miles outside Valdosta, then fired several bullets into his body. Will Thompson and Julius Jones were captured by separate mobs shortly after and similarly hanged, their bodies left dangling from the trees. Hayes Turner had been arrested for involvement in the murder plot and was being transported from one jail to another when 40 masked men kidnapped him and hanged him, too. Convicts were ordered to cut down the body and bury him two days later.
Eugene Rice, another Smith employee, was accused by the mob of attending the meeting to plot the murder, then captured and hanged. The mob then murdered another three men who were never identified. Chime Riley was hanged and then weighed down with clay turpentine cups and thrown in the Little River near Barney, Georgia. Simon Schuman was pulled out of his home by the mob near Berlin, Georgia, never to be seen again. None of these six men were involved in Smith's murder but were rather encountered randomly by the lynch mob.
But the worst was yet to come. When the mob approached Mary Turner, the pregnant woman "apparently stated that her husband knew nothing of the plot to murder Smith, was not a party to the crime, that her husband's hanging was unjust, and if she discovered the identities of the members of the mob she would swear out warrants against them," wrote Christopher C. Meyers, a professor of history at Valdosta University, in a 2006 article in the Georgia Historical Quarterly. The Atlanta Journal reported at the time that Turner's lynching was incited by her "unwise remarks… about the hanging of her husband."
From Meyers's account:
The mob tied her ankles together and hung her to a tree head down and gasoline from automobiles was poured over her. Turner's clothing was burned off her body. A member of the mob produced a sharp knife and her stomach was laid open; her unborn child fell to the ground. Hundreds of bullets were then fired into Turner until she was barely recognizable as a human being. Both Turner and her child were buried about ten feet from the tree, the grave marked by a whiskey bottle with a cigar placed in the neck.
"The thing that is most disturbing about the incident of the lynchings is who could be so cold, heartless, and gruesome to murder someone for speaking up for justice and get up the very next day, attend someone's church, and feel justified in what they did," said Randy McClain, the great-nephew of Mary Turner. (His great-uncle William Head was also lynched.) "She stood for what she believed in. She fought for what she believed in. She was killed for what she believed in."
Sidney Johnson managed to elude capture from the mob and law enforcement for a week, thanks to the assistance of a man named John Bryant. But Bryant ultimately tipped off the police. When caught, Johnson opened fire on the officers and was killed in the ensuing gun battle. The mob, dissatisfied with not having a direct hand in Johnson's killing, tied his body to a car and dragged it through the streets of Valdosta, then transported it to Barney, where he was put on display and publicly burned.
No one was ever charged or reprimanded for any of this. None of the crimes were ever officially documented, even though their impact was such that NAACP investigator Walter White estimated 500 black people fled Lowndes County in their wake, part of the "Great Migration" out of the South that was at least partly a consequence of this kind of racist terrorism.
For decades, the stories of Mary Turner and the other victims were largely ignored, even within the local community. That began to change in 2007, when local resident John Rogers and former Valdosta University sociology professor Mark Patrick George founded the Mary Turner Project. "Even the families rarely talked about it," Rogers told me. A couple weeks after they discovered the location where Mary Turner was lynched, Rogers and Mark worked together with students at Valdosta University and with descendants of the victims to start organizing historical documentation.
Today, a highway historical marker commemorates the atrocity, though even that effort was difficult. The Mary Turner Project fought with the Georgia Historical Society, which maintains and presides over the state of Georgia's historical markers, for nearly two years over the text that would be included on the it. According to George, the historical society tried to insist Smith, the murdered white farmer, be named first on the list of victims. Georgia Historical Society Director of Programs Christy Crisp told me the marker text proposed by the society included Smith's name, which would have happened to come first in discussing the sequence of events. (His name was ultimately left off the marker.)
In 2013, four years after the marker was erected, someone vandalized the plaque by shooting it five times. The Mary Turner Project turned down an offer from the Georgia Historical Society to replace the sign. George told me, "We think those bullet holes reflect something important, it reflects how some people still think about this."
"Every community has atrocities," said George. "People need to know their local history… We should tell the truth and have accurate history. The other part of it is we are in a white supremacist nation, it's in our DNA, it's 400 years old and hasn't stopped at all. Donald Trump is the latest visible version of it."