Photo by Aaron Doster-USA TODAY Sports
There have been other hyped prospects before. There have been famous sons of notorious former players and there have been notorious sons of famous players. But we've never seen anything quite like Vladimir Guerrero Jr.
Guerrero's play itself is remarkable. The youngest player in the Double-A Eastern League, two levels below baseball's major leagues, Guerrero smashes any baseball thrown his way, boasting an eye-popping batting line matched only by his incredible plate discipline, walking more than he strikes out.
Plenty of players have feasted on the unrefined offerings of the upper minors. But with Guerrero, the numbers are backed up by the consensus belief that we're seeing one of the best teenaged hitters in a lifetime. Scouts and talent evaluators, those with real skin in the game and reputations to uphold, turn up the hyperbole where they're usually injecting sober realism (see here).
The Guerrero hype has built up steadily over the last 18 months or so, but it recently exploded. In early May, with scouts on hand to confirm what they heard, Guerrero homered. And then he did it again, his second of the game. This time rocketing a ball off the hotel adjacent to his New Hampshire Fisher Cats stadium in Manchester.
A few hours later, MLB Network came knocking. Vlad Jr. did not disappoint, blowing the mind of former big leaguer Carlos Pena by swatting an opposite field home run… off a tee. As Pena states "this is not normal."
What Guerrero's doing is, in fact, not normal. He's nearing a promotion to the highest level, while flirting with a .400 average as a 19-year-old in his third year of professional baseball. He won't turn 20 until next spring training.
The towering home runs and social-ready highlights come on the heels of Guerrero's most miraculous act yet—turning the final exhibition game of the Blue Jays spring training campaign into something unforgettable. Guerrero hit a walkoff home run in Montreal, wearing his father's number, standing upon the same sickly green carpet in the same decrepit antique stadium, is sure to be the only Grapefruit League home run any sane person will ever remember.
These feats of strength were delivered in near real-time to legions of plugged-in baseball fans; breathless reports and grainy video of bombastic blasts that, in years past, would only arrive weeks after the fact in the pages of Baseball America or cryptic second hand scout-speak relayed via a wizened ex-jock turned broadcaster. And so the legend grows (as does his troll game).
In baseball, there are prospects and then there are Prospects. Guerrero is the realest of real deals, sitting near the top of all prospect ranking lists this winter (ranked third by the venerable Baseball America, fourth by Baseball Prospectus and so on), and has cemented his position with incredible production over the first month of the season.
These lists provide nice web traffic and spirited online discussions, but they're equal parts art and science. The road to the big leagues is long and littered with the bodies of those once dubbed "can't miss." Outside the maniacal silos of Baseball Twitter, the vastness of baseball's minor league system, with each of the 30 big league teams overseeing as many as seven minor league affiliates apiece, puts acres of space between fans and their favourite team's next big thing.
With high school, college, and international players signed as teenages and then stashed into international academies for years at a time, most casual fans don't know much about the farmhands before they arrive in the majors.
---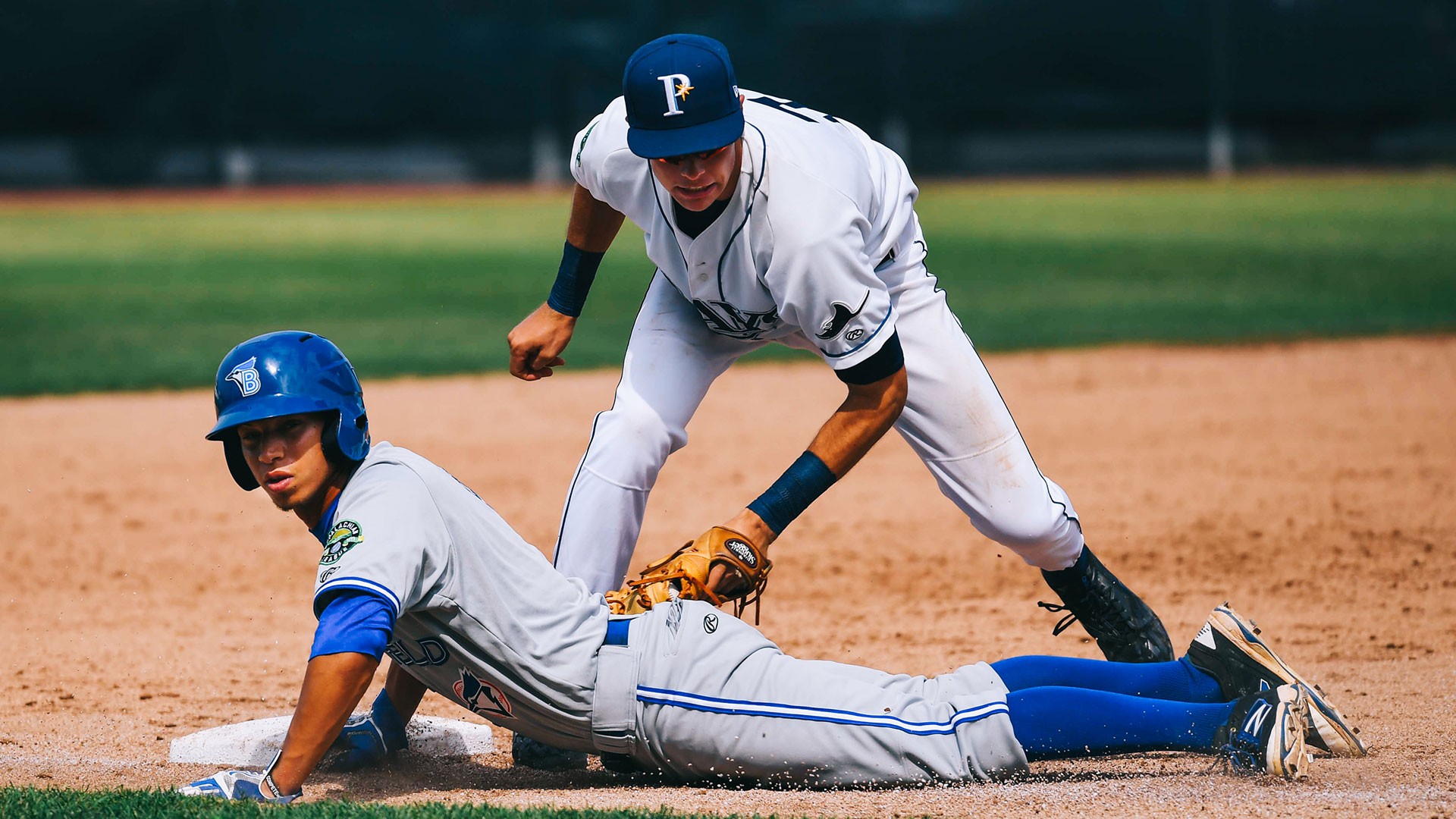 ---
Occasionally, a prospect transcends baseball's economy of scale, breaking into the mainstream conversation before debuting in The Show. Bryce Harper made waves on the cover of Sports Illustrated with adolescent batting practice exploits and his father's stage dad hustle jump-started his professional career, eventually becoming the first overall pick in the 2010 MLB draft (and then reaching the majors at 19, like Mike Trout, and presumably Vlad Jr.).
But Harper was just another prodigy from a baseball hotbed, the 99th percentile version of the youth sports industrial complex that churns out dozens of high-end talent each year, his dad another faceless white dude in a moisture-wicking polo with a gleam in his eye.
From his father, Vlad Jr. inherited more than just preternatural hand-eye coordination, brute strength, and uncanny bat control. Among baseball fans, especially those in Canada, the Guerrero name comes complete with a mythos all its own.
The elder Guerrero was elected to baseball's Hall of Fame in January, 2018, voted in by the Baseball Writers' Association of America in just his second year of eligibility. A well-earned honour, given Vlad's body of work across 17 major league seasons.
The legend of Vlad Guerrero extends beyond the numbers on his baseball card to his aura on the field. Few modern players have the same "I bet he can hit it over that mountain" vibe, a mythology borne of playing in total obscurity (Montreal) and, later, relative obscurity (Anaheim.)
Several of Vlad Jr.'s current teammates in New Hampshire boast big league lineage, too. Cavan Biggio's father amassed more than 3,000 hits and is a Hall of Famer. Bo Bichette's dad slugged home runs at a prolific rate for a decade. But neither of those players, decorated as they might be, can match the sheer excitement and fun represented by Guerrero.
Launching cannon throws from right field, golfing balls bounced over the plate for hits, the former Expo lit up nightly highlights in a time when those Sportscenter loops provided the only access to Guerrero's greatness for baseball fans at large.
His son carries that air of mystery with him, too, despite being his own man and a player very much unlike his father. For this very reason, each scouting report makes great pains to point out their differences, as not only does Vlad Jr. show more plate discipline than his father, he shows an ability to control the strike zone like very few power hitters in the game today.
As the almighty "K" changes the way in which baseball is played, Vlad Jr. bucks the trend, having walked more than he's struck out throughout his minors career. Despite his age (more than five years younger than the average player at his current level), Guerrero has amassed four times more hits than strikeouts in Double-A, while drawing walks and hitting for power like a seasoned veteran.
Double-A is yet to challenge Guerrero, who looks every bit a major leaguer despite his youth. He's on track to become one of the youngest players to ever wear a Blue Jays uniform. For most Jays fans, the day can't come soon enough.
Vladimir Guerrero Jr. is the perfect storm. His surname captures the attention of casual fans and astute die-hards alike. His performance puts him on a shortlist of the most promising minor leaguers in the game today. His potential hints at true greatness, allowing all fans to dream as big as they dare. His era captures his every move, ratcheting up the excitement to a fever pitch with each highlight buzzing across social media channels.
The wait will soon be over. The Blue Jays front office will begin to clear out their roster logjam to make room for this singular talent—an unprecedented star forming before the entire baseball world.