Image via CP.
A few years ago Rolling Stone retracted a story about an alleged gang rape at the University of Virginia that turned out to be false. The piece, called "A Rape on Campus," was subject to an investigation by the Columbia Journalism Review, which delivered a scathing report on the magazine's journalistic missteps.
The reporter was later found guilty of defaming a dean at the school, and the magazine was ordered to pay $1.65 million to the fraternity at the centre of its story.
Media types followed the incident with morbid fascination: It was every journalist's worst nightmare. At the time I remember thinking it was a cautionary tale on the importance of meticulous reporting, even when the subject is sensitive and the questions we ask feel intrusive and uncomfortable. I also remember an occasionally sexist guy friend sending me a link about the controversy to back up his belief that false accusations are not that uncommon. (They are.)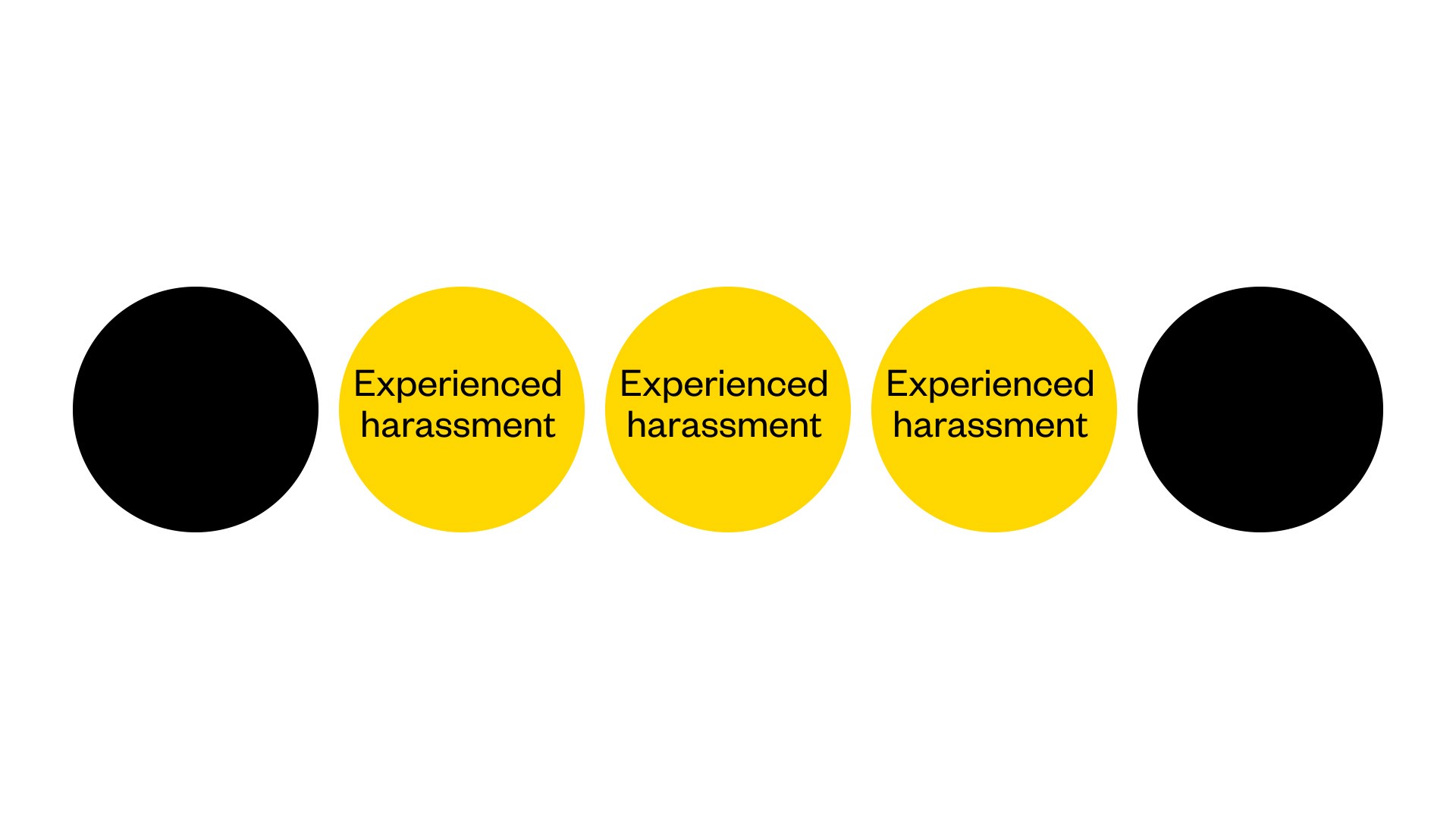 Fast-forward to 2018, when stories exposing sexual predators are unfolding at break-neck speed. While much of the reporting has been excellent, it's hard to deny that errors and a shifting, or arguable loosening, of standards are also becoming more common. And while getting things wrong is an issue for an outlet's credibility, it's really victims of sexual assault who suffer most from our carelessness, along with the #MeToo movement itself.
Recently, it seems CTV failed to corroborate a couple details in its investigation into sexual misconduct allegations against Patrick Brown, former leader of Ontario's Progressive Conservatives.
The outlet initially reported in late January that one of Brown's accusers was in high school and not of legal drinking age when she met Brown at a bar in Barrie, Ontario. The accuser said he took her and her friend back to his house, gave her alcohol, and asked her for oral sex. She said she briefly complied before leaving. On Wednesday, CTV said the accuser told them she was in fact an adult and not a minor in high school when the alleged incident took place a decade ago.
Brown lashed out on Facebook later that day, saying that CTV "fabricated a malicious and false report about me from two anonymous accusers. After a long three weeks, CTV News has now admitted that it got it wrong."
Brown has repeatedly denied all of the allegations. He is threatening to sue CTV and in an interview with Global News, described the story as a "fabricated political assassination." It's worth noting his response has been bizarre from the get-go—from the tearful late-night presser on the night the allegations were made public, to his interview with Global, in which he said meeting with supporters in a hospital waiting room a week after CTV's story broke is what prompted him to look at the allegations in detail. When he examined the allegations closely, he said he realized they were a "massive fabrication." (It strikes me as odd that he had to look that closely into allegations against himself to discover that they were lies.)
Brown also claims a CTV reporter who worked on the misconduct story had a personal relationship with one of his accusers.
CTV says it stands by its reporting and that the core allegations are true, even if the accuser's age was not what she initially told them. As of this writing, the outlet had not corrected its original story that said Brown's accuser was in high school. In response to the conflict of interest charge, the broadcaster said it "took steps before publication and broadcast to ensure there was no previous contact with any of the journalists that would influence the reporting." If the relationship existed, it probably should have been disclosed.
The significance of the age of Brown's accuser at the time the alleged incident took place is up for debate. But unfortunately for some, the update, combined with reporting from CBC that also pokes holes in CTV's original story, are reason enough to dismiss the allegations outright—even though Brown's own stories surrounding his political career have been proven to be unreliable.
Another #MeToo media blunder that comes to mind was the unnecessary editorializing in Babe's story about Aziz Ansari's shitty date behaviour (the accuser's outfit on their date was emphasized as was the fact that she didn't get to choose what wine they drank). Additionally, the website reportedly only gave Ansari five hours to respond to the allegations, an inadequate period of time for a story of that magnitude. Afterwards, the woman who went on a date with Ansari was subjected to harsh criticism. Babe's framing of certain parts of the story couldn't have helped.
Vox's investigation on New York Times Washington correspondent Glenn Thrush was written by reporter Laura McGann, who says Thrush once kissed her without consent.
"I was—and am—angry," McGann wrote in the piece.
When I read it, I immediately thought, would it not make more sense for her to be a source instead of an author with a glaring conflict of interest? The story on Thrush also included an encounter that was consensual, according to the woman being interviewed, posing questions about why the anecdote was published at all.
Back in Canada, the Walrus recently published and then pulled a story on sexual harassment in CanLit because it hadn't been thoroughly fact-checked. They've since re-published it, but the story was down for several days, leaving many speculating on Twitter about what exactly was inaccurate about the piece.
There are many more instances, but you get the idea.
While it may sound like I'm nitpicking, in the context of a society conditioned not to believe the "fake news" media or sex assault victims—only 10 percent of sex assault trials result in a conviction—it doesn't take much to plant seeds of doubt. Even the fact that reporters use confidential, unnamed sources—sometimes absolutely necessary—is enough to cause skepticism.
Last year, sex assault survivor Roslyn Talusan said she told her story—that she'd been raped by a colleague—to a Toronto broadcaster. The piece said she was "dating" her colleague at the time the assault took place, something Talusan denies. While it seemed like a minor detail, it bothered her.
"If my rapist ever read that, he would've said 'lol we weren't dating and I made that clear, so obviously she's a lying crazy fucking bitch,'" she told VICE.
She said the experience of talking about past assaults is re-traumatizing, especially when journalists get things wrong.
"Rape apologists have more reason to blame us, disbelieve us, and it makes it that much harder for advocates to affect change," she said. "Reporters have the luxury of not having to give that much of a fuck in getting the details right or addressing the nuance."
GS Potter, a rape survivor and US-based founder of the Strategic Institute for Intersectional Policy, told VICE she thinks news organizations have lowered the bar when it comes to exposing politicians. She said she's angry over the sexual misconduct stories that resulted in Democratic Senator Al Franken's resignation, which she doesn't feel was necessary.
"As a survivor, it sickened me to see the real trauma that women go through being mocked for political gain." She said as human beings, we should believe survivors, but when it comes to stories involving politicians, the dynamics change and journalists have a responsibility to be discerning.
While these issues are important to discuss, the fact that media outlets are covering sexual assault and harassment with such frequency is undoubtedly a net gain.
"For me, the bottom line is that we're in a vast moment of social change. It's always messy, and there's always roadkill," Vanessa Grigoriadis, a contributing editor to the New York Times Magazine and author of Blurred Lines: Rethinking Sex, Power and Consent on Campus, told VICE.
"Mainstream media used to turn up its nose at reporting sexual misconduct that couldn't be verified via police report because it was legally dicey, and also because sexual stuff was perceived as a 'private matter.' Now the private is public."
She said the relatively new trend of journalists calling friends or family members of victims to verify that they told them about alleged assaults when they occurred is a good way to verify that something took place.
That being said, she acknowledges that mistakes will be made.
"I'd imagine there's an innocent guy or two in the mix in the stories that have already been reported," she said, noting that once the dust settles she expects rich and powerful men to file lawsuits in big numbers.
In journalism there's a tremendous pressure to be first, but when the stakes are this high, it's better to be careful. The worst-case outcome for sloppiness can be far more destructive than a lawsuit.
Follow Manisha Krishnan on Twitter.