Credit (left to right): YouTube, George Gojkovich/Getty Images, YouTube, Nathan Congleton/NBC/NBCU Photo Bank via Getty Images
On Valentine's Day, a gunman opened fire at Marjory Stoneman Douglas High School in Parkland, Florida, killing 17 of his former classmates and teachers. In the week following the shooting, Parkland students have demanded legislation that could prevent future tragedies, becoming spokespeople for the gun control movement overnight.
"If all our president and government can do is send 'thoughts and prayers,' then it's time for victims to be the change we need to see," said Emma Gonzalez, a Stoneman student, in a teary speech last week. "They say that tougher gun laws do not decrease gun violence—we call BS!"
Obviously, the majority of right-wing politicians and media personalities are not going to be convinced that assault weapons need to be banned by either the shooting or its aftermath. But surely they would be respectful to teenagers who had just watched their classmates get murdered, right? Nope! While some GOP figures like Florida Senator Marco Rubio have been relatively restrained, some right-wing media websites and personalities and tried to discredit the Parkland shooting victims as "false flags" and "crisis actors," taking a note from the Alex Jones's playbook—the unhinged InfoWars host famous for being a Sandy Hook truther, among other things.
On Wednesday, a video claiming David Hogg, a Stoneman senior, was an actor "bought and paid by CNN and George Soros" was the number-one trending video on YouTube until the video platform took it down after the media noticed. On Tuesday, the president's eldest son, Donald Jr., was caught liking two tweets that pushed the same BS conspiracy theory about Hogg.
"I'm not a crisis actor," Hogg told Anderson Cooper on CNN. "I'm someone who had to witness this and live through this and I continue to be having to do that."
Here are the right wingers who have attacked its student survivors:
On Tuesday, Lucian Wintrich, the "D.C. Bureau Chief & White House Correspondent" for the Gateway Pundit, a particularly toxic conservative blog known for propagating hoaxes and its exceptional disregard for what's actually true, penned a post headlined "EXPOSED: School Shooting Survivor Turned Activist David Hogg's Father in FBI, Appears To Have Been Coached On Anti-Trump Lines." Wintrich accused Hogg being "heavily coached on lines" and "merely reciting a script," using the fact that his father works for the FBI as evidence that he's part of a larger mainstream media conspiracy to push the "anti-Conservative/anti-Trump narrative."
Later on Tuesday, Wintrich published another post, this one headlined, "Exclusive: Soros-Linked Organizers of 'Women's March' Selected Anti-Trump Kids to Be Face of Parkland Tragedy – And Excluded Pro-Trump Kids," which cites an anonymous source the Gateway Pundit claims is the father of a shooting victim, and goes on to find sinister implications in the fact that these students are drama kids.
"These children are being used as political tools by the far left to further anti-Conservative rhetoric and an anti-gun agenda," Wintrich wrote. "The students at the forefront of this agenda were all peers of his child, they were all members of the same drama club at their high school. This fact was verified and confirmed by Buzzfeed who sent a reporter to visit the student activists at their "command center" at one of their homes. Buzzfeed reported on, but left unexplored, the fact that these students are theater-trained."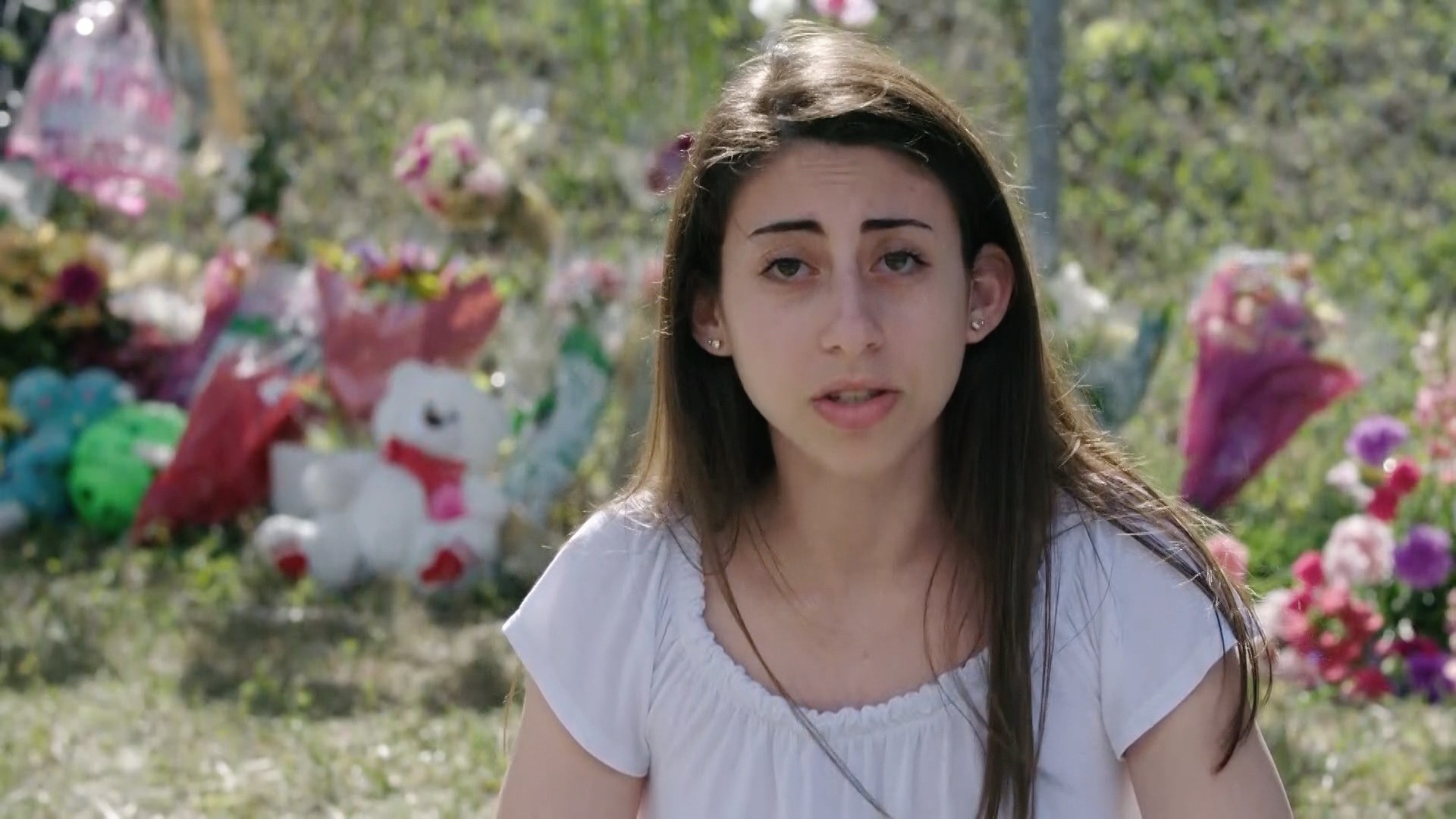 Not to be outdone by the Gateway Pundit, Alex Jones's InfoWars has pushed a number of false theories about the Parkland shooting. As reported by the New York Times, Jones "suggested that the mass shooting was a 'false flag' orchestrated by anti-gun groups."
An article with the headline, "STUDENT ANTI-GUN ACTIVIST FEATURED IN CBS NEWS STORY – SIX MONTHS AGO" that was written by Dan Lyman, the "InfoWars/NewsWars foreign correspondent," tries to discredit Hogg's newfound role as an anti-gun activist by pointing out that he appeared in a local CBS news report six months ago. It also mentions the same video the Gateway Pundit video used, which Lyman claims "appears to show Hogg being walked through rehearsed lines in an interview after the shooting."
InfoWars has published many conspiratorial articles about the shooting in the last week—accusing liberals of "exploit[ing] the tragic event, as they often do, by voicing their disdain for the Second Amendment," blaming antidepressants for the tragedy, and arguing that there was a secret second shooter in the attack.
The conservative radio host, whose program draws about 13 million listeners per week, went after Parkland survivors in his broadcast, asserting: "Everything they're doing is right out of the Democrat Party's various playbooks. It has the same enemies: the NRA and guns."
The conservative cable news network hasn't gone after students like Gonzalez and Hogg as vigorously as its more conspiratorial counterparts have. An op-ed published Tuesday on FoxNews.com, however, asserted, "The mainstream media is cynically using a lot of traumatized teens from Parkland, Fla., in their latest shameful attack on President Trump and the National Rifle Association."
"It's right out of the pages of 'Rules for Radicals,'" complained author Todd Starnes in a passage that sounds like a right-wing version of Mad Libs. "Turning innocent children into propaganda pawns to peddle a fake news narrative."
The right-wing activist, convicted felon, and National Review contributor, whose latest book accuses the American left of having roots in Nazism, had some astonishingly unkind words for the Parkland survivors.
"Worst news since their parents told them to get summer jobs," D'Souza commented on a photo of Parkland survivors crying after Florida lawmakers declined to vote on a bill banning assault rifles.
"Adults 1, kids 0," he also wrote in response to the same news.
On his Facebook page, which has almost 3.5 million likes, the right-wing activist and music dude posted a link to an article from Natural News—which purports to be "the world's top news source on natural health"—headlined, "It's all THEATER: Florida high school shooting survivor caught on video rehearsing scripted lines, coached by camera man," which is an aggregation of Wintrich's Gateway Pundit story.
The former Fox News host, who was fired after multiple allegations of sexual harassment and once paid $32 million to settle a sexual harassment lawsuit, didn't go as far as D'Souza or the Gateway Pundit, but echoed the idea that the surviving students are leftist pawns on Twitter and "debated" the topic on his personal website.
The former Milwaukee sheriff, who was once investigated by the FBI for sending his officers after a guy who got into an argument with him on a plane and on whose watch a mentally ill jail inmate died of dehydration, is another right-wing talking head being an asshole to the teenage mass shooting survivors. According to Media Matters, Clarke was on something called the Joe Pags Show on Monday, which began with host Joe Pagliarulo opining that Gonzalez "a far-lefty propagandist—well, I don't know that she's a propagandist… Maybe her parents are, maybe the community is." Later in the program, Clarke said, "My dad would have backhanded me" for "popping off" against an authority figure like President Trump.
It's worth noting that Clarke spent years popping off against Barack Obama, but it's not like calling him—or any of people on this list—out for hypocrisy is particularly useful.
Sign up for our newsletter to get the best of VICE delivered to your inbox daily.
Follow Eve Peyser on Twitter.