Michael Flynn in New York this past January. (Photo by Jabin Botsford/The Washington Post via Getty Images)
On Friday, the Wall Street Journal reported that retired general Michael Flynn was under investigation for allegedly taking part in discussions about a plot to kidnap and extradite a controversial Turkish cleric in exchange for $15 million. Both Flynn's lawyer and the Turkish regime quickly denied knowledge of or involvement in any such plot, which one source told the paper might involve use of a private jet and a Turkish prison island. But word of the investigation, reportedly part of special counsel Robert Mueller's probe into possible collusion between the Trump campaign and Russia, represented just the latest humiliation for the man whose stint as national security advisor was, at 26 days, a historically short one.
Amid indictments of various men in Trump's orbit, it's easy to forget that Flynn, who left the White House on February 13 after misleading Vice President Mike Pence about contacts with a Russian official, has long been as wrapped up as anyone in the sprawling Russia investigation. Indeed, last week, NBC News reported Mueller had enough evidence to charge him (and his son) with something. But until now, Flynn's questionable financial dealings with Russian and Turkish interests—and how they might have impacted his work in the government—seemed to pose the biggest threat to his freedom. Being accused of scheming to whisk away a would-be political prisoner in the dead of night would dramatically raise the stakes, however, and could make it easier for Mueller to lean on Flynn in hopes he might flip on the president who hired him.
To make sense of this increasingly strange saga, it's worth backing up to 2014, when Flynn was fired from the US government's Defense Intelligence Agency. Not long after, he started a lobbying firm, Flynn Intel Group, and in August 2016, the firm signed a $600,000 contract with a Turkish businessman who had ties to his home government. Flynn and company agreed to research and produce a video discrediting Fethullah Gulen, the 78-year-old cleric at the center of the alleged kidnapping-extradition scheme.
---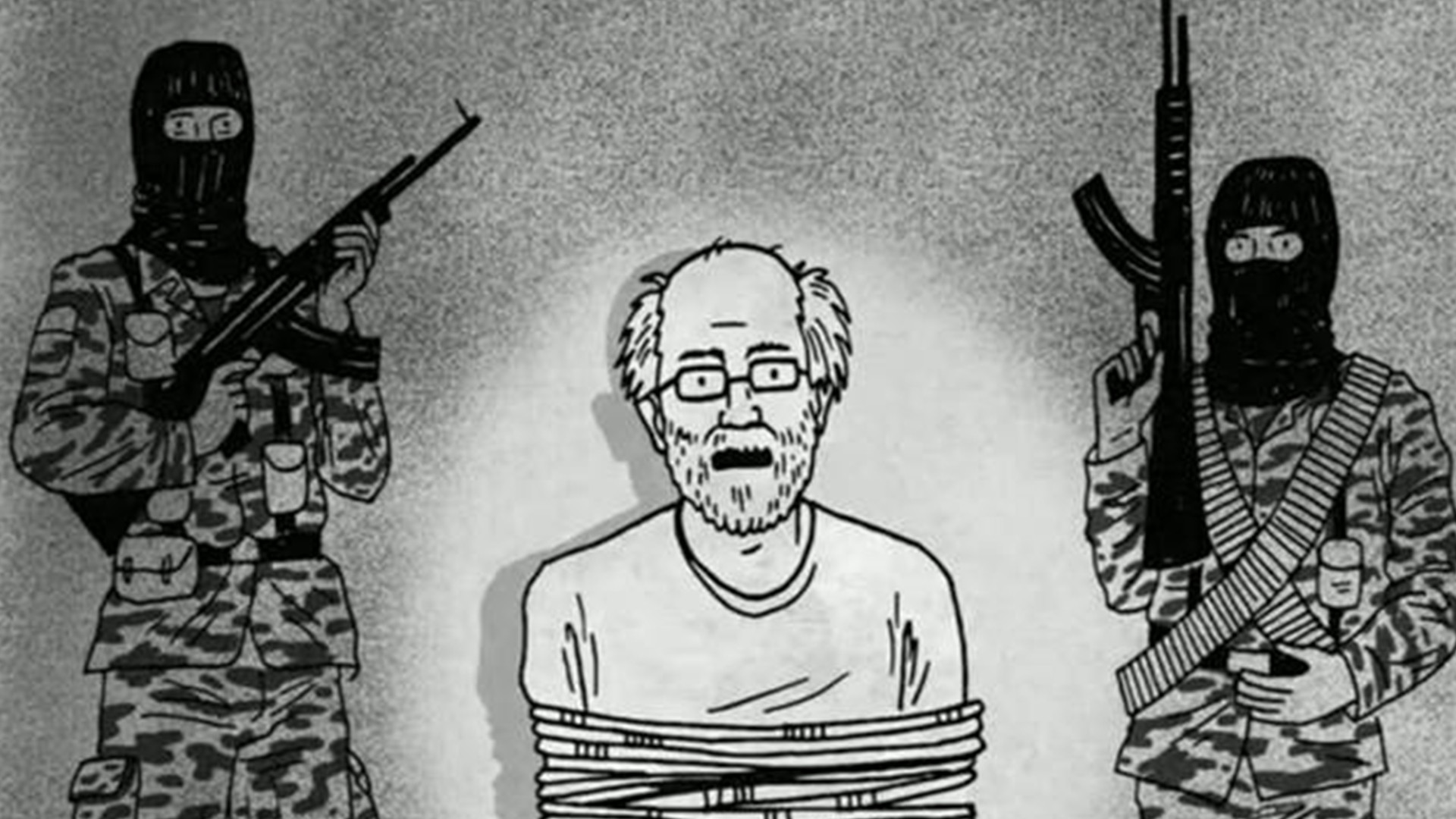 ---
Gulen is a Sunni cleric from Turkey who preaches interfaith dialogue and founded a popular movement, Hizmet, that runs hundreds of schools, hospitals, and aid programs in over 100 countries, including the United States. In 1999, he moved to America and managed, after some complications, to secure a green card. He lives in in Saylorsburg, Pennsylvania, and, at least until recently, rarely showed up in the domestic press.
Gulen and his followers were once allies of Turkish President Recep Tayyip Erdogan. They shared skepticism of the country's deeply secular military, and, at least for a time, goals of political inclusion and moderation. But by 2013, the two had become open enemies, with their supporters battling in the Turkish court system over alleged corruption in Erdogan's government. In 2014 and then again in 2016, Erdogan accused Gulen of orchestrating failed coups against his regime from his perch in rural Pennsylvania. Erdogan's administration has been purging Gulen's allies out of the government and major private businesses ever since.
The president has also been eager to extradite Gulen back to Turkey, personally pleading with Barack Obama to do so in the summer of 2016. So far, the Department of Justice has not complied with those asks.
Meanwhile, though he does not appear to have ever delivered his anti-Gulen video, Flynn nonetheless put out some incendiary rhetoric—suggesting, for instance, in an Election Day op-ed last year that America was harboring Turkey's version of Osama bin Laden. He ultimately got $530,000 for his efforts, but didn't register as a foreign agent during his lobbying work for this Turkish proxy and may have misrepresented his income from the contract. The FBI reportedly started investigating these alleged lobbying improprieties about a year ago, and Flynn was said to have informed the White House about the situation before the inauguration.
Not long after, the FBI appears to have received a request from the Trump administration to reconsider the case for extraditing Gulen, despite the fact that Turkey had not provided any new evidence. It is unclear if this request came from Flynn himself, but in March, former CIA director, Flynn associate, and Trump campaign advisor Jim Woolsey told reporters the ex-general had discussed ways to engineer an unusual (and possibly extra-legal) extradition of Gulen at a meeting with Turkish officials in September 2016. Woolsey said he was concerned by this talk and raised the matter with then-Vice President Joe Biden through a friend. Reports since suggest there may have been a second meeting in December 2016 in which sone kind of kidnapping plot was discussed—after Flynn was chosen to be Trump's National Security Advisor.
Henri Barkey, a Turkish-American affairs expert at Lehigh University, told me that, if such a plan were in fact seriously hatched, officials in Turkish government likely did not sanction it directly. That, he said, would be too much of a risk for the Erdogan regime if it ever came out.
But if proof were to emerge that the deal was serious, no matter whose idea it was, and that Flynn was involved, the result would be a clear case with the prospect of serious prison time behind it. That such a deal would have had nothing to do with Moscow trying to tilt the election toward Trump is besides the point.
"It is not clear that there is a direct link between the allegations of Flynn's involvement in a plot to kidnap or extradite Gulen to Turkey and collusion with Russia," said Alex Whiting, a Harvard legal scholar and criminal prosecution tactics expert. "But Mueller's appointment as special counsel permits him to pursue any matters that arise during the investigation."
Flynn's Turkish interests would likely have come up pretty quickly when Mueller started looking at him, added Ryan Goodman, a New York University law professor and former special counsel at the Department of Defense. Even if it were totally unrelated, it would have been difficult for the Mueller team to turn away from "potentially outrageous criminal conduct," Goodman said.
And Mueller may view this seemingly obscure mini-scandal as a brick in the wider case. After all, Goodman noted, if Mueller can show Trump was aware that Flynn may have had shady dealings with Turkey when he asked then-FBI director James Comey to drop his investigation into the ex-general the day after he left his National Security Advisor role, that could help build a case the president obstructed justice. Such a case would get stronger the more serious the illegal activity he might have been trying to cover was. And a plot to kidnap a lawful American resident at the behest of a foreign power for a massive cash payout would, if proven and known, amount to a really serious crime to be obfuscating. (VICE reached out to the White House to clarify what, if anything, the president knew of Flynn's meetings related to Turkey before Comey's firing, but had yet to year back at the time of publication.)
Mueller could also try to spin a strong Turkey case against Flynn, or his son, who worked with him on lobbying deals, into an incentive to flip and start proactively collaborating with the wider Russia investigation. "As a senior figure in Trump's administration," rather than just a member of his campaign up to a point, "Flynn may be in a position to know high-level details regarding alleged collusion with Russia," Whiting told me.
The chances he might flip would get stronger the more severe the potential case against him gets, the professor added.
How useful could Flynn be in trying to prove collusion between Trump and Russia? He had to leave the White House because he misrepresented the nature of phone conversations in late December 2016 with then-Russian Ambassador Sergey Kislyak in which he may have discussed sanctions. Flynn was also present at a December 2016 meeting between Jared Kushner and Kislyak at Trump Tower in which the two discussed setting up a secure line of communications between the Kremlin and the Trump transition team. Of anyone Mueller could try to turn state's witness, then, Flynn is among the more tantalizing candidates.
That's especially true because Flynn connects the investigation to the sitting administration and things that happened during the transition. It's (relatively) easy for the White House to distance itself, or Trump, from people like Paul Manafort, whose alleged improprieties took place before his involvement with the campaign, or already-convicted former advisor George Papadopoulos, who can be (however credibly) dismissed as a minor figure without strong contacts in the actual administration. It would be harder to shake off any charges against Flynn, a leading surrogate during the campaign who assumed a top job in the White House.
At this point, no one—except people like Michael Flynn and Robert Mueller—know where this goes next. It's plausible that, like Papadopoulos, Flynn has already been indicted and started talking—and that we just won't know about it until much later on. It's also entirely possible he has been leaking news of these developments himself to court a presidential pardon before Mueller can act. And of course Mueller may never actually find enough evidence to file any charges against the guy.
But the cloud hanging over Michael Flynn right now speaks to the broad mandate of Mueller's Russia probe—and the potential for seemingly irrelevant backroom dealings that have nothing to do with the Kremlin to reshape the course of Trump's presidency.
Follow Mark Hay on Twitter.