The Carleton Ravens, including Raptors 905 guard Kaza Keana (first row, far right), celebrate after winning the 2017 Canadian men's national college championship, their seventh straight. Photo by Darren Calabrese/The Canadian Press
The last time Canada's senior men's basketball team participated in the Olympics was the year 2000 on a team led by Steve Nash. Seventeen years later Canada's next attempt to return to the international showcase is about to begin in earnest, with a major challenge once again at the feet of Nash, now the team's general manager.
In the time since that last Olympic appearance, Canada Basketball has grown dramatically. Nash's influence as a leader and two-time Most Valuable Player has resonated around the country, with Vince Carter's pronounced influence mixing in to create a perfect storm for an explosion of talent. With the women's program rising to the status of perpetual threat, Canada's men's team stands as a potential breakout program waiting for its next big international opportunity. The number of Canadians in the NBA is consistently pushing to new all-time highs, and there's a genuine feeling of forceful momentum as each new Canadian prospect emerges.
If Canada is going to return to the Olympics, though, it will need more than just the growth of its NBA talent to shine. FIBA's qualification procedures have changed to feature heavy in-season competition, which will put the microscope on Canada's talent outside of the NBA, NCAA, and EuroLeague. When qualifying games for the 2019 World Cup—the first step in the 2020 qualifying procedure—begin Friday in Nova Scotia, Canada will be leaning heavily on another byproduct of the explosion of basketball in the country: the rise of USports, the country's collegiate sports program.
Formerly known as CIS, USports basketball has been on as steady a rise as basketball in the entire country over the last few years. Kaza Keane (Carleton), Owen Klassen (Acadia), Phil Scrubb (Carleton), and Thomas Scrubb (Carleton) make up a third of Canada's roster for the FIBA qualifier and all come from a USports background, an important source of talent now that Canada's selecting from a limited player pool.
---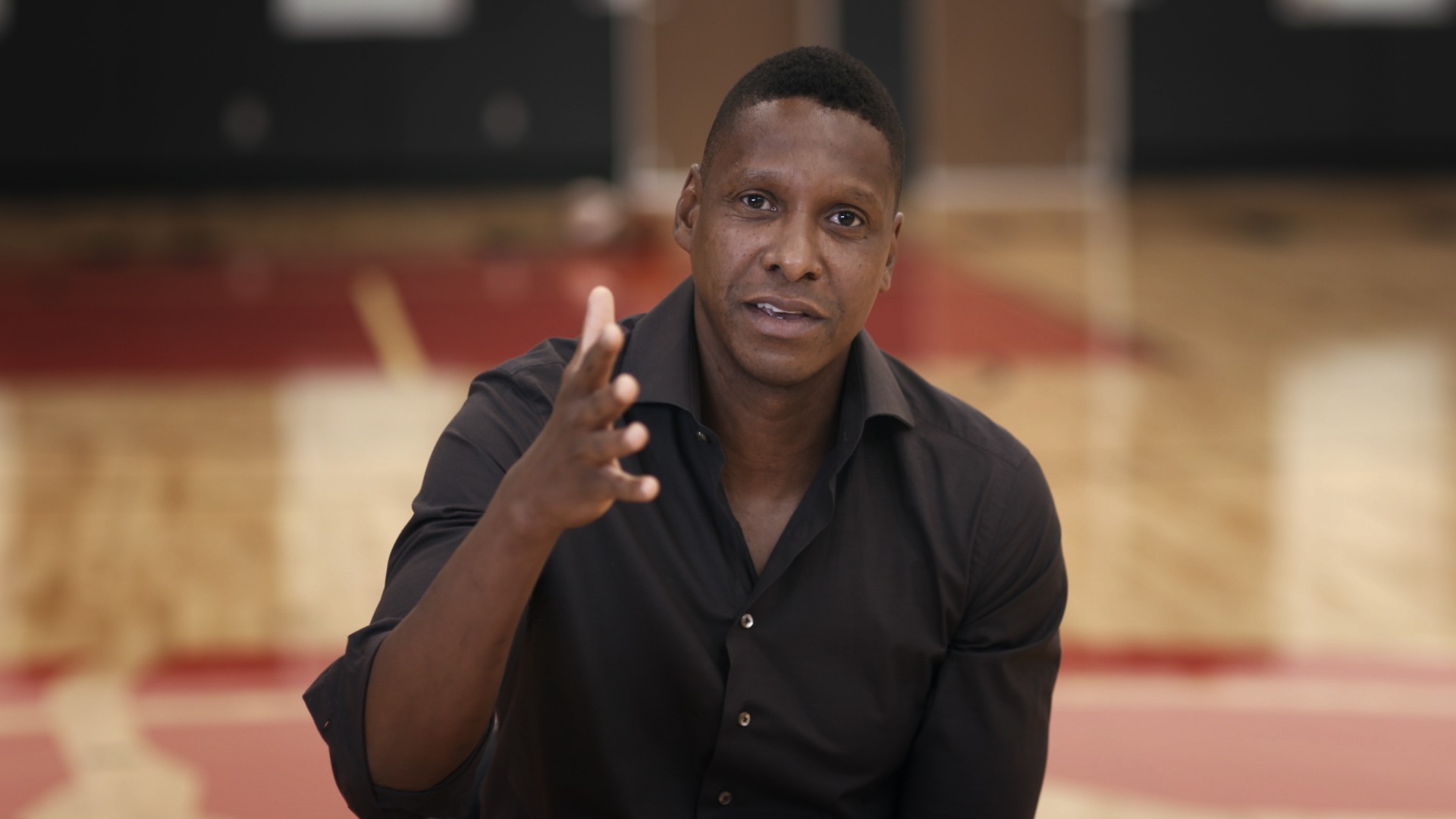 ---
Canada has always pulled from USports liberally, but for the first time, it's beginning to look like a major advantage rather than a perceived indictment of the country's high-end talent. Armed with a handful of exceptional coaches who recruit well and can display an ability to help grow and foster players into professional talents, USports can now make a much bolder case as a legitimate counter option to Canadian talent jumping stateside to play NCAA ball.
"If you're playing for coaches that are good, they're gonna put you in positions that are gonna aide you," says Keane, whose example is instructive. Keane bounced between two US colleges before finally landing at Carleton in Ottawa, where head coach Dave Smart—an assistant on Roy Rana's staff for these qualifiers—got to work shaping him into a potential pro player. Keane elevated his game to the point that Raptors 905 of the G League brought him into training camp as a local tryout player, keeping him off the draft radar, and he quickly grabbed their backup point guard position.
"I'm not gonna lie, I definitely had my doubts at times when I was in that bouncing around stage in the United States," he says. "Sometimes you just gotta find the best situation. The grass isn't always greener on the other side. For me, I had an opportunity to go to Carleton, and that was the best situation for me. Some guys, that's the best situation. Manny [Diressa], his best situation is at Ryerson, because he's performing at the level that no one could stop him at this point. I think for guys that see the United States as this haven, you've gotta just find what's best for you and if that's staying in the CIS, do it."
Keane isn't alone as a USports product on the 905, either. He's joined by Aaron Best, a Ryerson product, and together they make up half of a large Canadian contingent on the team (Richard Amardi and Negus Webster-Chan are also on the roster, and there were 12 Canadians in the G League to start the year). Best, in his second pro season, is also on the larger roster Canada submitted ahead of FIBA qualifiers and could be considered for qualifiers in February or June.
"I think the gap is closing," says Best. "Both are powerful leagues to play in. NCAA has been well-documented as an elite level to play in and I think the CIS is growing, and I think it's good for basketball across the world. Hopefully it can be an inspiration, a goal or whatever it may be. Just some encouragement to know that it is possible. This is an exciting opportunity and I plan to take full advantage of it."
For the 905, the inclusion of USports athletes on their roster for the first time had little to do with USports itself, which is a positive harbinger for any remaining stigma around the Canada-to-pros path.
---
---
"There's always been a handful of guys each year that are on our radar. It just so happens that a couple of 'em this year kinda fell into our laps in terms of the 905," says 905 general manager Dan Tolzman. "In the early offseason open gym runs that we've had around here, they've really showed that they belong in the G-League, if not higher than that.
"We don't do that intentionally for any sort of fan approach, but it always helps to have the local feel with the team. Honestly, it's a good indication of where the level of talent for the local players is growing."
This hasn't always been the case. For an extended period, there was at least some perception that USports basketball was made up of players who couldn't or wouldn't go to the NCAA, and the league was scouted lightly. The growth over the last decade or two has been multi-faceted, to the point where it's difficult to know exactly where the tipping point was, if there was one.
Talent alone is a good explanation, as is the emergence of basketball culture around the country, particularly in Toronto, where events like OVO Bounce and Nike Crown League work to highlight the development of quality players. The proliferation of the internet and greater accessibility to video and player information has helped, too. No longer is a player like Tyler Kepkay left to dominate the junior college ranks waiting to be noticed after going unrecruited, and those who do opt to stay in USports can worry less about being off the radar of pro teams.
---
---
"As the proliferation of the internet hype machine continues, kids who 10 years ago were getting looked over for Division I scholarships are now getting them," says Doug Plumb, a former All-CIS player at UBC who played two seasons professionally before becoming an assistant coach in the National Basketball League of Canada. "Playing CIS has glaring advantages and disadvantages. The league is much better than the [earlier] perception of it. We are no longer a secret. Those kids who wouldn't get the exposure before to get those opportunities are no longer being slighted. Hype will get you there. Substance will keep you there."
This has all been happening at the coaching ranks, too. Rana and Smart are well-respected basketball minds who could surely make the jump to the NCAA or a role as a pro assistant if they chose. Scott Morrison coached at Lakehead University in Thunder Bay, Ontario, for a decade and has been a member of Canada Basketball's staff, and he's now an assistant under Brad Stevens with the Boston Celtics after a few seasons coaching their G League affiliate in Maine (including a Coach of the Year season in 2014-15). He, too, was a USports product as a player before entering the coaching ranks.
Those coaches have made NBA connections that help not only their own growth but also that of their players. The Toronto Raptors will regularly have USports coaches sit in on practices, something that wasn't an option when Jama Mahlalela, now a Raptors assistant, was coaching at the University of Toronto. When he was there, there was "no sense" that a USports player could get on the NBA radar outside of rare exceptions like Aaron Doornekamp, but that's changed, in part because a greater coaching network is building a bridge between the levels.
"There's a connection point and an affinity between the leagues. Without question, a lot of the connection is through the coaches. It's amazing." Mahlalela says. "You're now seeing that these players coming out of Canada, there's legitimate, I think, sense from NBA scouts, from NBA personnel, these are players that could play in our league. It's been a slow laddering up process, to where now guys are coming out and you've got Aaron and Kaza—they are talents. They're good basketball players, and it's awesome for USports."
For the time being, the Raptors and the 905 are happy to have any minor edge they may retain due to their proximity to USports teams or relationships within the Canadian basketball network. They maintain that they prioritize talent above passport, and if there is a scouting advantage they currently hold, they're well aware that it will dissipate as USports players continue to have success at the international or G League levels.
As things continue to progress in that regard, Best and Keane will probably have to field a lot more questions as the first USports representatives to land with Raptors 905, the loudest and most accessible USports-to-pros examples and voices. Playing that role, fielding calls from other USports athletes about their paths, and continuing to push Canadian college ball into the country's sports consciousness isn't going to grow tired for them any time soon.
"No, no. I'm eager," Keane says with a laugh. "I'm happy I continue to get those questions, because it means that USports is stepping up and becoming on the radar like it should be. You have guys that come out of USports that are extremely talented and playing at a very high level, like Phil and Tommy [the Scrubb brothers], and Osvaldo Jeanty. So to hear that USports is finally getting the recognition that it really, truly deserves is something that's great. Hopefully it gets to the level that media continue to cover it and we see national TV games consistently, not just the championships. It would be great if it gets to that level, because that's where it should be."
Success in FIBA qualifiers and an eventual USports presence on a World Cup or Olympic roster could be the next big step.