Doesn't that look like a nice subway station? Photo via TASS / Getty
In early 2019, the L train in New York City will shut down for 15 months to repair damage caused during Hurricane Sandy. Leading up to the closure, VICE will be providing relevant updates and policy proposals, as well as profiles of community members and businesses along the affected route in a series we're calling Tunnel Vision. Read more about the project here.
If you hop on the Hammersmith & City, Circle, or Metropolitan tube in London, you wouldn't guess that you're riding the oldest underground subway lines in the world.
The stations are refined and clean. The traffic flow throughout is streamlined to allow maximal entry and exit. Some of the trains are old and slightly dim, sure, but the new cars are bright, designed for comfort, and—for the most part—arrive on time. It very much appears to be 2017 in the London tube.
New York's subway, on the other hand, has over the past year reached code red levels. Just last June, Governor Andrew Cuomo declared a "state of emergency" in an effort to fix the many, many broken parts of the system and revive it for a new generation. Delays and meltdowns are rampant, the age-old infrastructure is visibly decaying, and planned, long-term shutdowns (like the one this series was created to track) float ominously in the back of riders' minds. In short, things are bad and threatening to become worse if these issues aren't addressed.
For salvation, Gotham is increasingly looking across the pond. It is a form of London's congestion pricing system—which charges drivers to enter the city during daytime hours—that Cuomo hopes to install in New York. It is the company who's responsible for London's wildly successful Oyster card (which we'll explain later) that will be overhauling New York's soon-to-be-history MetroCard. It is London's fare-capping system that has influenced the Metropolitan Transit Authority's (MTA) thinking on subsidizing low-income riders. And most recently, the Toronto transit chief and a former London Underground manager, Andy Byford, was appointed president of the New York City Transit sector of the MTA, which oversees the city's subways.
That said, as a New York City transit reporter, it seemed like the right time to come to London.
Truth be told, New York's subway system is its own beast: it has double the number of lines, close to double the number of stations, and millions more passengers each year than London. Yet, to many critics, it's the functionality of London's transit system that offers a template for the path its American counterpart could take in the years ahead. So, over the last few days, I rode much of what Transport for London (TfL) has to offer (tubes, buses, connecting trains), and spoke to a number of regular riders to better understand what exactly New York could do to create a modern-day transit system.
At first glance, there are a lot of similarities between the New York City metro and the London Underground, both structurally, and aesthetically. Rush hour in London is like rush hour in New York: packed, and hurried. On weekends, lines face closures, either partial or full, and there is the occasional delay (although, due to its modern-day signal system, they are more rare than New York—out of my ten or so rides, I was held once). At stations, countdown clocks notify riders of wait times, while conductors embody a hometown persona. In London, that's what I'd describe as 'delightfully British': on one occasion, a Dickens-esque limerick on escalator safety was read out loud by someone somewhere as I ascended out of the station; when everything is running smoothly, a cheery voice announces, "There is a good service on all lines."
But systematically, the two couldn't be more different.
In New York, a disjointed payment system, largely due to bureaucratic limitations, has arisen as if to endlessly confuse tourists. A MetroCard works on subways, buses, the AirTrain to JFK Airport, and the PATH Train, but not on the Long Island Railroad, New Jersey Transit, and Metro North trains, which each require different tickets. The recently launched NYC Ferry also has its own ticketing system, separate from the MTA.
London, instead, has Oyster, which can be used for nearly every form of public transit in the city. One simply has to tap their card at a reader to enter, and, in subways and trains, tap out when exiting to register the zone from which they're traveling from. If you lose or forget your Oyster card, commuters can now use 'contactless,' or the soft touch of credit/debit cards, and Apple Pay, on iPhones. For someone who still gets stuck swiping behind metal bars, this is a thrill.
In addition, fares are capped after a certain number of rides, depending on the zone. That means that if commuters exceed that number in a single day, their Oyster card is no longer charged. The total amount of rides are calculated at day's end, using the card's data, and riders are then refunded a small amount at the end of the week.
That sort of 'real-time' adaptability is felt throughout the system. During one morning's peak hour, I was leaving the notoriously awful Holborn Station in Central London where two lines—Piccadilly, and Central—intersect, when I noticed that the gates were actively switched to only allow people to leave, not enter, at street level. I later found out that this is done temporarily to adjust to traffic flow. (Although, at a number of stations, this isn't always successful.)
---
Watch: Judah Friedlander on Sexual Assault in Comedy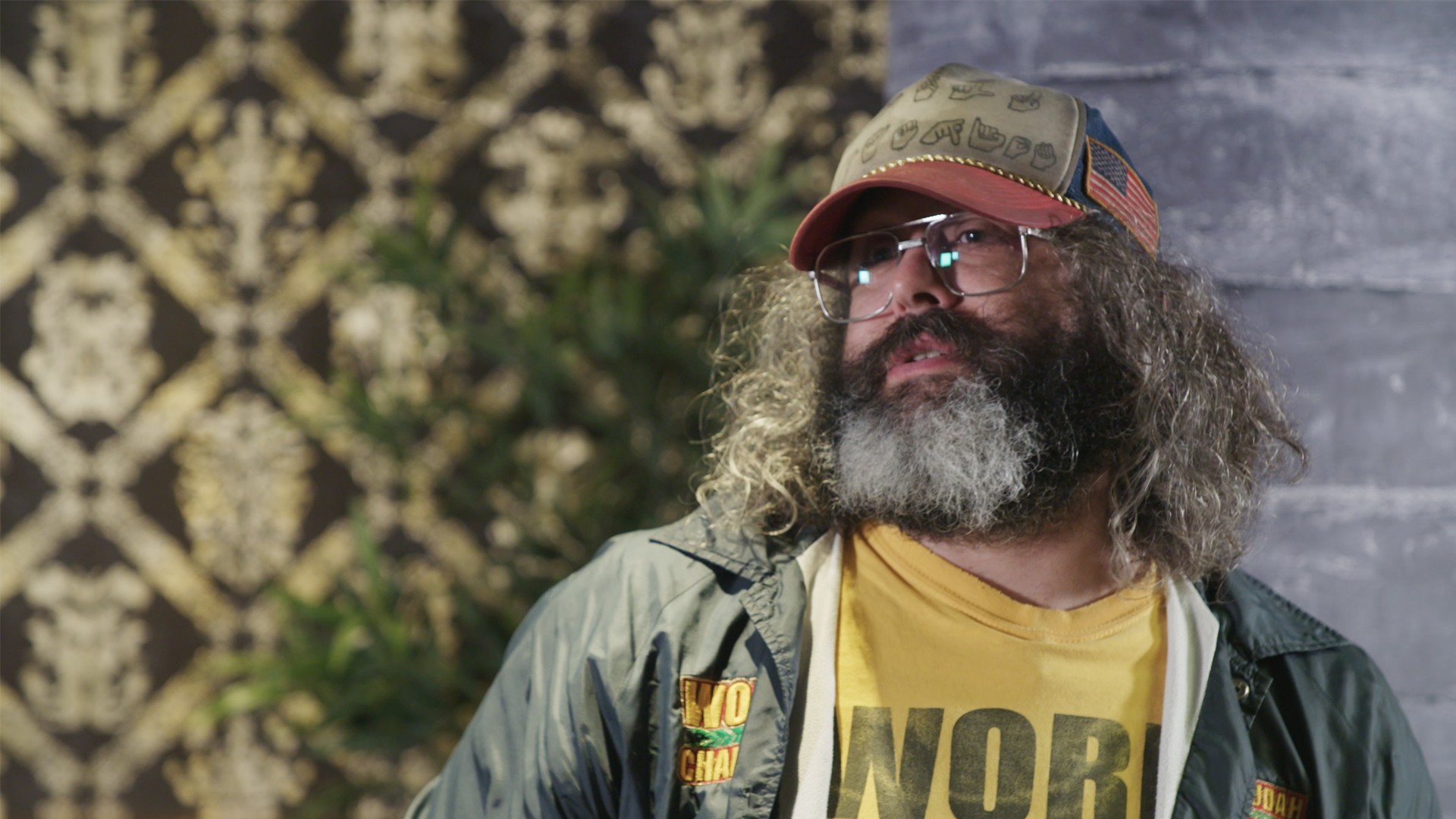 ---
Luckily, if stranded, there are alternatives, namely the steady stream of double-decker buses just outside the station. Utilizing a host of actual dedicated bus lanes, buses arrive so frequently in London that you'll often witness buses eclipsing each other at stops; a sight for sore eyes if you're from New York, where average bus speeds are some of the slowest in the country. Not to mention that riding on top of a double-decker bus here is probably one of the most enjoyable transit experiences in the world, the experience of taking the bus across the Waterloo Bridge is akin to taking a New York subway over the East River.
Of course, the system has its pitfalls, like any other. You're unable to swipe an Oyster card twice in one sitting, making a passback to a friend without one impossible. When the Underground shuts down at night, it can be difficult to procure an Oyster card, which is burdensome for those without smartphones or contactless cards. Oh, and yes, the tube is closed after midnight, except certain lines on weekend nights, for a new service called the Night Tube. (The Night Bus offsets some of those gaps, with relatively reliable service.) And again, like New York, London has its fair share of pissed-off riders.
Planners in New York also can't rely on copy-pasting ideas from one city that appear successful at first blush, but haven't necessarily borne the best results. For example, the 'Congestion Charge' system hasn't led to a noticeable decrease in traffic in Zone 1, which includes the areas most people associate with London (think Big Ben, Westminster Abbey, King's Cross, etc.). Crossing the street in the heart of London at rush hour is just as nerve-wracking as doing the same in Midtown Manhattan. In fact, London still has reportedly the worst traffic in Europe. And that's even when, one commuter told me, a number of Londoners purposely park just outside of Zone 1's borders to avoid paying the £11.50 charge.
Traffic aside, TfL rakes in roughly 150 million pounds (or $197 million) from the charge each year—money that helps the agency not only maintain what it has, but also expand to meet the needs of a growing city. It's hard not to spot the construction sites for the Crossrail, a new 73-mile rail service that will connect counties on the periphery of London, with portions set to open at the end of next year. Although the idea has been discussed about as long as the Second Avenue Subway was, it's being built in a fraction of the time and covering much more ground. (The latter will only be 8.5 miles long.)
As a New Yorker, riding on London's transit system can feel both familiar and exhilarating. Even if we share stories of delays and overcrowding, it's obvious that London has taken planning for the future more seriously than we have. Things like being able to use a phone to pay for a ride, or not being afraid to wait for a bus at night—doesn't seem as far-fetched here. But what was most telling as a lesson for New York was to see how service that is more reliable distills into public discourse, and behavior.
In New York, declining subway ridership is said to be linked to a rise in rideshares and bad service. But London shows that correlation doesn't equal causation: a number of commuters told me that they hail a cab or Uber maybe once a month, if that. There is no need, one friend told me, when every mode of transport to get from point A to B takes roughly the same amount of time. (Also, private cars are notably more expensive than public transit in an already costly city.) "Everyone here supports public transit," she said.
New York, take note. Follow John Surico on Twitter.