Photo by Chris Bethell
Remember back when this was meant to be a Brexit election?
It turned out to be anything but. In fact, almost nothing of substance was said on the subject. Theresa May conceded that no deal was better than a bad deal. Jeremy Corbyn claimed he'd guarantee the rights of all EU citizens upfront. Was there a single big speech, a single new initiative, a single Marr side chat on the issue? Not likely.
It was a stitch-up: neither major party wanted to talk Brexit for fear of upsetting the bits of their support that might disagree. For Labour, that meant working class hard-Leavers worried about immigration. For the Tories, it meant urban 48 Percenters – exactly the swing voters May had previously proved nimble at reaching out to.
Instead, Labour were smart at driving the debate back onto their natural territory of public services. And the Tories, having written their manifesto in invisible ink, were constantly bounced into responding.
We will come to regret this short-sightedness. If the economy burns down in a bad deal, all those extra bobbies on the beat may seem pretty trivial.
The great unmentionable is the obvious fact that neither party truly has control: everything hinges on the view taken in Europe itself. After the election, the many arms of the EU bureaucracy reacted in the same tone of withering parental exasperation that they've used for the entire British democracy lately.
"Brexit negotiations should start when UK is ready; timetable and EU positions are clear," said Michel Barnier, Europe's chief negotiator. Other commissioners emphasised their desire to get on with it. They were ready to begin negotiations "at 9:30 tomorrow morning if necessary".
---
WATCH: Chat Shit Get Elected – We Need to Talk About What Happened at This General Election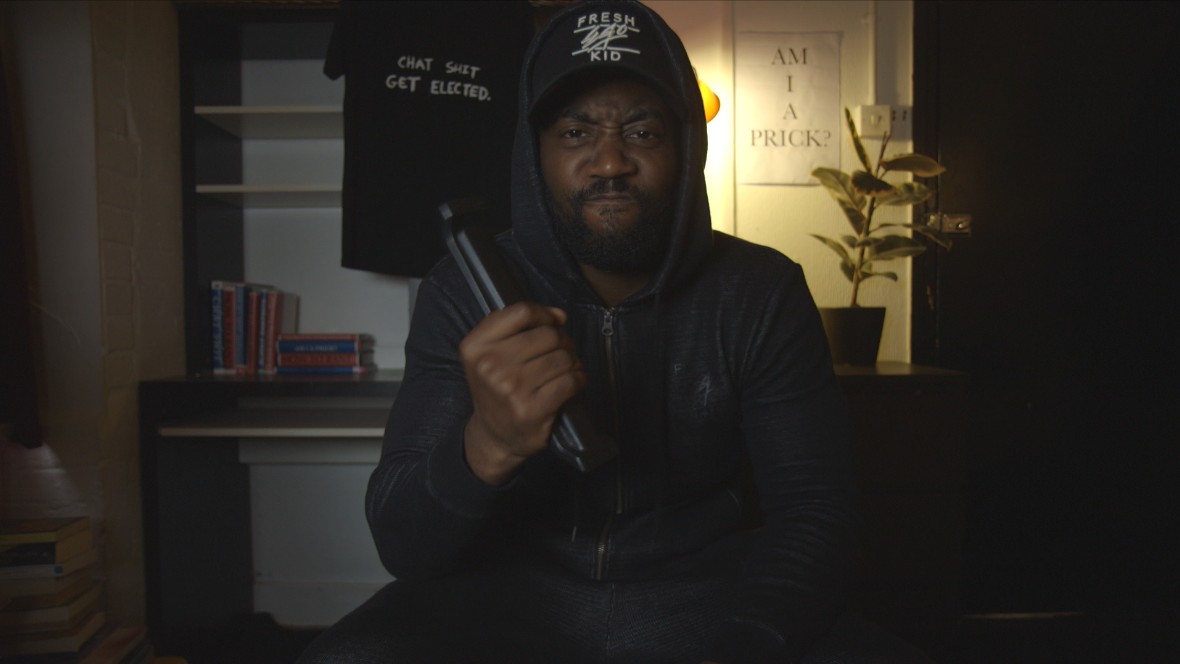 ---
Talks start on the 18th of June. With a week to go, badly damaged, does May now soften her position? "This only goes one way for me," one anonymous EU diplomat told the FT: "They can't get much harder than where they started from."
To refresh: where they started from was with a non-negotiable redline on immigration controls. Plus, leaving both the Customs Union (the agreement on how much EU nations must tax goods coming in from non-EU nations) and the Single Market (the laws on how products should be commonly regulated across all EU countries).
The EU sees accepting free movement of people as a total red line – it's the fourth "fundamental freedom" that defines the Single Market. Merkel has insisted she will not compromise on that. The word from Jean-Claude Juncker and others is that "Europe a la Carte" is impossible. That you can't pick and choose which bits of the EU you want – it's in or it's out.
The Europeans have very obvious incentives to discourage others from trying to leave. The notion of the EU pursuing a "punishment strategy" hasn't been dented by anything we've seen so far. With arch-Europhile Emmanuel Macron elected in France, it seems more probable than ever.
That in turn means May will have to either compromise on immigration (electorally suicidal to the Tory party for a generation), or else drive the car over the Hard Brexit cliff-face (a big immediate shock, long-term implications could be more positive). That choice has made her "no deal better than a bad deal" schtick more than just tough-talk – it could also be the most obvious outcome. Hard Brexit, No Deal. Feathered by lots of concessions on stuff that isn't the Single Market or Customs Union.
In the immediate aftermath of the election, many were going around suggesting that May would have to fall in line. That the British people "had spoken", and what they'd said was that the forces of Soft Brexit were now in the driving seat. Even if they are, that still doesn't mean that the EU negotiators will allow Britain a soft Goldilocks middle-way.
With a PM scrapping for every single vote, getting any deal through the Commons becomes nightmarish. The EU-loving likes of Dominic Grieve, Ken Clarke, Nicky Morgan, Anna Soubry and others will be looking to extract concessions at every turn. And with DUP support still only providing her a two-vote majority, May will need to make nice with even the treacherous Turks in her own ranks.
This rise of Soft power extends all the way up into her Cabinet. Already, Phil Hammond has been reported as asking for concessions on a more "jobs-friendly" (read: less migration-focused) Brexit from the PM in exchange for his continued support.
A month ago, ministers were barely being consulted on the Brexit question – this issue was hidden behind a fierce veil of secrecy thrown up by May and her senior advisers. Now, she will have to consult her Cabinet. May's top advisers have been sacked. Her new Chief of Staff is strongly Remain-favouring former MP Gavin Barwell.
In the wake of The Weakening, voices in Labour have begun calling for a cross-party commission on Brexit – a sort of "government of national unity" approach, where the whole issue is taken out of narrow party politics.
The public might beg to differ. YouGov suggest 39 percent still favour a Hard Brexit, with 25 percent favouring some softer version and 23 percent "trying to remain in the EU". Post-election, Leavers are spinning that 85 percent of voters backed a party standing on an EU exit. Only pro-EU parties went backwards. The Lib Dems may have gained more seats, but they lost vote share. The Green vote also halved. And the SNP were decimated.
Beyond her internal Soft Brexit apostles, May now has to deal with the view of the DUP. They're committed to leaving, favour a softness of some kind but most notably want to assure the continuation of the open border with the Republic of Ireland. None of which is particularly difficult to incorporate, but they're a tricky lot, hardened by years in the Stormont Assembly and consequently very bloodyminded when they don't get their way.
---
Listen: The British Dream – It Was the Youth What Won It
---
For now, the dust is still settling. The plan seems to be to keep on trucking. David Davis, on the Today Programme this morning, suggested that nothing had changed. They will stick with aiming at being outside both the Customs Union and the Single Market. The question of the Irish border and the rights of EU citizens are first on the table for the divorce talks, plus the settlement fee. The re-marriage – a fresh trading arrangement – comes only later.
Davis pointed to Labour's position as secretly almost identical to the Conservative one, arguing that Corbyn had performed little more than a cunning wheeze: they were offering the British people "the best possible" access to the Single Market and "the best possible access" to the Customs Union. Well, what's "possible"?
He was asked yet again whether he wants the PM's job. The answer may not be as obvious as you'd think. For the likes of Davis, an arch-Brexiteer, there could be a very good reason for Theresa May to stick around for the next two years. That, as a lame duck, she now has very little to fear from an electorate she will never again have to face. Could he use a lame duck as a battering-ram to push through his radical vision? Sounds like a dismal election with some serious upside…