Forty-five years ago this June, Spare Rib magazine launched in Britain. It gained immediate notoriety for its unapologetically feminist stance, challenging traditional depictions of femininity and misconceptions about the women's movement. The first edition set the tone, with stories about radical art, a self-help co-operative for mothers, and a trade union for cleaners featuring alongside articles on skincare and cooking. Given Spare Rib's outlook and its often controversial covers, some newsagents refused to stock it. By the time the magazine closed in 1993 it had become iconic.
"We were social revolutionaries. We wanted to create a dialogue and reach as many women as possible," Marsha Rowe tells me over the phone. After working in the underground press on publications like Oz, Rowe co-founded Spare Rib with Rosie Boycott in 1972. "Back then, the news didn't target women and a magazine seemed like an ideal format to do that."
Spare Rib launched around the same time as another iconic feminist publication: Gloria Steinem's Ms. in the US. However, as Rowe explains, the two were very different. "They had the same management structure as other women's magazines, a secretary and all that! We wanted to do things differently and we didn't have the huge money they did."
---
Watch: The Teenager Behind The Women's March's 'Nasty Woman' Poem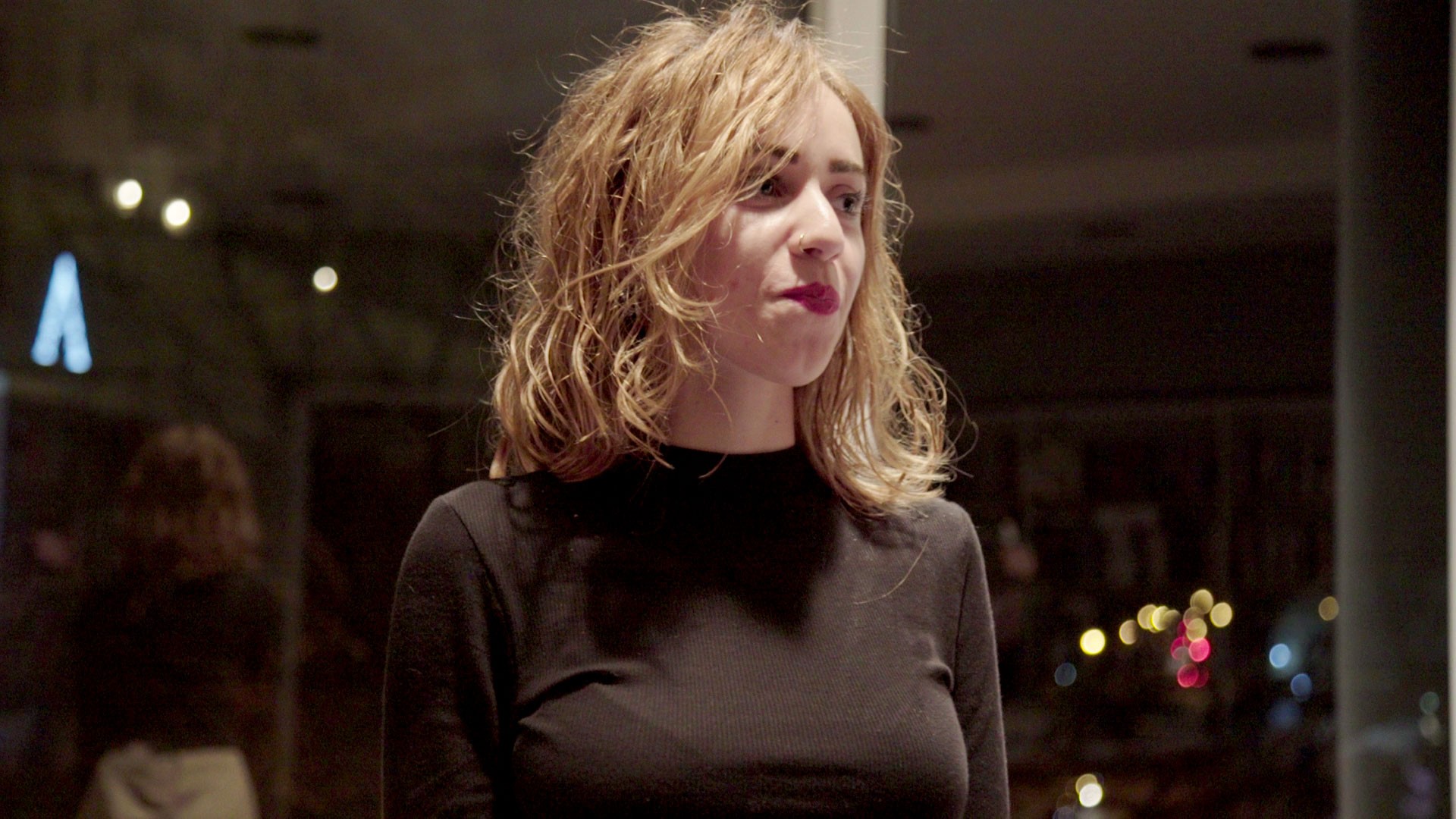 ---
Its grassroots feminist ethos and the drive to run the magazine non-hierarchically strongly influenced how Spare Rib developed. By the 80s, the management structure had evolved into a collective. Today Roisin Boyd is a broadcaster, journalism lecturer, and researcher. In 1980 she became the first Irish woman to join. Prior to moving to London, she was heavily involved in the Irish women's movement, which she reported on for Spare Rib. "I had no idea really what I was getting myself into," Boyd says. "When I arrived, there started to be huge shifts in the way that Spare Rib was run. It was always a very radical magazine and beautifully produced but it evolved. It was completely different in the 80s."
Read more: Clicking the Bean: The History of the Internet's Most Popular Lesbian Blog
Part of that evolution involved the necessary work of diversifying. "While I was there, the collective, because of discussions around race and racism taking place in the women's movement, took a decision that they needed to diversify as it was all white women," Boyd explains. "I was the first Irish woman, which was a big change; then a young working class woman, Louise Williamson, started to work there and later women of color were recruited to the collective. Issues of racism and power came to the fore which challenged the power dynamics within the collective."
Spare Rib's content reflected what Boyd describes as "the highly charged and often painful debates taking place in the collective," a point she illustrates with reference to an editorial from Issue 127 published in 1983:
Dear Reader, One of the ongoing discussions in our collective has been on racism. We would like your participation in this debate so that we can develop a dialogue. Our discussions have been long and painful and have not ended in any conclusions […] Do definitions matter? What questions have to be asked? What is Black? What is white? […] How do we fight oppression and create solidarity?
"When you're living it though, it's very difficult," Boyd says. She explains that at one point, "the collective were meeting separately, the women of colour and then the white women…There was a lot of emotion." Given her identity, Boyd was included in both groups. Although she was white, she was also an Irish woman coming from a country historically oppressed by Britain at a time when, due to the volatile political situation between Britain and Ireland, anti-Irish prejudice was at its height.
Linda Bellos is a celebrated activist and former politician. At the age of 29, after marriage and two children, she came out as a lesbian. In 1981, she became the first black woman to join the collective. "I had just graduated and moved to London and I was looking for a job," Bellos recalls. "Before I went to university, I worked in Inland Revenue doing taxes. Spare Rib were looking for a part-time finance person." After a few months working on the magazine, she was asked to join the collective.
"My father was from Nigeria, my mother was Jewish," she says. "I had pretty much all of the labels apart from disability." Still, she adds, "I was conscious of identity politics and I didn't like ticking boxes."
Bellos is open about her time at the magazine, telling me with a laugh, "I think it would be fair to say we had some disagreements." Bellos was critical about what she perceived as the assumption that White middle class women could speak for all women. She was also concerned by the tendency at Spare Rib and in the wider women's movement to attribute victimhood status to women who suffered multiple forms of oppression. Of the collective she says, "They were pretty good women but they just didn't have any politics of where we stood in London, in England, with feminism in the world. I didn't share the kind of cosy view that they had."
Rather than white middle-class women writing about marginalized women in Britain and globally, Bellos wanted the latter to speak for themselves. "I wanted more equality," she tells me. " I honestly thought—and still think—that every human being has equal value. Doesn't mean I have to love everybody but I don't think that some people are better or more real than other people. I thought—and continue to think—that feminism is about every bloody woman."
Despite the difficulties faced by the collective, Spare Rib remained committed to seeking out and centering women's voices. As Boyd outlines, "Spare Rib was a platform for issues that wouldn't often have a platform. Now you have social media so people have access to different platforms. I was the regional co-ordinator. I had to travel around the country meeting with women's groups about what they wanted in the magazine. There was a genuine attempt to include women, to make sure their voices were heard not just written about."
Noting that working for change is always hard, Boyd has fond memories of Spare Rib and is keen to emphasize the magazine's humor, which smashed the myth of the po-faced feminist. "It was a lot of fun," she tells me, recalling the magazine's "Don't Do It Di" badges for the 1981 royal wedding and a dishcloth the magazine produced emblazoned with the words, "You start by sinking into his arms and end up with your arms in his sink."
When I ask her about Spare Rib's legacy, she points out, "The fact that you're even talking to me about it now shows how it's recognized as a significant contributor to debate and change within the women's movement and within broader society." It's a sentiment shared by Marsha Rowe, "'The press today includes all the things that we originally did. It's considered normal now; part of the general conversation."