Getty Imges
Beijing accused President Donald Trump Tuesday of sticking a knife to their throat over trade talks and of "bullying and intimidation."
"How could you negotiate with someone when he puts a knife on your neck?" said China's deputy trade negotiator Wang Shouwen, as he presented a 36,000-word white paper on Beijing's position in the trade war.
The document was published on the same day as new tit-for-tat tariffs came into effect. Washington Monday imposed 10 percent tariffs on $200 billion worth of Chinese goods, including vacuum cleaners and internet-connected devices. Beijing responded by imposing tariffs of 5-10 percent on $60 billion worth of U.S. goods, including liquefied natural gas and certain types of aircraft.
"Now that the United States has adopted such a huge trade restriction measure, how can the negotiations proceed? It's not an equal negotiation," Wang added, positioning China as the victim of unnecessary and over-the-top economic aggression.
Wang said the U.S. had used "bullying" tactics and "intimidation" to try and force China to back down and agree to Washington's demands.
Wang singled Trump out for criticism during a press conference to discuss the white paper, saying the U.S. president had torn up deals reached during four previous rounds of talks between the two sides.
Wang, who led the Chinese delegation to Washington for the last round of trade talks in August, said the door was still open for negotiations, but it was "entirely up to the U.S. side" to make that happen.
Similar accusations were made in New York by State Councillor Wang Yi, who told the U.S.-China Business Council and National Committee on United States-China Relations that certain forces in the U.S. are undermining Sino-U.S. relations by making groundless criticisms about Chinese trade and security issues.
"If this continues, it will destroy in an instant the gains of the last four decades of China-U.S. relations," Wang said.
Washington Saturday invited Chinese officials for another round of talks later this month, but Beijing declined after Trump slapped on fresh tariffs.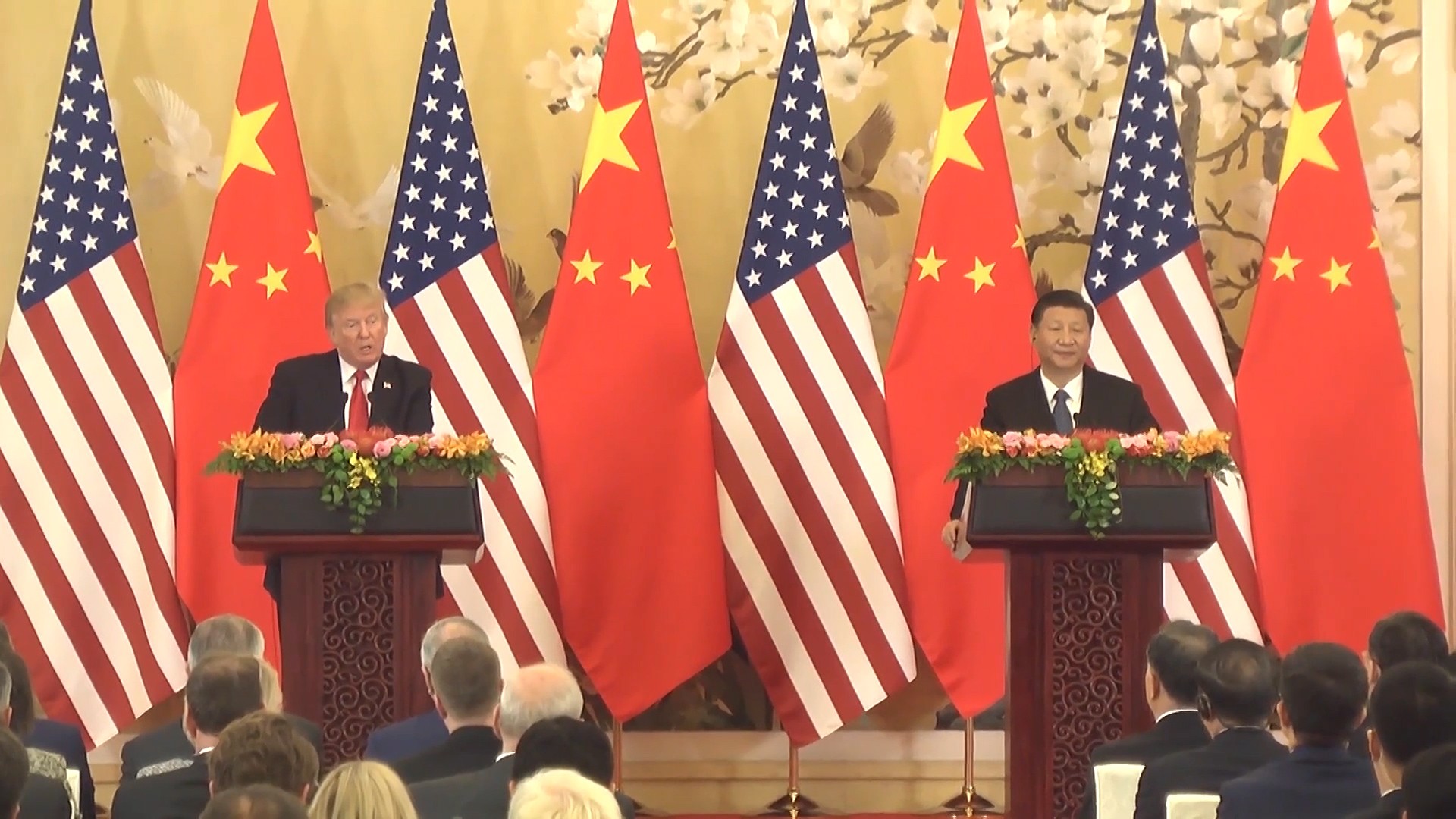 Cover image: Donald Trump and China's President Xi Jinping make a joint statement at the Great Hall of the People on November 9, 2017 in Beijing, China. (Thomas Peter-Pool/Getty Images)