Once again, a white cop in St. Louis has been found not guilty of killing a black man, and the community is bracing for protests in the streets.
Former St. Louis police officer Jason Stockley on Friday was found not guilty of first-degree murder in the 2011 shooting death of Anthony Lamar Smith, after days of tense anticipation of the verdict.
Stockley shot Smith five times after a high-speed car chase following an encounter in a fast-food restaurant parking lot where Stockley believed Smith was participating in a drug deal. A gun was found in Smith's car after the shooting with Stockley's DNA, suggesting the officer had planted it. But St. Louis Circuit Judge Timothy Wilson was not swayed by that evidence.
"This Court, in conscience, cannot say that the State has proven every element of murder beyond a reasonable doubt, or that the State has proven beyond a reasonable doubt that the defendant did not act in self-defense," Judge Wilson wrote in his ruling.
The shooting triggered outrage in the African-American community, and the verdict was being highly watched because of other recent acquittals in similar police shooting cases.
"We hope this verdict is a wake-up call that the community and the police must come together now to build trust and ensure justice," said Jeffrey A. Mittman, executive director, ACLU of Missouri.
READ: Inside the first database that tracks America's criminal cops
Stockley killed Smith in December 2011, almost three years before the death of Michael Brown in nearby Ferguson, Missouri, resulted in street protests that catapulted the Black Lives Matter movement into the national spotlight. But Stockley wasn't actually charged until May 2016, when a judge reopened the case, citing newly discovered evidence – which largely depended on video of the incident.
In the video, Stockley can be heard saying "we're killing this motherfucker" during the pursuit. While prosecutors hoped that would be an admission of premeditation, Judge Wilson disagreed.
"People say all kinds of things in the heat of the moment or while in stressful situations," Wilson wrote in his opinion.
Many St. Louis businesses and government buildings were closed and barricaded Thursday in preparation for what is expected to be a day of unrest. Missouri Gov. Eric Greitens activated the National Guard Wednesday in anticipation of an aggressive response.
Stockley's acquittal comes just weeks after the police officer who fatally shot Philando Castile during a traffic stop in a St. Paul, Minnesota, suburb last summer was found not guilty. Murder convictions for killer cops are rare. Since 2005, just 83 officers nationwide have been charged with murder or manslaughter for their actions on the job and only 30 of those cases resulted in some sort of conviction, according to data compiled by Bowling Green State University criminologist Philip Stinson. Only 5 officers have been convicted of murder and 11 have been convicted of manslaughter.
According to Stinson's data, nearly half of the murder and manslaughter charges have been brought against police since 2015, and the majority had video evidence — including the case against Stockley.
"Whether they're dash cam body cam citizen videographers, you know everybody's got a video recording capability on our smartphones or surveillance and security video," Stinson said. "In the past the police have always owned the narratives, and that's because a dead man can't talk. But now we've got another side to the story."
The incident began when Stockley encountered Smith in a fast-food restaurant parking lot in 2011. When Stockley approached Smith's vehicle, Smith rammed into Stockley's police SUV twice, before speeding off. In the dash-camera video and parking lot surveillance video, Stockley is seen firing toward Smith once and then pursuing him in a heated car chase for around three minutes.
Then, Stockley smashed his SUV into the side of the Smith's car, jumped out, and fired five shots – at least one fatal – into Smith's body at close range. Video also shows Stockley with his personal AK-47 (which he did not have departmental permission to carry while on duty). The incident led to one of the largest wrongful-death settlements in St. Louis history, according to the St. Louis Post-Dispatch.
At trial, Stockley testified that he had feared for his life, thinking Smith was reaching for a gun. The prosecution said Stockley can be heard on tape saying he planned to kill Smith, and that a gun found in the victim's car only had Stockley's DNA.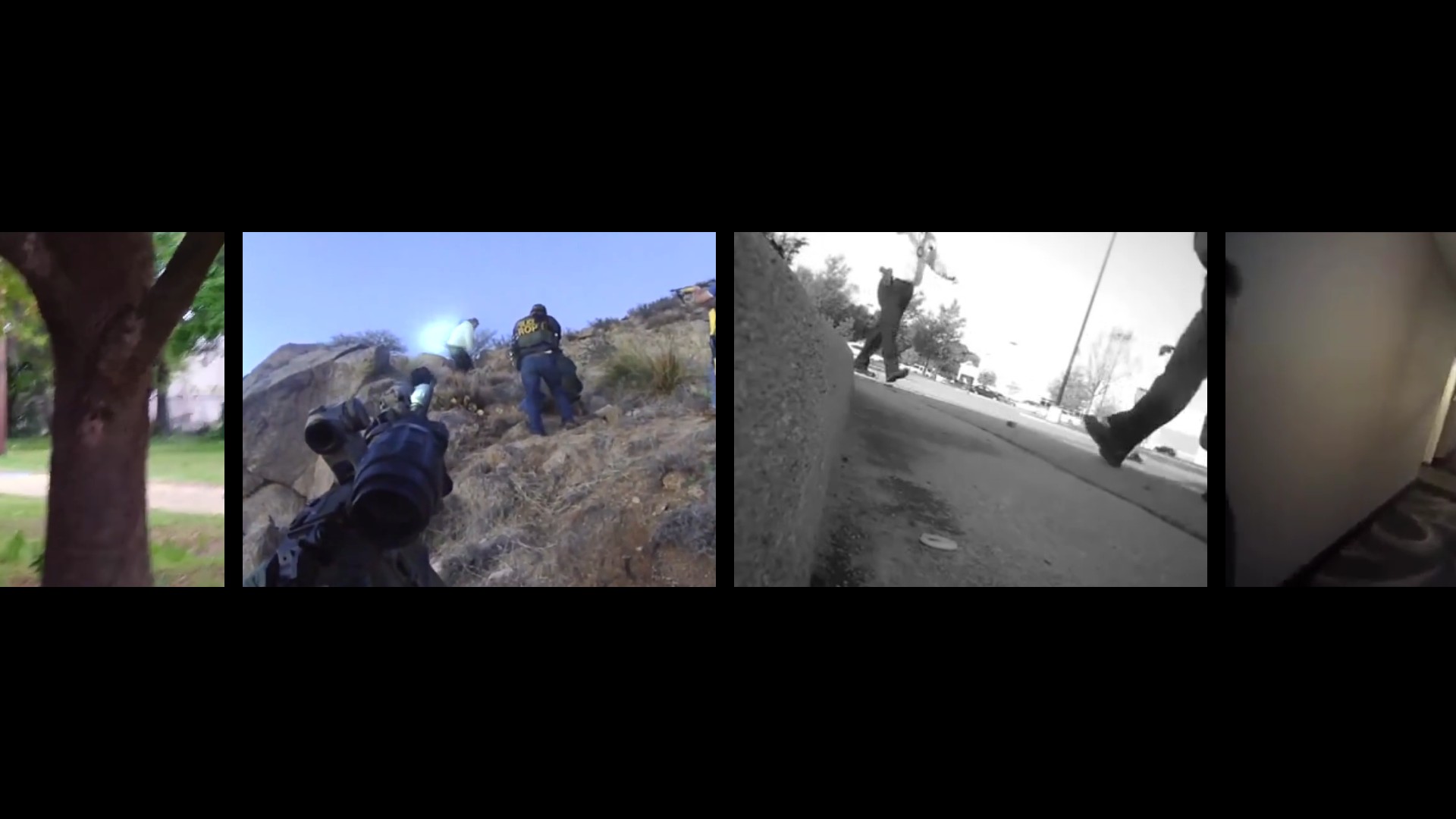 This is a developing story …