Donald Trump may be a world of chaos all by himself, but the world beyond Trump is changing in dramatic ways, often with little notice. We'd like to tell you about it and we're keeping track of these global changes, from the incremental to the monumental, so that you don't have to.
Sign up for our weekly newsletter of the biggest news in the world delivered to your inbox every Sunday.
Saudi airstrike kills Yemeni family while they sleep
That's how many members of a single family were killed in Yemen when Saudi-led military forces struck their home before dawn Friday morning.
The airstrike marks the latest civilian casualties in Yemen's spiraling civil war, which has claimed over 10,000 lives and sparked an epidemic of cholera that is killing one person every hour, according to the International Committee of the Red Cross.
The attack Friday on a home in the southwestern outskirts of the city of Saada killed three women and six children and wounded three other people, the head of the local health department, Dr Abdel-Ilah al-Azzi, told the Reuters news agency.
Saada is a stronghold of the Houthi minority group, which has been battling coalition forces led by neighboring Saudi Arabia and backed by the U.S. since March 2015. While both sides have been accused of war crimes in the country's two-year civil war, Saudi coalition strikes have been blamed for the majority of civilian casualties.
The bombing Friday "follows a pattern of unlawful attacks in Yemen by coalition forces over the past two-and-a-half years," Kristine Beckerle, Yemen researcher for Human Rights Watch, told VICE News. "Human Rights Watch alone has documented 81 apparently unlawful Saudi-led coalition attacks since the conflict began."
American support for Saudi Arabia and its allies amid the violence in Yemen has faced rising criticism from members of the U.S. Congress.
"Saudi Arabia is using U.S. munitions to deliberately hit civilian targets inside Yemen,"
U.S. Senator Chris Murphy said in June. "The United States has no business supporting a war that has only served to embolden our terrorist enemies."
Saada has been repeatedly hit by airstrikes since fighting broke out.
Read more: Yemen's crisis is already a forgotten catastrophe that stands to get worse
Facebook is worried about fake news in Kenya's election
Facebook has unveiled a feature to help users in Kenya spot fake news ahead of Tuesday's high-stakes general election. It's the latest effort from the social media giant to combat a raft of bogus reports circulating in the buildup to Kenya's contentious vote.
The educational tool will appear at the top of Kenyan users' News Feed, providing tips in English and Swahili on how to identify fake stories in the final days before President Uhuru Kenyatta faces off against his main challenger, longtime rival Raila Odinga.
Fake news has emerged as a major concern in the campaign, with fake pro-Kenyatta reports purporting to be from CNN, BBC and Transparency International. And according to a recent poll, those fake reports are spreading far and wide:  87 percent of respondents said they had encountered fake stories.
The stakes are high, with all parties eager to avoid the bloodshed that followed the 2007 election, when more than 1,000 people were killed and 600,000 displaced in months of political violence after Odinga claimed the vote had been rigged.
Read more: Facebook is worried about fake news in Kenya's election
Netanyahu is a suspect in two Israeli corruption probes
An Israeli court document has publicly confirmed for the first time that Prime Minister Benjamin Netanyahu is a suspect in two separate fraud investigations, and his former chief of staff has agreed to testify against him.
The confirmation of the allegations that have long dogged the Israeli leader came in the form of a court-issued gag order Thursday, restricting what the media could write about ongoing police attempts to recruit Bibi's former senior aide, Ari Harow, as a state witness.
Those police efforts proved successful. It was announced Friday that Harow, who was Netanyahu's chief of staff before resigning amid corruption allegations against him in 2015, has agreed to testify against his former boss as part of a plea bargain in his own case, Reuters reported.
The court documents confirm that Netanyahu is a suspect in two long-running investigations into alleged fraud, bribery and breach of trust, which police have questioned him about before.
In "Case 1,000" as the police are calling it, Netanyahu and his wife are suspected of having regularly received illicit gifts, including cigars and champagne, from two wealthy businessmen.
The second case — "Case 2,000" — concerns a conversation between Netanyahu and the owner of one of Israel's largest newspapers, in which he allegedly tried to negotiate favorable coverage in return for measures intended to hurt a rival publication.
Netanyahu's representatives said the allegations against him were false, and accused prosecutors of attempting to topple the government.
"We completely reject the unfounded claims made against the prime minister," said the statement. "The campaign to change the government is underway, but it is destined to fail for a simple reason: There won't be anything because there was nothing."
If Netanyahu is indicted, he will not be automatically required to resign. The 67-year-old political veteran and his family have survived numerous scandals in the past, and they are accustomed to criticism, regularly complaining of a media bias against them.
Netanyahu is not the only member of his household currently under scrutiny. His wife, Sara, is being investigated for her use of government funds, and their 25-year-old son, Yair, is facing backlash over his flashy taxpayer-funded lifestyle.
That's how long you're now legally allowed to sit inside a broken elevator in Russia before rescue workers are supposed to break you out, according to new national safety regulations that came into effect August 1.
Russia has some 27,000 aging elevators in need of replacement, according to Russia's Ministry of Construction, Housing and Utilities.
The new rules say elevators must be equipped with two-way speakers and be fully repaired within 24 hours after an incident.
The regulations come amid a controversial campaign by Moscow authorities to demolish thousands of aging, low-rise Soviet apartments throughout the city, a move that has sparked protests in the capital.
Philippines — August 04, 2017
Duterte promises free college for all but without money to fund it
Philippines President Rodrigo Duterte, best known for carrying out a vicious crackdown on drug dealers that has reportedly claimed over 7,000 lives, is trying to show a softer, more progressive side by offering free college education to everyone. The only problem is that no one knows where the money is going to come from.
On Friday, Duterte signed a law granting tuition-free education in all state universities, ignoring the loud objections of his economic advisers who said the state would be unable to afford to finance the scheme, which is estimated to cost up to 100 billion pesos ($2 billion) per year.
Menardo Guevarra, a senior deputy executive secretary in Duterte's government, told a media conference that the president believes the benefits of offering free college education to all outweighed the "very heavy budgetary implications." Guevarra said the president was leaving it up Congress to realign the budget to facilitate the new scheme.
Duterte's free education policy seeks to lift people out of poverty, but it is unclear how beneficial the system will be, given that Budget Secretary Benjamin Diokno said earlier this week that just 12 percent of students in SUCs belong to low-income families.
The ambitious announcement comes just days after Duterte met with senators to discuss an increase in the budget to fund the hiring of at least 20,000 soldiers and police, following reports of new terrorist threats on the island of Mindanao.
On August 1, the Department of Finance estimated that the budget deficit for July may have tripled to 147.7 billion pesos, according to a report in the Manila Bulletin.
Afghanistan — August 03, 2017
NATO soldier killed in another suicide bombing attack in Kabul
At least one NATO soldier was killed and six others wounded in yet another suicide bombing to hit Afghanistan's capital city of Kabul this week, officials confirmed Thursday.
The suicide bomber exploded an improvised explosive device while the soldiers were on patrol with the Afghan National Army in the city's Qarabagh district. The BBC, citing local media, is reporting that three civilians were killed in the attack, but those claims have yet to be confirmed.
Thursday's attack in Kabul is the latest in a string of deadly bombings to hit the war-torn country. A similar attack on a military convoy killed two U.S. soldiers Wednesday in the southern city of Kandahar.
Kabul has experienced a renewal of terrorist attacks since May, when a suicide bomber killed at least 150 people during morning rush hour. It was one of the country's deadliest terror attack in years.
The uptick in attacks is attributable to an emerging battle for attention between ISIS and the Taliban, said Colin Clarke, a political scientist at RAND who focuses on terrorism and insurgency.
"As ISIS expands its presence there, they're now they're going tit for tat," Clarke said.
The U.S. military's future in Afghanistan is in limbo. Recent reports have indicated a growing divide between the White House and the Department of Defense, regarding what is the best way forward in the 16-year war. Hours before the latest attack on Kabul, news broke that President Trump has considered firing the top commander of U.S. forces in Afghanistan, General John Nicholson. In February, Nicholson requested more troops to break the "stalemate."
"These are very real ongoing policy decisions," Clarke said. "Is Trump going to escalate or is he going to withdraw?"
Read more: Trump suggests firing top general in Afghanistan for not "winning"
China threatens India over bulldozer "illegally" parked on border
A border standoff between nuclear giants China and India intensified Thursday after the Chinese Foreign Ministry accused India of "illegally" maintaining dozens of troops on Chinese soil and staging a buildup of forces nearby in the Himalayan mountains.
The diplomatic flare-up has grown into one of the worst border disputes between the two neighboring powers since China defeated Indian in a brief but bitter war over a boundary issue in 1962.
"As of August 2, there were still 48 Indian border troops and one bulldozer illegally staying in Chinese territory," spokesman for the Chinese Foreign Ministry Geng Shuang said Thursday. "In addition, there are still a large number of Indian armed forces congregating on the boundary."
Tensions kicked up in mid-June when China began extending a road to facilitate border patrols and "local herdsmen's grazing of livestock" in an area where the two countries bump up against the tiny kingdom of Bhutan.
China has said it was building a road on its own territory, but India and Bhutan contest that claim, citing a disputed 1890 treaty that they say gives the tiny but strategically important mountainous stretch of land to Bhutan.
The disputed territory lies just north of a narrow strip of Indian territory known as the "Chicken Neck," only 20 miles wide in some places, which links the bulk of the country to 45 million Indians living in eastern regions.
"This is by no means for peace." — China's Foreign Ministry Spokesman, Geng Shuang, accusing India of massing troops on the Chinese border.
According to China, on June 18, 270 Indian troops "flagrantly" crossed 100 meters over the Chinese border to stop construction of the road. China has accused the Indian side of digging in and preparing for conflict.
"The Indian side is building roads, hoarding supplies, and deploying a large number of armed forces on the Indian side of the boundary," the Chinese spokesman said. "This is by no means for peace."
On Wednesday night, India's ministry of external affairs issued a statement saying "India considers that peace and tranquility in the India-China border areas in an important prerequisite for smooth development of our bilateral relations with China."
Boundary disputes are not uncommon between China and India, which share a 2,200-mile border.
Chile's Congress passes landmark bill to end total abortion ban
Chile is one step closer to amending its strict abortion laws, after the country's Congress passed a bill that allows the procedure in some cases. But the shadow of the country's social conservative past still lingers, and the bill has already been challenged in the country's Constitutional Court.
The Chilean Congress passed the bill Wednesday by a vote of 22-13 to ease the strict law in cases of rape, if the mother's life is at risk, or if the fetus presents a deadly birth defect.
Abortion is currently considered a crime in Chile, carrying a five-year jail term — though the number of incarcerations has dropped significantly in recent years.
Chile is currently one of only six countries in the world with a complete ban on abortion. The complete ban was introduced in 1989 under dictator Augusto Pinochet's regime — before that, abortion was allowed if the woman's life was at risk.
"Today women recover a basic right that we should never have lost: to decide when we are going through moments of pain," President Michelle Bachelet, who has prioritized this legislation since taking office in 2014, said on Twitter. "I am hopeful that the Constitutional Court will listen to the voice of the majority."
Bachelet's bill faces fierce opposition from the right-wing coalition Chile Vamos as well as lawmakers in the Christian Democratic Party, a member of Bachelet's ruling alliance.
The bill faces one last hurdle in the Constitutional Court, where opponents have lodged a challenge, before it can be signed into law.
Italy — August 03, 2017
The majority of migrants entering Italy aren't refugees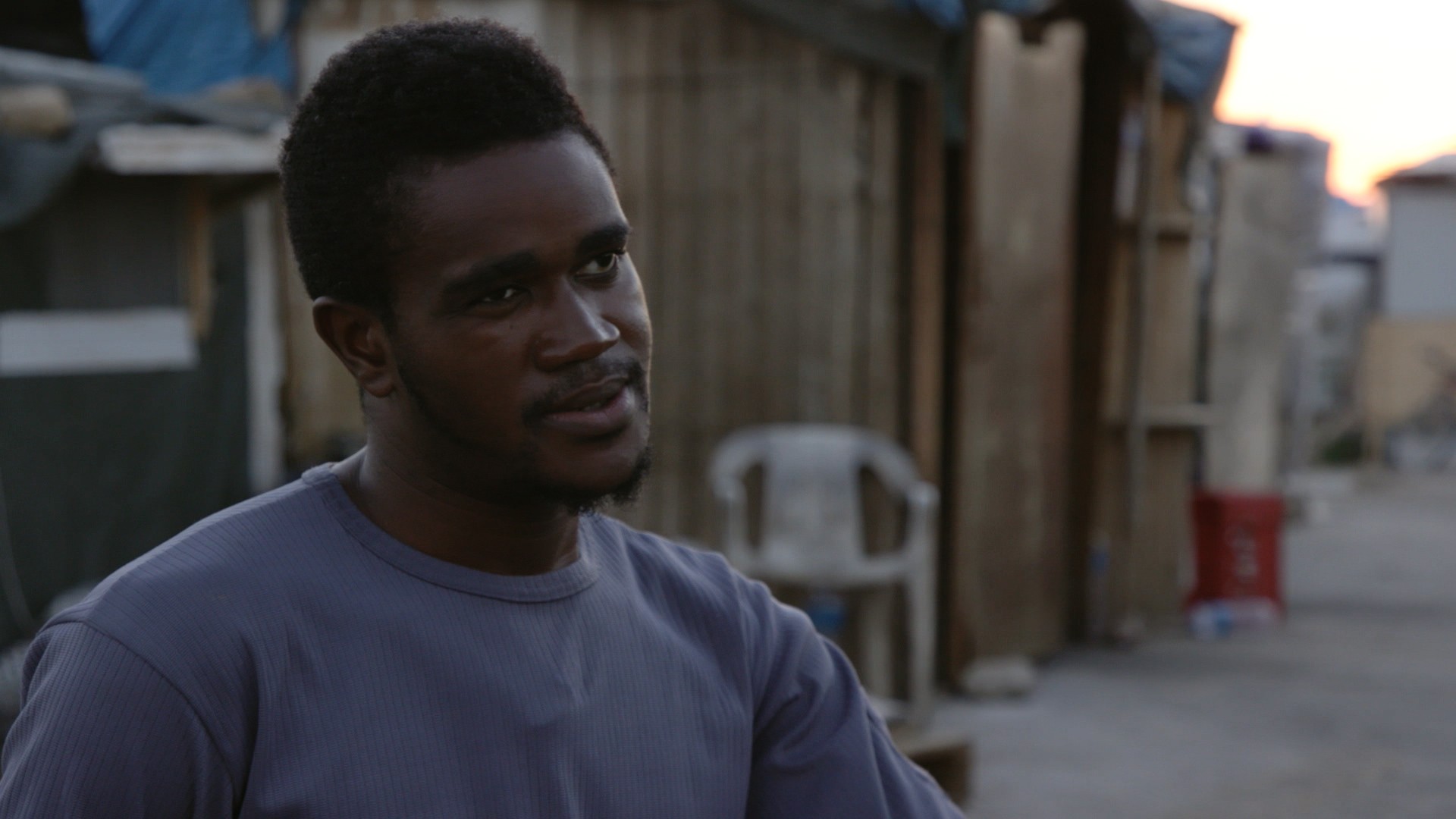 Afghanistan — August 02, 2017
Two U.S. soldiers killed in suicide bomb attack in Afghanistan
Two U.S. soldiers were killed in southern Afghanistan Wednesday when a suicide bomber drove a vehicle filled with explosives into a NATO convoy, the Pentagon said.
"I can confirm that two U.S. service members were killed in action in Kandahar, Afghanistan, when their convoy came under attack," Pentagon spokesman Navy Capt. Jeff Davis said in a statement. "U.S. Forces Afghanistan will provide additional information as it becomes available."
The attack, which was claimed by the Taliban, ups the death toll of U.S. soldiers in Afghanistan in 2017 to nine, and comes as terrorism continues to wreak havoc in the war-torn country. A day earlier, two ISIS suicide bombers attacked a Shiite mosque in Herat, killing at least 29 people.
Afghanistan's capital city has also suffered a series of deadly attacks in recent months by both ISIS and Taliban forces.
The violence comes as the Trump administration weighs a new strategy for America's 16-year war. The U.S. and NATO have roughly 13,500 troops in Afghanistan combined, with both forces said to be considering the deployment of an additional 4,000 troops. Secretary of Defense Jim Mattis had promised a new military strategy in Afghanistan by mid-July. He acknowledged that the U.S. wasn't "winning" in Afghanistan, and said he hoped to "correct this as soon as possible."
Philippines — August 02,2017
"This Kim Jong Un… he is playing with dangerous toys, that fool" — Philippines President Rodrigo Duterte
Never one to mince his words, Philippines President Rodrigo Duterte made Kim Jong Un his latest target Wednesday, roasting the North Korean leader as "chubby" and "a son of a bitch."
Duterte made the comments just days before his government is due to host the foreign ministers of 27 countries, including North Korea, at an Association of South East Asian Nations regional forum at which Pyongyang's missile tests are sure to feature prominently in discussions.
"This Kim Jong Un… he is playing with dangerous toys, that fool," Duterte told a meeting of tax officials Wednesday. "That chubby face that looks kind. That son of a bitch. If he commits a mistake, the Far East will become an arid land. It must be stopped, this nuclear war."
North Korea's rapid pursuit of a long-range nuclear-equipped missile capable of striking the United States has been a major source of international tension following a string of recent missile tests.
Read more: Duterte slams "chubby" Kim Jong Un for "playing with dangerous toys"
Venezuela — August 02, 2017
Venezuela faked at least a million votes, election company says
That's the minimum difference of votes between the official result and the real turnout in Venezuela's controversial election of a Constitutional Assembly last Sunday, according to a company that has worked with Venezuela's election system for over a decade. That disparity equals more than 10 percent of the final tally.
"Based on the robustness of our system, we know, without any doubt, that the turnout of the recent election for a national constituent assembly was manipulated," Smartmatic said in a statement on its website Wednesday.
Smartmatic, which didn't say whether the manipulated votes tipped the result of the election, called for an audit of the vote.
Venezuela's Electoral Council has claimed 8.1 million people participated in the Sunday election, or 41.3 percent of the country's eligible citizens. But those numbers have been disputed by the opposition. Several countries have said they do not recognize the results, including the United States, Mexico, Colombia, and Peru.
In the July 30 election Venezuelans were asked to pick 500 members of a constituent assembly to rewrite the country's constitution. The vote packed the assembly with members of President Nicolas Maduro's ruling Socialist Party, partly because the opposition boycotted the vote.
Critics cast the vote as a power grab by the embattled Maduro, who has faced months of violent protests that have rocked Venezuela and resulted in scores of deaths.
Smartmatic has been working with Venezuela's electoral authority, the CNE, since 2004 to "provide Venezuela with a reliable voting system designed around the idea that all parties can audit it at every stage."
Maduro is expected to swear in the new assembly Wednesday.
Yemen — August 02,2017
Over a million children are at risk in Yemen's cholera epidemic
At least 1 million acutely malnourished Yemeni children under five are at risk of cholera as an outbreak ravages war-torn Yemen, Save the Children said Wednesday.
The crippling two-year war between Saudi coalition forces and Houthi rebels has left millions displaced and on the verge of starvation, and destroyed the country's healthcare infrastructure, creating ideal conditions for the spread of the disease.
While cholera, spread through contaminated food or water, is easily treated if basic healthcare is in place, in war-ravaged Yemen it has proved devastating. More than 1,900 people have died, and 425,000 been infected since the outbreak began in April. The Red cross and Oxfam have estimated that the number infected will reach more than 600,000 by the end of the year.
Chronic food shortages have made the situation worse: malnourished children are three times more likely to die if they contract the disease, Save the Children said.
The charity's latest analysis of data from the crisis shows that the number of acutely malnourished children under five — almost a fifth of whom have "severe acute malnutrition" — are living in cholera hotspots.
"The tragedy is both malnutrition and cholera are easily treatable if you have access to basic healthcare," said Tamer Kirolos, Save the Children's Yemen country director. "But hospitals and clinics have been destroyed, government health workers haven't been paid for almost a year, and the delivery of vital aid is being obstructed."
Washington — August 02, 2017
"We're not your enemy, we are not your threat" — U.S. Secretary of State Rex Tillerson
Secretary of State Rex Tillerson sought to calm rising tensions on the Korean Peninsula ahead of his planned visit to Asia this week, where he will meet ministers from North Korea, China, South Korea, and Japan.
"We're not your enemy, we are not your threat," Tillerson said. "We do not seek a regime change, we do not seek the collapse of the regime, we do not seek an accelerated reunification of the peninsula, we do not seek an excuse to send our military north of the 38th Parallel."
Tensions have run high since Friday, when Pyongyang conducted its second ICBM test in a month. Reviewing the launch's data, experts suggested a North Korean missile was now capable of reaching as far as New York — though some recent evidence casts doubt on the hermit kingdom's true ICBM capabilities.
Read more: U.S. tests ballistic missile as tensions with North Korea heat up
New Zealand — August 02, 2017
New Zealand's new Labour Party leader faces barrage of sexism in first week
Politicians are used to having media interest in their personal lives, but for Jacinda Ardern, the new leader of New Zealand's Labour Party, the attention has almost exclusively focused on whether she's going to have children — leading many to protest the way female politicians are treated differently from their male counterparts.
Since being announced as the new leader of New Zealand's main opposition party Tuesday, Ardern has faced multiple questions about taking maternity leave and whether it could impact her ability to carry out her duties as party leader – or possibly as prime minister.
The 37-year-old politician, who has been a member of parliament since 2008, took the initial round of questions in stride, saying she didn't have a problem with the question and that she had "been really open about that dilemma."
By Wednesday, the line of questioning hadn't gone away, drawing outrage.
Read more: New Zealand's new Labour Party leader is so bored with your sexism
Turkey packs nearly 500 in courtroom for massive coup trial
That's how many people Turkey put on trial at once Tuesday in a massive courthouse specially built in the capital Ankara to handle cases related to the last year's bloody coup attempt.
Relatives of those killed in the incident gathered outside the building, chanting "We want the death penalty" and throwing nooses at the defendants as they were ushered into the courthouse by armed soldiers.
The accused face a range of charges, including trying to overthrow Parliament, leading an armed terrorist organization, and trying to assassinate President Recep Tayyip Erdoğan, according to state-run news agency Anadolu.
On July 15, 2016, rebel factions of the Turkish military launched the bloodiest coup attempt in the country's political history, sending soldiers into the streets and using fighter jets to drop bombs on their own parliament. Over 240 were killed and some 2,200 injured in the violence.
Erdoğan has ruled Turkey under a state of emergency since then, leading a crackdown on independent media, jailing over 47,000 people on terrorism charges, and dismissing over 100,000 public officials over alleged coup links, according to Human Rights Watch.
In April, Erdoğan claimed victory in a referendum that will allow the winner of the 2019 presidential election to assume full control of the government and abolish the country's current parliamentary political system. Those moves, viewed alongside his ongoing purge and mass arrests, have led to fears that Turkey is lurching toward dictatorship.
Venezuela — August 01, 2017
Venezuela's opposition leaders snatched from homes in latest Maduro crackdown
Two prominent Venezuelan opposition leaders were taken from their homes in raids by intelligence services in the early hours of Tuesday, in what analysts say signals a harder government line in the crisis.
Leopoldo Lopez and Antonio Ledezma, both under house arrest for their political activities, were taken from their homes by agents of Venezuela's intelligence service, according to their families.
"12:27 in the morning: the moment when the dictatorship kidnaps Leopoldo at my house," Lopez's wife, Lilian Tintori, wrote on Twitter, posting a clip of her husband being led into a vehicle marked SEBIN — the acronym by which the intelligence agency is known.
The detentions are the latest sinister turn in Venezuela's escalating political crisis, which has seen the deeply divided South American country slide into violence and dictatorship, according to both the opposition and international observers. Both detained men had recently encouraged mass protests against the government after it pressed ahead with elections for a powerful new legislative organ Sunday, despite broad opposition at home and overseas.
Diego Moya-Ocampos, senior analyst for the Americas at IHS Country Risk, told VICE News that, having achieved its objective in holding Sunday's elections, the government was now emboldened to take a harder line on the opposition. Taking high-profile figures like Lopez into detention gives the government a potential bargaining chip against the U.S., as it sought to avoid escalating sanctions against individual officials and the oil sector — the country's vital economic lifeline.
"It gives them something to negotiate with," he said. "There are more than 400 political prisoners at the moment, but Lopez is the one who gets all the media attention."
Read more: Venezuela's opposition leaders snatched from homes in latest Maduro crackdown
Washington — August 01, 2017
Pentagon has plans to arm Ukraine against Russia-backed rebels
The Pentagon has drawn up plans to supply weapons to Ukraine in its fight against Russian-backed rebels, and now seeks White House approval for the move. President Trump has yet to be briefed on the proposal, but he will face a tough choice – either further angering an already irate Kremlin or falling out with his own generals.
According to officials in the State Department and the Pentagon who spoke to the Wall Street Journal, the plan – backed by Secretary of Defense James Mattis – would see the U.S. send anti-tank, and possibly anti-aircraft, missiles to Ukraine as a deterrent against further aggression by Russian-backed separatists. Other weapons would also be made available.
The Javelin anti-tank missiles are much sought after by the Ukrainian forces, given that Russia has more tanks in the disputed territory than there are in the rest of western Europe.
Kurt Volker, new U.S. special representative for Ukraine, gave an interview on July 25 where he revealed that arming Ukrainian forces was an option being considered, claiming the move would not antagonize Russia but rather stop them from trying to capture any new territory.
Read more: Pentagon has plans to arm Ukraine against Russia-backed rebels
Greg Walters, David Gilbert, Tim Hume, Alexa Liautaud, and Nick Miriello contributed to these reports.