Increasingly, Americans tend to learn of U.S. military activity on the African continent only when things go wrong. And last month's deadly ambush in the West African nation of Niger was a wakeup call for most Americans, including some senators, who didn't know the U.S. military was operating in the country.
"We don't know exactly where we're at in the world, militarily, and what we're doing," Sen. Lindsey Graham, a member of the Senate Armed Services Committee, admitted after meeting with Pentagon officials about the attack, which left four U.S. special forces soldiers dead.
Graham's not wrong, especially when it comes to special ops forces, like the troops in Niger. Unlike conventional U.S. troops deployed in Africa, these elite forces operate in the shadows, often carrying out more low-profile, dangerous and lethal actions in line with their core skills, including unconventional warfare, small-scale strikes, special reconnaissance, and counterterrorism activities.
With these U.S. commandos — including Navy SEALs and Green Berets — spread out over at least 33 African nations in 2017, it's hard to know what U.S. forces are doing, exactly where they are doing it, and when.
This lack of transparency can prove disastrous, said William Hartung, director of the Arms and Security Project at the Center for International Policy. "Secret or little-known military deployments rarely end well," he told VICE News. "In the absence of public or congressional scrutiny, there is no way to hold U.S. forces accountable for how they conduct themselves in war zones, and there is no way to objectively evaluate their performance."
Here's what we do know about U.S. special operations forces on the African continent.
U.S. presence in Africa has grown exponentially
One thing is clear: The U.S. military's footprint on the African continent has grown exponentially in the last decade, and U.S. special operations forces have been the tip of the spear.
In 2006, 1 percent of all U.S. commandos overseas were deployed to Africa. In 2010, it inched up to 3 percent, and in 2017, that number reached nearly 17 percent, meaning that more commandos are sent to Africa than anywhere else in the world, outside of the Middle East.
And according to an internal military report uncovered by VICE News in May, these resulted in significant action: 1,700 commandos in at least 20 African countries provided military assistance to local African troops.
In raw terms, according to Gen. Donald Bolduc, then chief of Special Operations Command Africa (SOCAFRICA), America's most elite troops were conducting approximately 96 activities throughout 20 countries "at any given time."
While these elite forces may be active in 20 African countries on any single day, in 2017 they were deployed to at least 33 nations over the course of the year — roughly 60 percent of the 54 countries on the continent.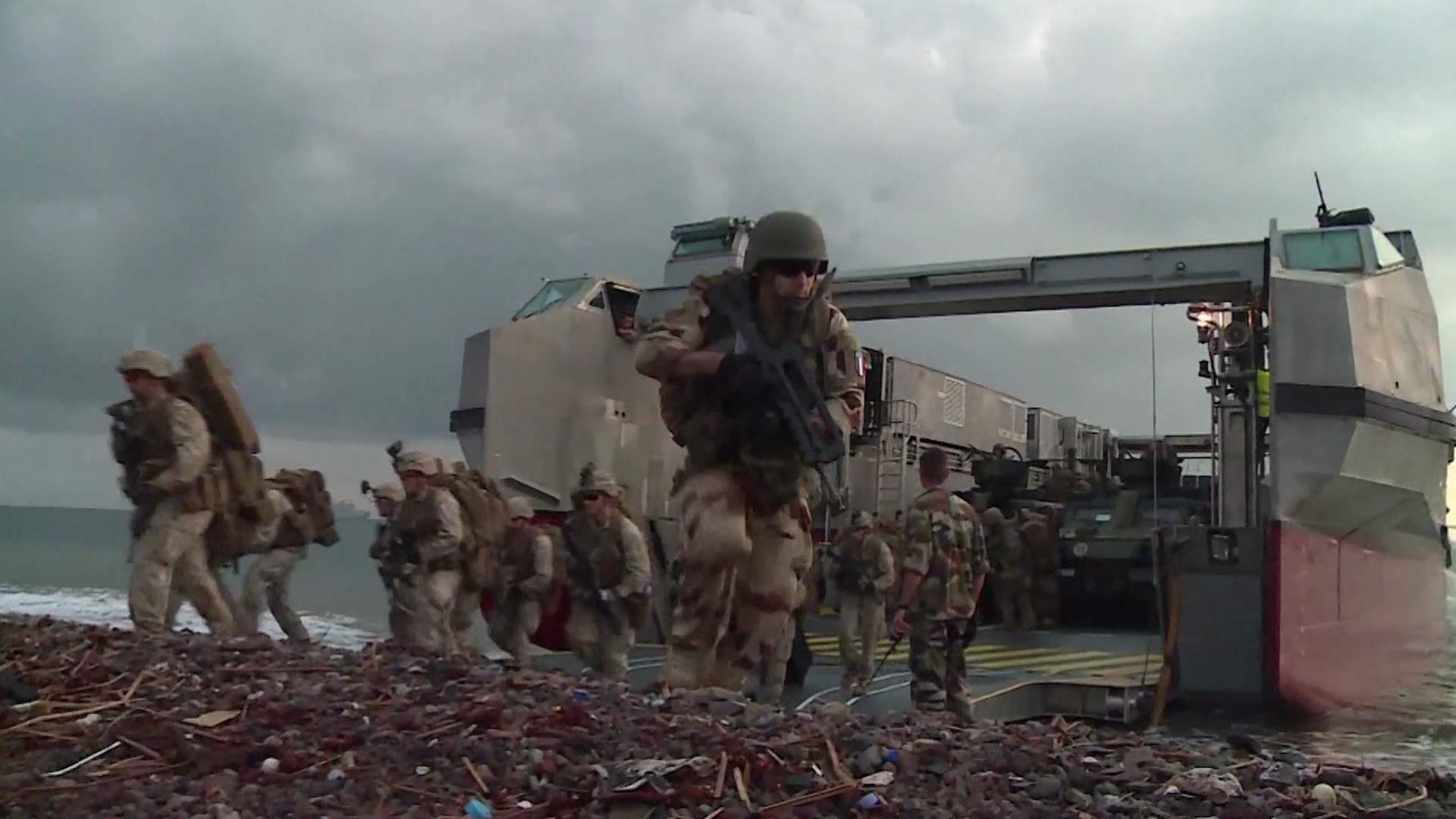 These special operations deployments can vary in terms of missions and goals — it's unlikely commandos are carrying out night raids in Botswana, for example — but many deployments share a clear overarching aim: counterterrorism. And the bulk of deployments are clustered in and around countries where terror groups have proliferated in recent years.
Terrorism has exploded on the African continent
There is little indication that the dramatic increase in U.S. Special Operations forces has stemmed the growth of terror groups on the African continent.
A 2012 edition of SOCAFRICA strategic planning documents obtained by VICE News, for example, list five major terror groups on the continent. An October 2016 update lists seven by name — al-Qaida in the Lands of the Islamic Maghreb, the Islamic State, Ansar al-Sharia, al-Murabitun, Boko Haram, the Lord's Resistance Army, and al-Shabaab — in addition to "other violent extremist organizations."
According to the Pentagon's Africa Center for Strategic Studies' latest data, the U.S. now counts 21 "active militant Islamist groups" on the continent.
The Africa Center's report references Islamist terror groups based in Algeria, Burkina Faso, Egypt, Kenya, Libya, Mali, Nigeria, Somalia, and Tunisia — all countries that saw deployments of American commandos in 2017.
"We are actively engaged in assisting our partners in the Sahel region to degrade, dismantle and defeat violent extremist organizations and we intend to continue those operations moving forward," Pentagon spokesperson Maj. Audricia Harris told VICE News. But when asked if this was standard operating procedure in other regions, Harris declined to comment.
There are more than 800 U.S. troops deployed to Niger, 500 in Somalia, and around 300 in Cameroon conducting counterterrorism activities, a significant number of them special operations forces. Commandos were also deployed in key nations that neighbor terror hot spots, including Niger, Chad, Cameroon, Mauritania, Morocco, Ethiopia, and Djibouti.
But the types of operations — raids on terror groups, training of local forces, or more innocuous missions, like conducting security surveys for U.S. embassies — they carried out are hard to divine given the scant and fragmentary information the military is willing to provide.
The U.S. is fighting a war in the shadows
With limited public or congressional oversight to keep tabs on U.S. commandos, it's increasingly hard to gauge the metrics by which officials determine success.
"It's excruciating at times trying to find out exactly what U.S. Special Forces teams are up to," Jack Serle, an expert on covert U.S. military activity with the Bureau of Investigative Journalism, told VICE News. "Frequently defense officials say American soldiers are doing 'advise and assist' and 'non-combat' missions yet they somehow end up in firefights."
Recently, these "advise and assist missions" have proved deadly.
"Missions conducted without public or congressional scrutiny are more likely to go wrong."
An "advise and assist" mission alongside members of the Somali National Army in May resulted in a Navy SEAL killed during a firefight with al-Shabaab militants. An October "advice and assistance" mission in Niger led to the deadly ambush of four U.S. soldiers by Mali-based militants. And for months, details surrounding the death of an Army Green Beret who was providing assistance on training and counterterrorism missions in Mali were kept under wraps by the U.S. military.
This cloud of secrecy surrounding U.S. special operations forces' deployments, targets, and missions may have grave long-term consequences, warned Hartung.
"Missions conducted without public or congressional scrutiny are more likely to go wrong," he said, "whether that means tactical mistakes that put U.S. troops at risk, unacknowledged abuses by U.S. forces, or escalating U.S. involvement to a full-fledged war footing with little or no public debate."
_________
Nick Turse is an award-winning investigative journalist who has written for the New York Times, the Los Angeles Times and The Nation, and is a contributing writer for The Intercept. His latest book is "Next Time They'll Come to Count the Dead: War and Survival in South Sudan."